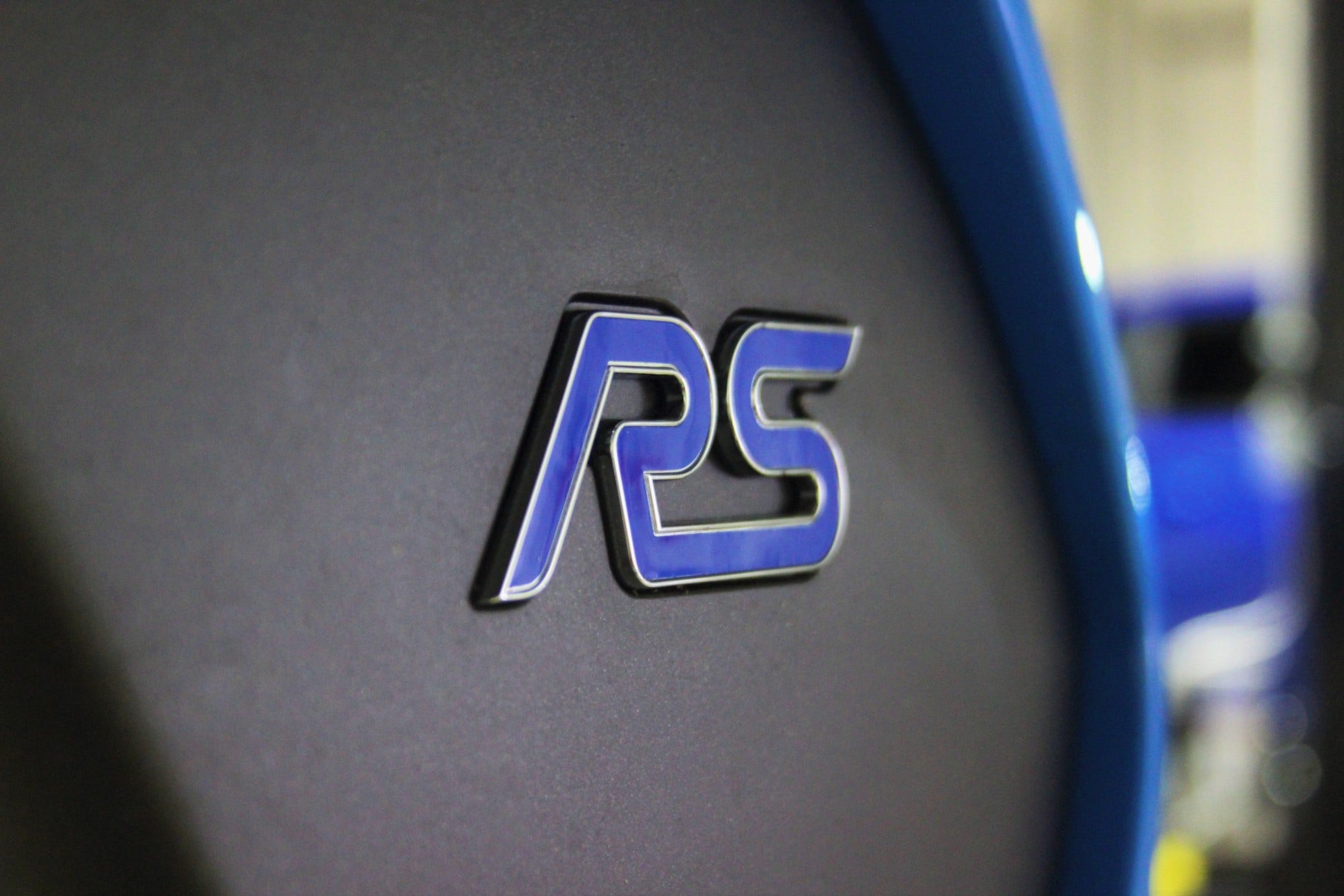 ReSpiration Focal Point - Intake R&D, Part 1: Stock Intake
Finally!! Ford has teased us with the prospect of an all-wheel-drive (AWD) Focus RS for the US since the early 2000's. Now, in 2016, it is finally here and in our garage. This is pretty groundbreaking considering that no Ford with an RS badge ever made its way to American soil, and they were not hot-hatches to ignore. The label had particularly dominated the rally world. Who can forget the infamous Escort RS Cosworth rally car with its countless podium finishes or the Focus RS WRC that won back-to-back manufacturer titles in 2006 and 2007? We at Mishimoto haven't, and we're glad to be reveling in all the mechanical glory that is Ford's newest, AWD, turbocharged hot hatch.
Besides Ford providing us with a vehicle name that carries endless puns and name plays, this RS is packed with goodies, making it hard to pick an area to focus on because there are so many awesome features (I promise, that will be the only pun.). Although this RS shares its heart with the Mustang EcoBoost, it does have slightly more power, boasting a hearty 350 hp engine. And how about that drift mode feature? There is a lot of information I can get into here, so for more, check out our vehicle review!
This stock intake is actually not all that unfamiliar to us. We have designed an intake for the Focus ST as well, and it gave us some promising numbers. However, these kits will not be interchangeable. Let's take a look at this new RS intake!
The airbox has a lot of features similar to the ST airbox; it even uses the intake air temperature (IAT) sensor that the 2015+ ST models use. (The 2013+ ST models use a mass airflow sensor.). Ford has also retained the two tubes coming out of the airbox and that attach to the front grille. Of course, we will opt to keep this design feature in our prototype.
When it comes to the intake tube, it is actually a slightly more complex piece. The fitment space is very tight, and the small attachments on the tube will make it a challenging design. An aspect that stands out from our intake projects is the omission of a sound induction tube. These tubes direct more engine sound into the cabin of the vehicle by attaching directly to the intake and connecting to the firewall. The RS doesn't have this tube located there; it is rather directly attached to the hot side intercooler pipe!
Another key difference is the shape of the intake tube, compared to the ST. The tube for the ST is flatter compared to the more cylindrical design of the RS. Check below for a quick comparison.
What's Next?
We have a clear view of where we want to go with the prototype design. We will report back with our plan of attack soon, so stay tuned! Thanks for reading!
-Diamaan