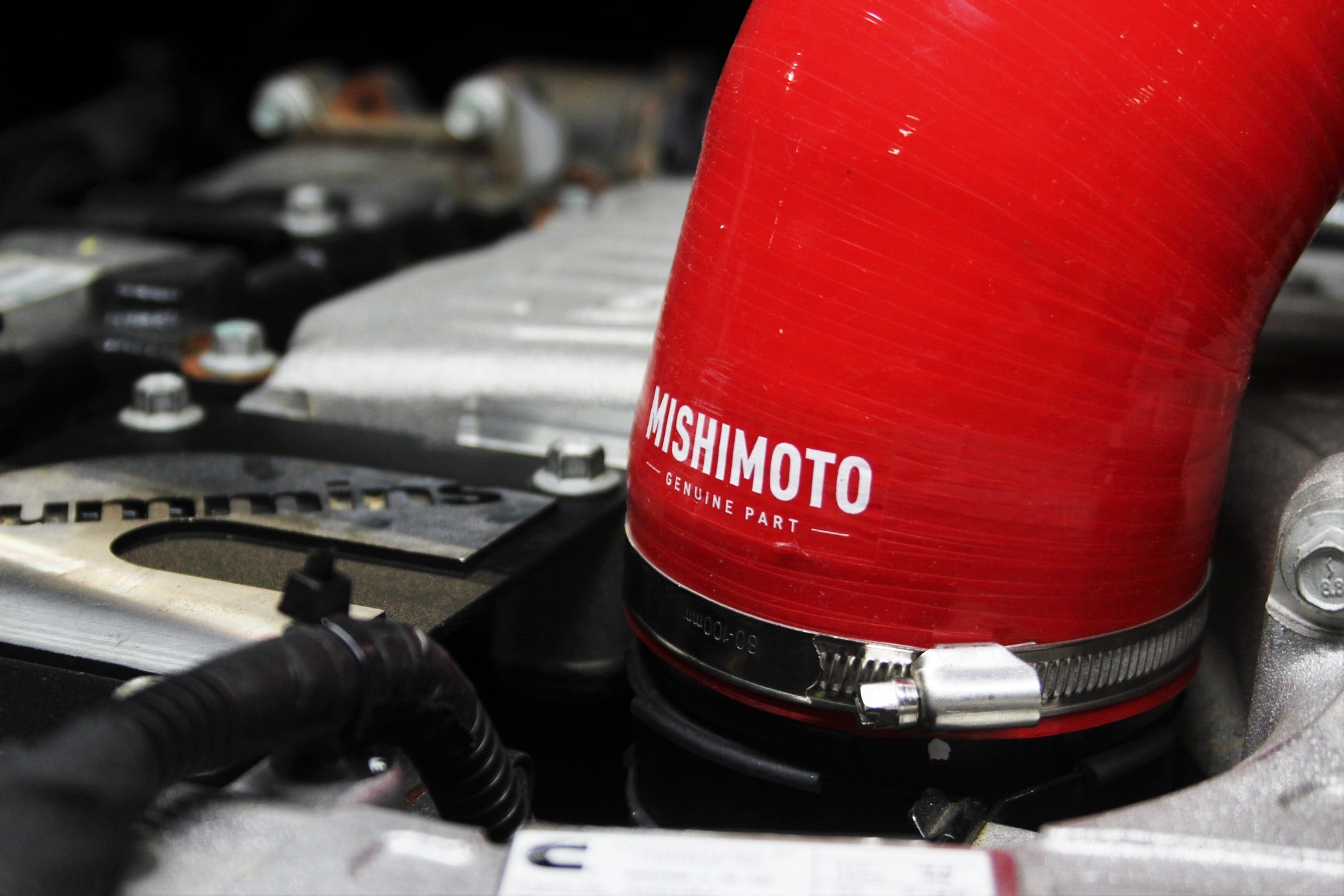 XD Induction Hose R&D, Part 2: The Working Prototype
Some exciting developments are brewing in the world of induction hoses! We recently received into our R&D facility our first shipment of samples for the 2016+ Nissan Titan XD, and they are all looking great.
Our tube's design is not overly complex, and it will be an awesome addition to the engine bay of this Cummins-powered Nissan. The design of the factory tube is interesting because of the type of bend it has. The orientation of the airbox opening does not have an even plane for a straight-through design that can just loop over to the throttle body. The opening angles out a bit, facing more in the direction of the truck's firewall. What results is an interesting loop that will force the hose to circle around the top of the oil filter. Check out an image of the factory system below.
Our goals with this project were to aesthetically improve what is underneath the hood and to smooth out the area through which the airflow travels. Making installation a breeze by keeping this part easy and straightforward to install was also important. The tubing is made with five-layer silicone that will be reinforced with steel wire to prevent misshaping under vacuum. Also getting rid of that accordion-style elbow will help slightly improve airflow consistency with a smoother surface.
That's not all"we received several hoses in our sample shipment and I'm happy to share them with you now! This kit will come with your choice of red, black or blue hose. Check out the colors below.
What's Next?
We have already put plenty of miles on the car, and we are sure that no codes will be thrown and that the hose will indeed stay secure, which is important because of the vertical throttle body. Engine torqueing can affect things a bit more here. Not bad for our first truck-specific induction hose! This product will be fast tracked to release, and our presale will go live very soon - stay tuned!
-Diamaan