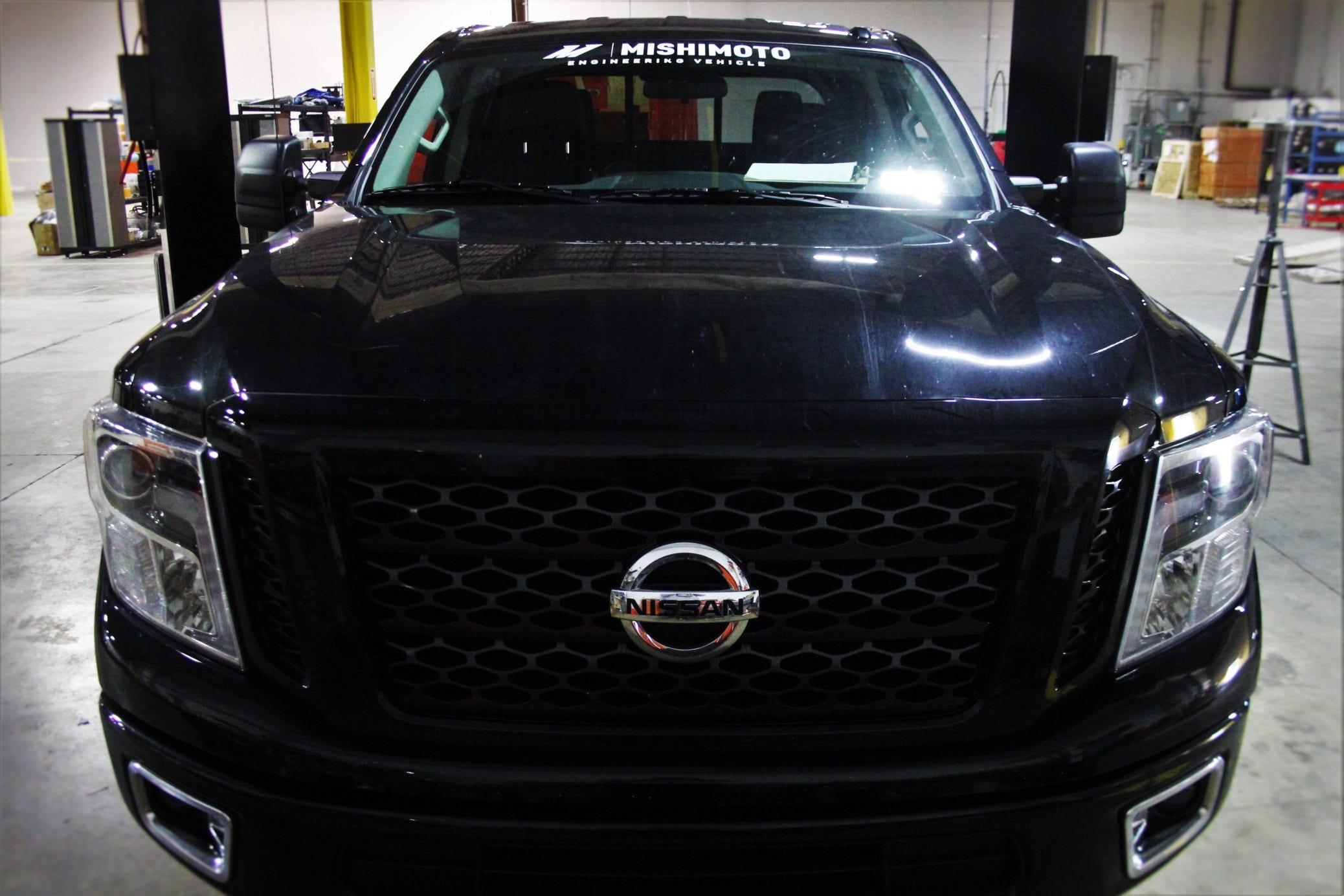 XD Induction Hose R&D, Part 1: Design Plans
We're on a roll with new Titan XD project development! In addition to our plans for improving the factory intake, we have decided to implement an upgrade that is simple and awesome. What we'd like to do here is develop a silicone intake hose that will replace the factory intake tube.
The factory intake tube is a well-designed piece, but it has room for improvement. For instance, we can increase the volume of air that flows through the tube, which will only benefit this 5.0L Cummins turbo diesel. The factory piece will be comparatively restrictive in size when compared with our planned design.
This would be ideal for those who want to squeeze a bit more power out of their Titan XD, but would rather not replace the entire intake system. Along with the potential for more power output, it will also be a visual upgrade, improving the aesthetics of the engine bay.
Let's take a look at the factory tube.
The factory intake tube itself is pretty straightforward. There are no attachments or ports directly on the tube, with many of our other intake projects, so our tube design will not be as invasive. The first section of the tube is made from a plastic, which leads into an accordion style boot that attaches to the turbo. We have seen this type of design before on stock vehicle applications and we've found that the interior of an accordion style elbow boot can result in mildly turbulent and inefficient airflow when compared to a smooth, straight-through design.
Eliminating this and incorporating a one-piece silicone tube that will be smooth all the way through will be a priority. Increasing the size of the tube can also help with flow, and we plan to test for this. It's important that silicone induction hoses keep their shape under suction; otherwise, any misshaping will result in inconsistent airflow that could also result in power loss and overall poor engine performance. Our engineer, Dan, knows this all too well, so to avoid this situation, he plans to reinforce the hose with steel wire to keep adequate rigidity.
What's Next?
Now that we have a clear plan of attack for this Titan XD upgrade, we have to put that plan into action. The design process and computer modeling for a prototype has begun and once we get the prototype modeled, we can begin our testing phase of this project.
Stay tuned!
-Diamaan