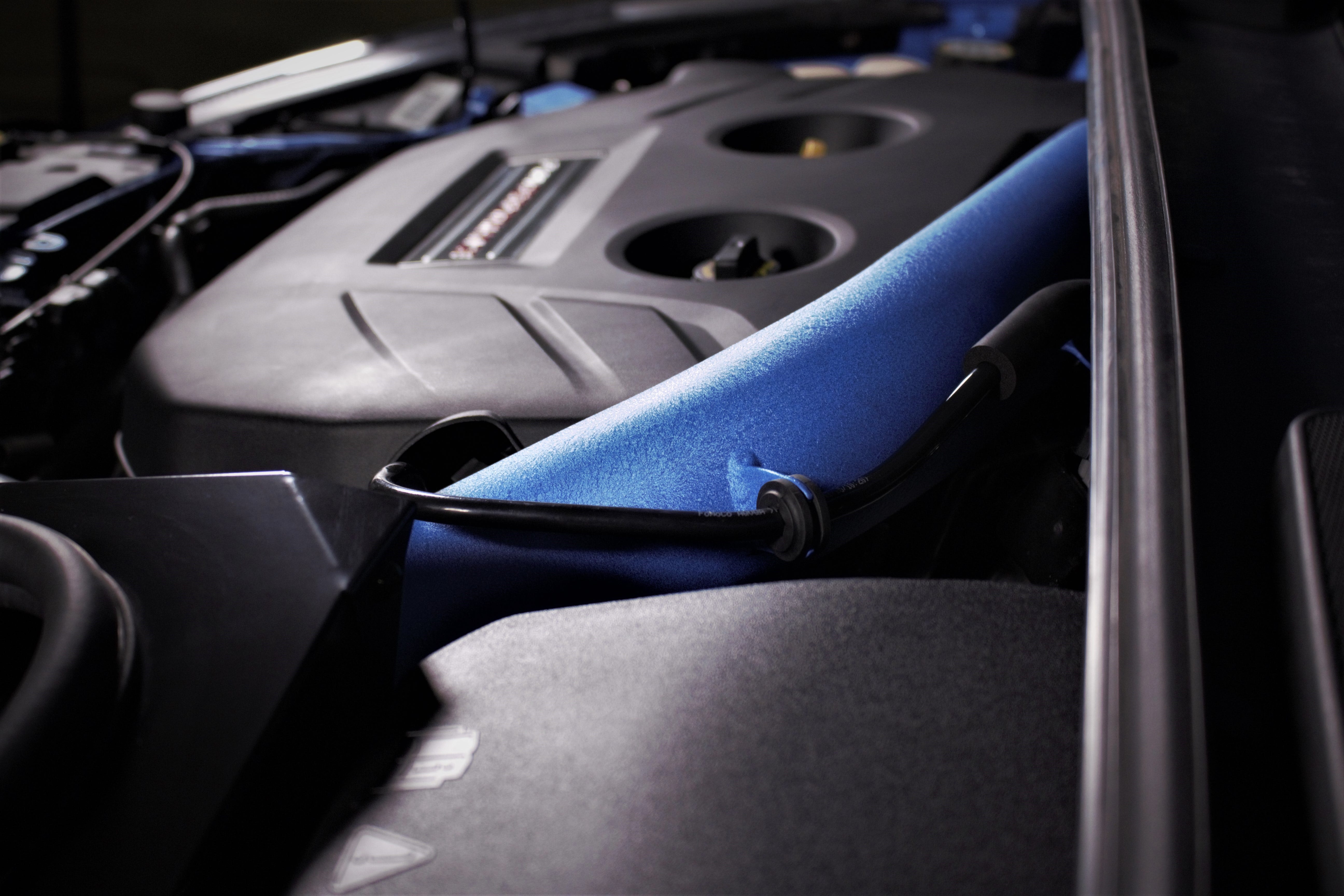 ReSpiration Focal Point - SPECIAL ENTRY!
Boy do we have treat for you.
Our RS made it to our R&D facility early in the summer last year. We did our research on the car. We knew what color RS we were going to get, what parts we were going to make and just how much fun we were going to have with this little blue hatch. Every now and again, a wild idea is brought to the table that challenges the very fabric of our normal business operations - you are about to witness what happens when Mishimoto decides to take a walk on the wild side.
If you have been following our updates, you all know and love the intake we have made for this 2016 RS, but we have one more trick up our sleeves. Some of you have been lucky enough to have already seen it. Some of you may have even put yourself down for a presale order. Without further ado, say hello to our first ever, limited color option for our 2016 Ford Focus RS Performance Intake kit - Wrinkle  Nitrous Blue.
The final outcome did not happen overnight; nothing truly great ever does. This took months of planning, logistics, trial and error and a bit of managerial convincing, but we did it. We will now offer our intake pipe in a blue that is almost identical to Ford's now-iconic Nitrous Blue that is only available for the Focus RS. Considering that this is the first time the RS has been offered on US soil, it's only fitting that something be done to pay homage to this badge. It has carried such a legacy throughout the years, and this 2016 model is a platform built to perform in every aspect of the word.
The original idea came up when I was talking with a project manager about how difficult it would be to color match this paint code (looking at you Mark). Then, for whatever reason, I said, "You know what would be rad - if we gave the intake pipe a color option that was Nitrous Blue." I chuckled to myself at the idea, but was immediately met with a very serious we-should-totally-do-that stare.
Even though it wasn't really his project, we kind of dove headfirst to try and find a close enough color that could work. But remember this was early last summer before a lot of RS's even made it on the road. There wasn't much of a reliable solution to color matching an engine part to Nitrous Blue. So, you can imagine how tough this task was - or maybe you can't...note to self: write a technical article about the process of powder coating. Doing some basic research, we found that Nitrous Blue was going to be the most common color Ford offered this RS in, adding some validity to the idea.
This pipe is actually part of a spare production sample kit that was originally in our Polished finish. After deciding on a color pan tone, we sent the pipe off with that color sample and essentially crossed our fingers, praying it would come out close to the way we envisioned it. Clearly, we could not have been more impressed. As I was taking pictures of the newly painted pipe, literally everyone in the R&D facility stopped by and commented on how awesome it looks. Let me tell you, it's pretty great to finally see this on the car. It's almost unbelievable to see an idea in your head finally become a reality, and this vision could not have worked better. I think we have really hit a home run here and I can talk about it all day, but how about I give what a lot of you have asked for and let you check this piece out installed on the car?
This color option is available on the product page for presale, so be sure to get yours today!
-Diamaan