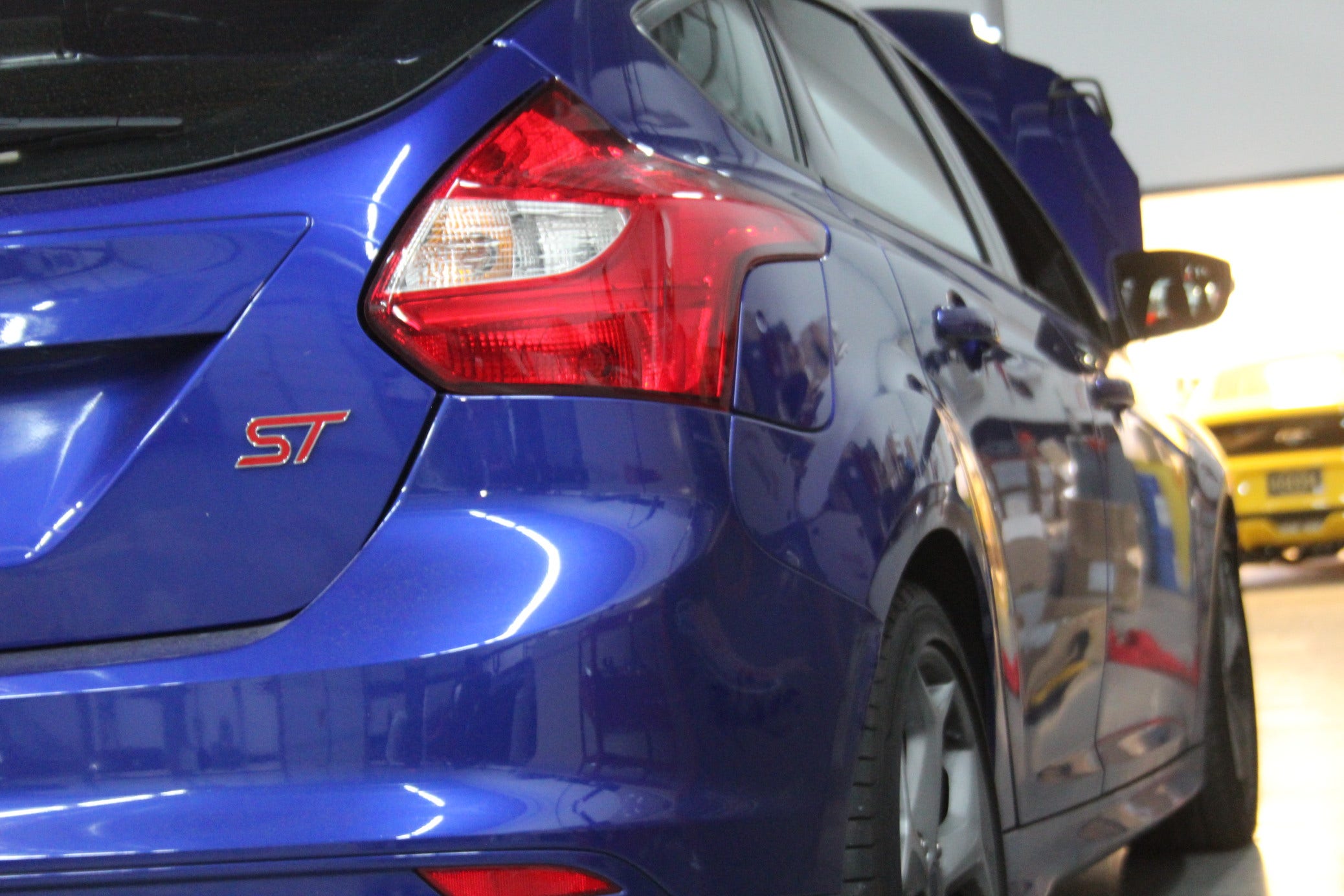 Stock System Evaluation - Focus ST Intake R&D, Part 1
Posted:
September 24, 2015
The 2013 Ford Focus ST has a lot going for it. This 2.0L front-wheel drive, turbocharged, four- cylinder engine pumps out around 250 hp in its stock form, which is impressive for a two-year-old car you can find for under $20,000. Ford now has two weapons in its modern sport-hatch arsenal, and the company is staying competitive. Most car enthusiasts elect to remove the stock intake system first so they can  free up some contained power potential. The story here is no different with our development of an upgraded Ford Focus ST intake.
The Stock System
Our garage was graced with the presence of a nice 2013 Performance Blue Focus ST. Per the usual routine, we began taking apart the stock intake system to familiarize ourselves with and understand Ford's design. One unique element of this Focus ST intake is how air is drawn into the box. As you can see below, the air duct is split into two and the airflow gets routed to both the top and bottom of the system.
It is also worth noting the accordion-style tube coming from the airbox. The engine tends to move a decent amount on its mounts in this car. This tube is used instead of a solid tube to help keep a flexible range of motion that will reduce engine torque stress on the tube.
The tube connecting to the manifold has an interesting construction in that it is almost flat and follows along the rear of the motor.
Check out these shots of the entire system!
As discussed earlier, Ford has an interesting design to get air into the box. Those two tubes coming out of the box attach to the front grille. The filter obtains air from two different points on the box, which is a design element we plan to continue to incorporate in our airbox.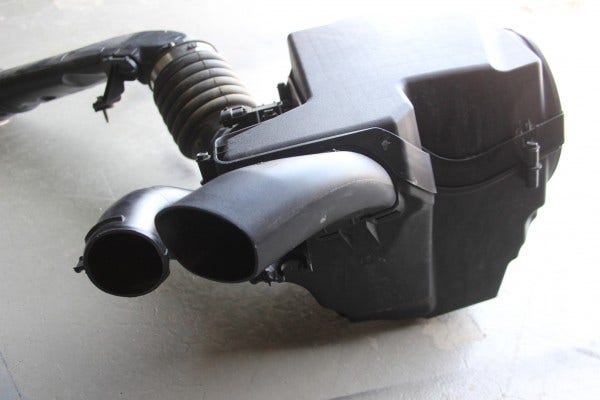 Coming Up!
Now that we have reviewed and analyzed the stock intake system, our engineers have a clear direction for where they'd like to go with our design.
We will begin work on a prototype and by the next post, we should have a functioning design ready to test fit on our Focus ST. Stay tuned for updates!
Thanks for reading!
-Diamaan