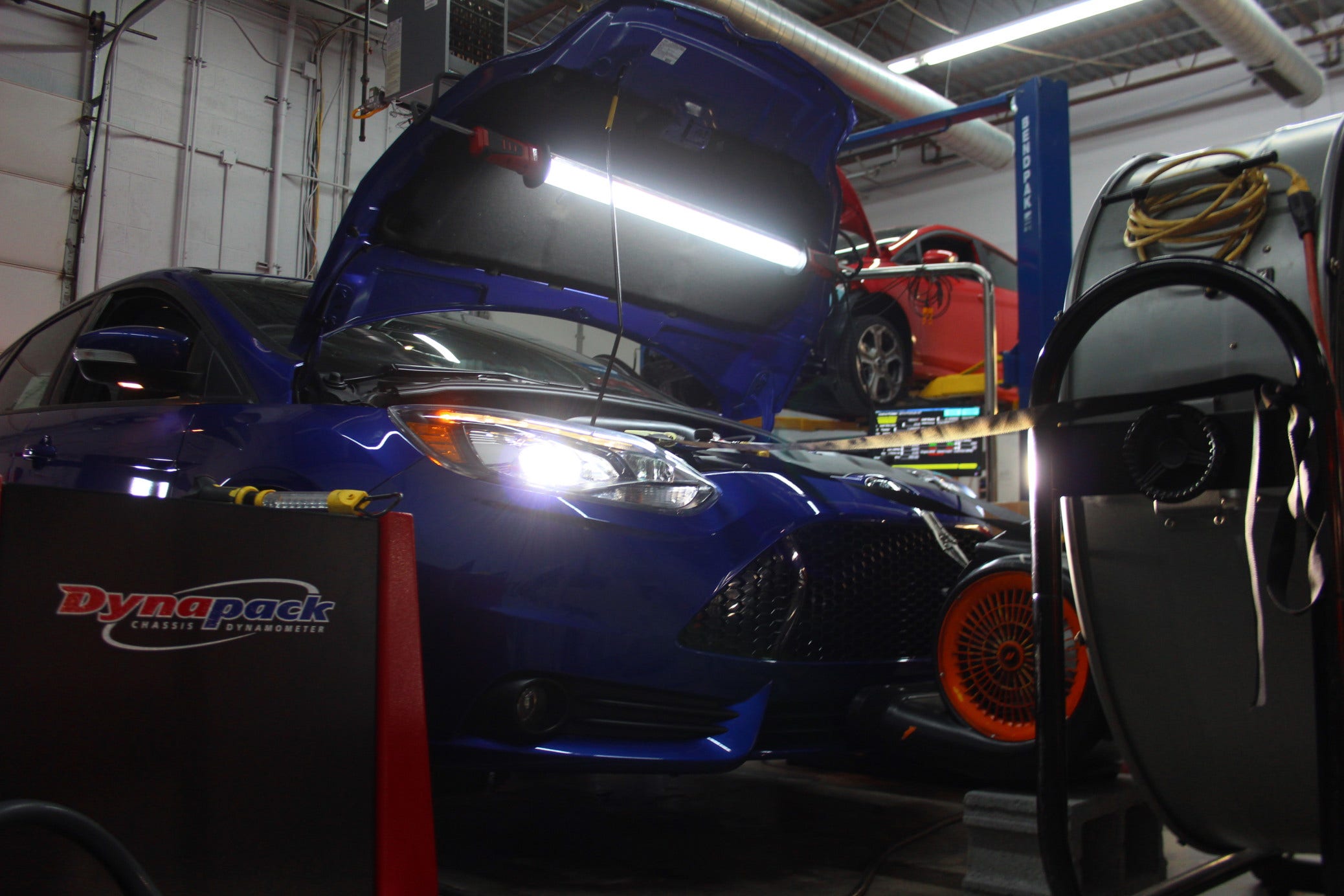 Dyno Testing and Results - Focus ST Intake, Part 3
Posted:
November 20, 2015
We have some dyno data for this Focus ST Intake! Along with sharing our performance improvements, we also have video clips of the intake lid both on and off, so you can clearly hear what is going on while the engine is under wide-open throttle.
Our test vehicle is bone stock, with no aftermarket Focus ST parts, allowing us to provide a nice baseline for performance gains against the stock intake.
Results
In addition to using a fully enclosed airbox, the full 3 inch diameter piping extending all the way to the turbo ensured smooth, clean, and ample airflow. The stock system, while well designed, has proven to be restrictive even in a vehicle producing factory output. Below we show some of the data we gathered for our runs. Check it out!
Our Focus ST intake definitely made some improvements. We had a max gain of 6.29 hp at 5.55 ft-lbs. The most prevalent gains are shown after 4,500 rpm. These gains appeared run after run, making it clear that our power gains are repeatable.
Coming Up!
We have a special treat for you. Check out a full system 3D rendering of Focus ST parts!
The final box will be powder coated black to help prevent heat from entering the system.  Pretty cool, right?! Let us know your thoughts below and stay tuned for our next update!
Thanks for reading!
-Diamaan