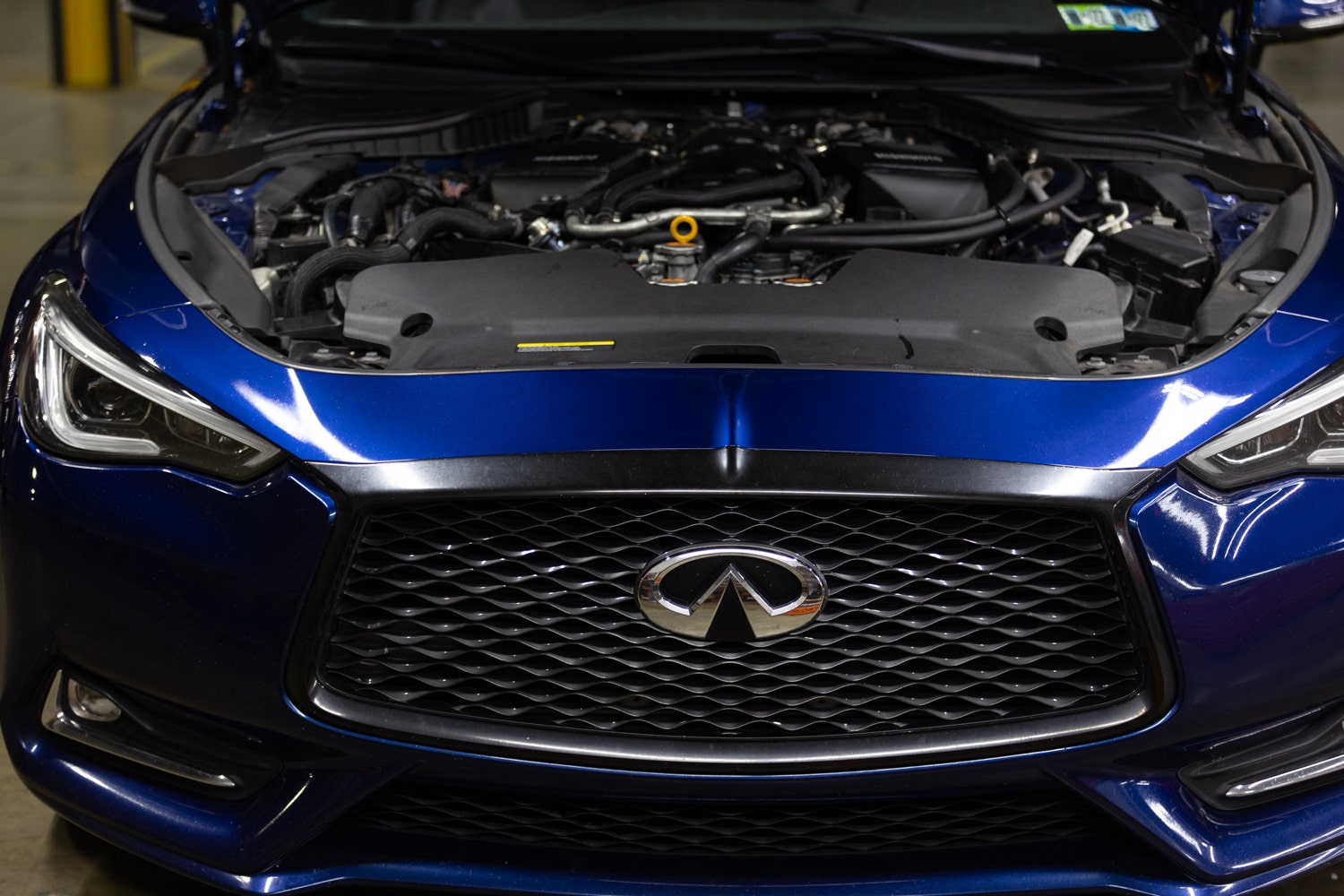 Trickle Down Power - 2016+ Infiniti Q50/Q60 3.0T Performance Intercooler R&D, Part 5 - The Final Form
Who isn't stoked to show off their new threads? Nothing quite beats the confidence boost we get from a pair of slick shoes, perfect-fitting jeans, or that new band tee getting noticed. The same could be said for the intercooler kit destined for the VR30DDTT. Our prototypes already showed off their cooling abilities on the dyno, but their drab, utilitarian look wasn't inspiring that morale boost. With our production units arriving here at the Mishimoto R&D facility, however, these intercoolers are feeling themselves and confident to post that racy 'fit check.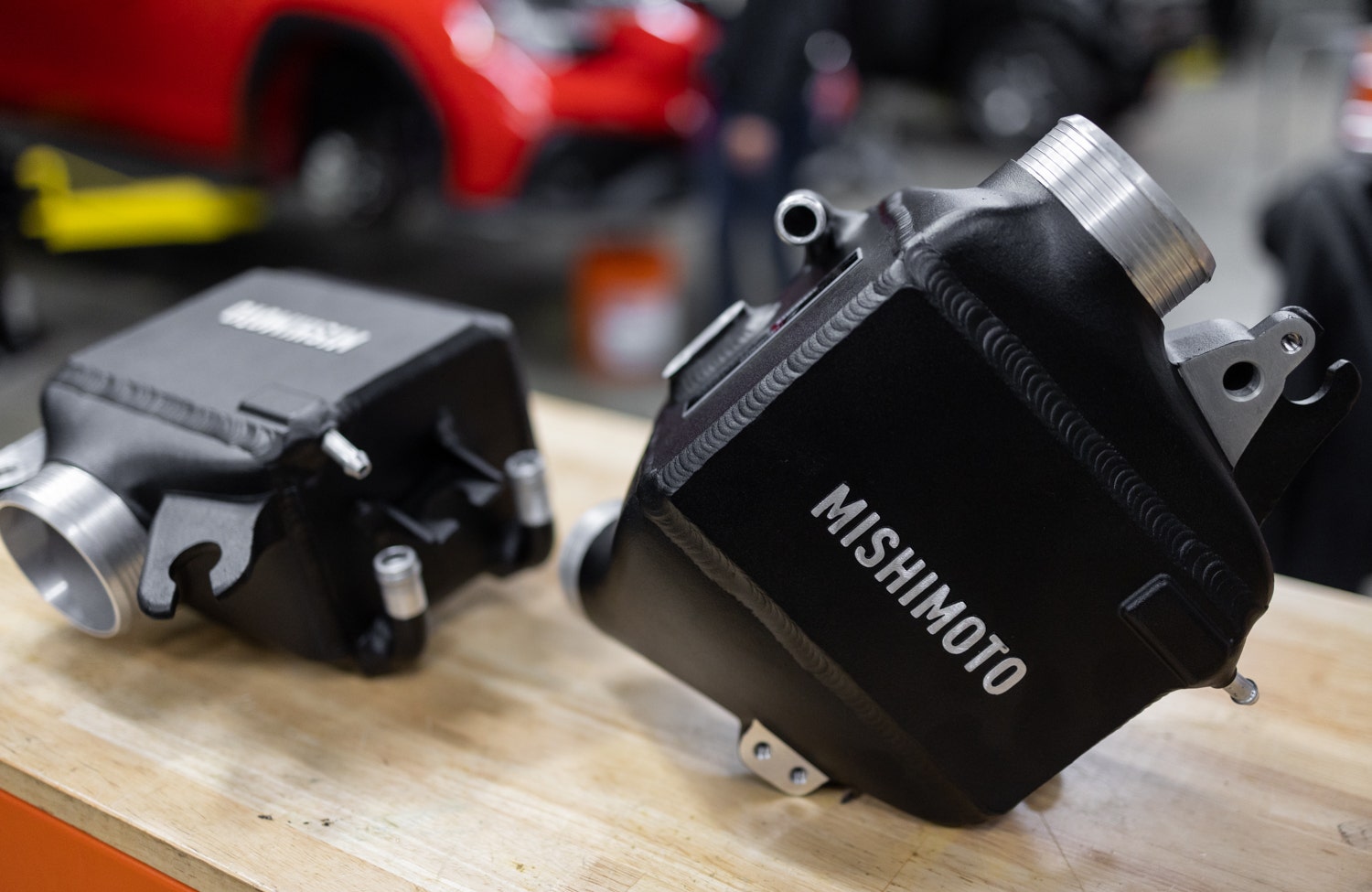 Our prototype kit'sau natrualelook was done to keep up with our development timeline. We typically use the first production samples off the assembly line to perform our testing, but we wanted to speed things up, so they stayed naked. This time, though, our intercoolers are clad in a slick black, micro-wrinkle powder coat finish complete with machined surfaces. The intercooler's latest fashion choice looks right at home under the hood of the Q50 or Q60, no matter if you choose to keep your engine cover.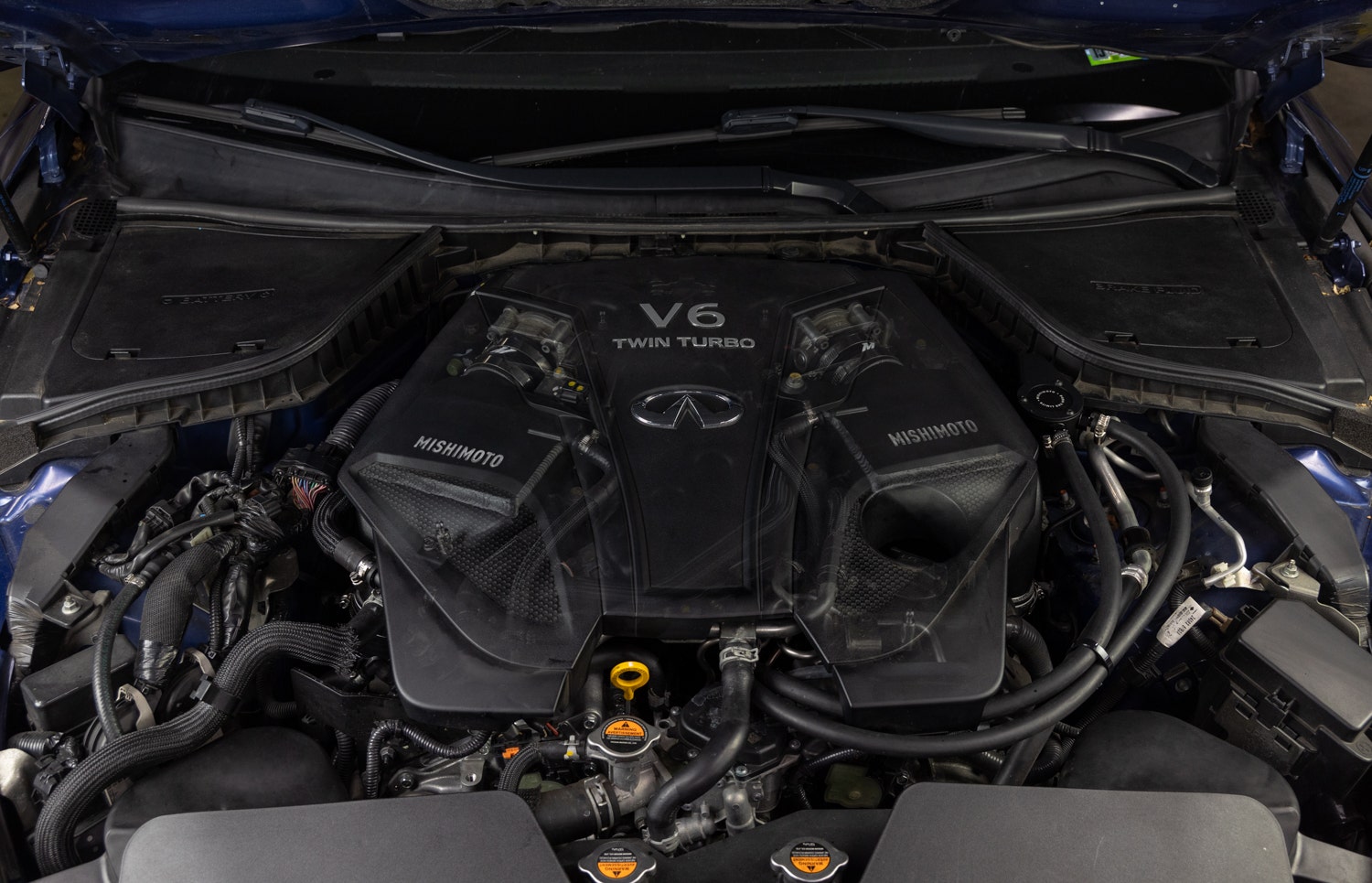 Speaking of the engine cover, since we know that some may like to retain the tidy look under the hood, our engineer, Dave, also included a set of OEM-style spacer mounts, so the engine cover could still install with our larger cores.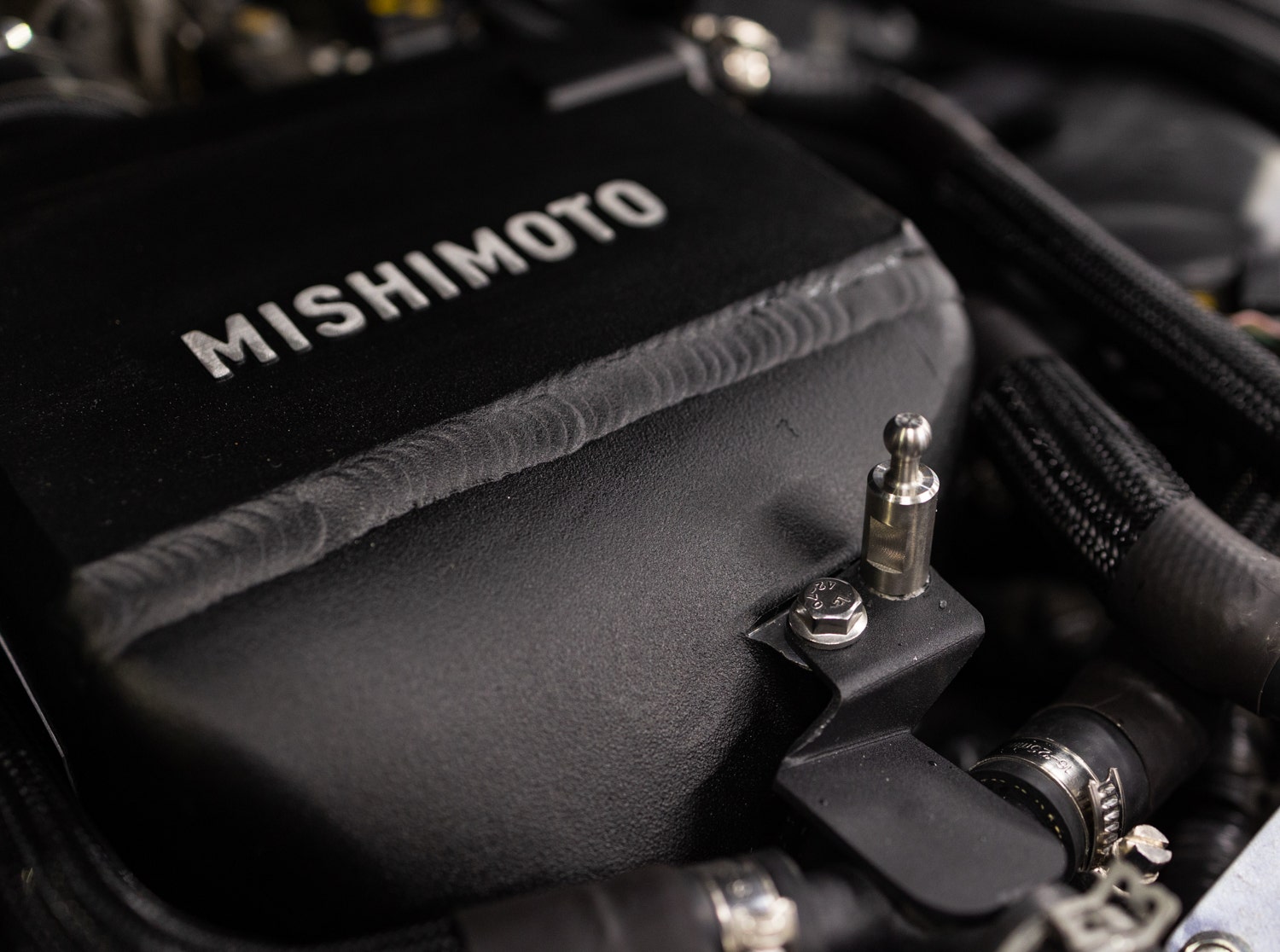 The sleek new shell and engine cover mounting points weren't the only finishing touches we made to this kit. We know how frail rubber components can turn over time in the engine bay, so we opted to replace just about every rubber piece involved with the A2W system, starting with the couplers. Our sturdy, application-specific couplers take the place of the factory units on both sides of the intercooler. Complete with high-torque worm gear clamps, our new couplers will deliver a much more secure and lasting connection from turbo to throttle body.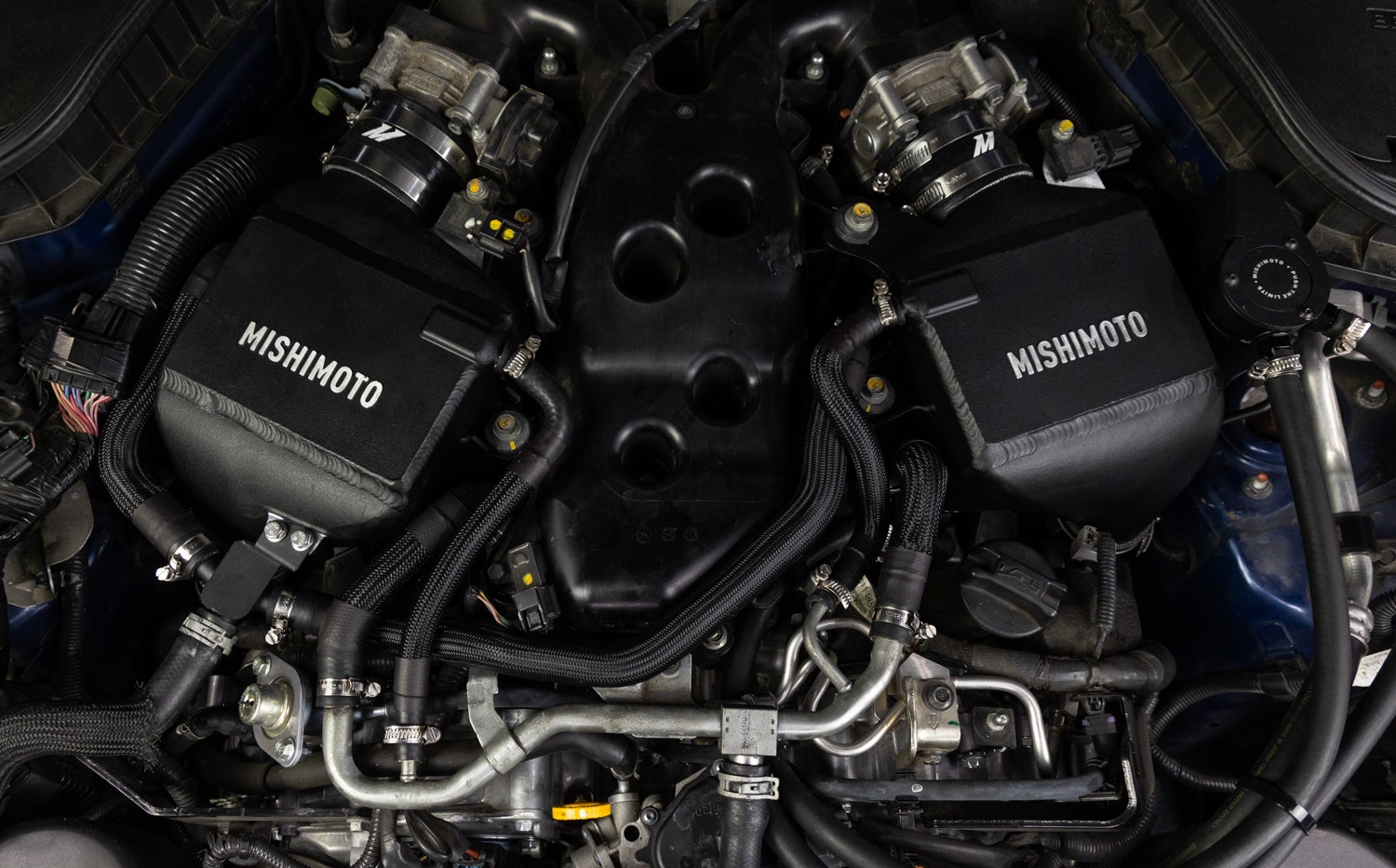 Next, we dove into the maze of ancillary lines supplying coolant to both intercoolers. To ensure a lack of leaks after installation, our kit replaces the upper network of lines with a fresh set of hoses, surrounded by our anti-abrasion sleeves.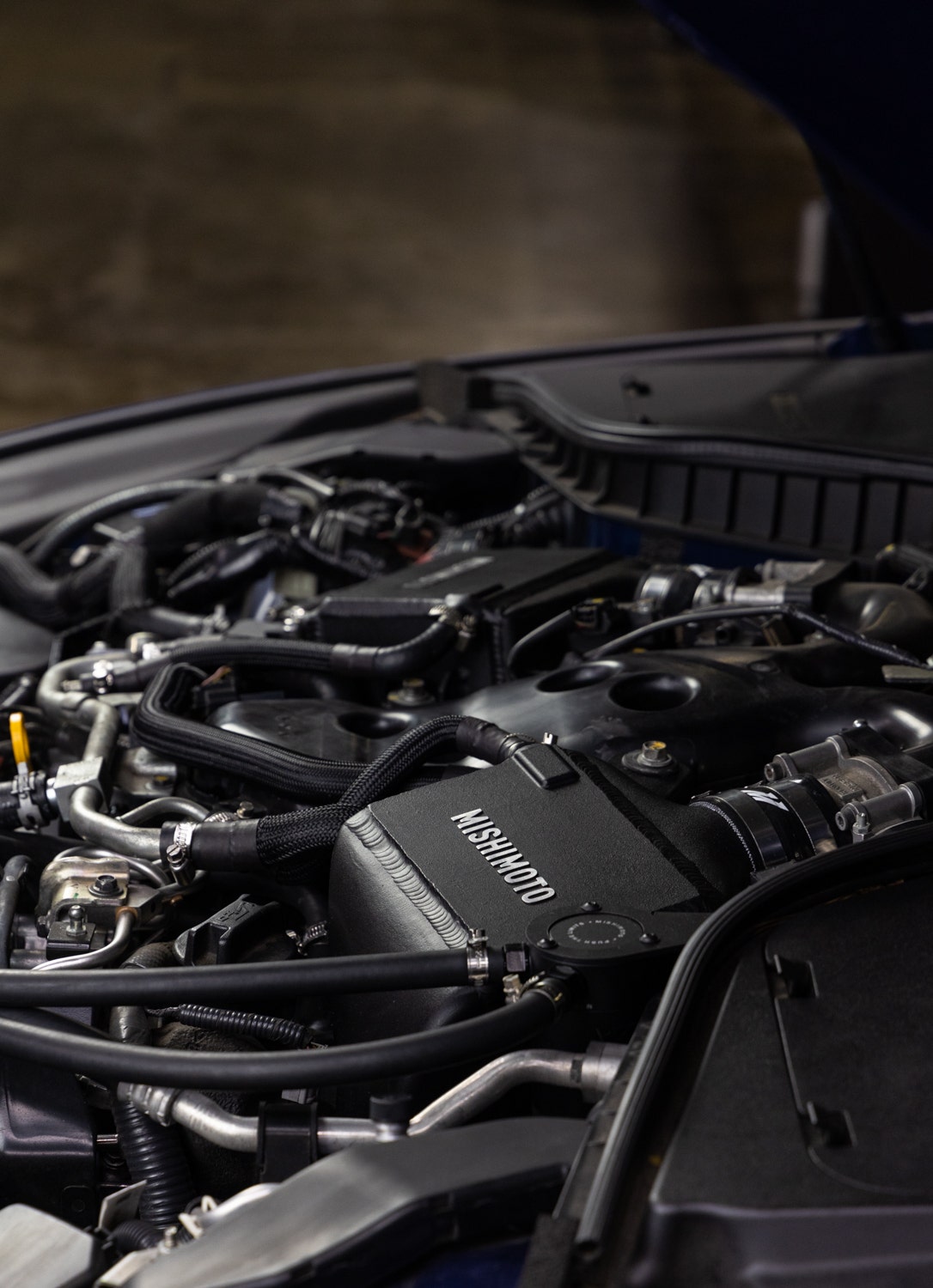 These intercoolers might have already proven to be more than capable of keeping the VR30DDTT's charged air temperatures in check, but they still needed a splash of style. However, with the makeover complete, it's safe to say that the power has fully trickled down.Grab yours today: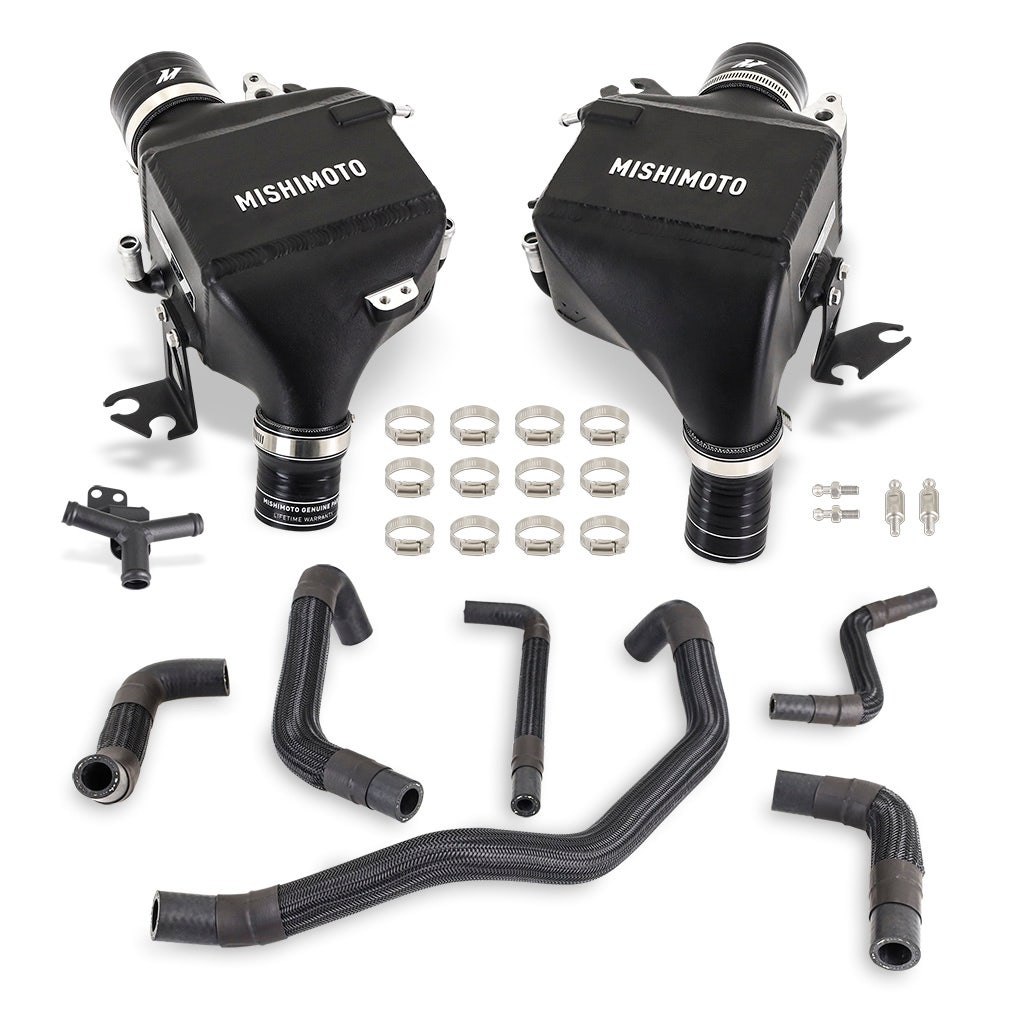 Thanks for Reading!
-Nick