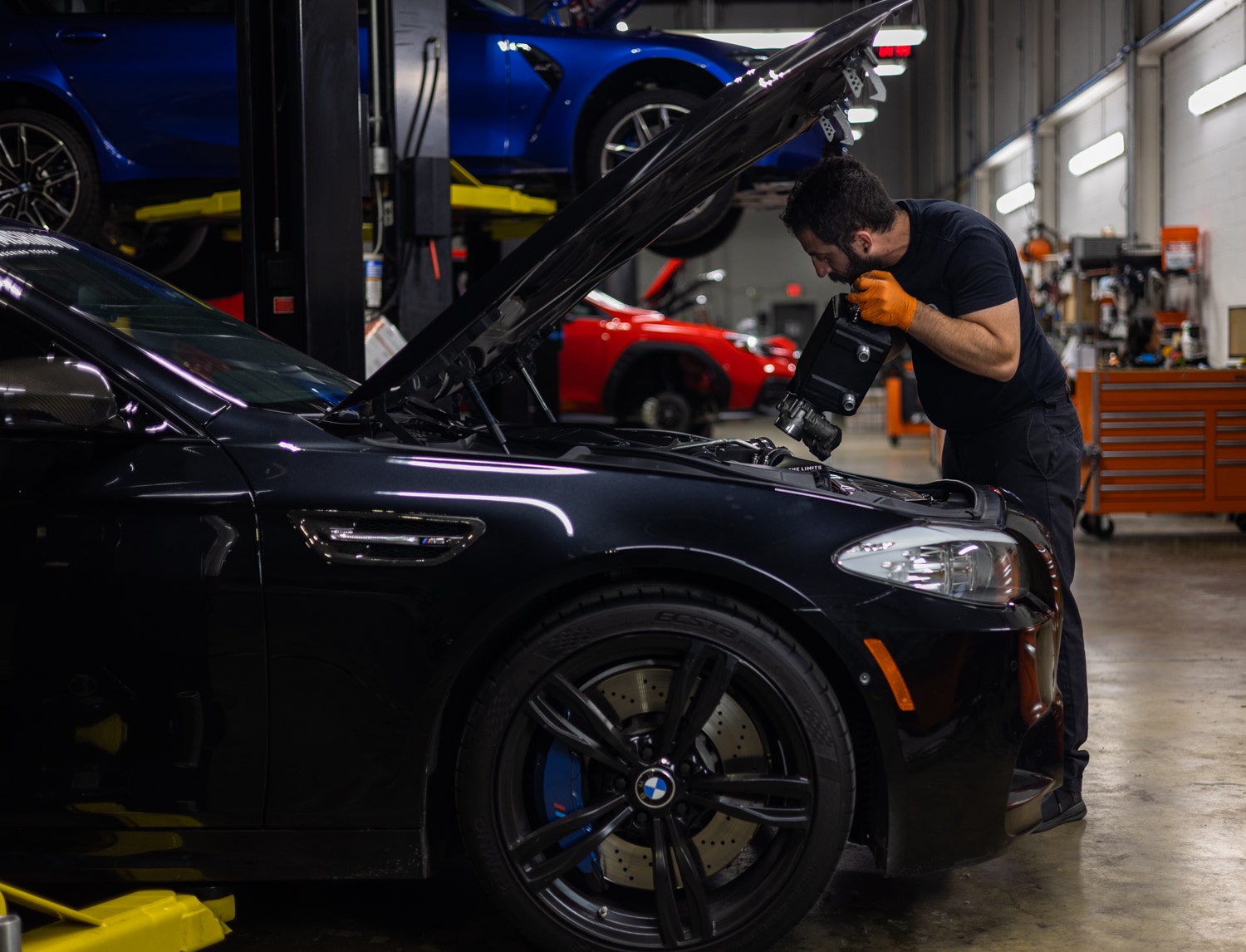 Feed the Beast - 2012-2018 BMW F1X M5/M6 Performance Intercooler R&D, Part 3 - Production Sample
Feeding the beast that lives under the hood of BMW's F1X generation M5 and M6 is a multicourse meal. The twin-turbo V8 has quite the appetite, and no forced induction power buffet would be complete without a course of intercoolers. Of course, they're a staple part of any balanced turbocharged meal for a growing powerhouse. Our intercoolers are fresh off the production line and looking mighty appetizing. Before the S63 scarfs these intercoolers down, though, we wanted to get a closer look at Mitch's design come to life.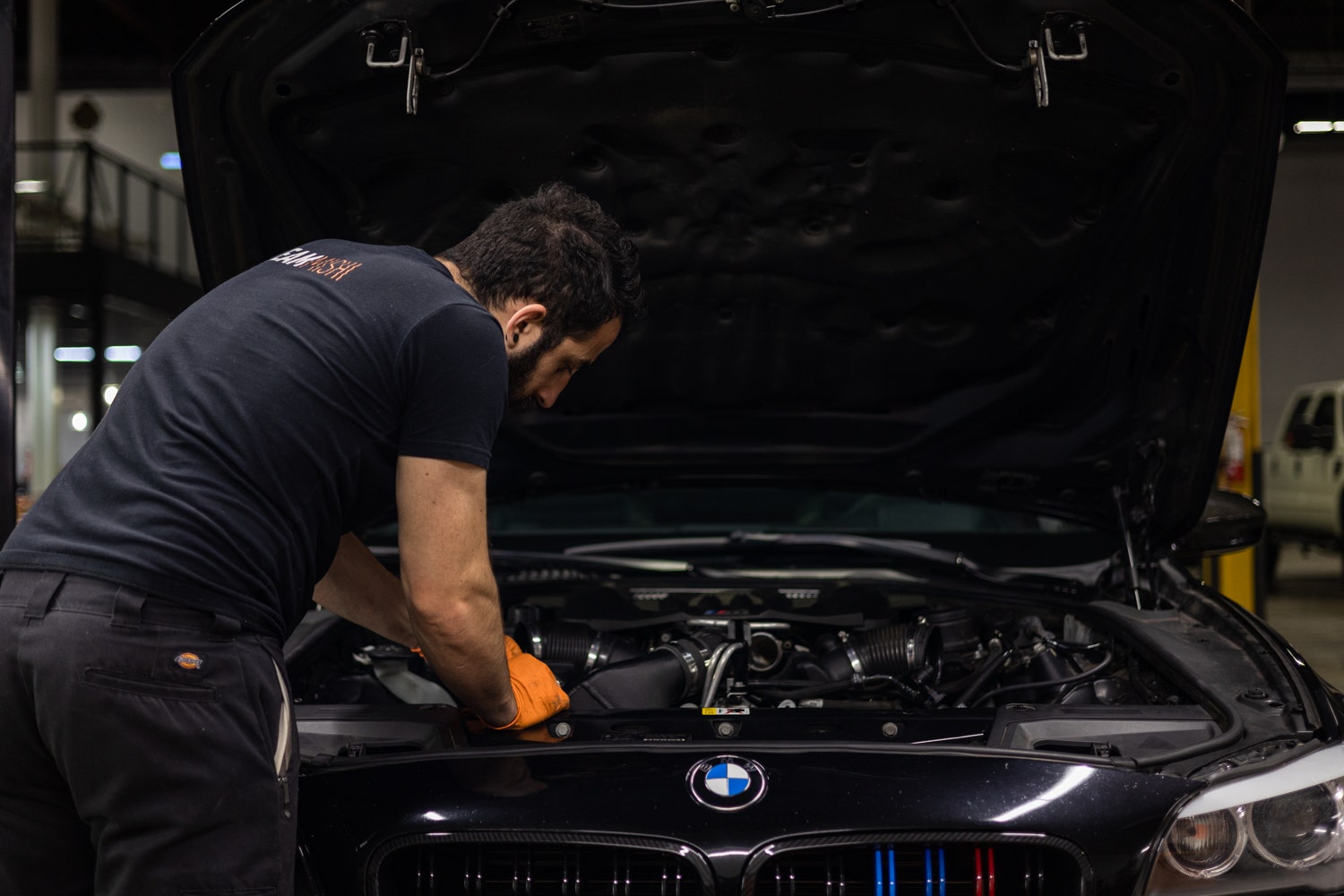 When we last left off, these intercoolers were two chunks of shaped plastic, 3D printed to triple our check the fitment in the already cramped engine bay. Now though, we have the real deal, and we're eager to show them off.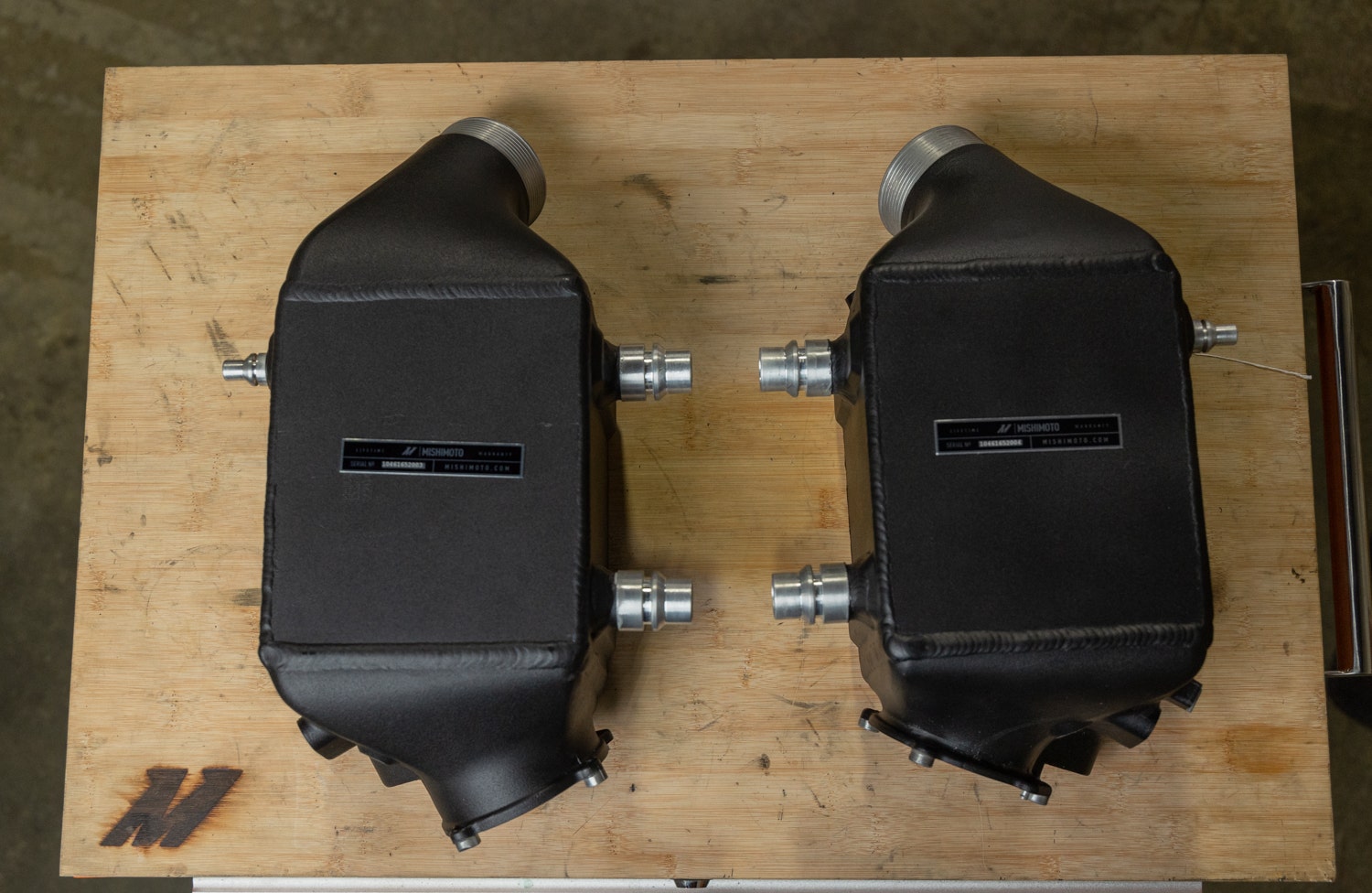 Style is an integral part of the process, and we only wanted to enhance the wow factor when you lift the hood of your M5 or M6. To keep with the sleek look of the tidy engine bay, we opted for a sleek micro-wrinkle black powder coating, making these intercoolers feel right at home. We also machined the raised surfaces on these intercoolers for added style points, and so you'll be reminded to keep pushing the limits.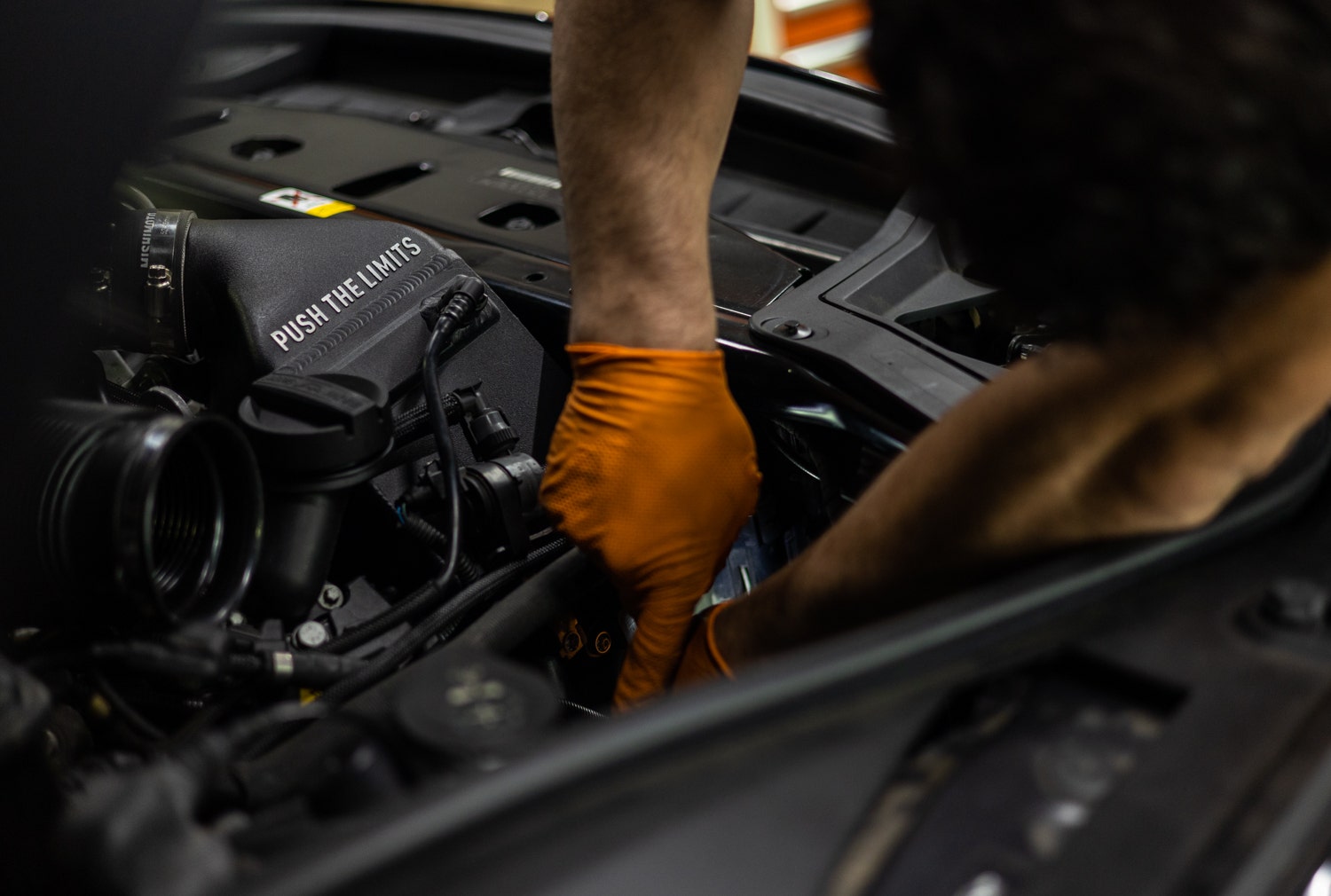 While style is essential to our design, the main focus is enhancing the F1X platform's performance. One of the main advantages of an air-to-water intercooling system is its compact size. Smaller intercoolers carry the same, if not better, cooling efficiency than hulking air-to-air units. That said, size still matters, even with these liquid-fed units. So, to keep up with the demand for the heavy-hitting S63, especially when paired with performance tunes, we increased the core size by 36.6% over the stock design.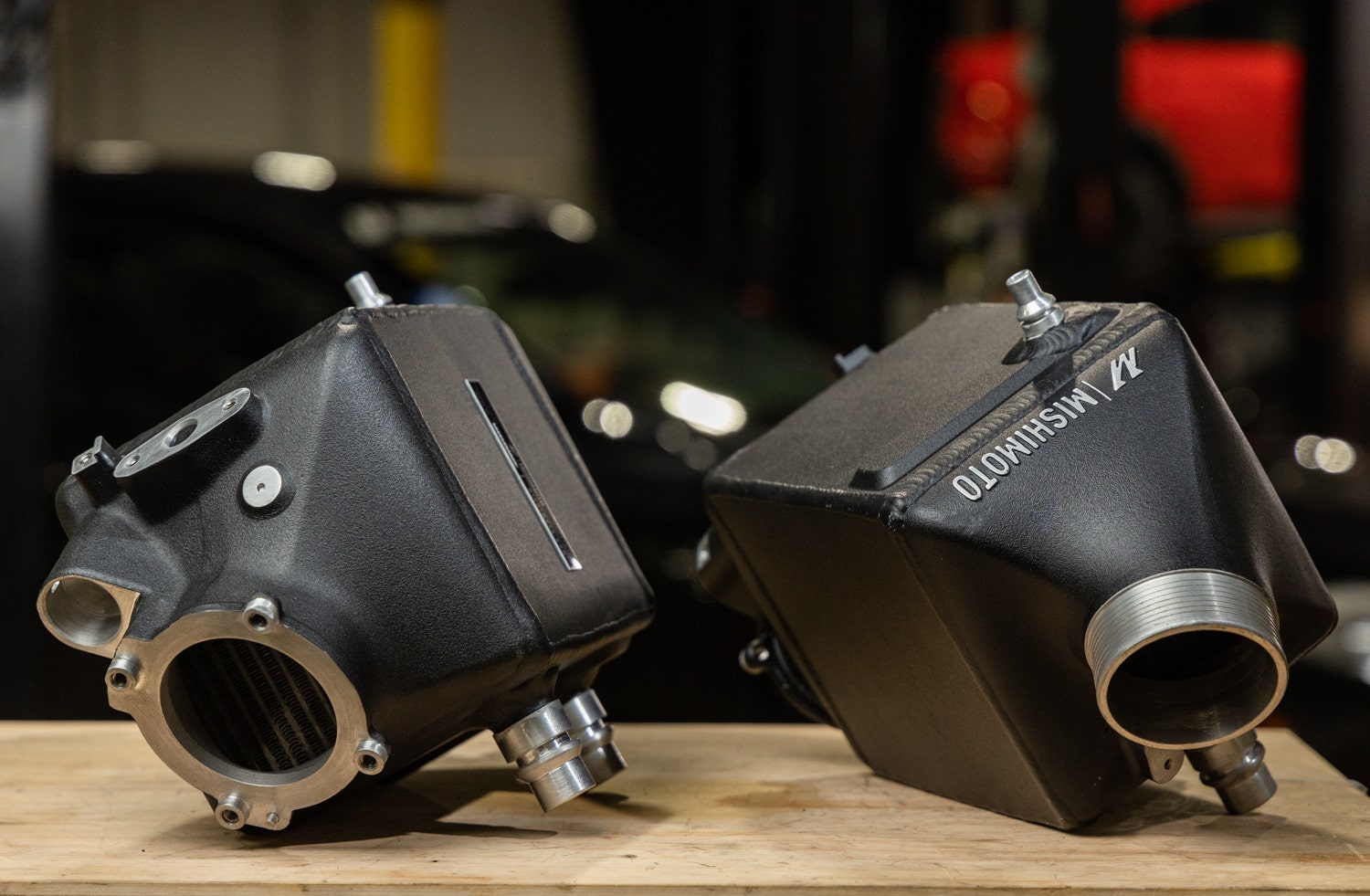 The size isn't the only improvement we made to our intercoolers' cores. We also updated the construction from tube-and-fin to bar-and-plate. Tube-and-fin is ideal for OEM manufacturers since it reduces weight and, most importantly, production costs. The downside is that, even in the A2W configuration, this core construction is prone to heat soak, especially in applications utilizing performance tunes or big turbos. However, this new construction is not only more robust but is better suited for dissipating charged air temperatures under demanding situations.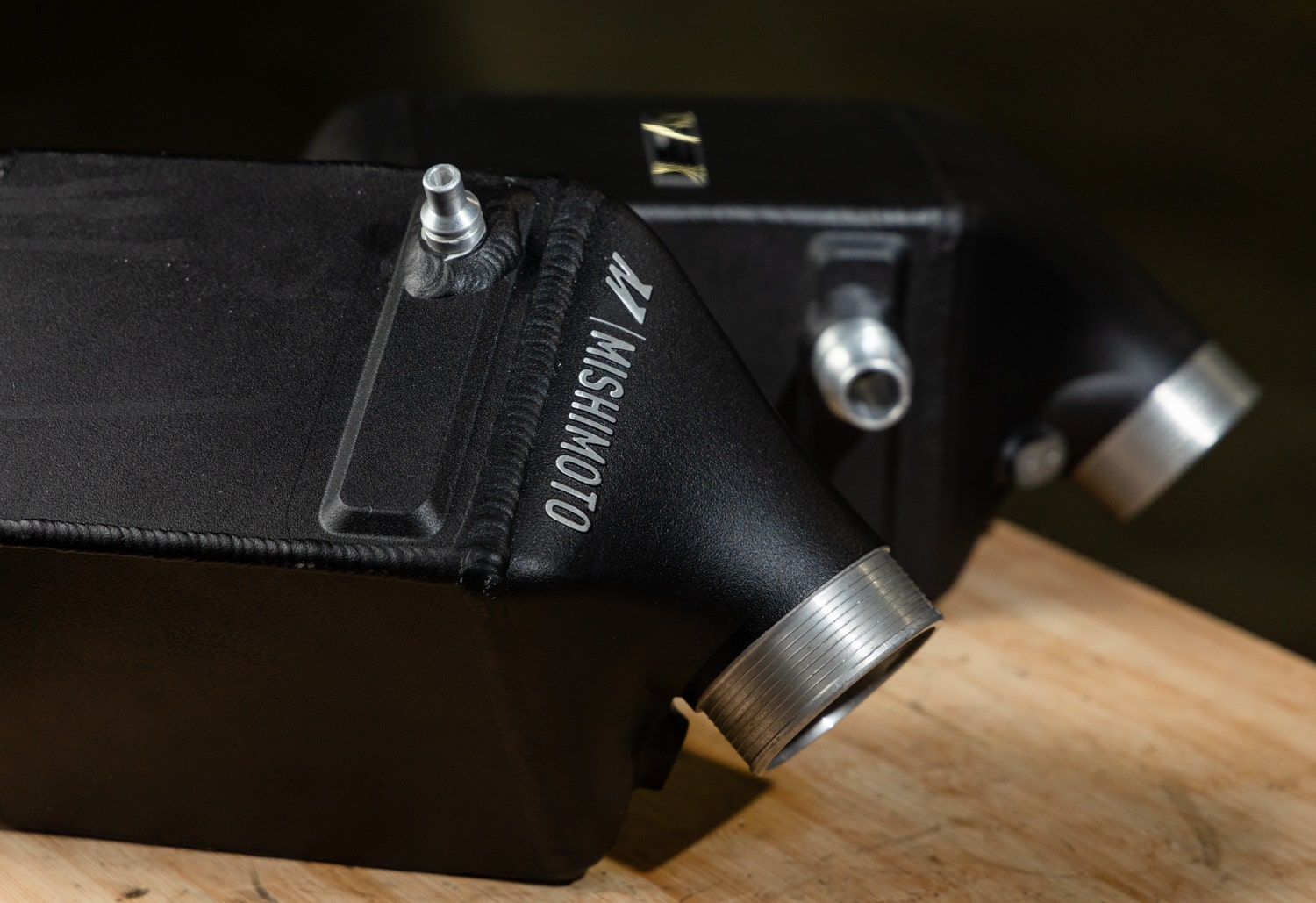 When it comes to intercoolers, it's not all about the cores. The end tanks are a vital part of the process since these channel the charged air through the core. The cramped engine bay didn't give our engineer much wiggle room for massive redesigns, but Mitch still gave our design a sleeker new path ideal for performance. Most importantly, these new end tanks are now cast aluminum and TIG-welded to the core to ensure the intercooling system stays intact as the boost increases.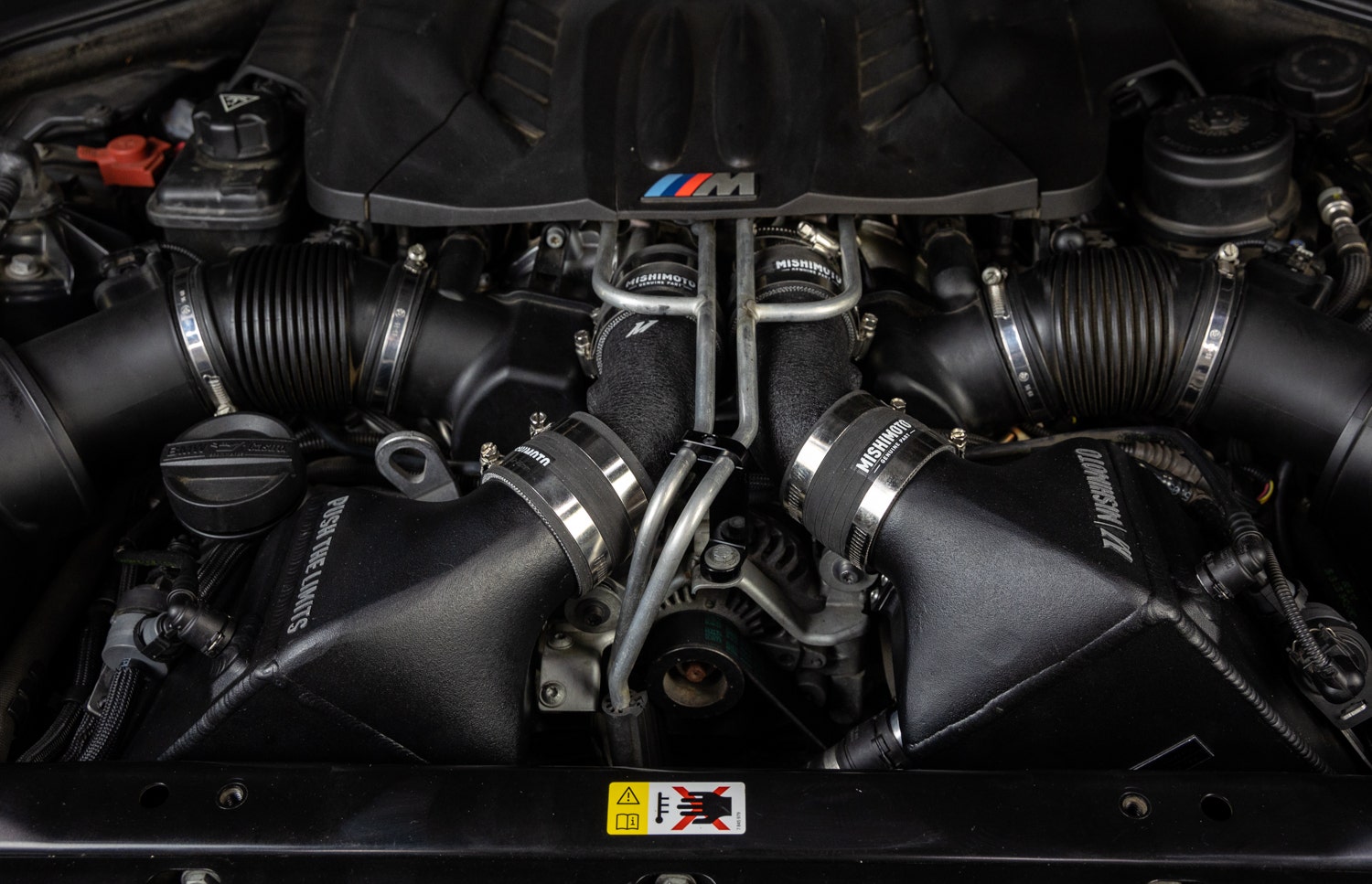 Speaking of staying in one piece, we also garnished this fresh serving of intercoolers with a pair of hearty charge pipes. Gone are the days of characteristic splitting plastic pipes or disintegrating rubber couplers since those have been swapped with mandrel-bend aluminum and tough silicone couplers.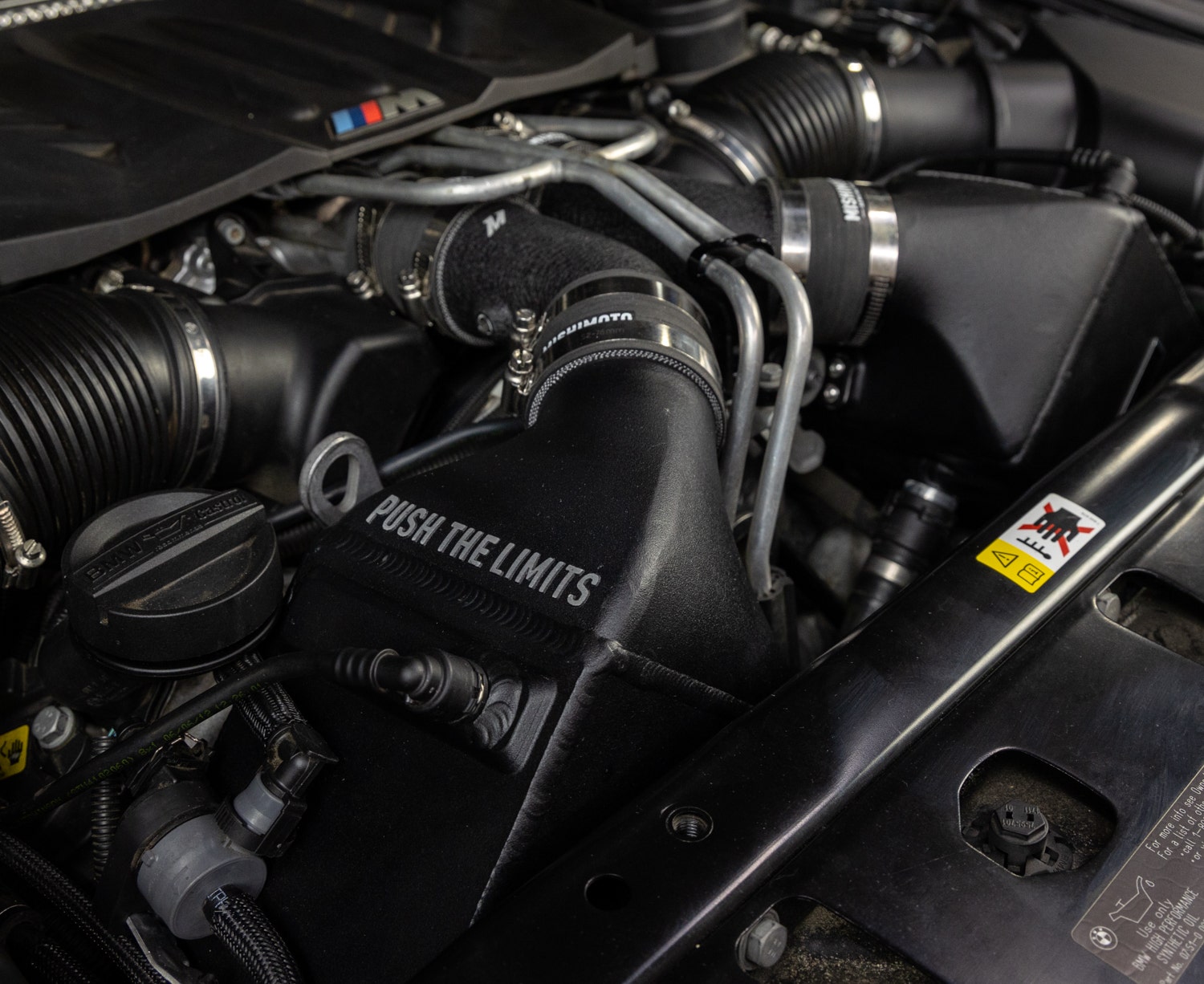 At this point, our M5 is salivating at the sight of these intercoolers, so it's about time we start the main course. So make sure you stick around to witness the M5's feeding frenzy on the dyno coming soon.
Thanks for Reading!
-Nick