Performance Air-To-Water Intercoolers, Fit Infiniti Q50/Q60 3.0T 2016+
Add to Wish List
Key Features
Features
Direct fit for 2016+ Infiniti Q50/Q60 3.0T
Max power gains of up to 13.82 HP and 16.87 lb-ft of torque
23F cooler charge air temperature than stock
51.4-percent less restrictive than stock intercoolers
49.8-percent increase in core volume over stock intercoolers
Maintains air pressure drop to within 1 PSI of stock
Bar-and-plate core for efficient heat transfer and heat soak resistance
Cast-aluminum end tanks withstand high boost levels
Fits with stock engine cover using included spacers
Included bracket allows use with Mishimoto catch can
Includes direct-fit ancillary hoses and couplers
Anti-abrasion hose sleeve prevents damage and leaks
Durable micro-wrinkle black powder coast resists corrosion
US Patent Pending
Mishimoto Lifetime Warranty
Installation Difficulty: Medium
Key Features
Direct fit for 2016+ Infiniti Q50/Q60 3.0T
Max power gains of up to 13.82 HP and 16.87 lb-ft of torque
23F cooler charge air temperature than stock
51.4-percent less restrictive than stock intercoolers
49.8-percent increase in core volume over stock intercoolers
Maintains air pressure drop to within 1 PSI of stock
Bar-and-plate core for efficient heat transfer and heat soak resistance
Cast-aluminum end tanks withstand high boost levels
Fits with stock engine cover using included spacers
Included bracket allows use with Mishimoto catch can
Includes direct-fit ancillary hoses and couplers
Anti-abrasion hose sleeve prevents damage and leaks
Durable micro-wrinkle black powder coast resists corrosion
US Patent Pending
Mishimoto Lifetime Warranty
Product Description
Infiniti is known for uncompromised luxury, comfort, and style but enthusiasts love them for their overbuilt engines that can produce huge power without skipping a beat. The 2016+ Infiniti Q50 follows this same formula with a luxurious interior, stylish exterior, and the VR30DDTT twin-turbocharged 3.0L engine that it shares with its legendary cousin, the Skyline. From the factory, the VR30 produces up to 400 horsepower and 350 lb-ft of torque, but with upgraded turbos and fueling, Q50s and Q60s are easily hitting 1,000 horsepower.

That much power requires massive amounts of air to be crammed into the engine. The stock intercoolers are well suited for stock engines, but they weren't designed for four-digit power levels. That's why Mishimoto has developed our performance air-to-water intercoolers for the 2016+ Q50/Q60 3.0T. Our intercoolers feature a 49.8-percent increase in core volume over the stock intercoolers for improved heat transfer and maximum performance. That increase in core volume, combined with optimized tubes and fins, also allows our intercoolers to be over 51-percent less restrictive than stock. That means your turbos don't have to work as hard, and the boost pressure they generate isn't wasted shoving air through a restrictive intercooler.

All those improvements result in dyno-proven charge air temperatures that are up to 23-degrees cooler than stock. Colder intake charge temps mean your VR30 can make the most of every drop of fuel, and we were able to produce power gains of up to 8 HP and 12 lb.-ft of torque without a retune. We also know that high boost pressures require strong components, which is why we constructed our intercoolers with cast aluminum end tanks. This design eliminates potential leak points and stress concentrations that welded tanks may suffer from. The included ancillary hoses and couplers ensure coolant and air flow reliably through the intercoolers, and the included engine cover spacers let you keep your extra cooling hidden for a stealth approach. Like all Mishimoto products, these performance intercoolers for the 2016+ Q50/Q60 3.0T are backed by our Mishimoto Lifetime Warranty.
TECH SPECS
More Information
Applications
Infiniti Q50 V6 (3.0T) 2016+
Infiniti Q60 V6 (3.0T) 2016+
Engine Codes
VR30DDTT
Chassis Codes
Q50
Q60
Note

Does not fit with aftermarket blow off valves.

Maximum Recommended Horsepower
900
Overall Length (in)
11.65
Overall Height (in)
5.68
Overall Width (in)
9.23
Core Type
Bar-and-Plate
Core Length (in)
4.64
Core Height (in)
3.98
Inlet (in)
2.56
Downloads
Purchase Includes
(2) Mishimoto Performance Intercoolers
(6) Intercooler Coolant Hoses
(1) Coolant Y-Pipe
(2) Intercooler Mounting Brackets
(3) DuraCore Intercooler Couplers
(20) Worm Gear Clamps
(2) Engine Cover Spacers
(1) Mishimoto Catch Can Relocation Kit
Mounting Hardware
Mishimoto Lifetime Warranty
Note:
Does not fit with aftermarket blow off valves.
Warranty
Mishimoto Automotive ("Mishimoto") warrants its products under this lifetime limited warranty policy ("Warranty Policy"). This Warranty Policy applies solely to: (i) Mishimoto Products purchased directly from Mishimoto or Mishimoto authorized dealers (each a "Mishimoto Product" and collectively, the "Mishimoto Products") and (ii) the original purchaser of such Mishimoto Product ("Purchaser"). This Warranty Policy is non-transferable and all claims under this Warranty Policy must be accompanied by the original sales receipt. The terms and conditions of this Warranty Policy are subject to change by Mishimoto at any time without notice.
For our complete warranty policy, please click here.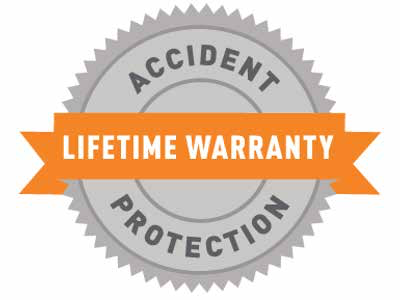 Frequently Asked Questions
{{#recs}}
{{#products.length}}
{{#storefrontLabel.length}}
{{storefrontLabel}}
{{/storefrontLabel.length}}
{{#products}}
{{#image.url}}
{{/image.url}} {{^image.url}}
{{/image.url}}
{{name}}
{{#prices.minimum.formatted}}
As low as
{{prices.minimum.formatted}}
{{/prices.minimum.formatted}}
{{/products}}
{{/products.length}}
{{/recs}}