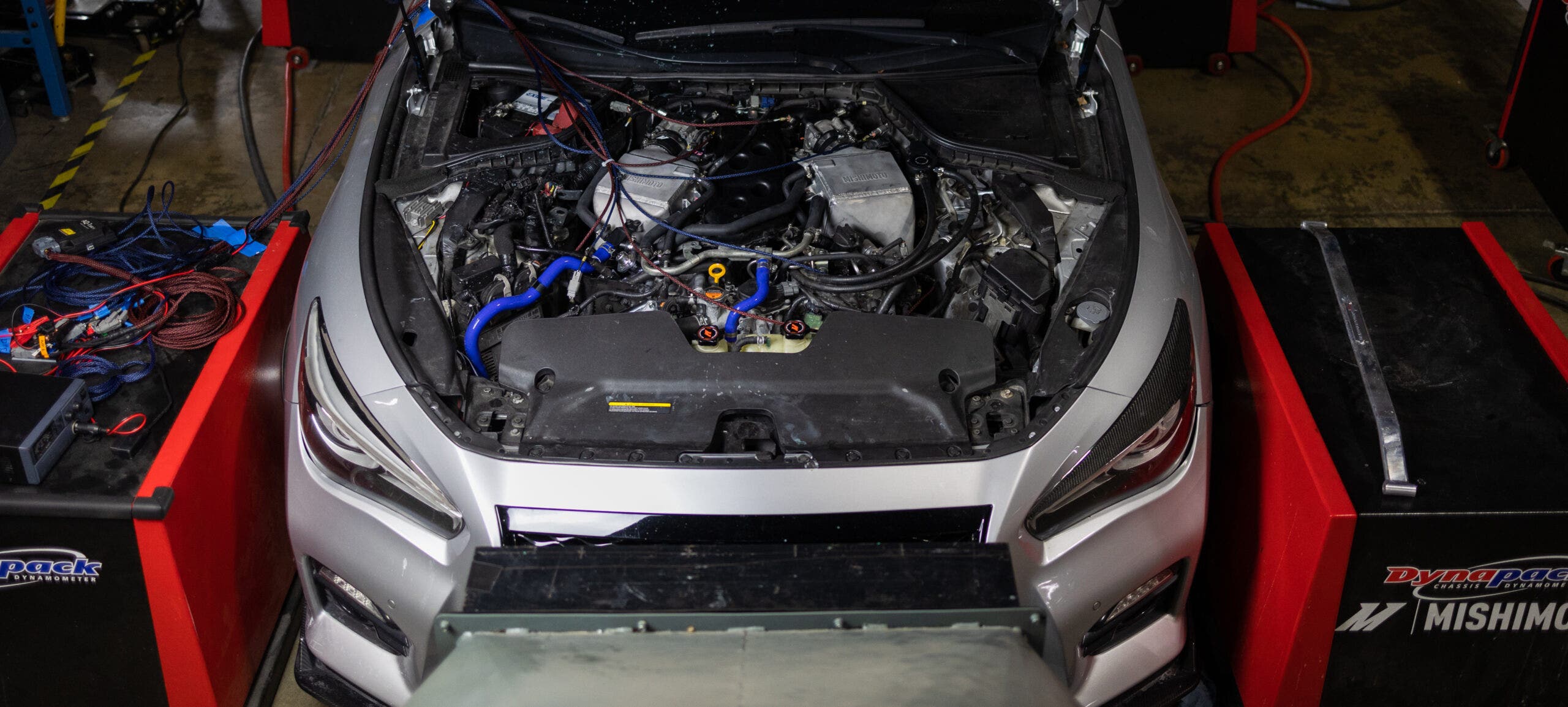 Trickle Down Power - 2016+ Infiniti Q50/Q60 3.0T Performance Intercooler R&D, Part 4 - Dyno Testing
Evolution is all about improving over the generations. We hold our ancestors in high regard because they were able to make the first changes, but we use that as a base to improve. It's much the same with the Q50's potent platform. Inherited from the groundbreaking and mind-bending powerhouse that is the R35 GT-R, the Infinitis harness the potential of the derived VR30DDTT to shove you back into your quilted leather bucket seat.
One of the evolutionary hangups that still plagues this everyday GT-R, however, is the intercooler system. We've been hard at work ready to rectify that issue and put our new design to the test on our Dynapack system.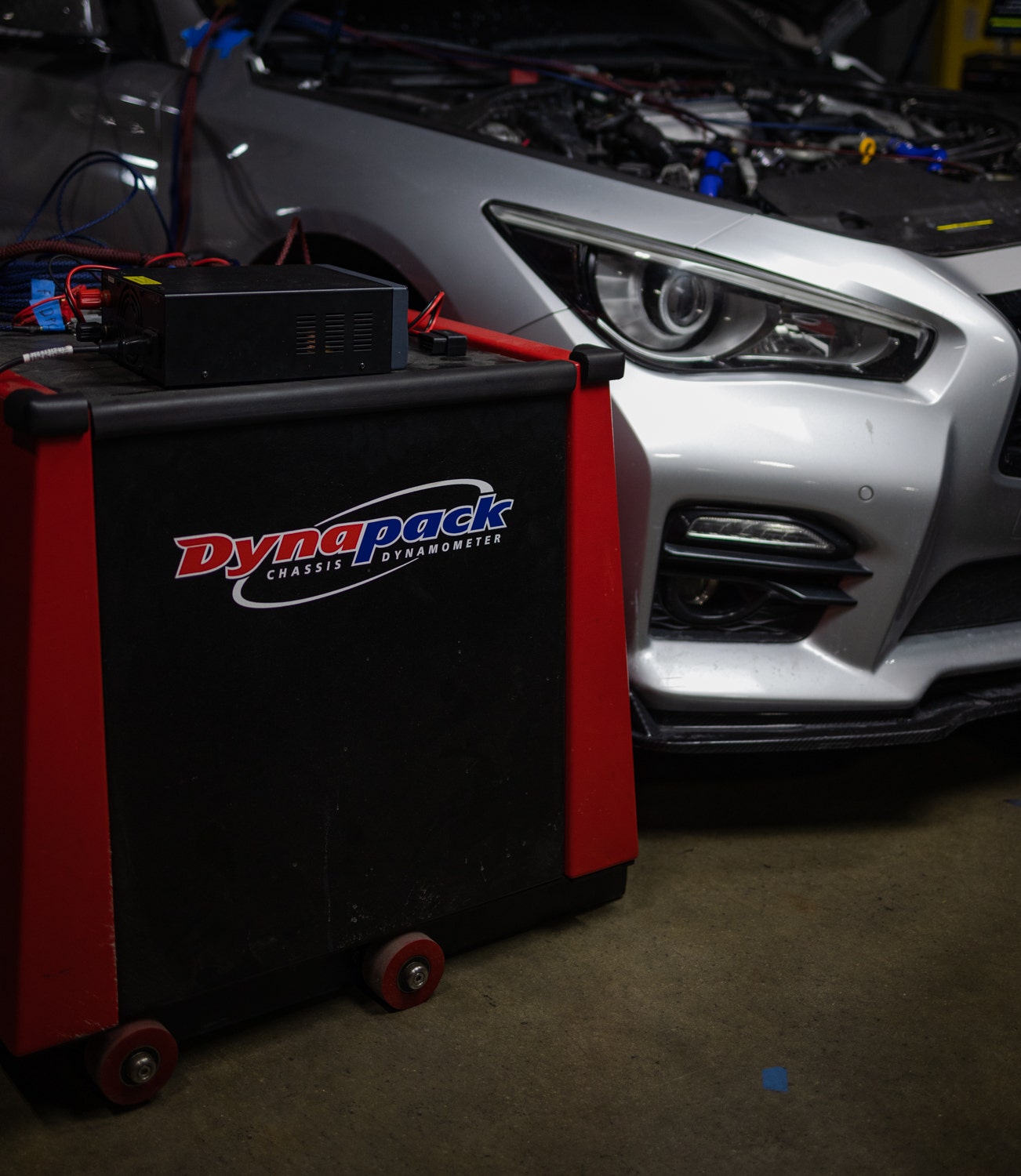 Already equipped with a host of performance modifications, including an E70 setup, full 3" catless exhaust, performance intakes, and an upgraded heat exchanger, our doner test vehicle has already surpassed OEM specs. Still, it's ready for the next step in its performance journey. Plus, we preferred a highly modified platform to truly push these intercoolers to the limit.
The first stop on our testing tour is temperature management. Reducing charged air temperatures is the intercoolers' main goal, and we aim to improve on Infiniti's system. In order to compare the performance between our design and the factory counterparts, we ran a series of single pulls along with a heat soak test to simulate the harshest of real-world conditions. During these tests, we monitored charged air temperatures on the individual intercoolers and pulled data directly from the ECU via an OBD2 reader.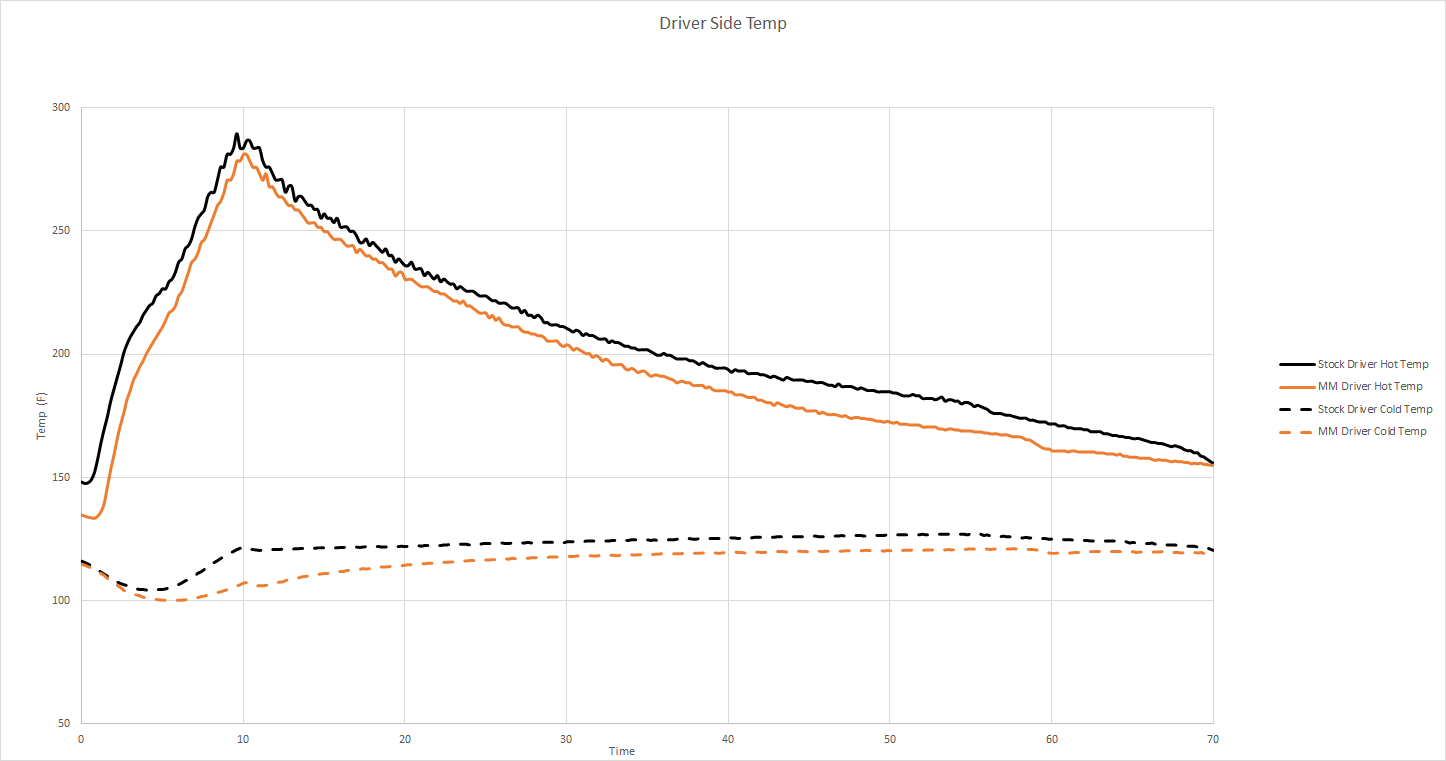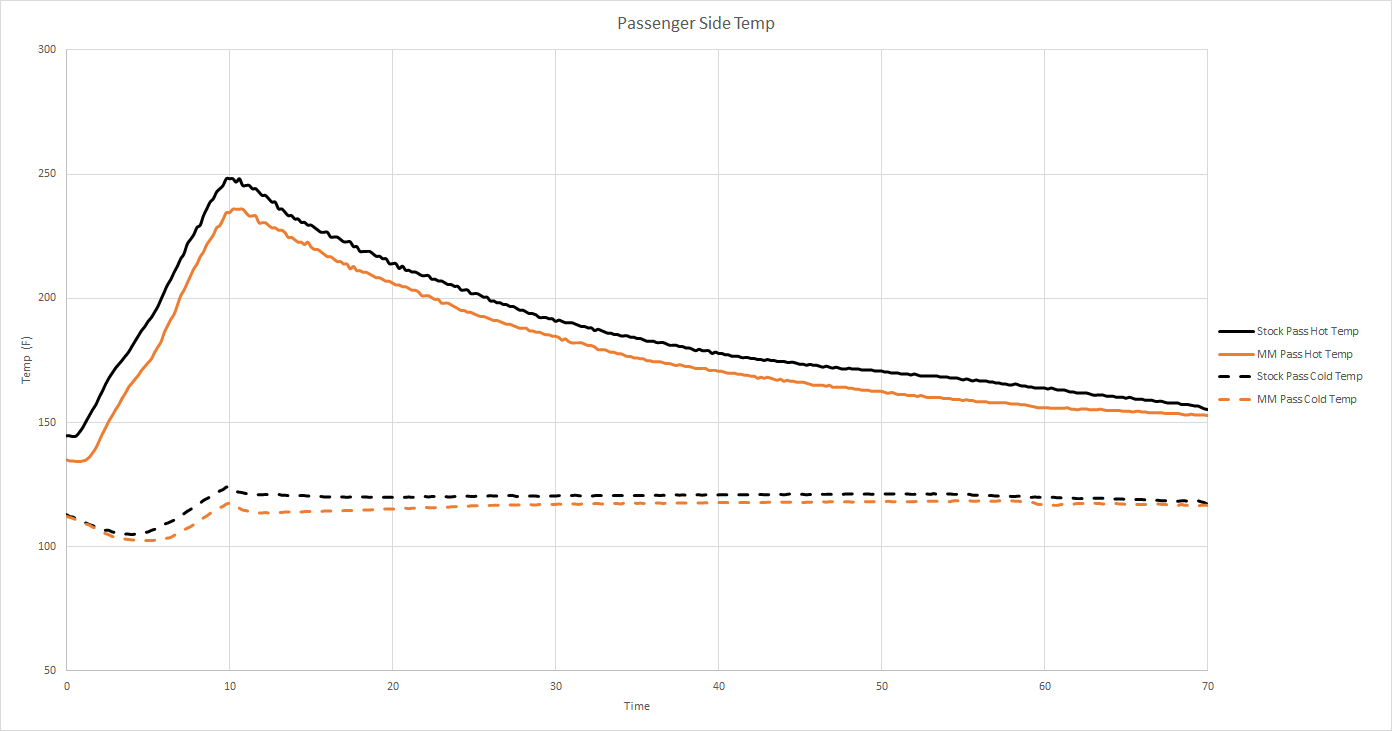 Focusing on single dyno pulls, we noted average temperature drops of 6.3°F on the driver's side intercooler and 3.7°F on the passenger side. Max temperature drops on each outlet were 14.7°F on the driver's side and 7.7° on the passenger side. These intercoolers also aid in lowering global temperatures through the system, as we also noted a reduction in charged air temperatures at the inlet.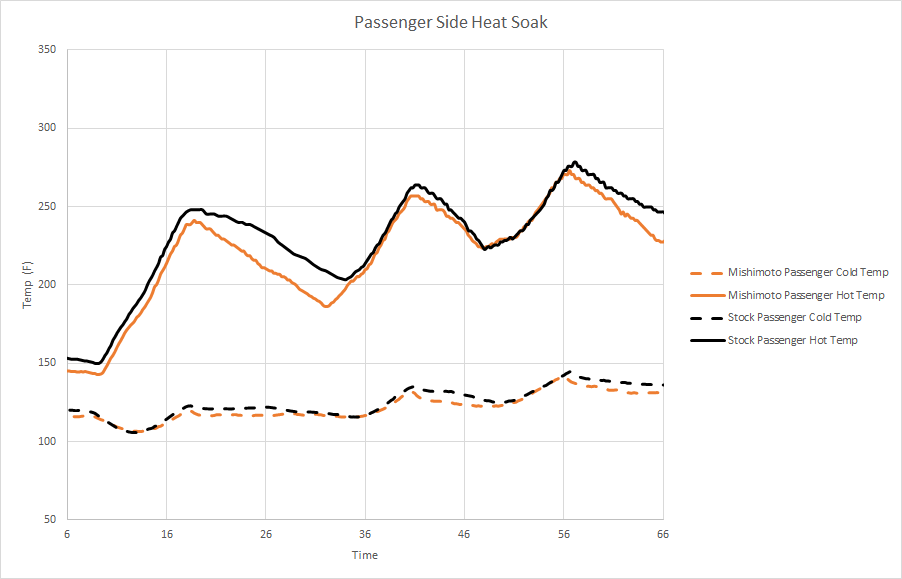 It's also important to know how the vehicle receives this data. So, we tapped right into this Q50's brain to get its take on the situation. Since the ECU controls the cam timing in relation to air temperature, we wanted to ensure that your Q50 wouldn't lose power due to charged air temperatures. From our testing, we found that our intercoolers consistently delivered temperatures lower than the OEM setup, averaging at 7.1°F with a maximum drop of 23°F.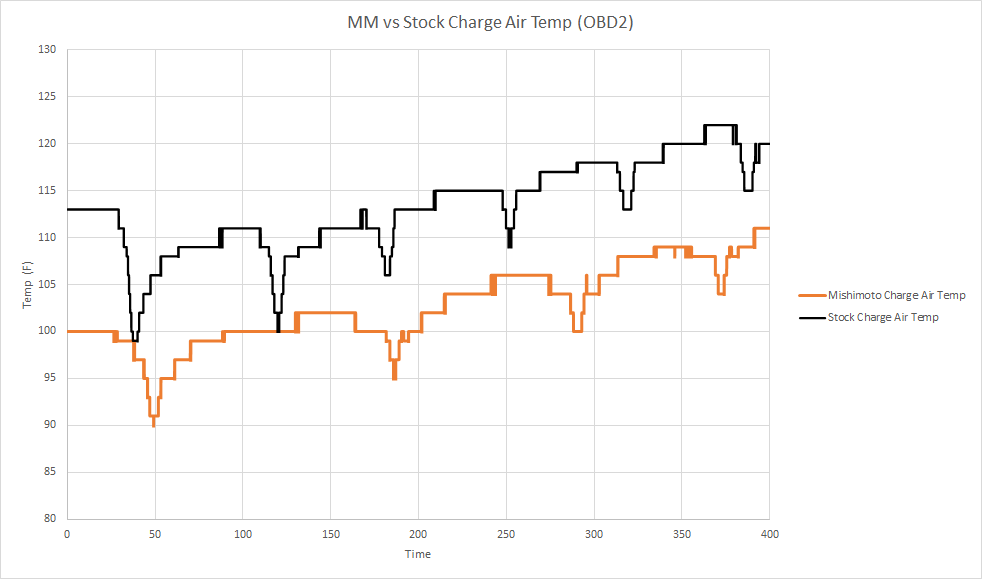 While intercoolers are typically a means of solidifying your platform, more power is always the end goal. Since intercooler improvements involve increasing flow and lowering intake air temperatures, these typically result in a bolt-on bump in power. While that's not always the case, we were able to tack on another 8HP and 12TQ to our donor vehicle's power.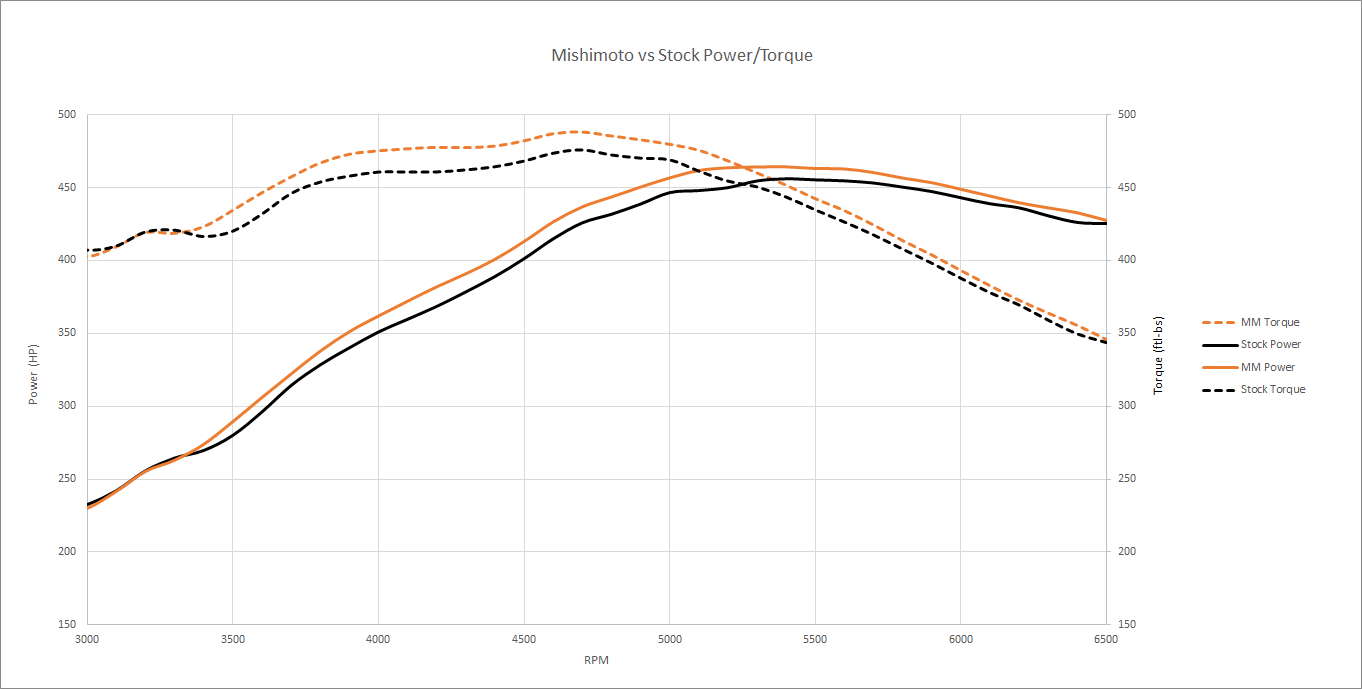 When it comes to evolution, some traits are hereditary, while others are learned. This punchy twin-turbo V6 might not come off the assembly line with the same performance as its high-performance cousin, but it's quick to pick up more power along the way. Improved intercoolers are the key to bigger and better performance, and our kit is ready to unlock this potential. Grab yours today: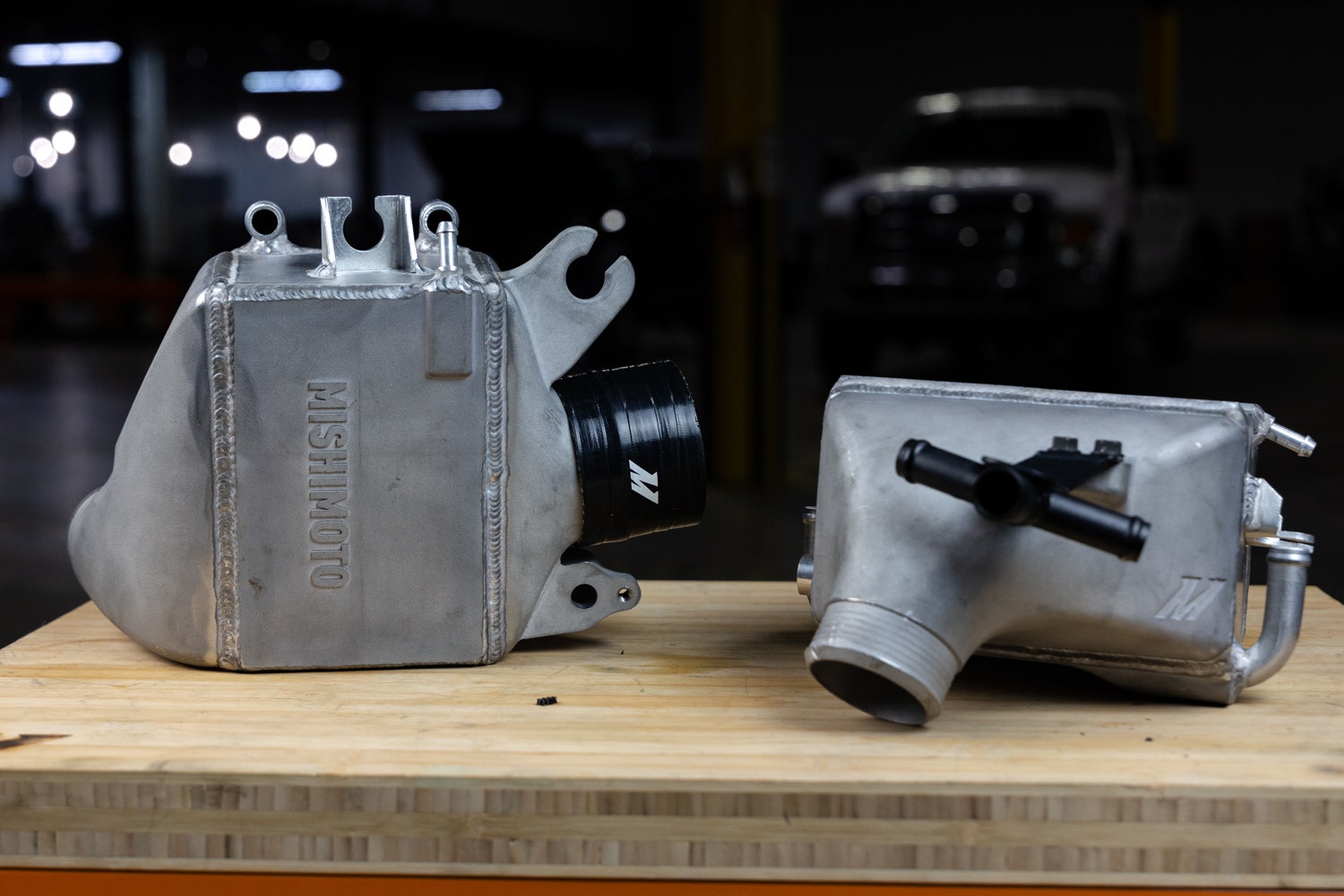 Thanks for Reading!
-Nick