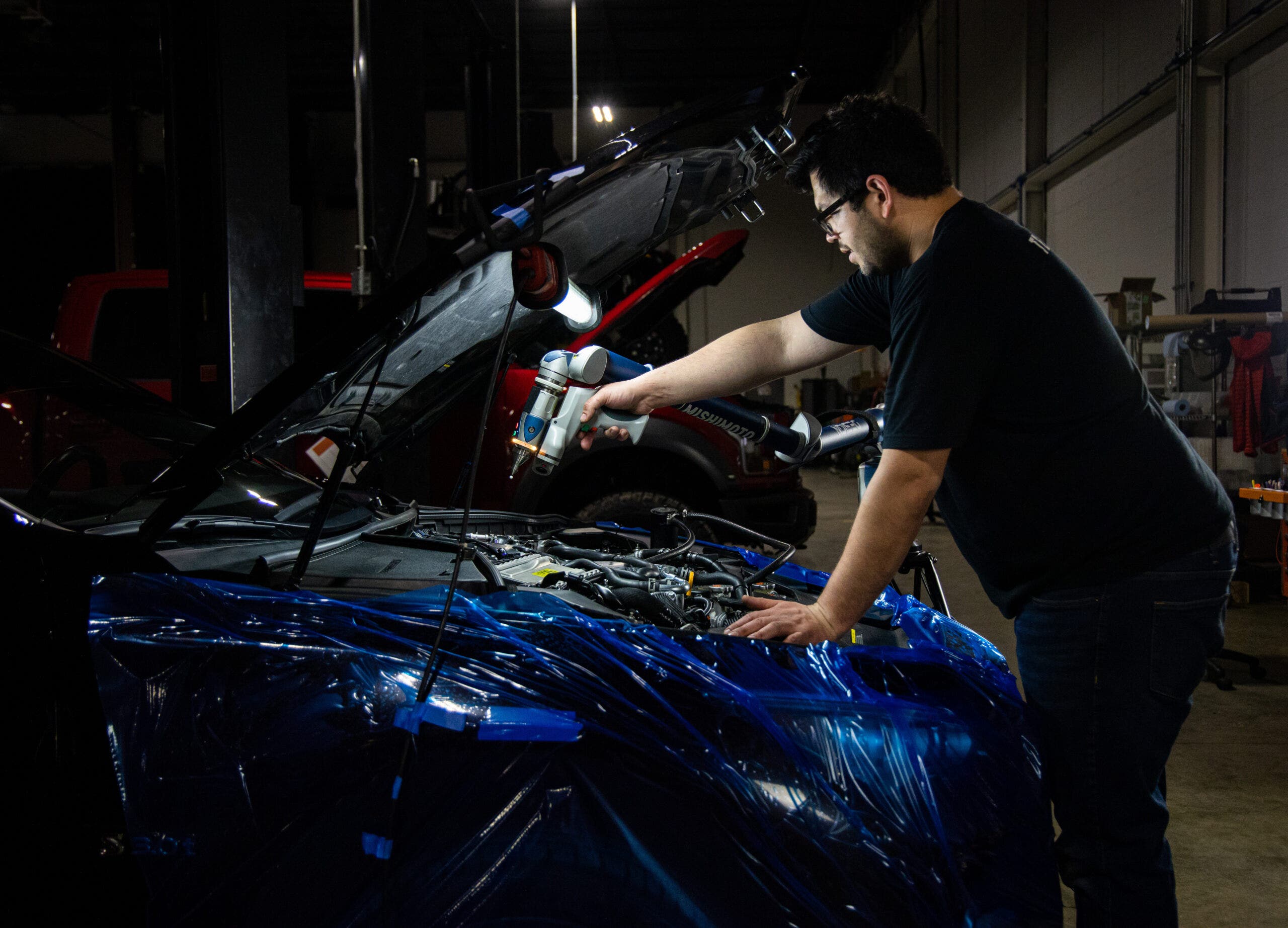 Trickle Down Power - 2016+ Infiniti Q50/60 3.0T Performance Intercooler Design Plans and Prototypes
Performance is hereditary at Nissan-Infiniti. These Infiniti Q's inherited some traits from the top dog, but only the ones that count. The Nissan GT-R, in all of its "affordable supercar" status, still commands a stratospheric price point while also still being a high-strung, needy performance vehicle. So, Infiniti took that heavy-hitting performance, toughened it up for daily duty, and slapped on a much more attainable price tag. This transformation didn't come without its sacrifices, though, specifically for the intercooling system. We're already on the case to improve the Q platform, but that doesn't happen without a plan.
In our last post we covered all of the shortcomings in the VR30DDTT's air-to-water intercooling system, so now we know exactly where to start. First up is the size of the intercoolers.
Air-to-water intercoolers cram a ton of cooling power into a small package, but even using this method, size still matters. Enlarging the cores for the Q's intercoolers will extend the heat transfer process and allow increased airflow through the intercoolers. However, there is minimal space, so our engineer, Dave, starts the design process by creating a precise digital workspace.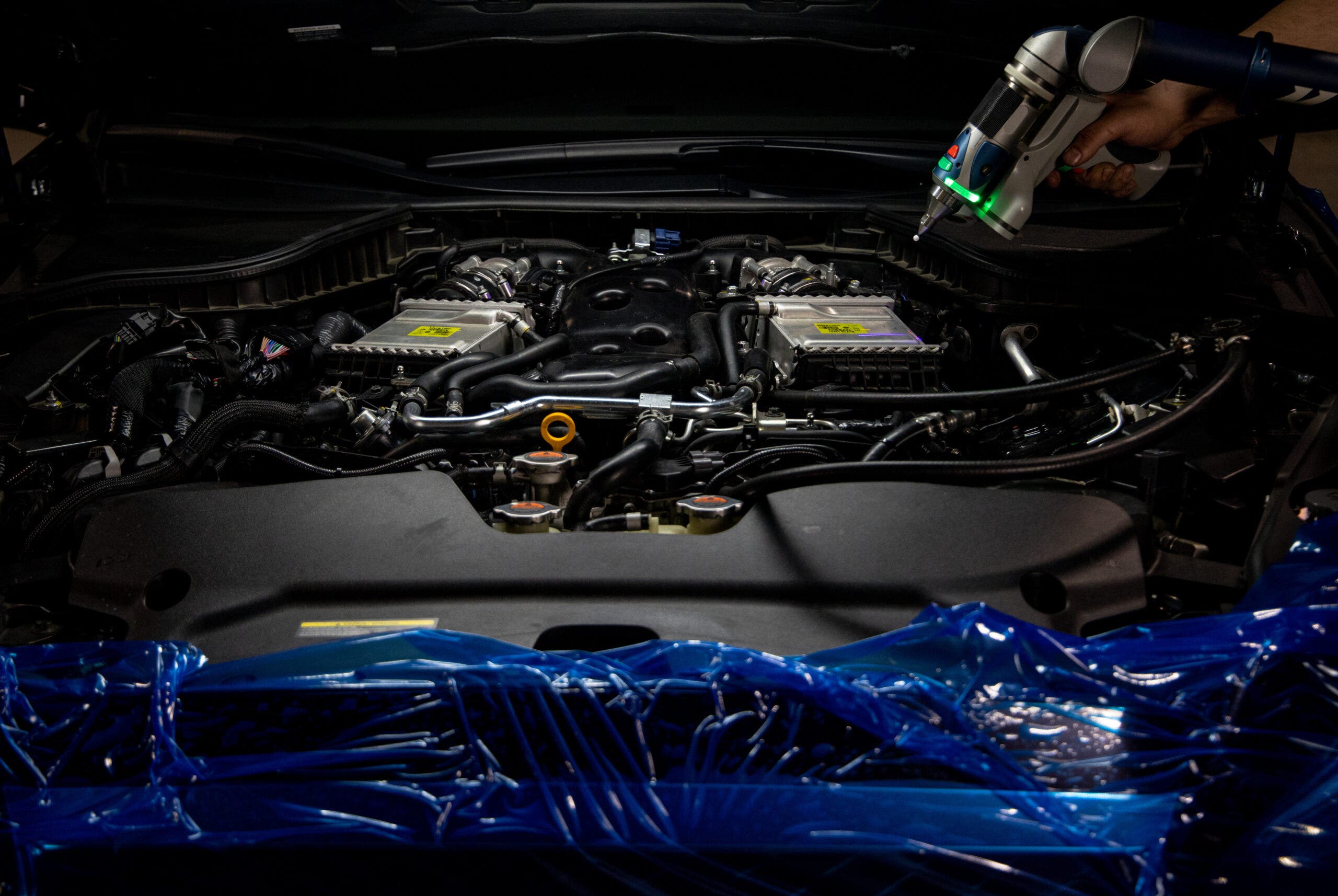 Even given the extreme size restrictions for this project, Dave could still plan for a larger core featuring bar-and-plate construction, which improves heat transfer and airflow even further.
Speaking of flow, our core isn't the only aspect that we plan to overhaul. The intercoolers' end tanks originally featured some sharp angles and restrictive rubber charge pipes, which could limit the tuning potential of your VR30DDTT. Dave had a better idea, though. He plans to ditch the charge pipes and extend the intercooler inlets further down to meet the turbo with a short coupler. This updated end tank design significantly reduces potential leaks from degrading charge pipes. The new end tank shape will also vastly reduce airflow restrictions and turbulence, allowing for a smoother flow to the core. We're also plotting on ditching all of the plastic and opting for a more sleek and sturdy cast aluminum construction.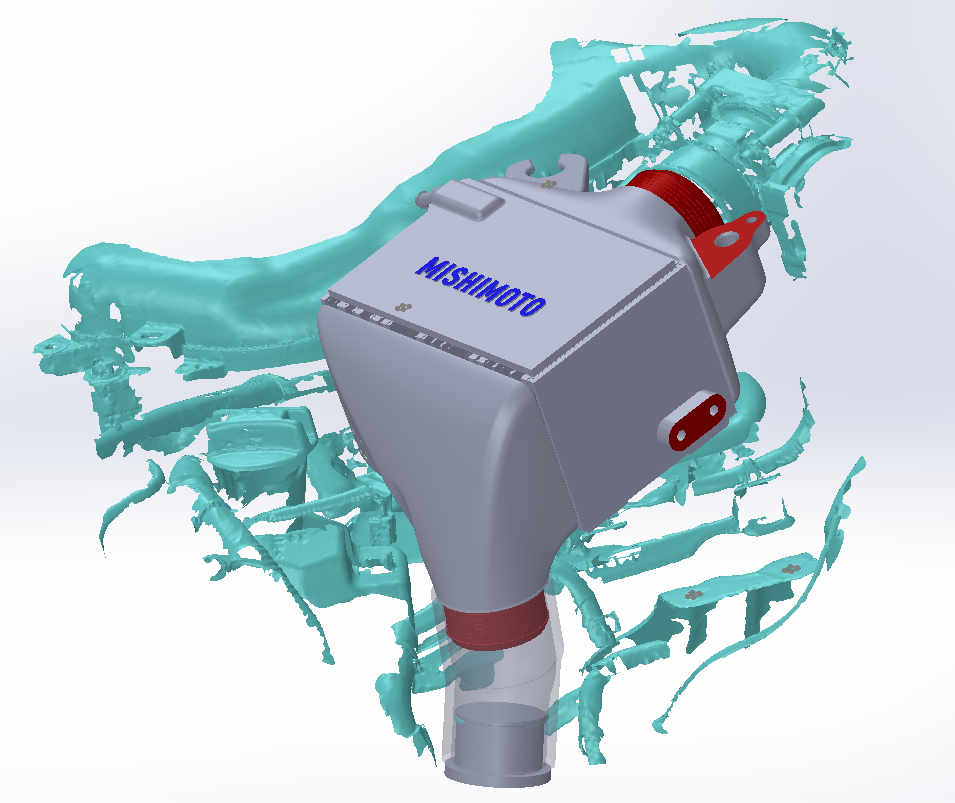 Of course, these improvements all sound great in theory, but do they perform? Well, before we can even start thinking about performance testing, we need to ensure that they actually fit under the hood. All of our planning efforts would be in vain if our big cores and slick end tanks don't fit. So, Dave, with the help of our 3D printers, created a pair of exact replica fitment prototypes to fit on our donor Q50.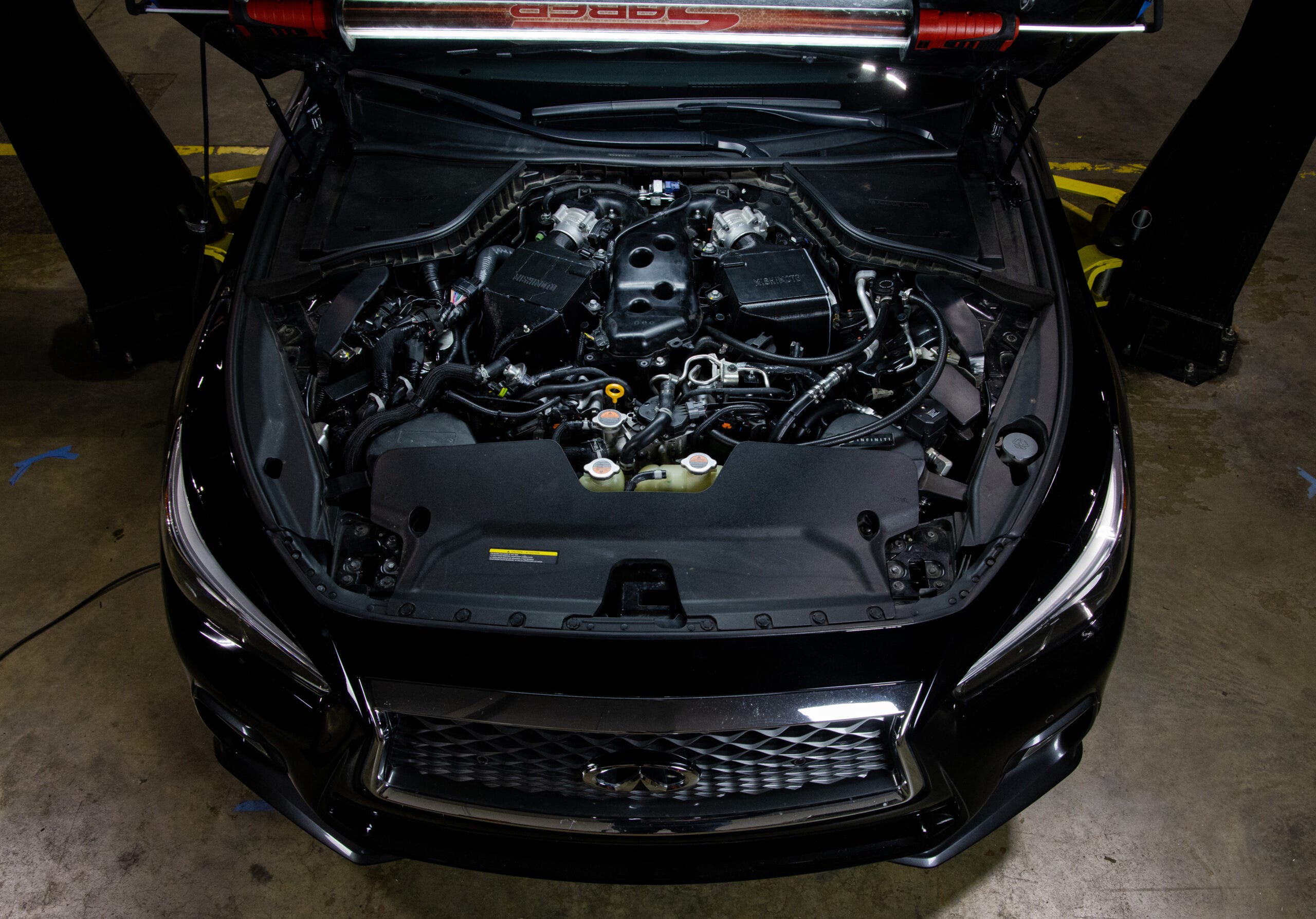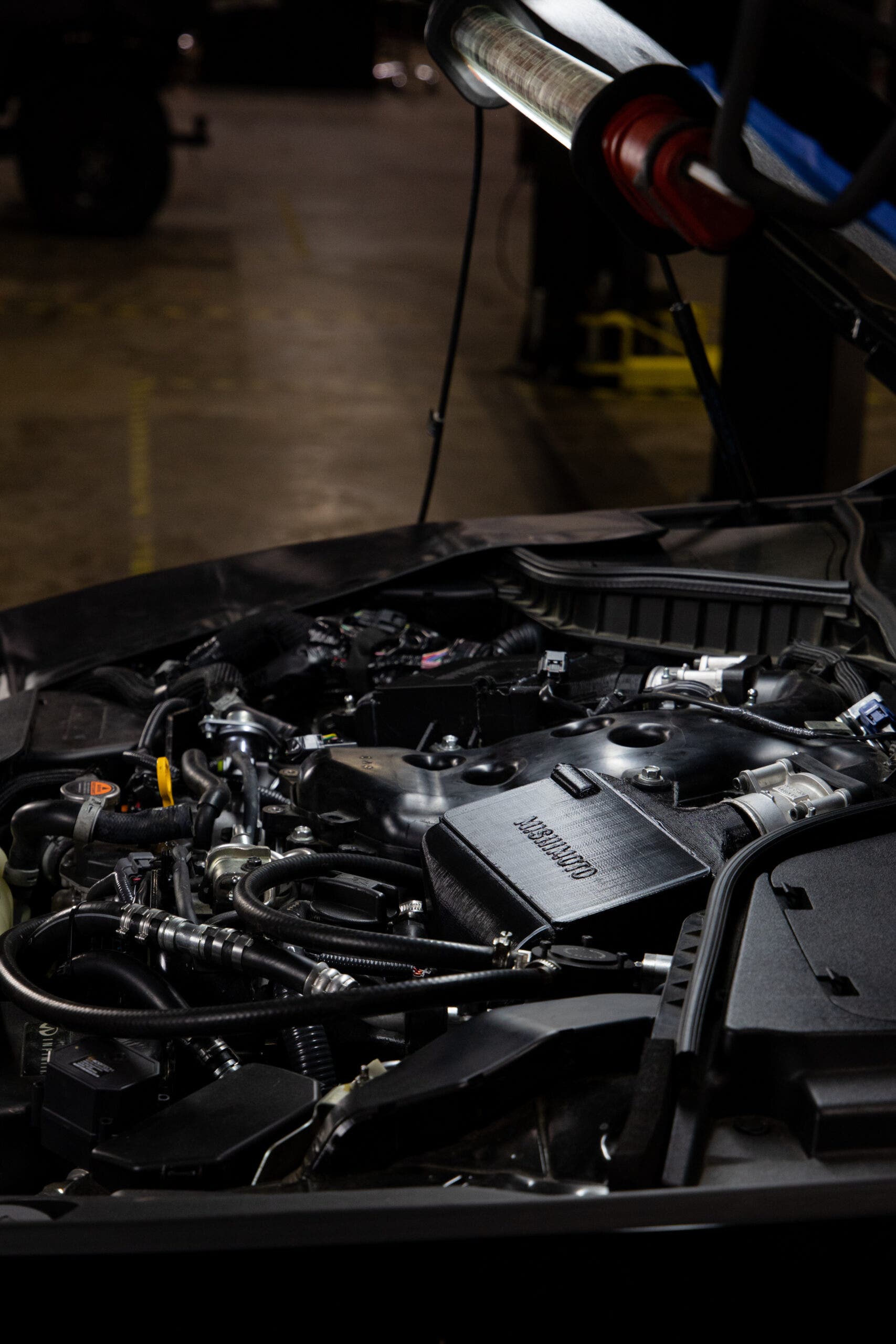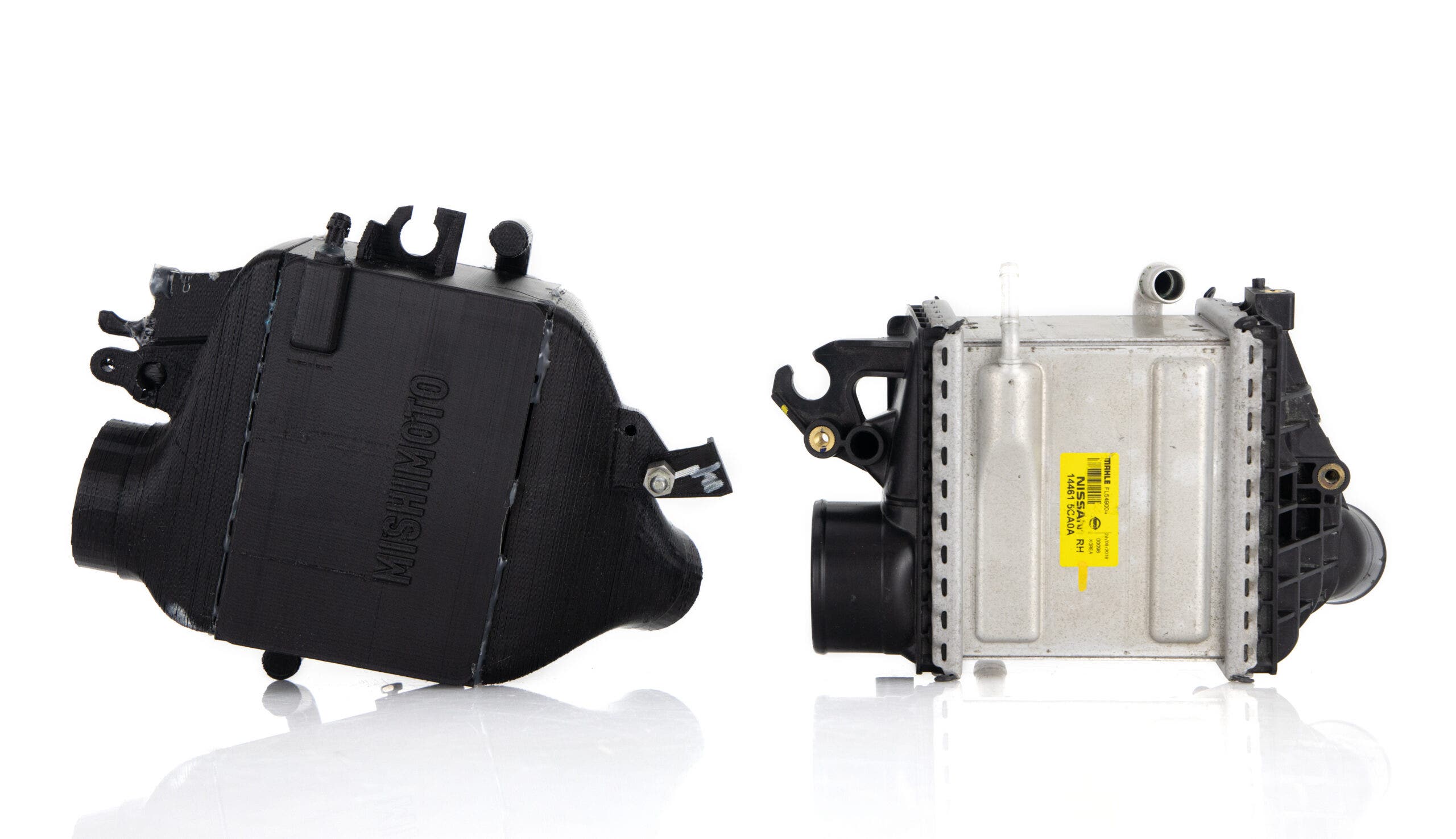 Supercar genes under the hood of everyday machines make for a perfect modification platform. Though the Q50 and Q60 might be considered to be GT-R Lite, the potential behind these comfy cruisers is unparalleled. With the help of our new intercooler kit, we hope to unlock that power potential. Make sure to stay tuned for a look at our first intercooler production samples coming over the next few weeks.
Thanks for Reading!
-Nick