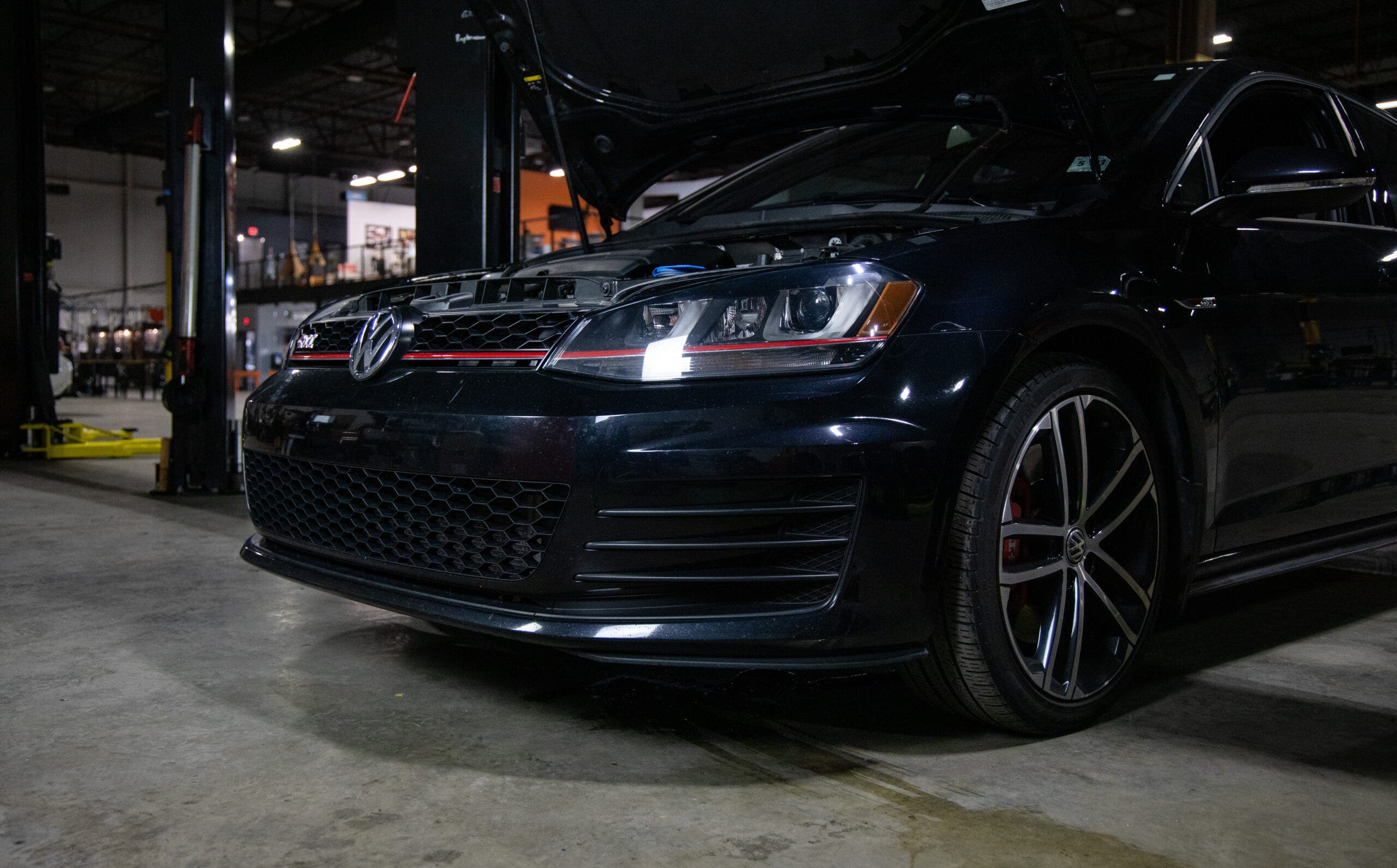 Renew, Reuse, Refresh - 2015+ MK7 Volkswagen Golf TSI/GTI/R Performance Intake Production Sample
The cycle of innovation for the MK7 Golf's intake is approaching another full rotation, which can only mean one thing. Yes, we have the production level kit here in our R&D facility. We last left you with a 3D model and a sectioned-out prototype version of our design. Now though, we have the real deal, and we're stoked to show it off.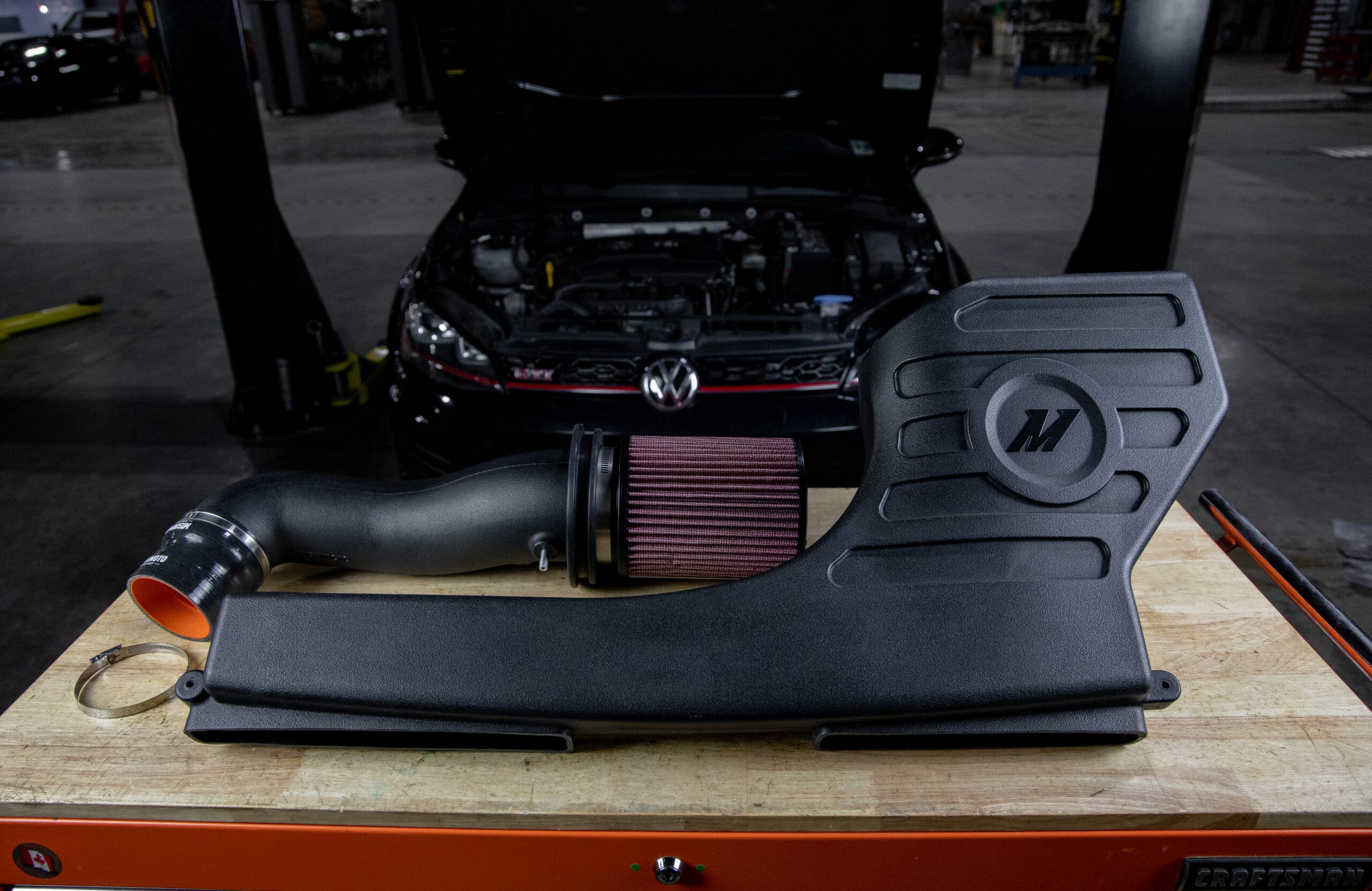 Those following this blog might have already noticed that our production kit isn't far off from the aesthetics of our fitment prototype. This is all done on purpose, of course. Adding rotational molding to our manufacturing repertoire means that we can almost perfectly recreate our prototypes in production-level form. This round, however, the kit comes clad in cross-linked polypropylene (XLPE) for maximum strength and heat resistance.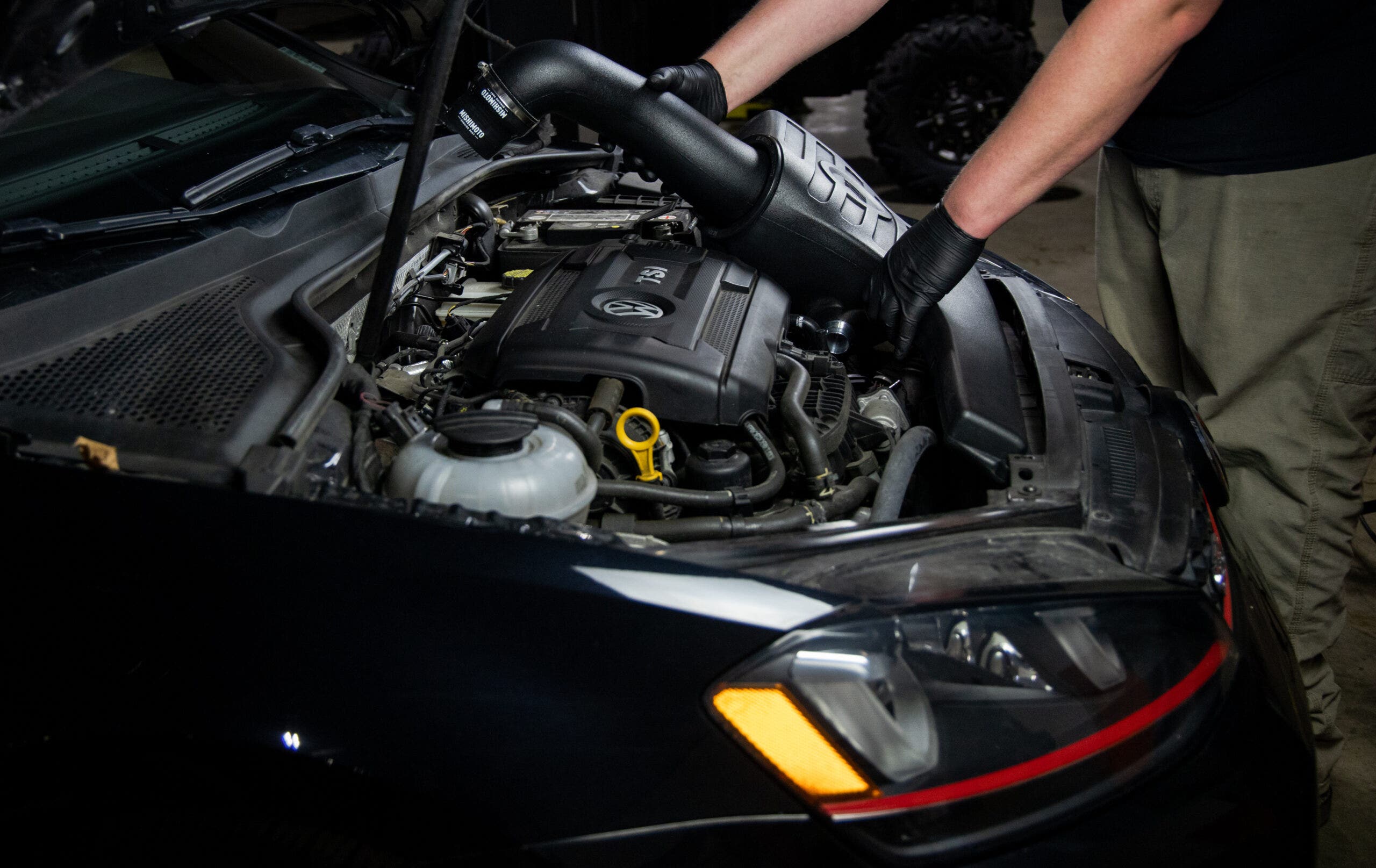 This new construction is not only versatile in terms of design shape, but it also looks right at home under the hood. No matter which Golf trim you're piloting, it's designed for understated performance"a wolf in sheep's clothing. That's the effect we wanted in the engine bay, with our kit's sleek OEM+ styling while simultaneously packing more fresh air into the system.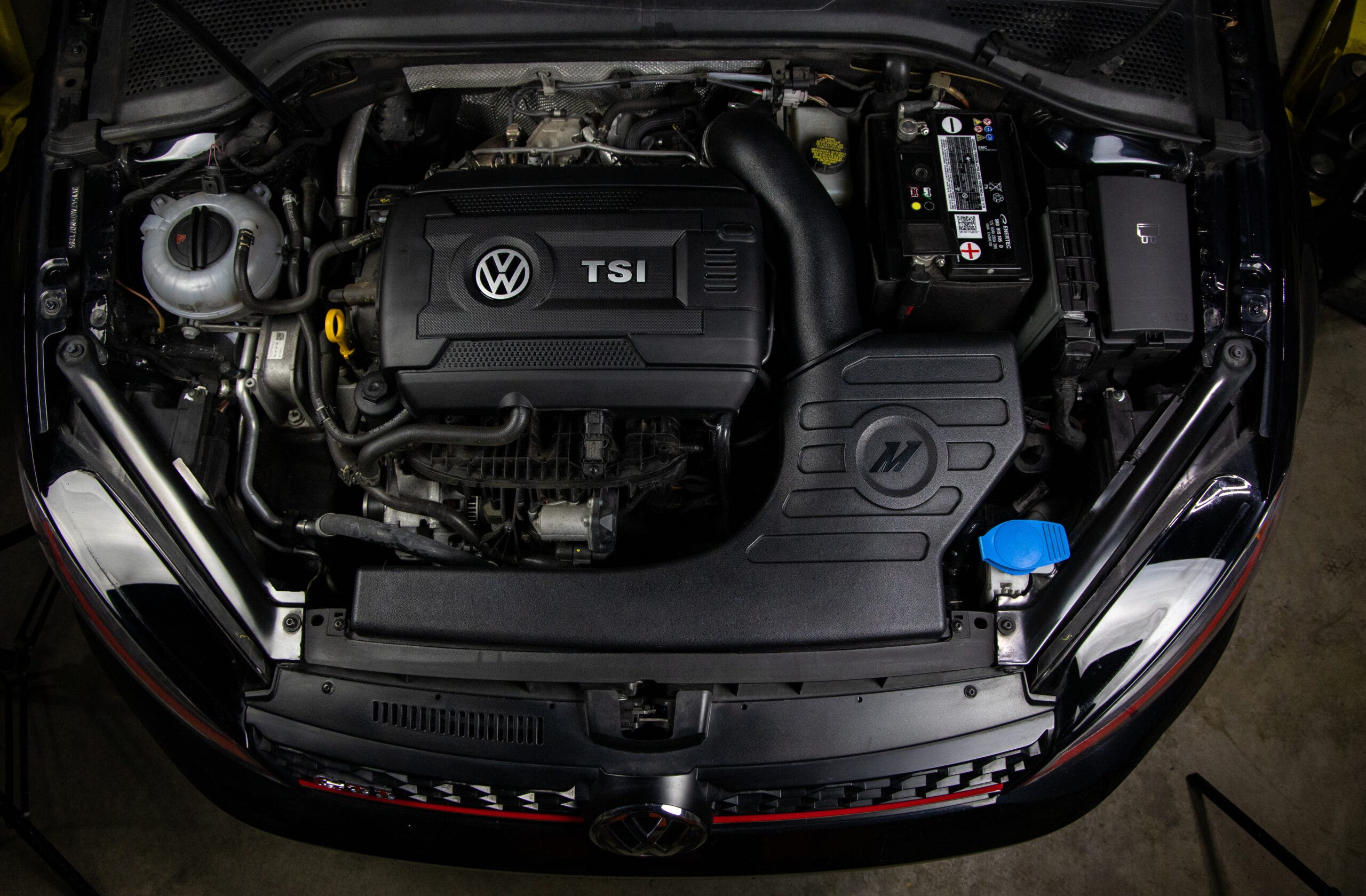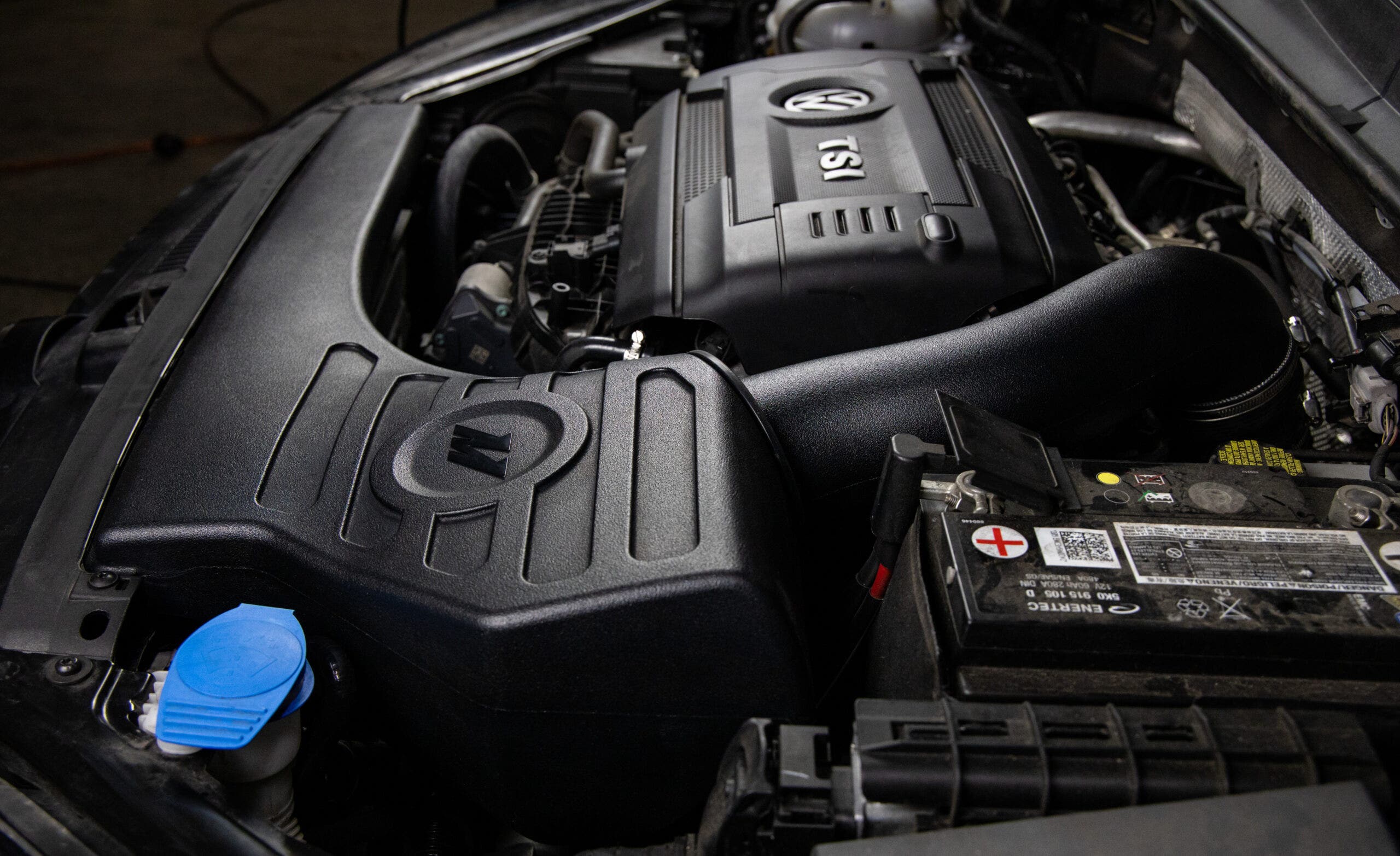 Keeping all of this fresh air contained within the system is vital. What's the point of this massive new airbox if all of the fresh air just whips around the engine bay, right? Well, to prevent that situation from happening, our performance oiled cone filter is sealed in the box with our patented gasket system. Our kit seals to the turbo with a sturdy application-specific silicone coupler. 
Finally, I'm sure some of you are asking, "Hey Mishimoto! What about the coolant line that runs over the top of the factory intake?" We're glad you asked. This line was definitely a hindrance to the design process, but our engineer, Dan, devised a new route for this line and then clad it in some seriously tough silicone.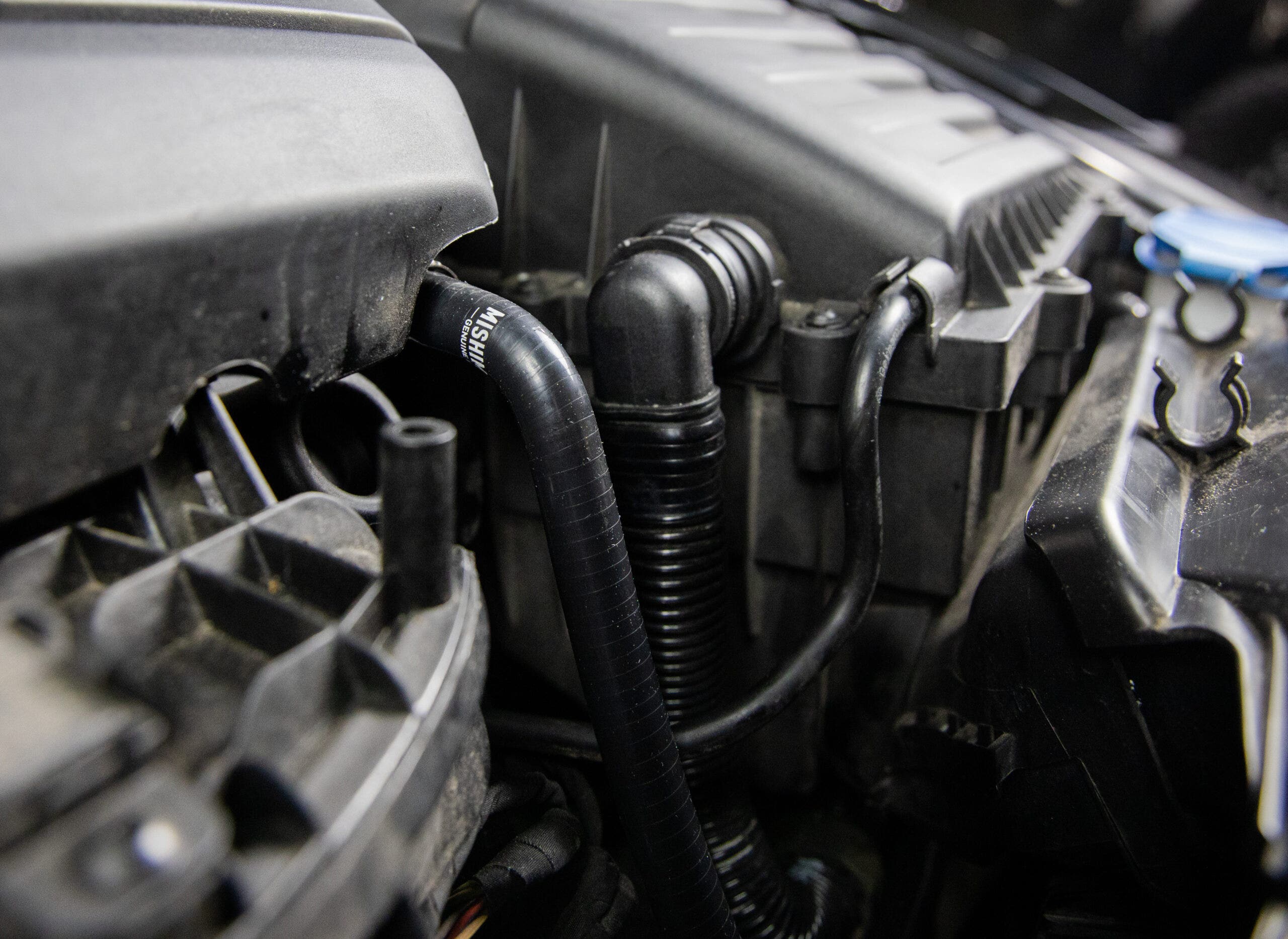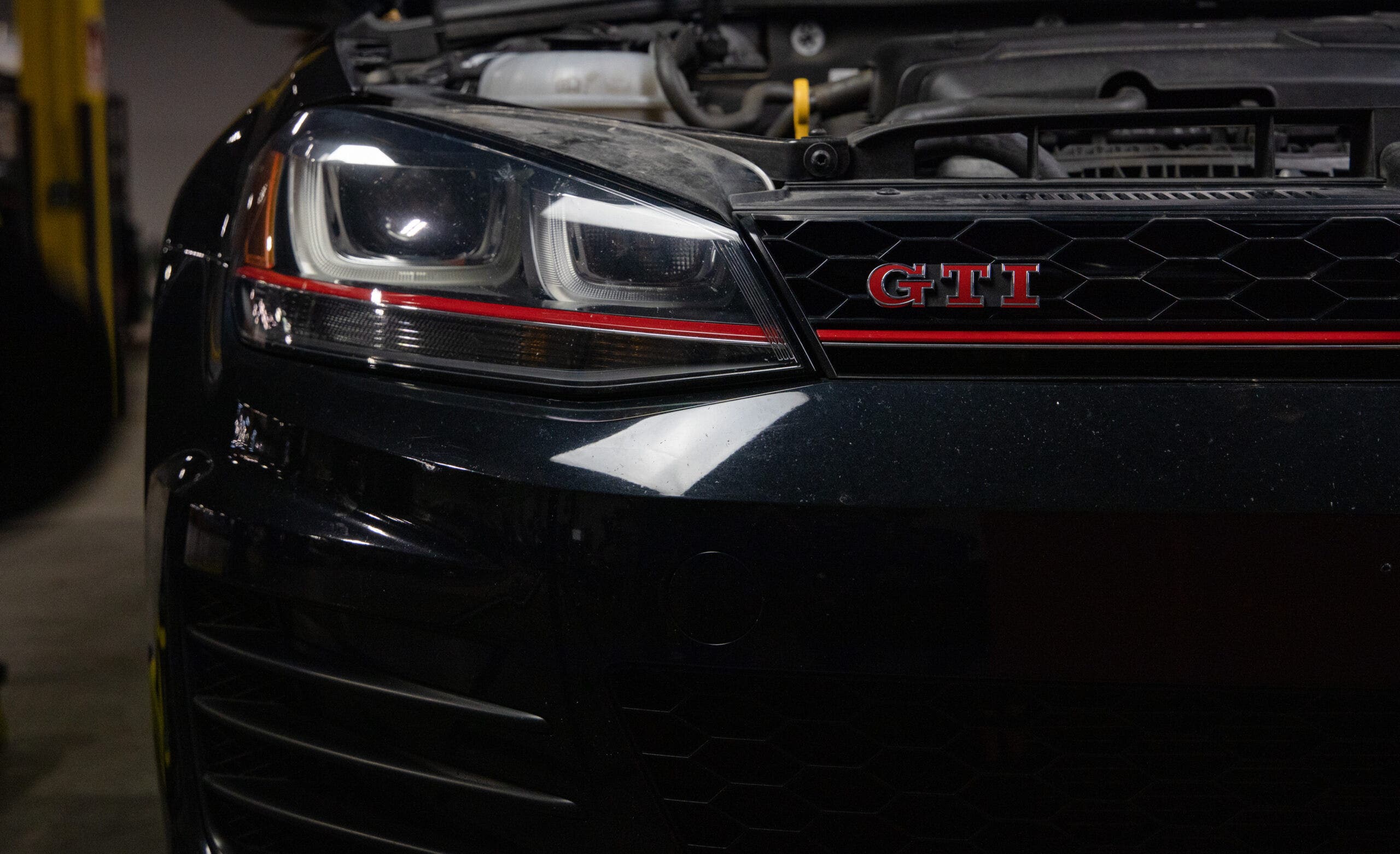 As our intake revamp draws to a close, there's really only one thing left to do, which is making sure it works. So, make sure that you stay tuned for a complete look at our intake testing coming soon.
Thanks for Reading!
-Nick