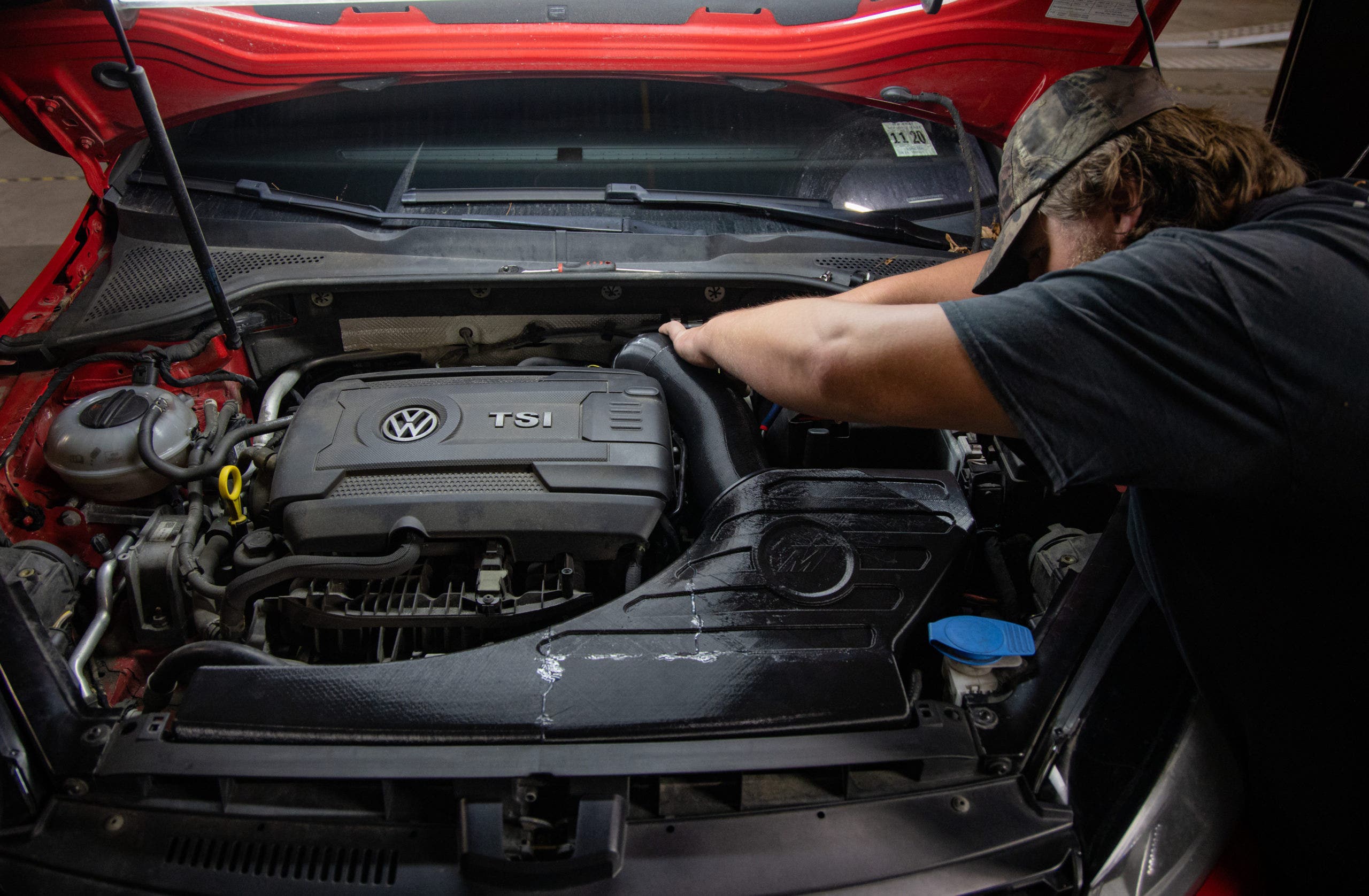 Renew, Reuse, Refresh - Performance Intake R&D, Part 2 - Design Plans and Prototyping
The continuous cycle of innovation doesn't happen on a whim. There are immense amounts of planning and scheming involved to make sure that these innovations last, or at least ward off the next cycle of innovation a little longer. The same rings true for the intake system in the plethora of Golf MK7 MQB variants. We wanted to pull out all of the stops for our latest edition of this intake design, but we need a solid plan of action to make sure this one lasts.
Our plan is pretty straightforward. More volume and straighten things out. The concept is simple, but we have some innovative twists to throw into the mix, starting with the airbox.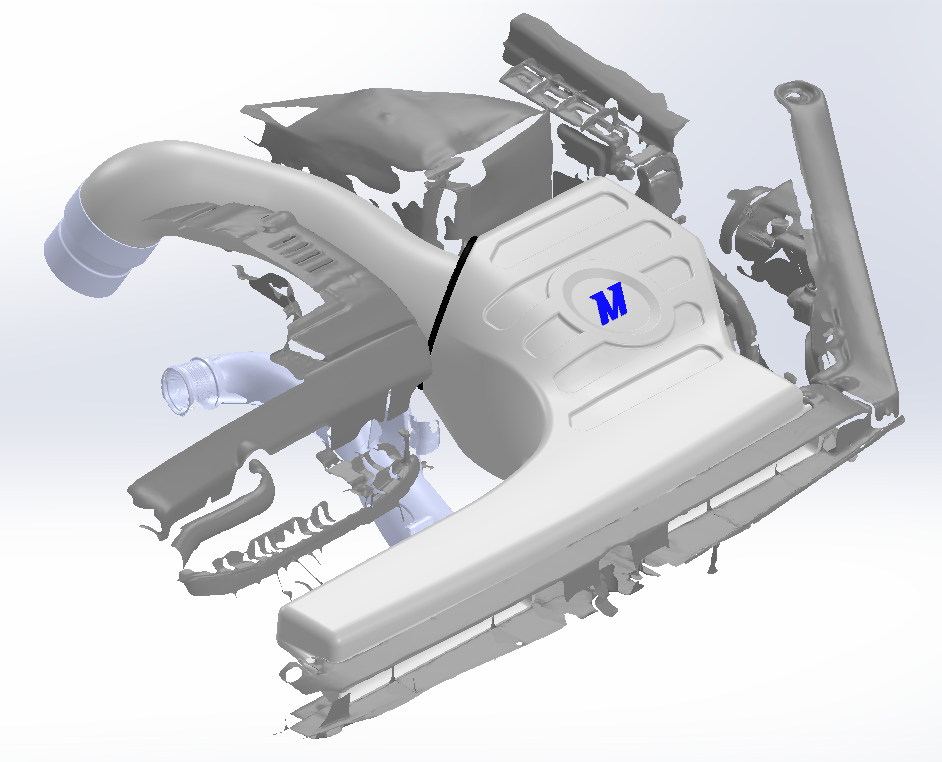 From the factory, this airbox is pretty small and cramped. It houses a dense paper panel filter that is suitable for daily duties, but not so much for those looking to squeeze every drop of power from their 1.8T or 2.0T. So, we're planning to expand the airbox's footprint while simultaneously swapping filters. Since we're going to utilize one of our oiled performance cone filters, we will further increase the airbox's internal volume and significantly boost the filter's surface area for gulping down fresh air.
Speaking of sucking down air, our new airbox design will stretch to the front air duct. Since a directional flow filter won't be limiting us, our engineer shaped our airbox to form fit to the upper radiator support, giving it first dibs to fresh air. This also will provide a more direct flow through the system.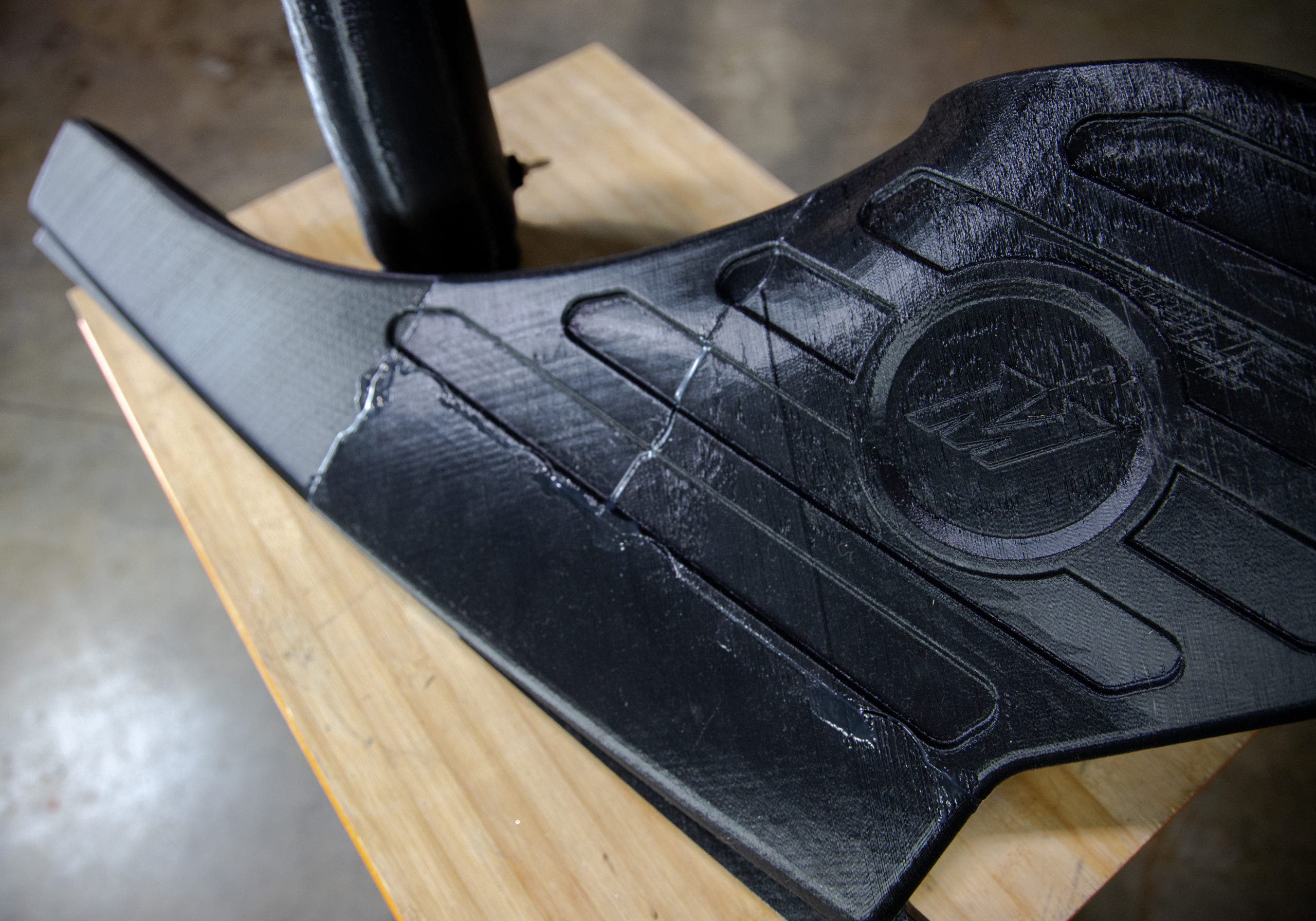 Streamlining the intake system won't stop at the airbox since some spots need addressing the OEM intake pipe. Thanks to Volkswagens use of speed density tuning, we don't need to design around a MAF sensor, but improvements are still made. Specifically, we're ditching the OEM style flex joint in favor of a solid rotomolded design coupled to the turbo with a silicone joint. This method will provide a bigger internal volume along with a smoother interior for optimized flow.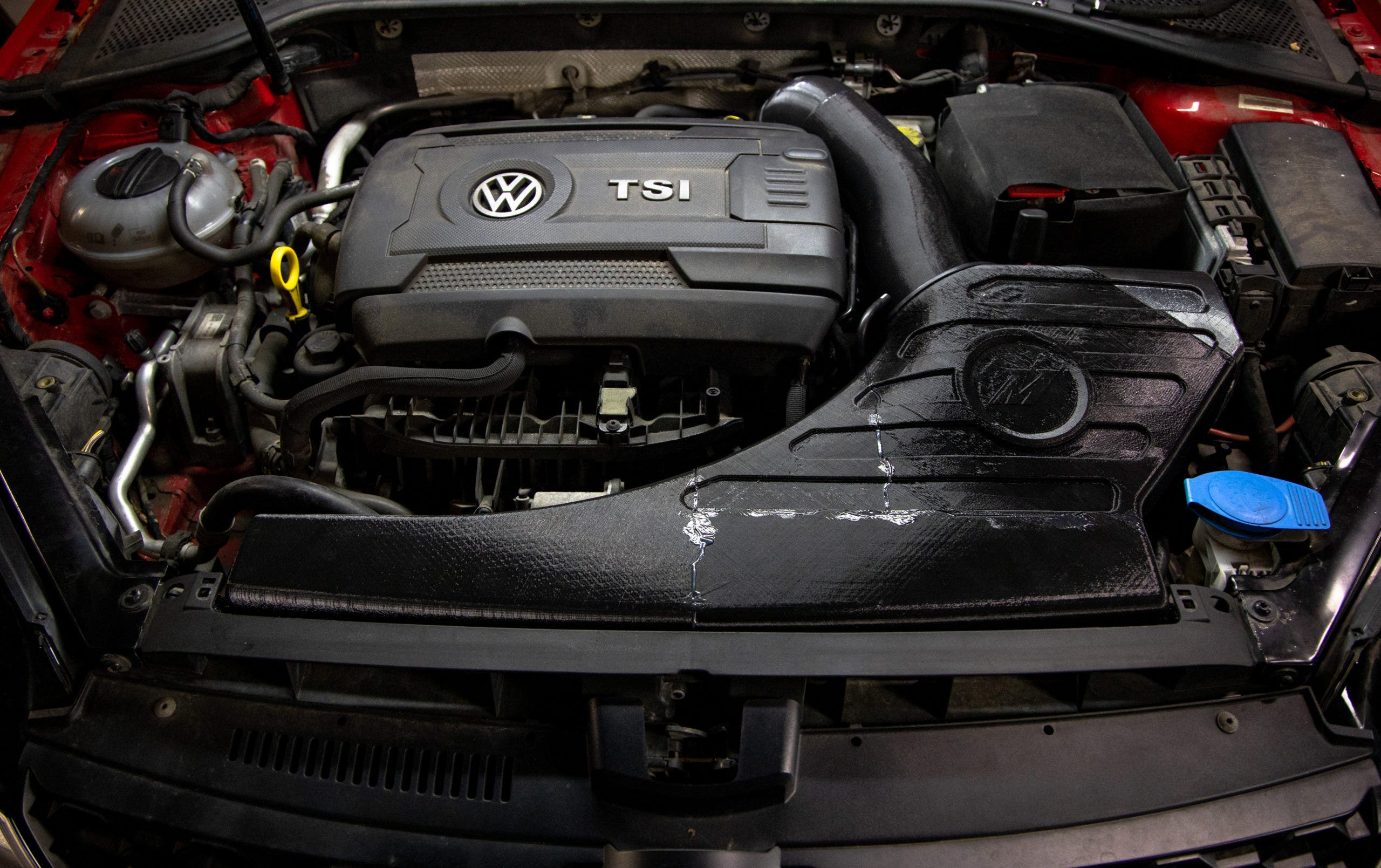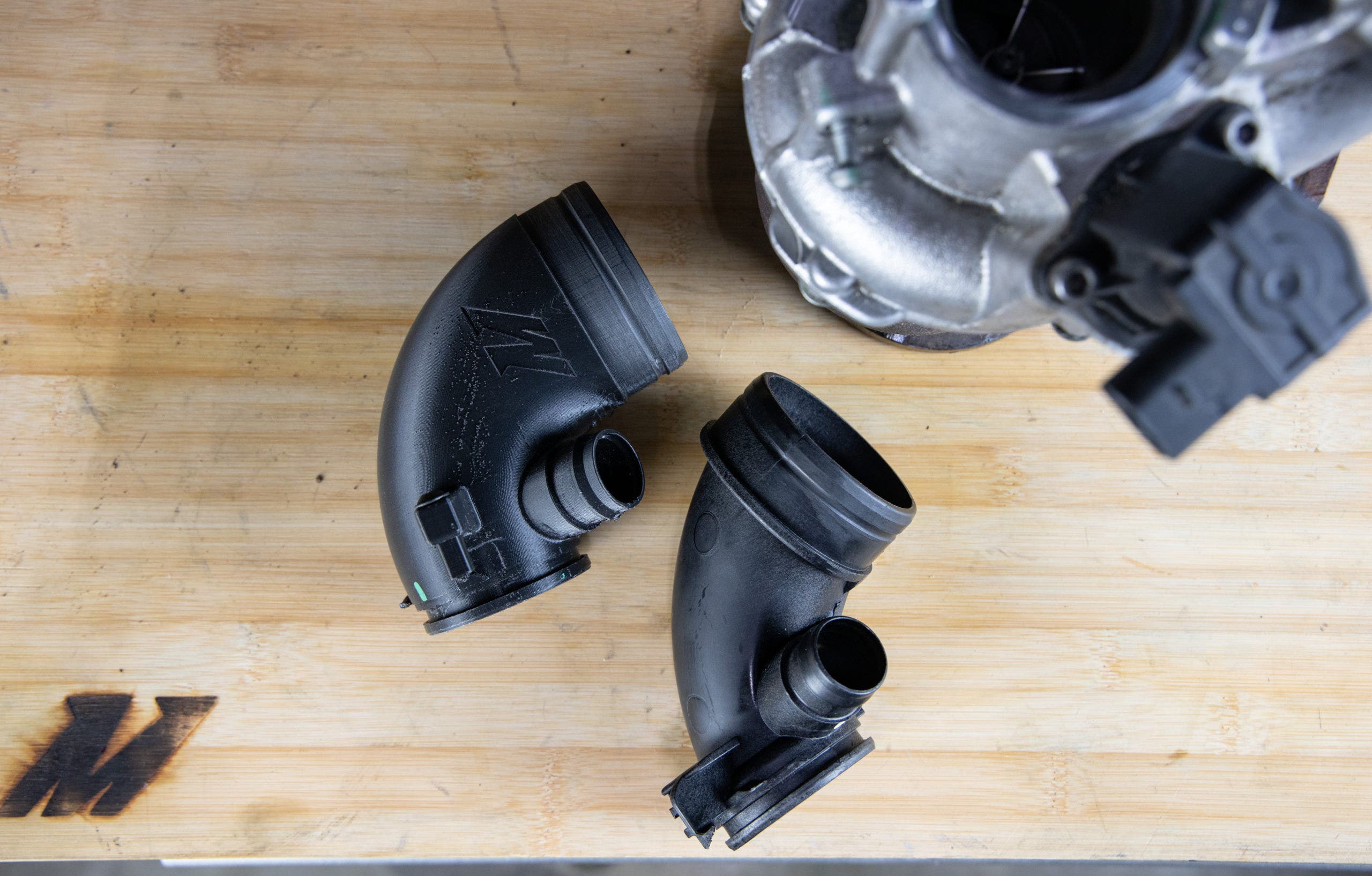 The best means of optimizing flow is to renovate the entire intake system. While digging into the airbox and piping, we found that VW's turbo inlet design is restrictive. So, naturally, we plan to open that up. Make sure to head over to our post to learn more about our design - Steady Flow - Performance Turbo Inlet R&D, Part 1 - StockReview and Design Plans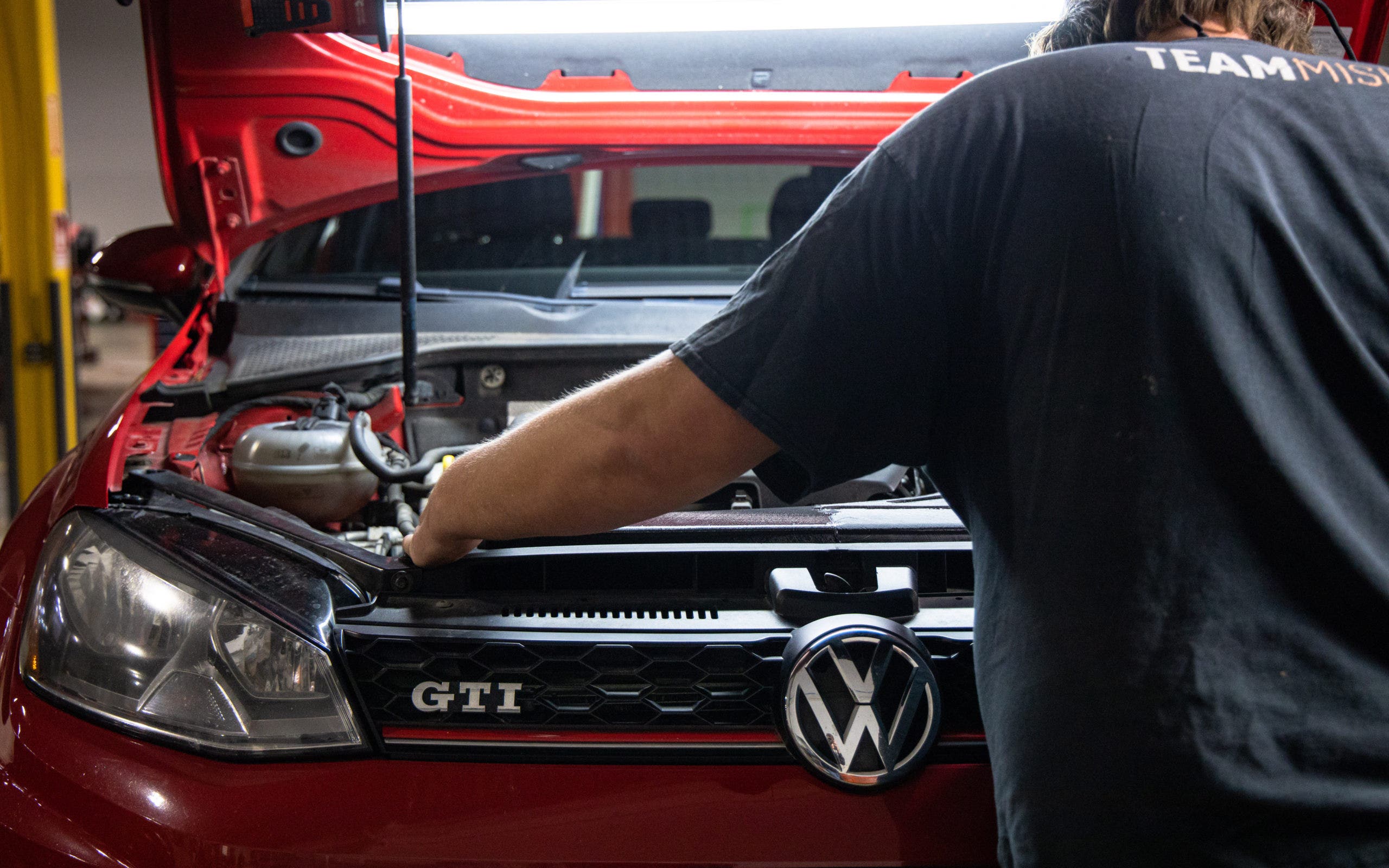 With our plans set and prototype fitted, our cycle of innovation can continue. Make sure that you stay tuned for the first look at our production sample in the coming weeks.
Thanks for Reading!
-Nick