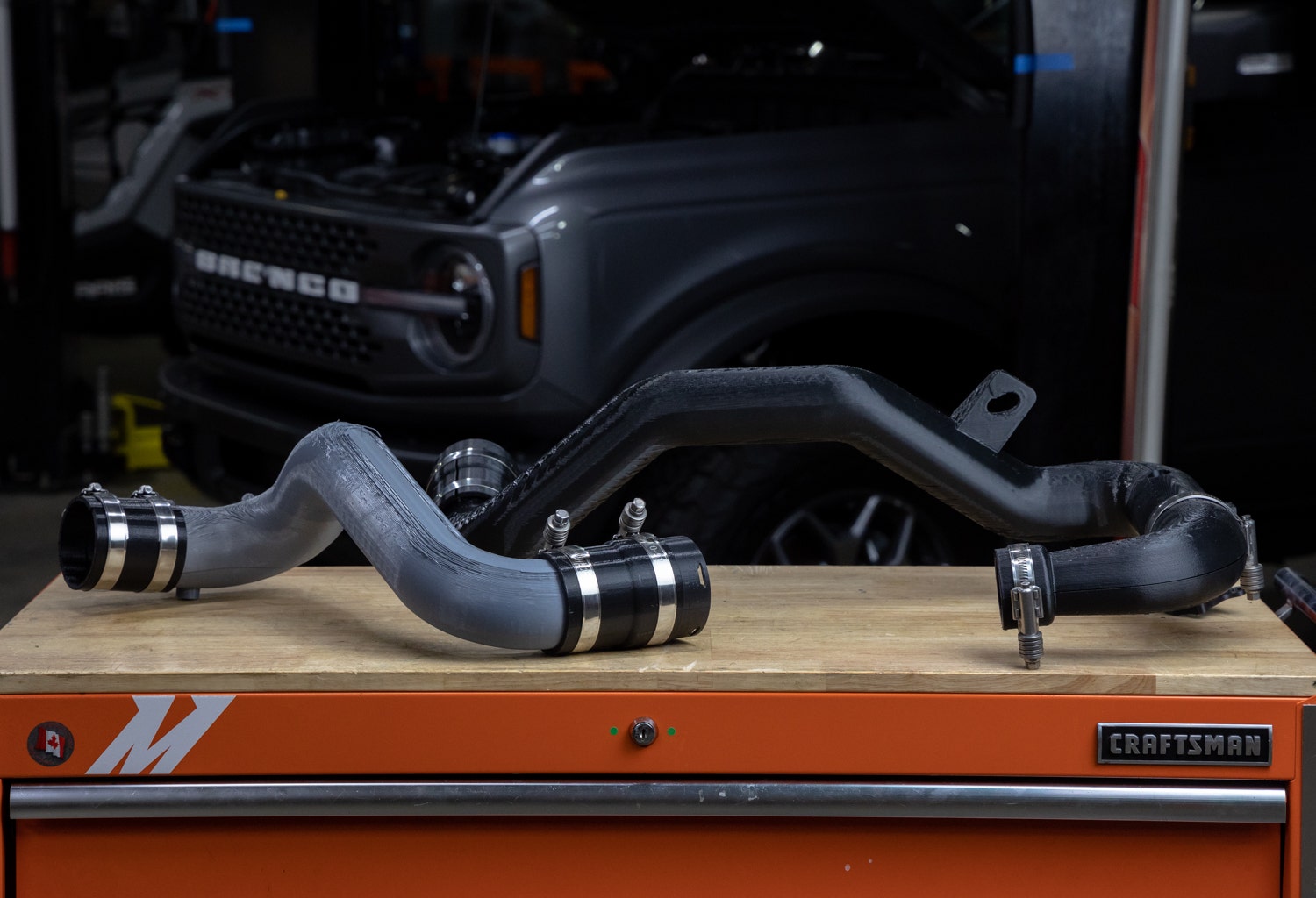 Pipeline - 2021+ Ford Bronco Performance Intercooler Pipe Kit R&D, Part 2 - Prototyping
Strengthening any system is never quite complete without at least a dry run. Careful planning and consideration could all come crashing down if these concepts can't quite hack it in the real world. Preliminary tests and prototypes are essential to this process to ensure all plans fit properly into place, which is exactly what we're aiming to test.
The restrictive OEM pipes immediately dash any plans for big boost, but things could be even worse if our expansion plans don't properly fit in the already tight engine bay. While our sophisticated modeling software does provide a precise digital workshop, nothing quite beats physically installing the design on the vehicle. So, to triple-check our work, we created a pair of 3D printed prototype pipes to confirm fitment before starting production of the real thing.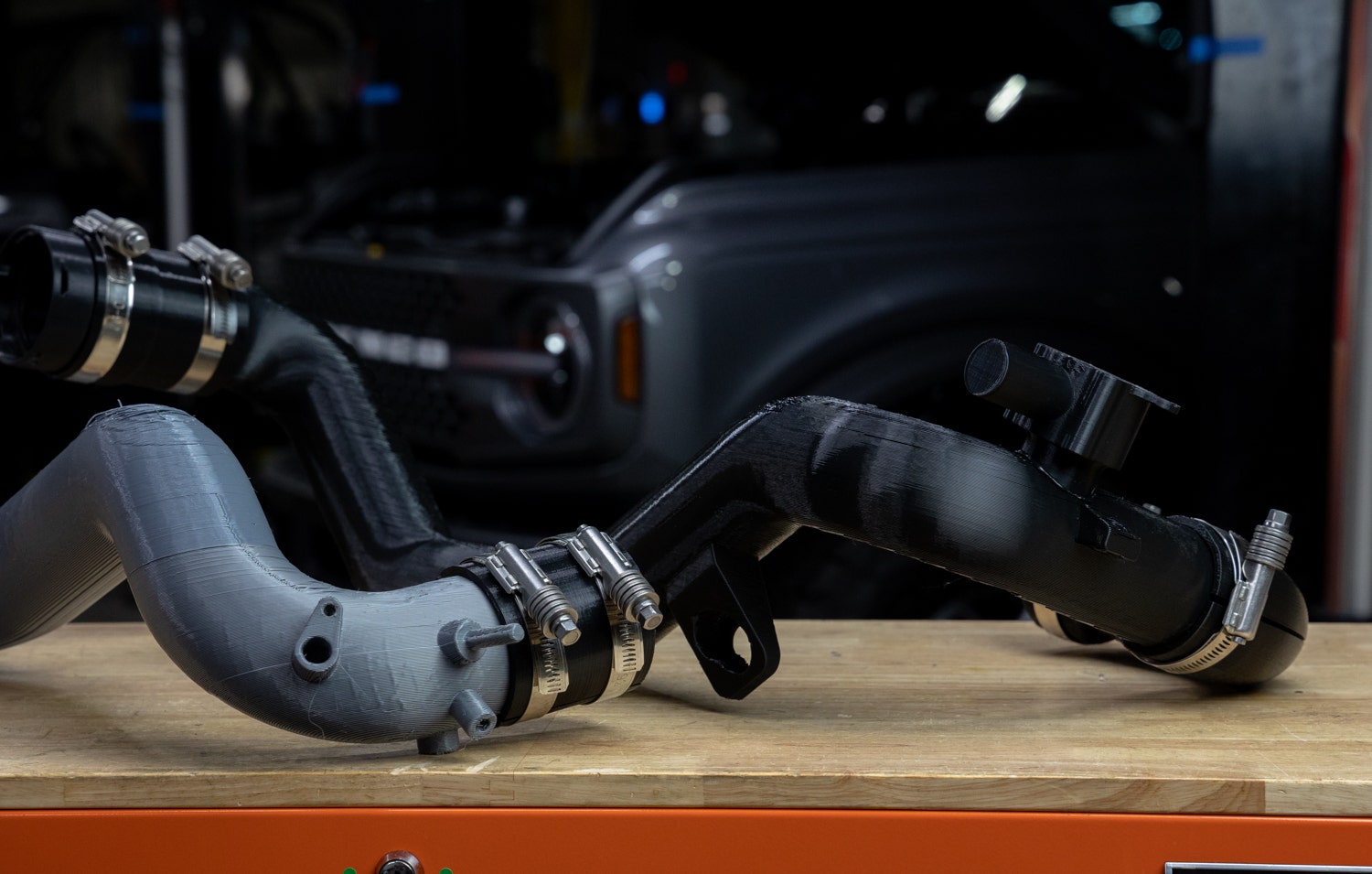 With the printing complete, our engineer, Dan, was eager to get these installed on our 2.3L Bronco to check the fitment. Given our creation of the Bronco Intercooler Cinematic Universe, we also needed to ensure that our new piping design would fit within all three storylines. To solidify their supporting roles with the OEM intercooler, along with our performance stock location, and high-mount designs, we also printed prototypes of our planned couplers and adaptors.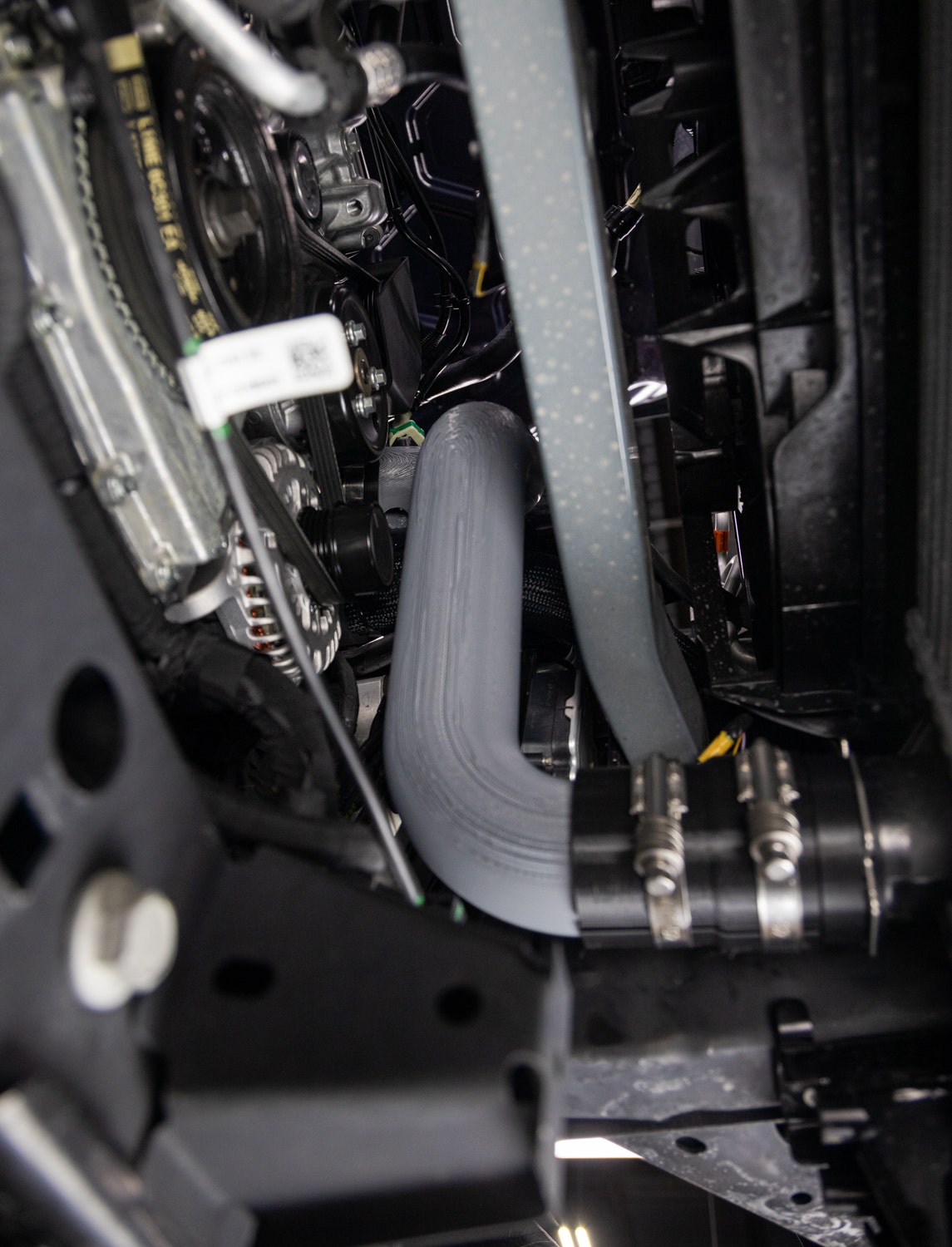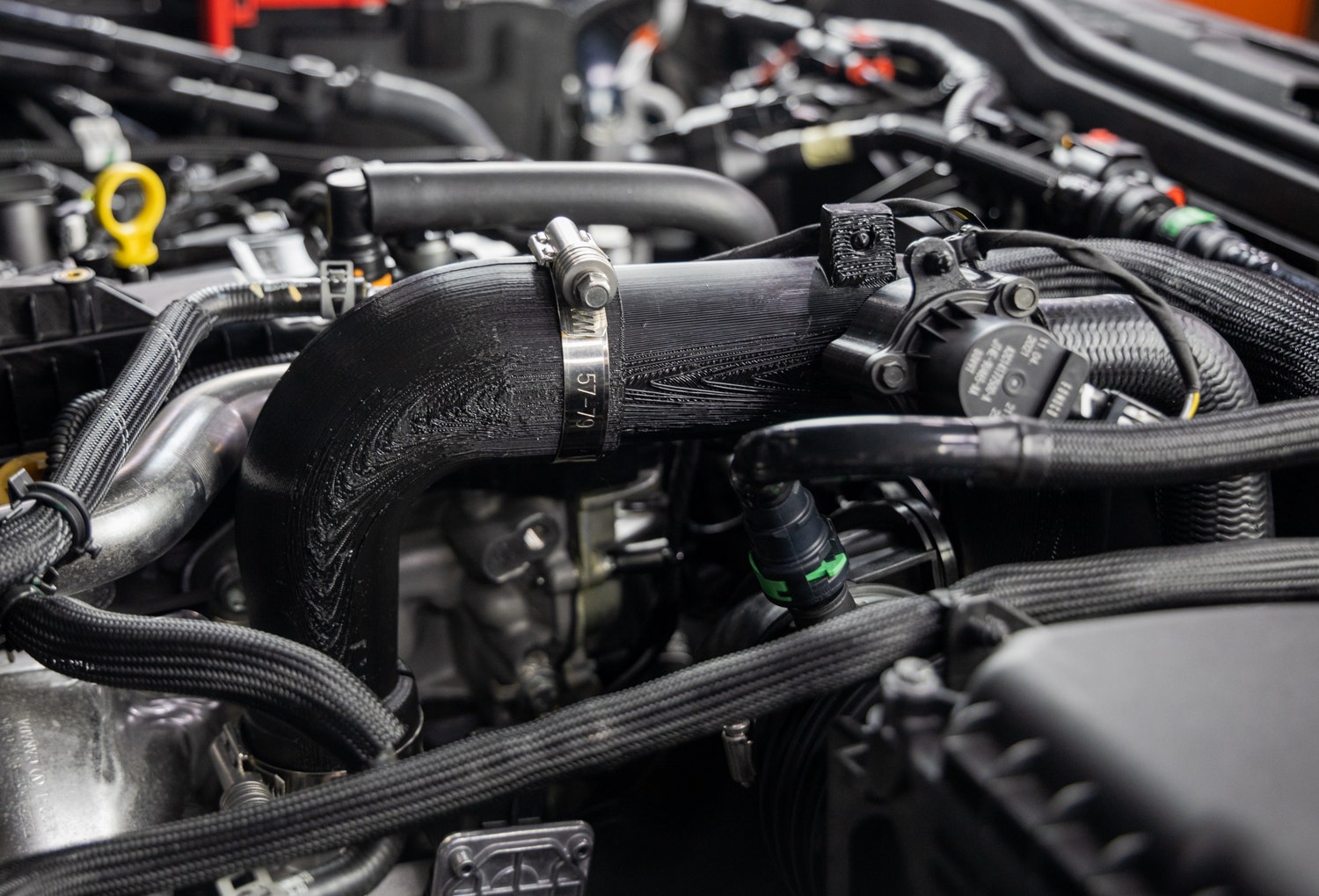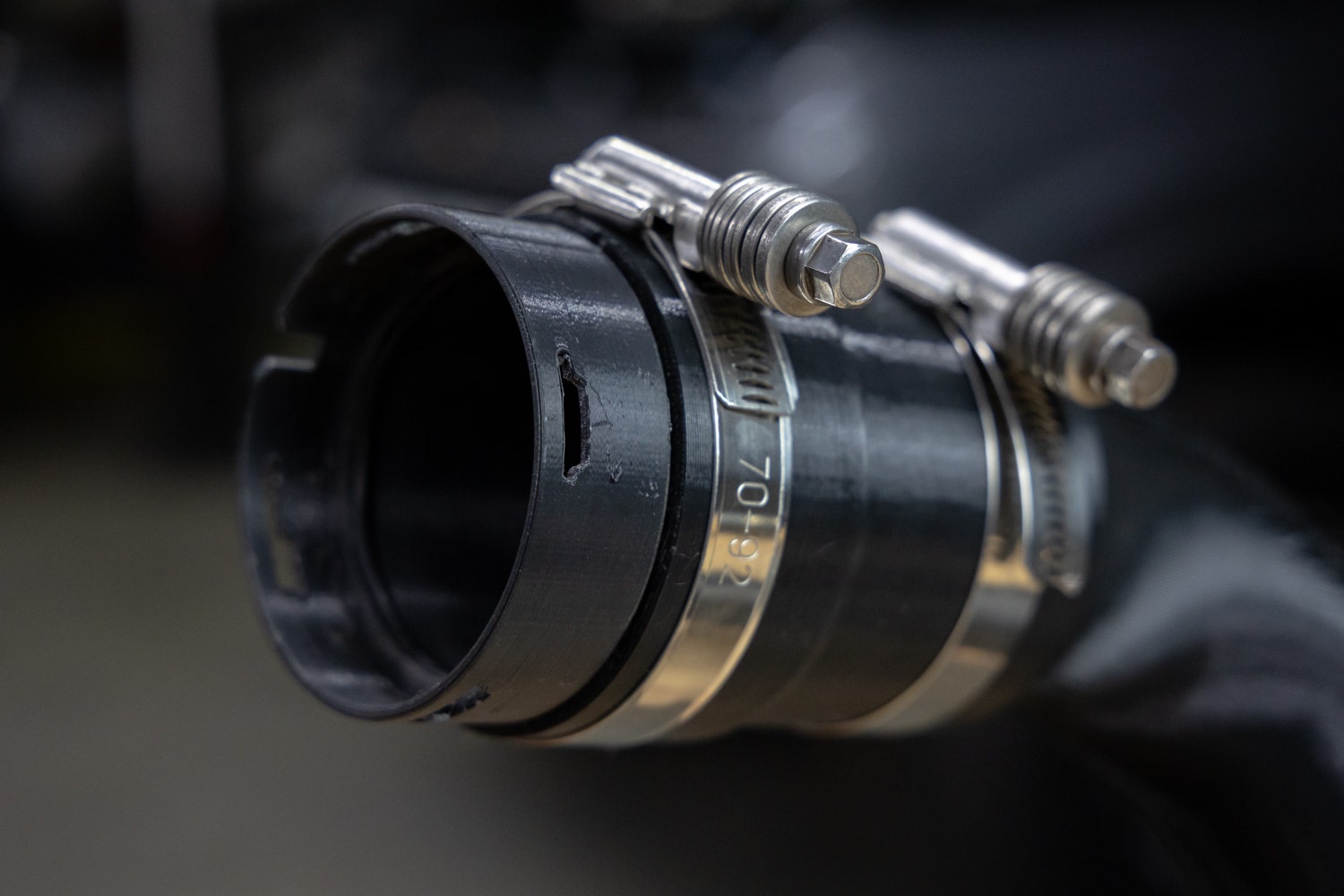 The dry run is almost as important as the final product. Proving the concept helps streamline the rest of the production process since we're making our updates and revisions to more mailable and quickly created plastic bits. With Dan satisfied with the fitment of our prototypes, it was time to start working on the final production units. Make sure you stay tuned for the first look at the finalized design.
Thanks for Reading!
-Nick