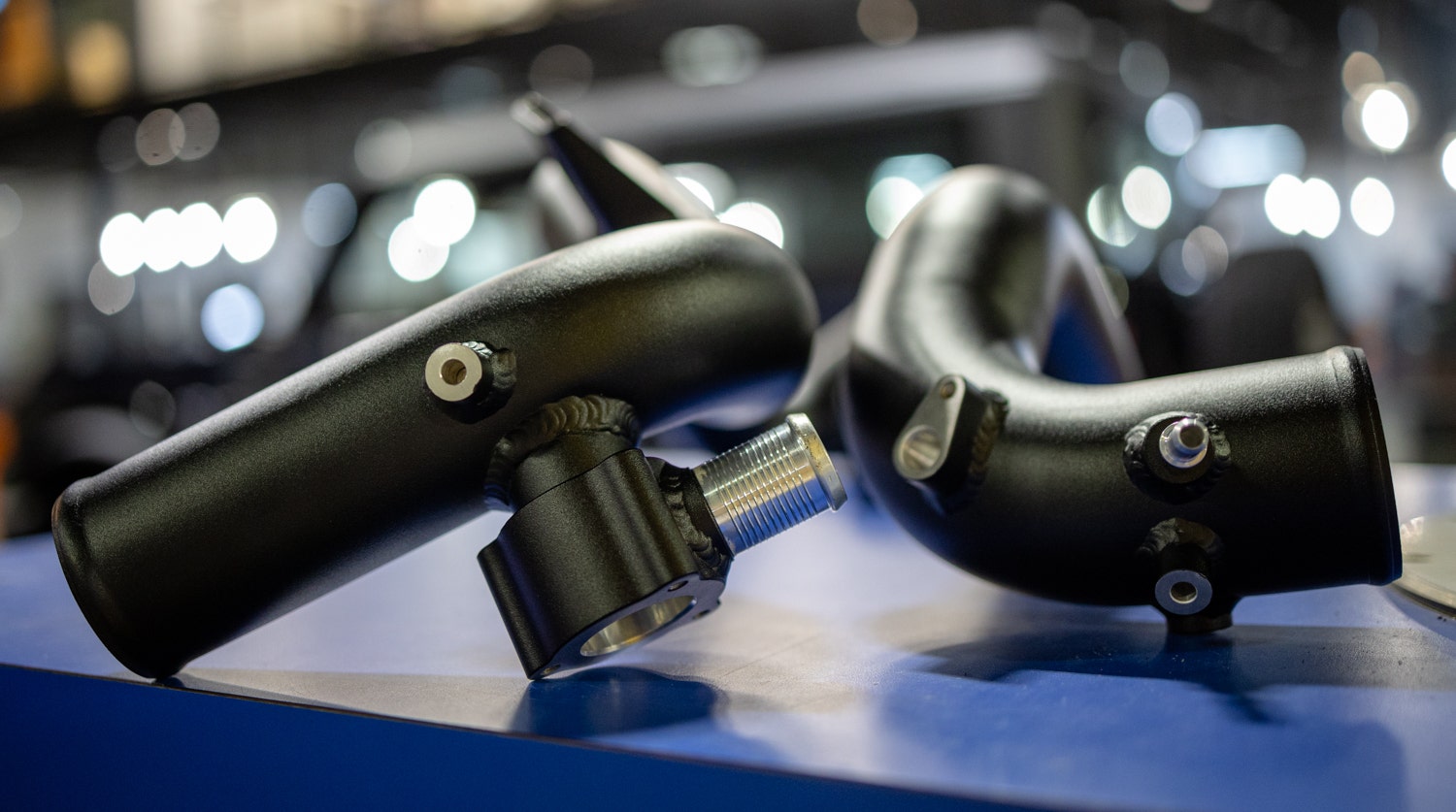 Pipeline – 2021+ Ford Bronco 2.3L Performance Intercooler Pipe Kit R&D, Part 4 – Performance Testing
Posted:
February 09, 2023
Updating infrastructure is all about preparing for the future. We, as a society, are constantly expanding highways, power grids, and server rooms to prepare for increased bandwidth usage. The story is the same under the hood of any turbocharged vehicle since most enthusiasts are plotting to turn up the boost. The construction of our charged air corridor might have only started back in the spring, but we're finally ready to open this new high-pressure highway.
Additional volume is essential for tuning turbocharged applications. With the impending wave of oncoming boost, we needed to ensure that the piping system would be equipped to handle everything a performance tune could throw at them. In our last post we covered our inner diameter size increases upwards of 110% over the stock piping, and now we wanted to see how that equates in terms of performance.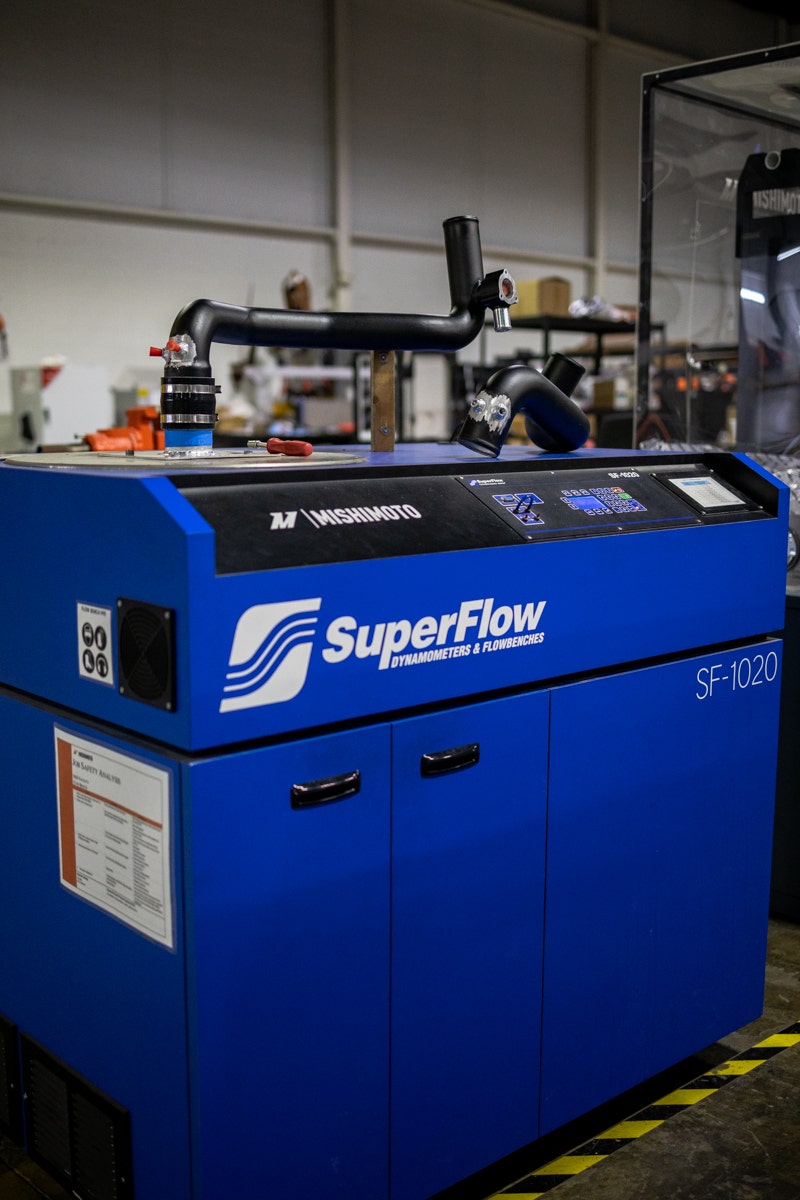 This big blue box houses an array of air pumps and precise measuring tools that help us pinpoint the differences in flow performance between the stock and our final designs. Make sure you head to our tech post to learn about this vital tool. 
Our testing started on the flow bench. For this stage of the process, we tested each side of the piping system separately. This gives us a clear look at our improvements on each part of the system. Compared to the stock piping, we saw a 24.3% reduction in flow restriction on the hot side, with the cold side opening up by 61.7%.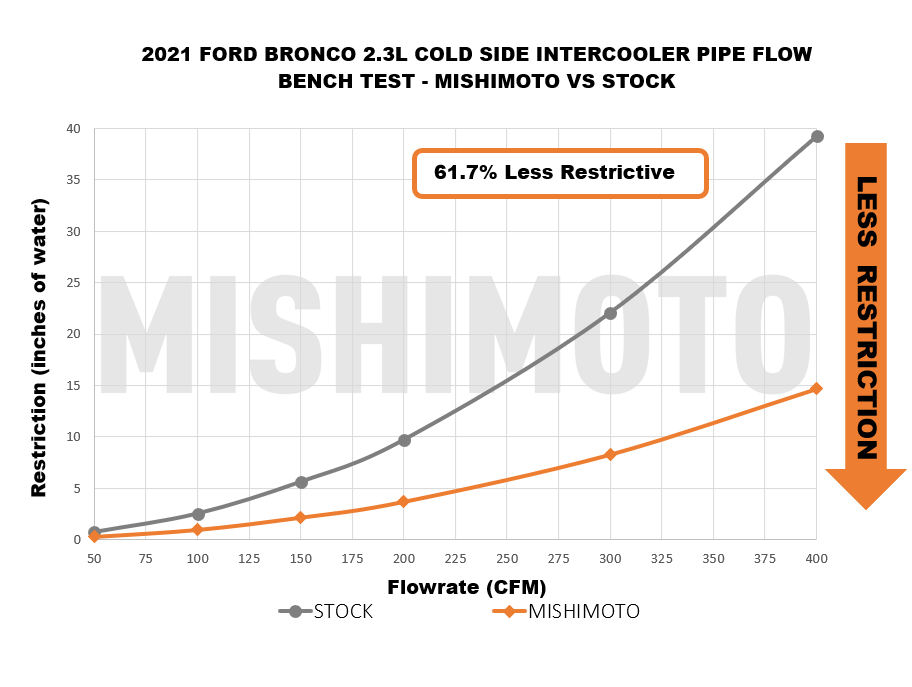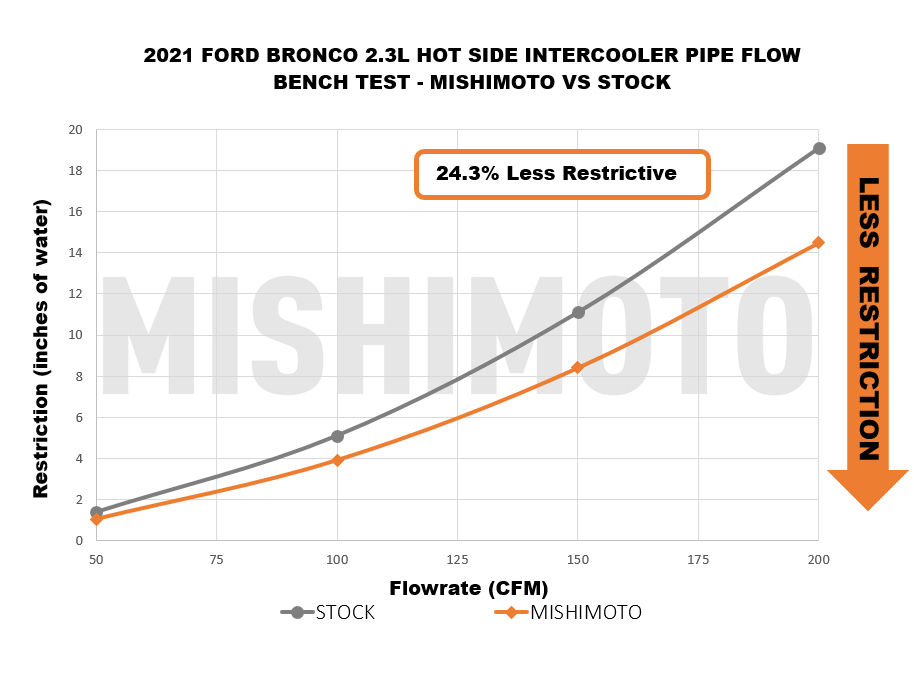 With the flow testing complete, we loaded our 2.3L base Bronco, aka Pedro, on the dyno to investigate any bolt-on power. After running the whole gambit of testing on our stock-tuned 2.3L, including our complete intercooling kit, we noted the power numbers remained constant throughout. Likely this is due to the stock MAP-based tuning compensating fueling for the sudden influx of airflow through the system. The added volume and flow are the perfect addition to your 2.3L in preparation for a performance tune and are ideal for optimizing your performance with a tune installed.
Even though the increased bandwidth isn't immediately waiting at the gates for our Bronco, it's on the way for those looking to squeeze every bit of power from their 2.3L. Updating the intercooling infrastructure is vital to elevating your 4-cylinder Bronco, and we have the right supplies to fortify your charged air pipeline. Grab yours today: