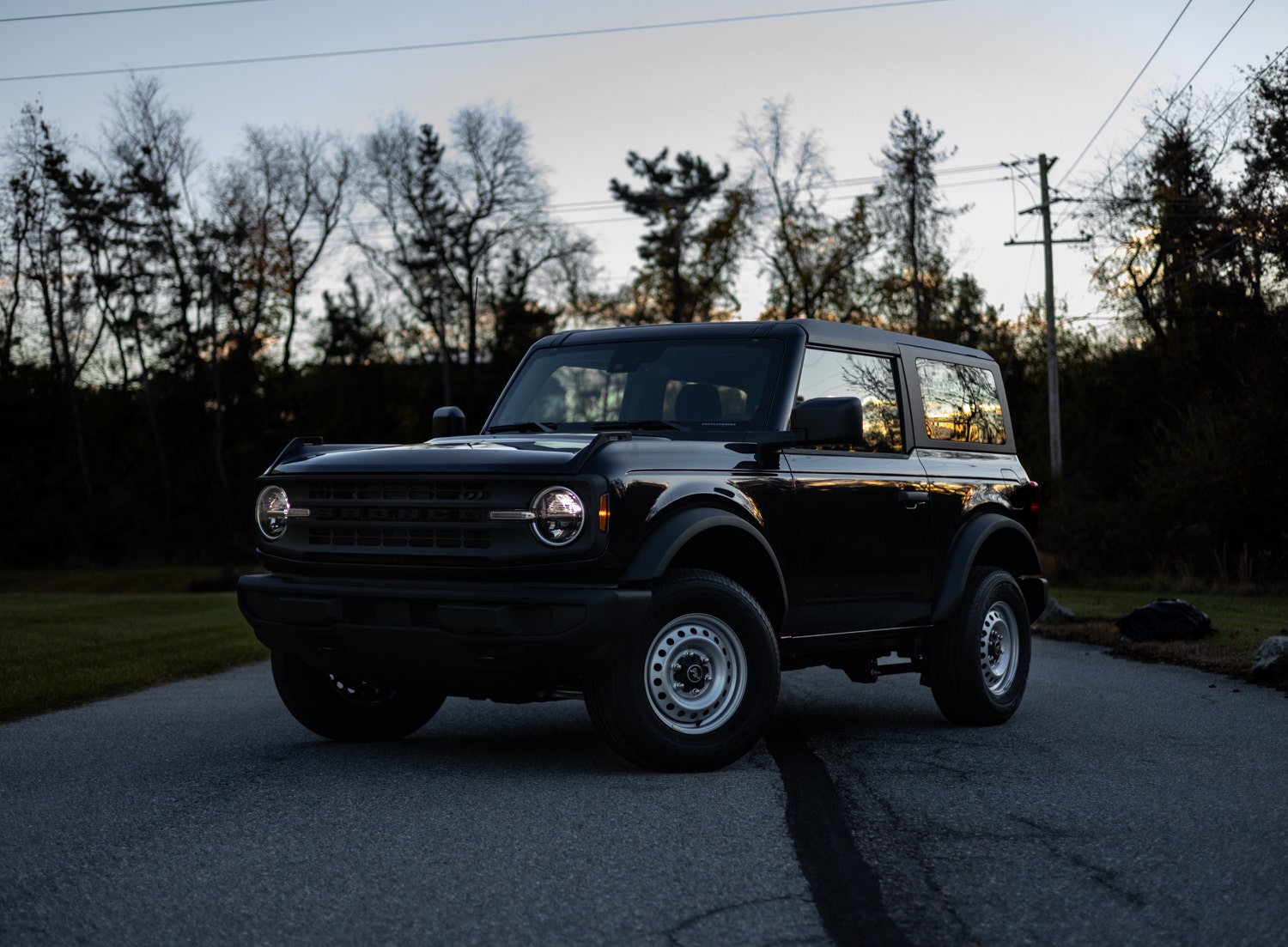 Pipeline - 2021+ Ford Bronco 2.3L Performance Intercooler Piping R&D, Part 1 - Stock Review and Design Plans
Preparation and reinforcement are essential when any system is about to experience a sudden increase in volume. Whether it's the website holding the info for the resurrected legendary off-roading lineup, the production line bolting these trucks together for the mountains of orders, or the piping system in the 2.3L that just had a performance tune installed, solidifying these systems is crucial to a smooth and optimized operation. Like with any forced induction engine, the four-cylinder Broncos' intercooling system holds the key to a significant portion of that power potential you're after. However, the stock piping still needs some work before cranking up the boost.
There are plenty of reasons to need some extra grunt from your 2.3L EcoBoost, with the stock pipes standing in the way of the enormous potential this engine packs. Luckily our engineer, Dan, is already on the case to unlock the 2.3L's performance, but first, we need to look at what needs to be improved from Ford's design.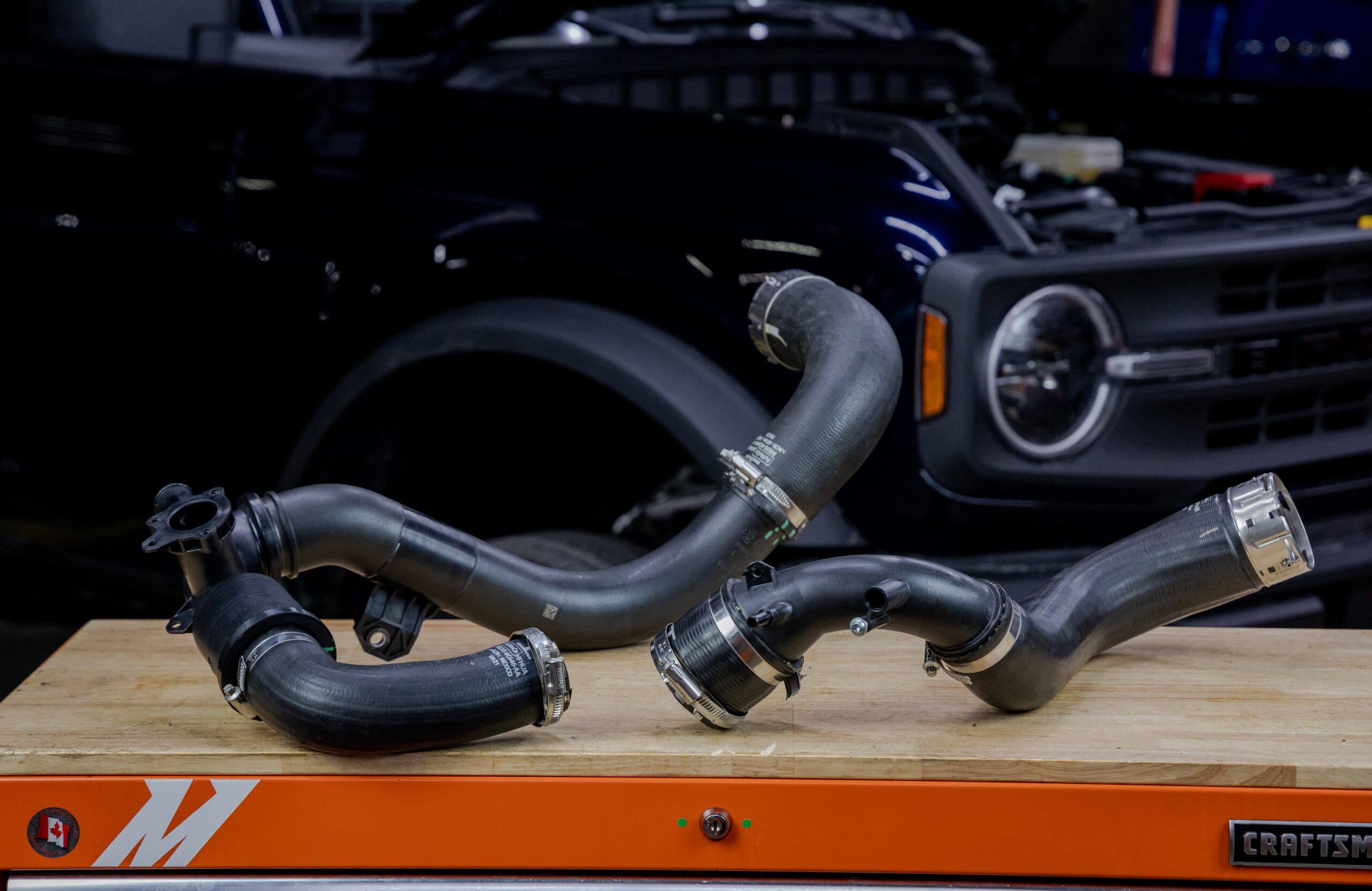 We'll dig into the pipe construction, for starters. These trucks might have been designed with treacherous trails in mind, but they still needed to be approachable by adventurers and daily commuters alike since, in some cases, these might even be the same person. So, the Ford engineers needed to balance durability, efficiency, and performance with cost-effectiveness. In short, these pipes need to be tough while not increasing the cost of production, which landed them with a combination of injection-molded plastic and rubber.
These materials aren't necessarily a bad choice. They are cost-effective to mass produce, which is ideal for Ford, and will provide adequate durability and performance for the regular daily driver. Still, they can become a liability to the system over time, especially for those Broncos running additional boost through the system. Rubber tends to dry out and crack over time, and not to mention that we've seen plastic charge pipes burst on high-end vehicles before additional boost was even introduced.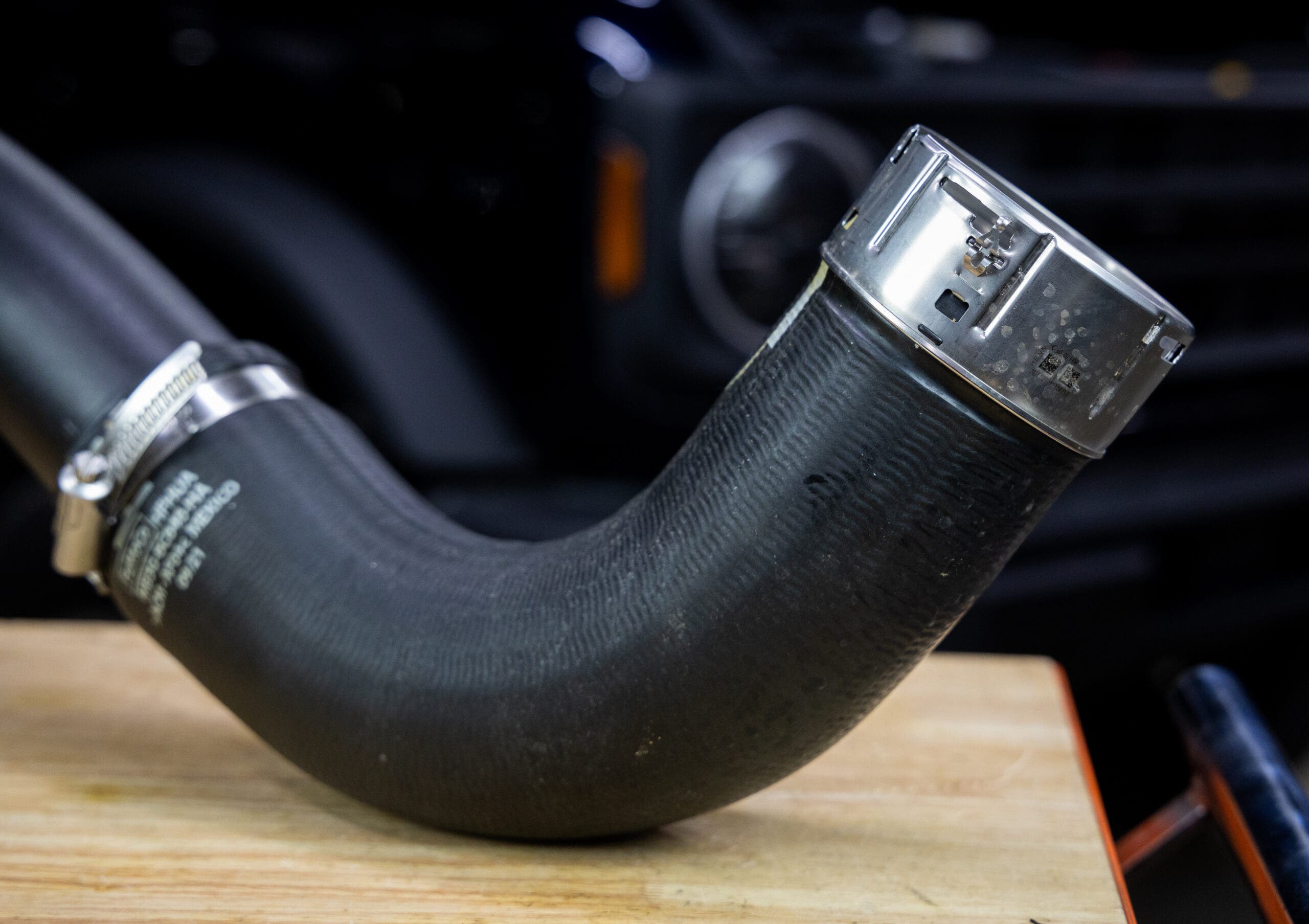 Our engineer, Dan, is already on the case of improving these pipes' durability by planning to utilize a combination of mandrel-bent aluminum and silicone couplers. This tag-team will be much more resilient against the constant heat cycles under the hood of the 2.3L powered Bronco, not to mention the harsh elements of the great outdoors.
Durability isn't the only thing we're after with our piping overhaul. Improving the intercooler piping is ideal for solidifying your platform for performance tuning. On both sides of the intercooler, this piping system is riddled with sharp bends, sizing changes, and restrictive choke points that would be a detriment to the performance mapping.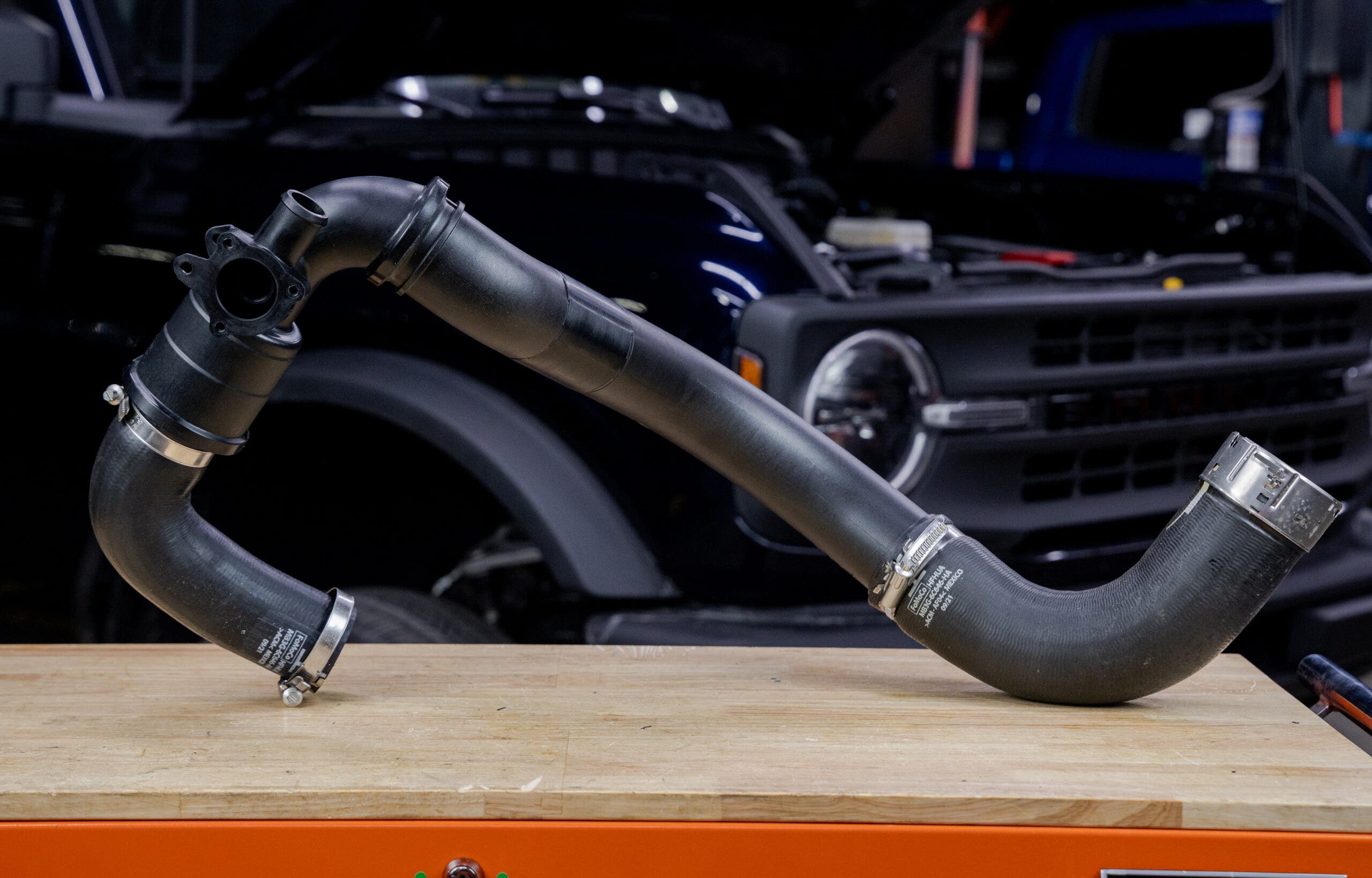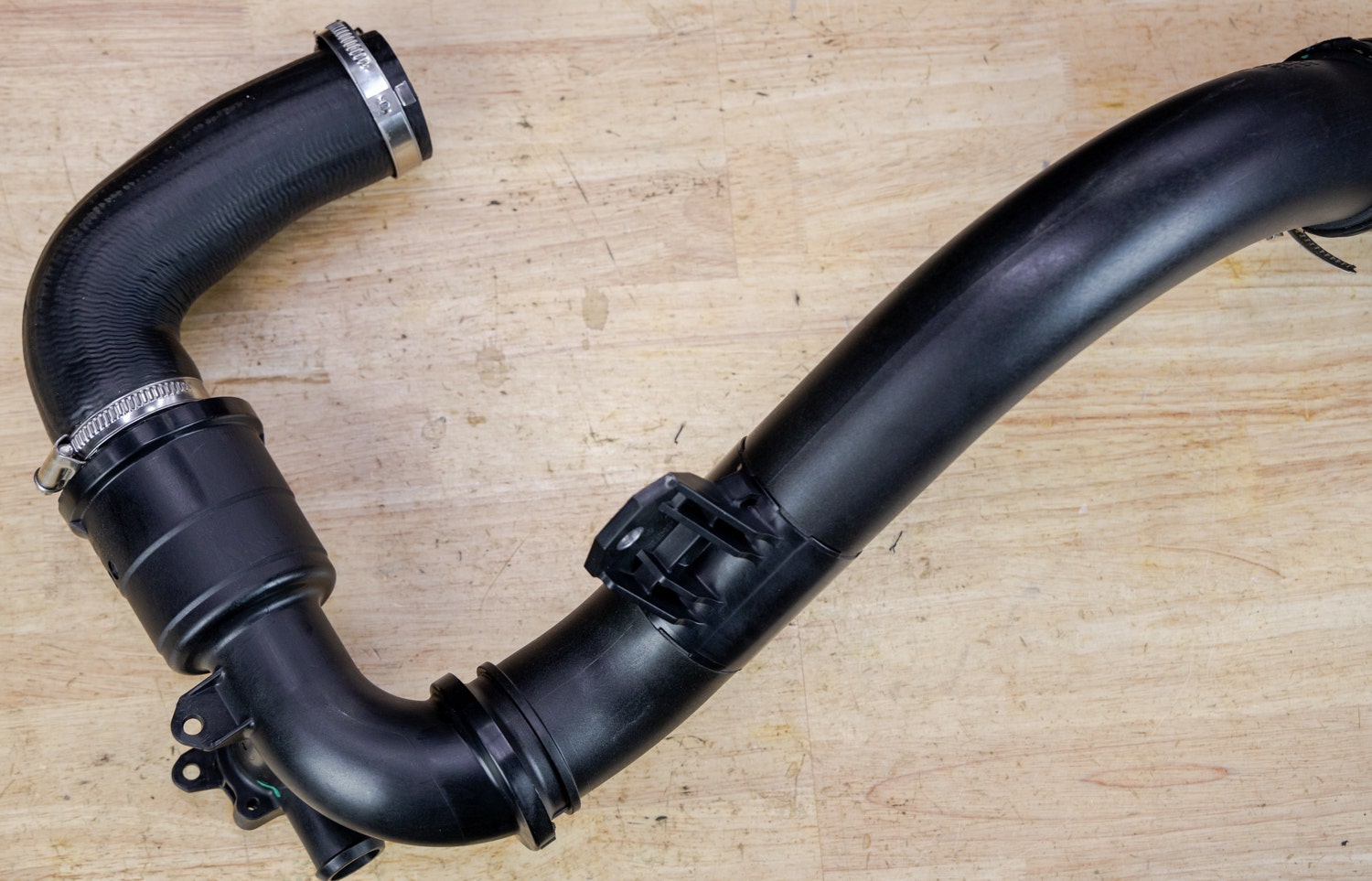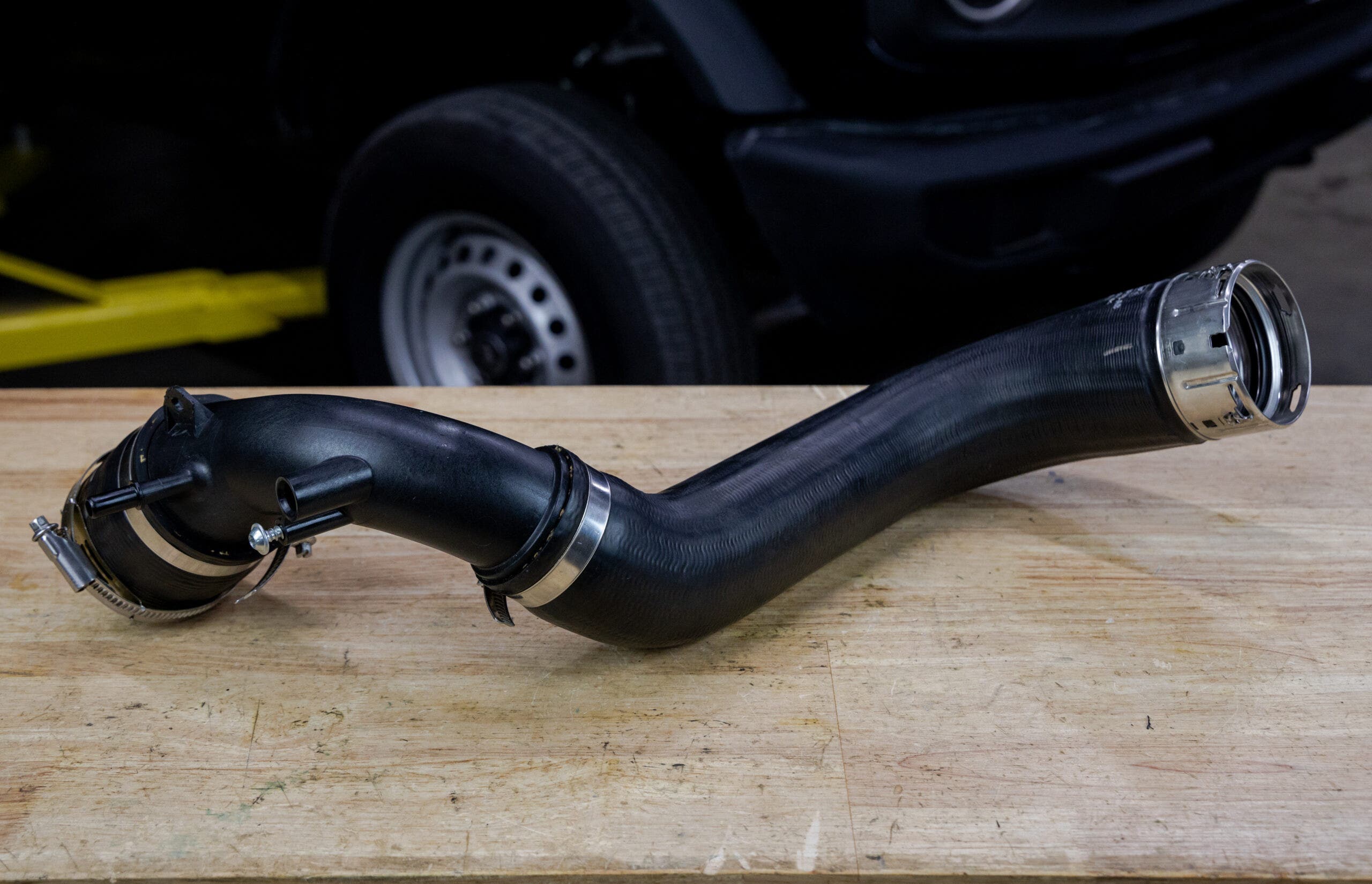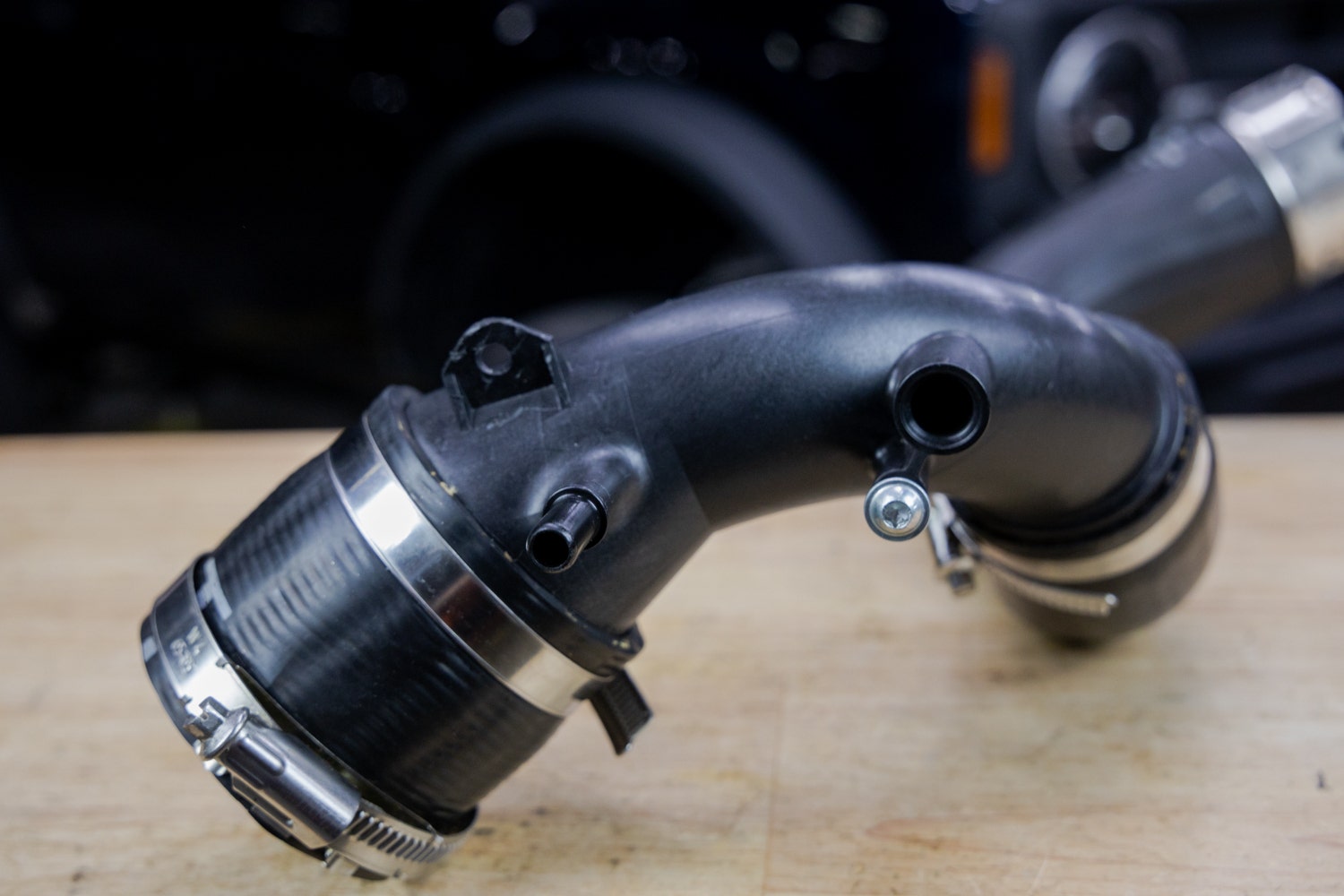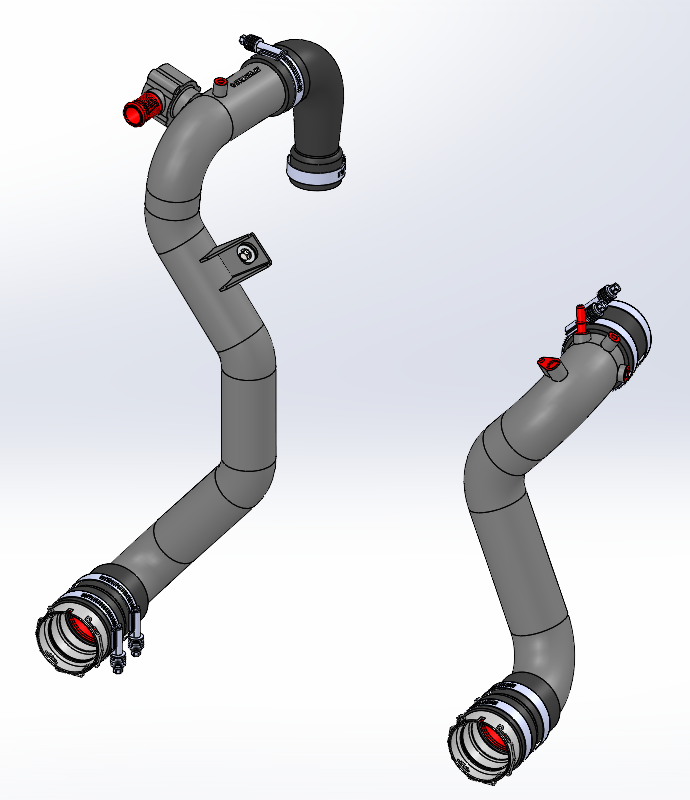 When it comes to airflow, consistency is key. To keep things flowing evenly through the 2.3L powered Bronco, Dan worked up a new design that's ideal for EcoBoosts with more demanding turbos. As previously mentioned, these pipes are transitioning to be primarily mandrel-bent aluminum piping for added longevity and a smoother flow through the system. Not only will we be increasing the size, but these pipes will also maintain a consistent inner diameter which is better suited for those looking to squeeze more power from your 2.3L EcoBoost.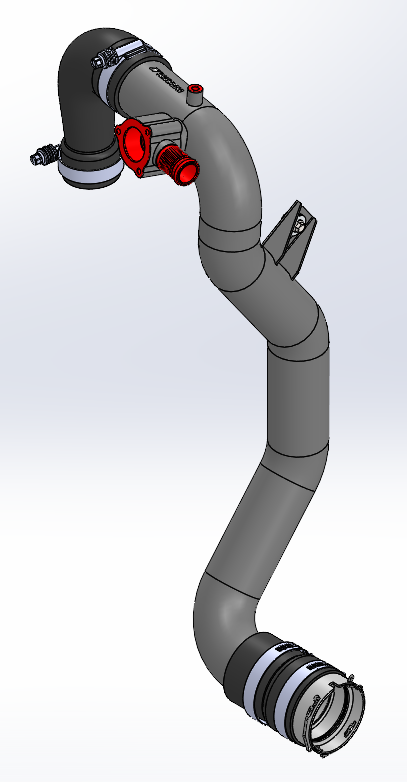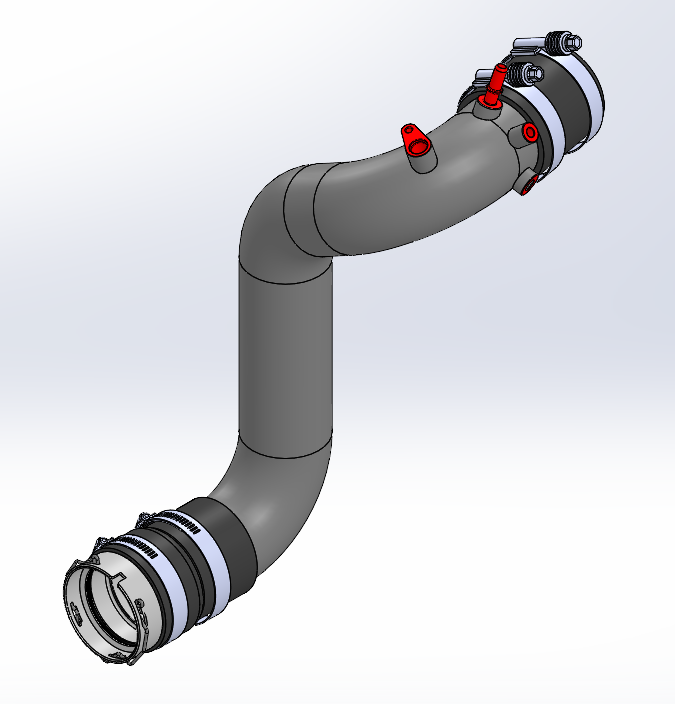 When it comes to coupling these pipes into the system, we're opting to utilize our heavy-duty silicone to bridge the gap. Our multi-layered designs give these couplers are much more resistance to the heat of the engine bay, along with any harsh elements that you'll encounter along the way. We're also keeping your intercooler options open and adaptable with this new piping kit too. From the factory, Ford opted for quick disconnect fittings on their intercooler inlet and outlet, something we're ditching in both our stock location and high-mounted intercooler designs. So, to keep your intercooler options open, we've devised three different couplers that fit with each inlet and outlet fitting and location.
No matter the need for more speed in your 2.3L Bronco, the intercooling system, and specifically the piping, are already due for an update. So make sure that you stay tuned for the first look at our prototype kit soon! In the meantime, are you planning to tune your Bronco? Let us know in the comments below.
Thanks for Reading!
-Nick