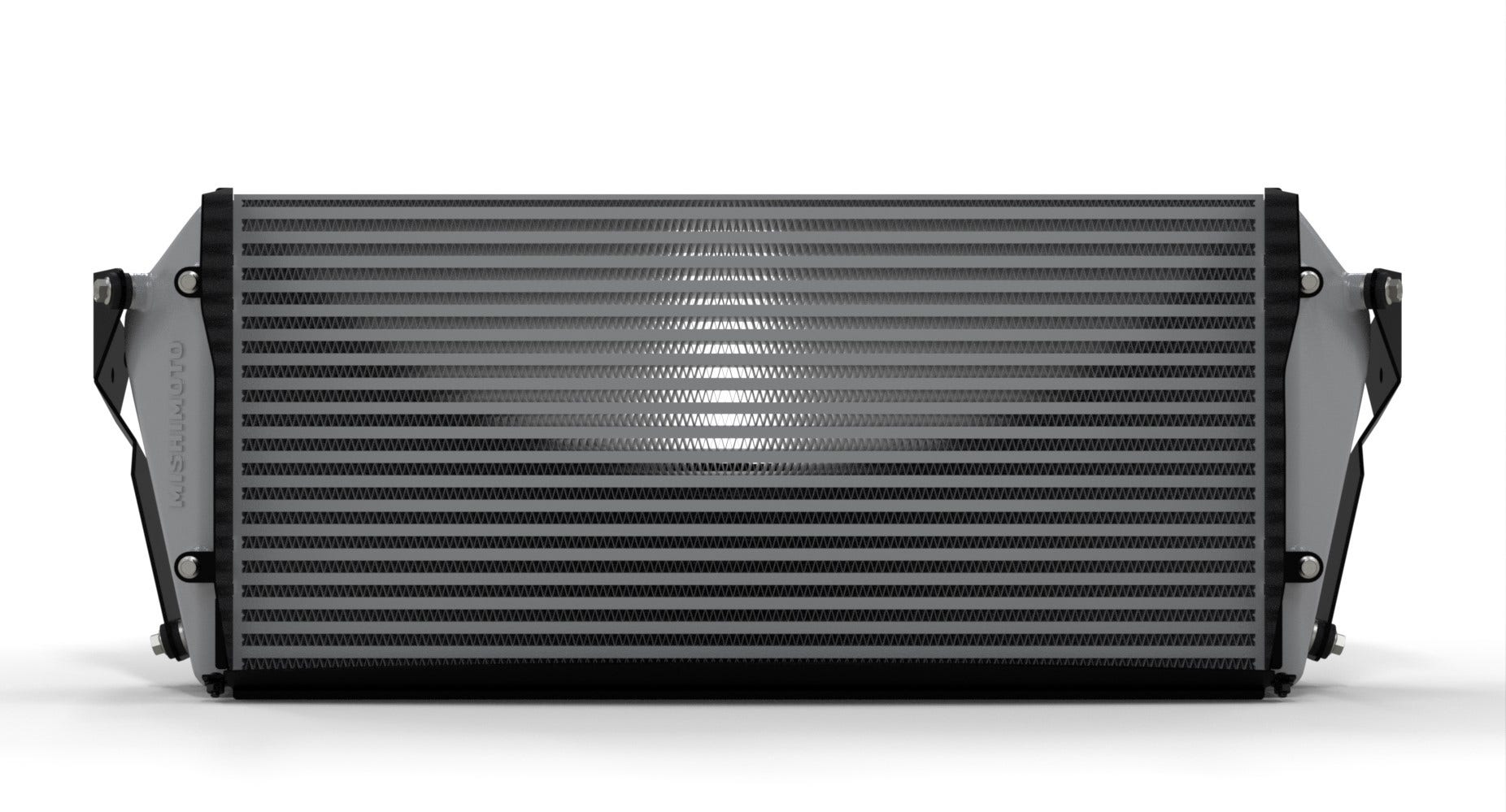 A Cooler Cummins - Intercooler R&D, Part 4: Final Prototype
Posted:
November 18, 2016
We are back with a much-needed update on our 13+ Dodge Cummins intercooler. For most of our projects, we work with a donor vehicle to conduct fitment and performance testing. Unfortunately, this also means being patient when donor vehicles are not available for us to use. The good news is that we will not have to be patient for much longer, because testing is on our schedule! Once we complete testing in the coming weeks, we will be sure to share the results with you. In the meantime we can take a quick look at our finalized prototypes for testing!
In our last post about the Cummins intercooler, we created a foam prototype with 3D-printed end tanks and cut a shroud on our waterjet. With our initial prototypes complete and fitment confirmed, we can move on to creating our final prototype for testing. That means handing the design over to our resident drafter and render wizard, Josh. He created some awesome renderings of what the final intercooler will look like, check them out!
Coming Up: Pre-Sale and Testing
It is almost time for what you all have been waiting for! We thank you for your patience and enthusiasm while we are developing this intercooler. Now that we are wrapping up the project, we will launch our pre-sale for those who have been following our progress. Stay tuned for testing results and more details on the pre-sale. Until then, let us know what you think of our intercooler design in the comments below!
Thanks for reading!
-Sara