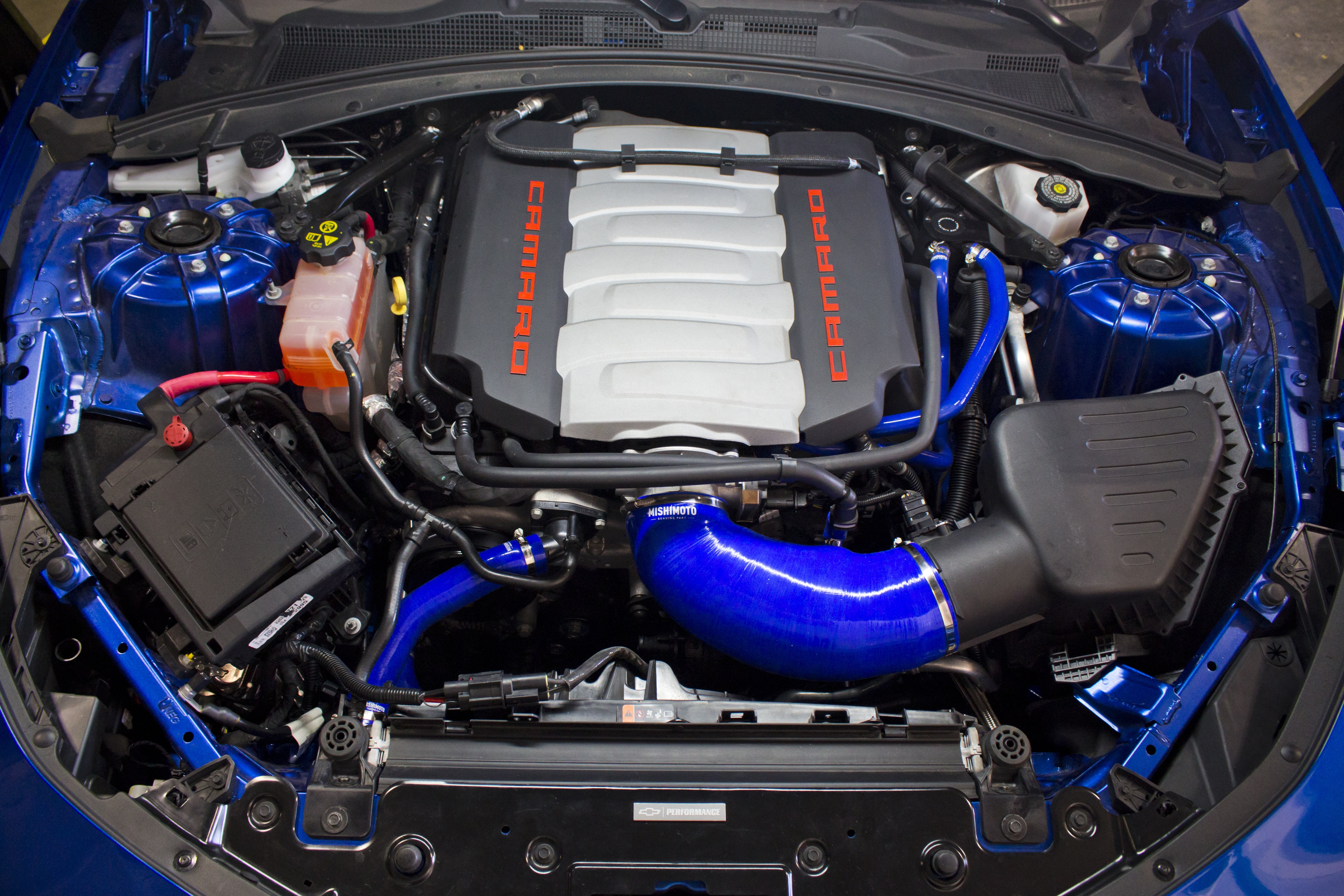 Removing the Rubber - Induction Hose R&D, Part 2: 3D Print
Posted:
November 14, 2016
Just the other week, we all went to sleep with an extra hour on our hands, and now we rise each morning only to find that the rest of the world has beaten us to the punch. Early-morning sun shines through blinds where only darkness fell at the same hour, merely a couple weeks ago. It's a bit of a shame that the day's light departs early in the evening, but there's something energizing and uplifting about waking up to sunlight.
Mornings like these pair well with a nice breakfast to begin the day. For this reason, it's probably a good call to keep the waffles in the kitchen, and rid them from under the hood of your 2016 Camaro SS. We're here to help with that - you've already seen our Camaro induction hose 3D models, so let's take a look at how we brought them to life.
3D Printing a Better Breakfast for your SS
The world is arguably witnessing an unprecedented age of technological innovation. We are living in a time when I can literally ask my phone if it knows what song I'm listening to, and it will respond by actually telling me: "Yes Gardiner, you're listening to You've Got a Friend by James Taylor". Thanks, Siri; I can always count on you.
Also, this section's title is not just a continuation of my little meme regarding the stock hose's likeness to a waffle. In the break room, we briefly had a device whose sole purpose was to 3D print pancakes of any shape directly onto the skillet. Have I told you that I love my job?
So, with all this tech, it makes sense that we also have the capability of printing out a plastic prototype of our Camaro induction hose for testing. I'm not just talking using this for test-fitting, either. We can use a 3D printed model to test actual performance on the dyno for induction-related parts like hoses and intakes. What a time to be alive! Check out a shot of our first model installed on our SS.
You'll notice that this model features a port to attach the "sound symposer tube", which pipes induction noise into the cabin. After receiving some helpful feedback from all of you on the forums, we've decided to eliminate the sound symposer tube connection on this hose, making for a cleaner, more authentic appearance. Here's the new model after that update.
Silicone Samples
Once we ironed out any necessary updates and adjustments through our iterative 3D printing prototyping process, we could move on to the real deal. After some extensive dyno testing, we were unable to achieve any power gains with just the induction hose. However, we believe that the stock air box is the bottleneck in this system. Our induction hose increases internal volume by 35% over stock, and It's possible that one might see more noticeable gains by pairing this Camaro induction hose with a drop-in filter.
This induction hose is perfect for those of you who want to retain the stock air box while still improving appearance and long-run durability. Also, the sound-symposer delete makes the engine bay look less cluttered, and removes a feature that many people fault for being inauthentic.
Check out some photos of the production-ready samples.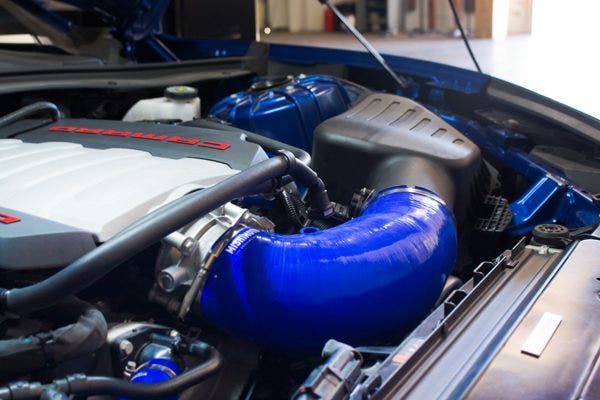 Now what?
Thanks for following along in this R&D process! For those of you who have been with us from the get-go, you've seen our gripes about the appearance of the stock hose, you got a chance to check out our 3D models. Now that we've brought the models to life with 3D printed versions and silicone samples, we have finally got the final product nailed down, which means it's time for a pre-sale!
As our way of thanking you for your suggestions and participation, we are offering a nicely discounted price that will be around during the pre-sale only. If you have any further questions, find us on the forums or drop a comment on this post!
Thanks again,
-Gardiner