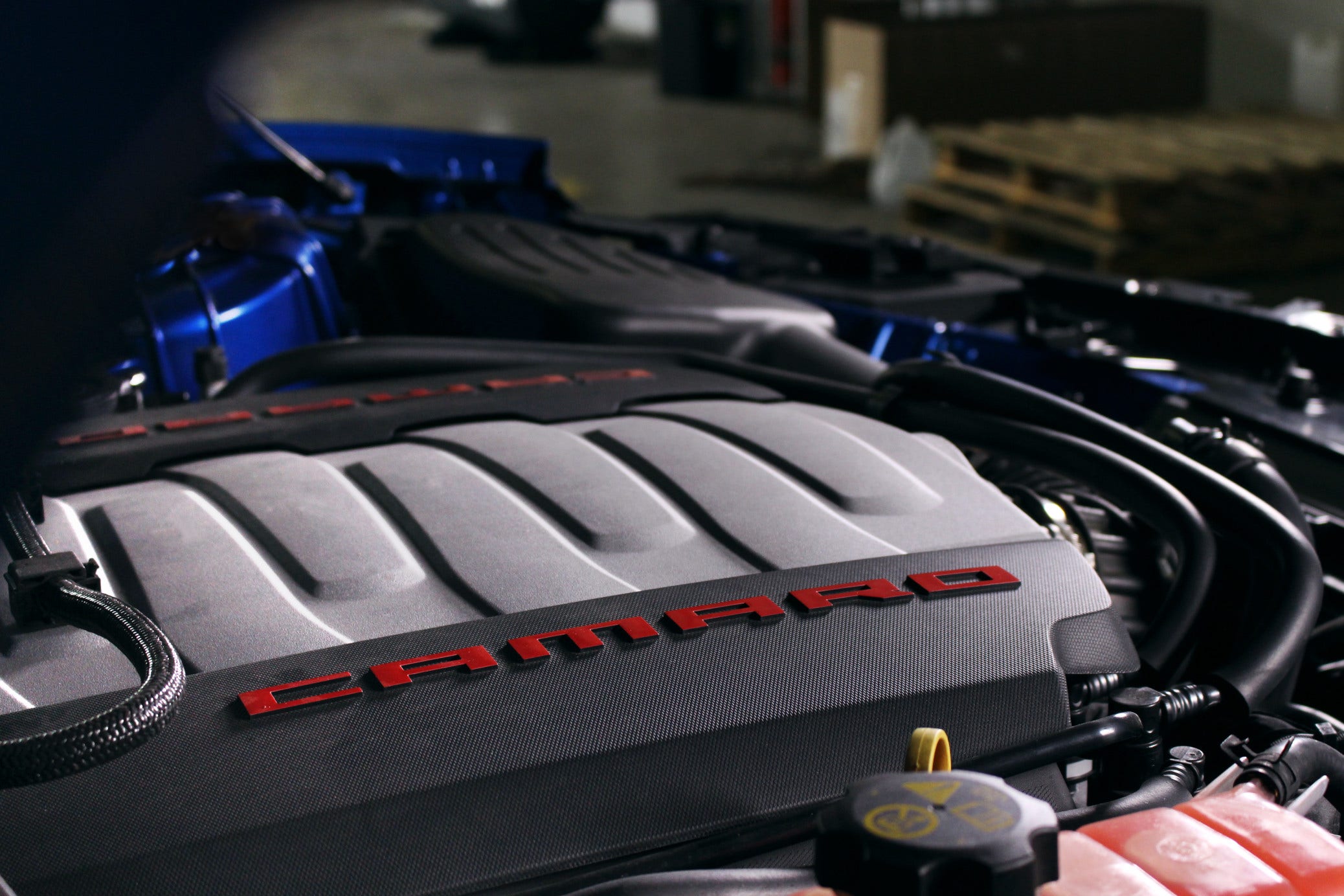 Removing the Rubber - Silicone Induction Hose R&D, Part 1: Stock Review and 3D Models
Setting the Scene"
The early summer sun hangs low and cool against the rolling American meadows, lazily beginning to cast its gaze over another serene, newborn morning. Delicate but unwavering, it brings the landscape to life, painting the valley in amber shades so warm they can practically be felt. The depth and flowing continuity in these endless fields, draped in their clementine pallet, remains mostly unbroken but for a neat, dark ribbon of tarmac, slicing back and forth as if laid down by the hawk gliding soundlessly above.
Like an incoming storm, an imposing, thunderous tone bellows distantly above the hills, cutting through the picturesque still-life and growing louder as it echoes, following the zig-zagging vein of asphalt, ever-aggressively surging forward and inhaling the scene's serenity only to expel it rearward in an affront to all things understated. Contrasting though it may seem, the proprietor of this sound is just as quintessentially American as the gentle landscape through which it unashamedly perpetuates its eight-cylinder bravado.
This, ladies and gentleman, is the sound of a 2016 Chevrolet Camaro SS on the way to Cars and Coffee on a beautiful July Saturday.
But ay, there's the rub"
Anyone familiar with this car is surely acquainted with its iconic sound and the slick aesthetic of its retro-futuristic styling. This car gives off an aggressive, muscular aura, but nothing is without flaws. Take a look at this, for example - the 2016 Camaro induction hose:
When you pop your hood at Cars and Coffee, do you want people to drool enviously over your LT1 and your other 2016 Camaro parts, or do you want them to look at your induction hose, get hungry, and head off to the nearest Waffle House?
Perhaps, they might instead head to the mall for a pair of treaded L.L. Bean Duck Boots, unless, of course, they brought a marker to the show and are already too invested in their game of tic-tac-toe to leave. The likenesses continue, but we are here to put an end to them: Mishimoto is developing a 2016+ Camaro SS silicone induction hose to bring some style to your Camaro's engine bay with some new 2016 Camaro parts.
Flaws from the Factory
The 2016 Camaro induction hose serves as a thoroughfare for intake air from the filter assembly to the throttle body on the manifold.
The stock piece, in addition to having a face only a mother could love, also has some other issues. Due to its rubber construction, it will likely be a fail point down the road once these cars have seen some serious miles. While that may not be a direct concern right now, we know many of you are in this for the long haul.
Additionally, the factory Camaro induction hose features textured surfaces that save GM some coin on tooling and materials, but certainly aren't conducive to smooth internal airflow. Some people opt to replace this entire assembly with a 2016 Camaro intake, but we know that others like the OEM appearance of the airbox and would rather not remove it.
The 2016 Camaro induction hose also features a sound symposer that pipes engine noise into the cabin (as if you need one to hear this thing roar!).
Extreme Hose Makeover: Mishimoto Edition
Check out some 3D models of the Mishimoto induction hose. Notice that, while the stock hose incorporates a bung for the sound symposer tube, we will be deleting that system for a more cohesive, tidy look. If you want to add some authentic volume to your LT1, there are always other ways of doing that with some of our other  2016 Camaro parts.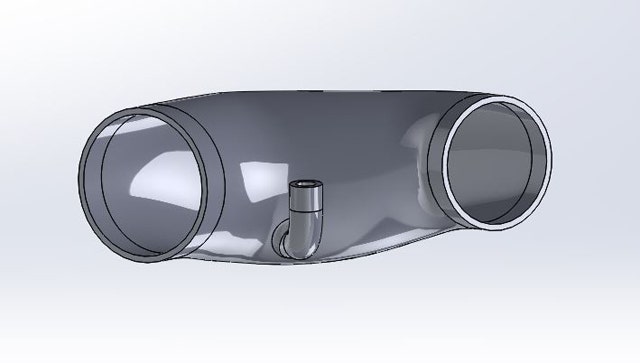 The stock system features a tube for the CCV system. We will be retaining that attachment. To learn more about that system and how it can be improved, check out our Camaro SS Oil Catch Can R&D blog.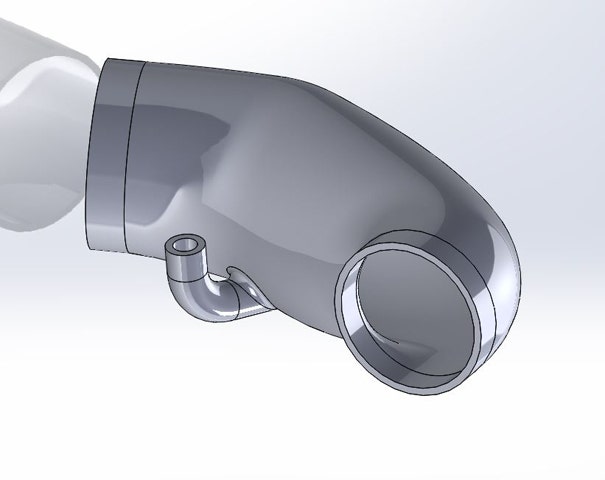 Coming Soon
Next up, we'll be doing some 3D printing and getting ready for a test fit. Stay tuned for that, as well as some dyno testing.
Thanks for reading,
-Gardiner