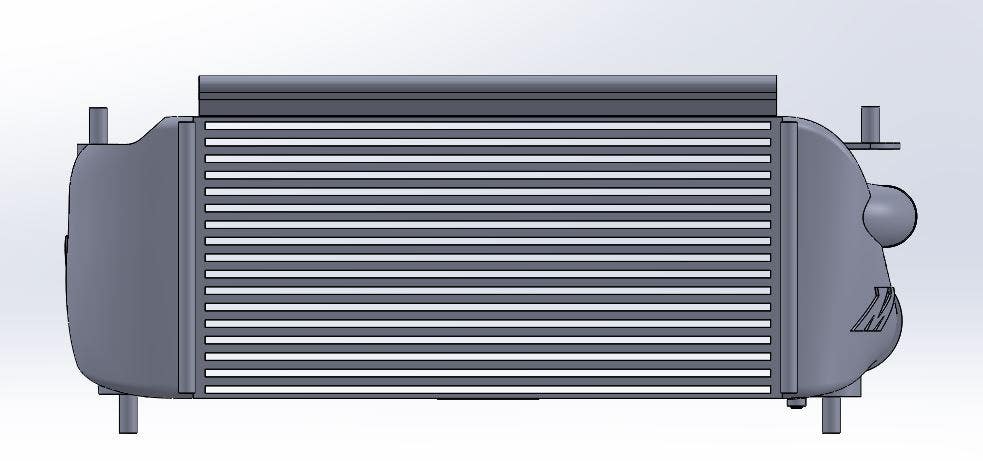 Even F-150'n Cooler - Intercooler R&D, Part 2: 3D Models
Howdy folks, and welcome to the second installment of Mishimoto's Engineering Blog on the development of our upcoming 2015+ F-150 EcoBoost intercooler. In our first post, we examined the factory intercooler on this truck and took a look at some of its unique features, but since then, we have made a ton of headway on developing our improved version. To learn more about how the system functions, check out that first F-150 EcoBoost intercooler post.
When we first began on this project, we were choosing between a couple of possible design philosophies that Jason, the project engineer, had conceived.  Each had its benefits and drawbacks, but rather than trying to read minds, we decided to reach out to all of you to find out what you wanted for the ideal F-150 EcoBoost intercooler.
You may recall that this truck uses a series of active electronically controlled shutters to modify the aerodynamic profile of the vehicle's front end in order to help with gas mileage. The shutters sit not only in front of the F-150 EcoBoost intercooler's mounting location, but also in front of the radiator and main grille. As a refresher, this is how the shutters function:
Making the Right Call
We conducted a poll on some popular forums wherein we detailed both options and asked for your opinions. As a recap, the first option was to simply reuse the location behind the bumper where the factory F-150 EcoBoost intercooler resides. The second, more complex (and expensive) option was to design our intercooler to sit behind the primary grille. This design would necessitate not only additional piping, but also the deletion of both active shutter systems. The only benefit of this setup would be to leave the front bumper location open to allow for winch mounts or other Ford F-150 performance parts that might inhibit airflow to the factory location. You all contributed your thoughts and opinions, and we listened!
Making the Models
The overwhelming majority of you wanted to keep things as factory as possible, so that's the direction in which we are proceeding.  Jason has moved forward with the design, and has come up with something that really maximizes the limitations of the space and also looks pretty bad-ass while doing it (if we may say so ourselves).
Check out these views of the models.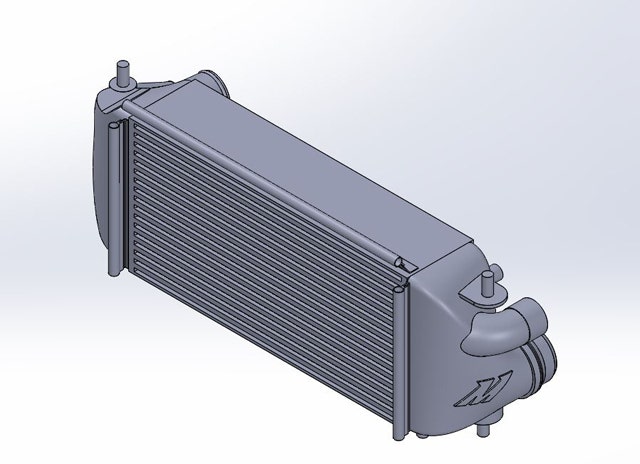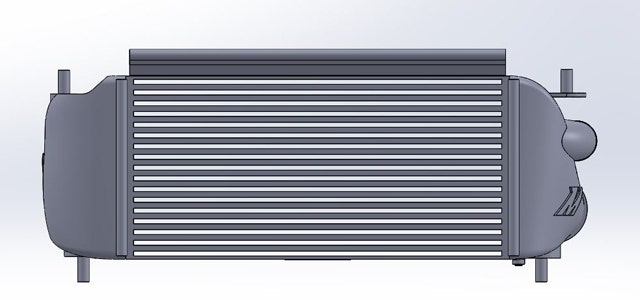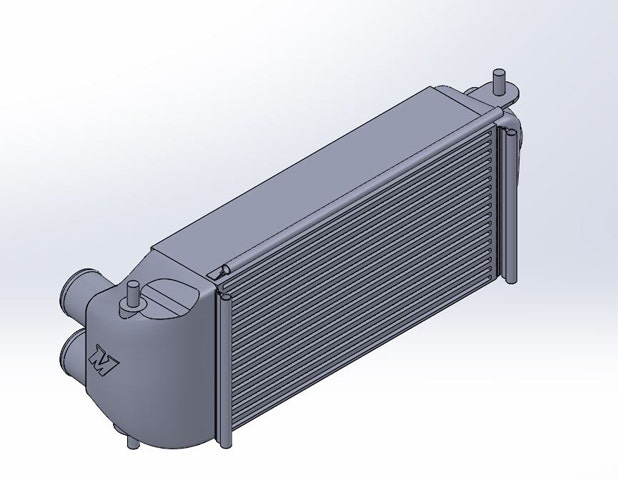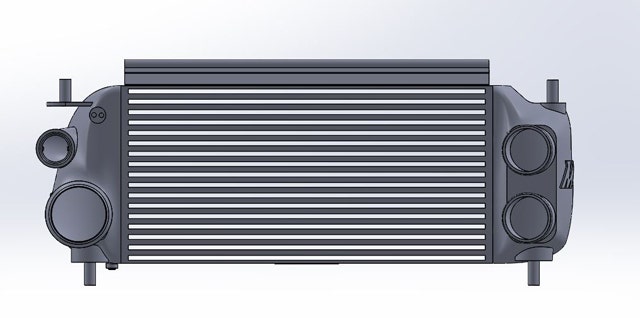 Making the Next Move
Jason has already sent the design to the 3D printer, so I should have an update for you shortly. Next time, I will detail the test fitment of the 3D printed prototype and show you how this thing will look sitting in your trucks.
Thanks for reading!
-Gardiner