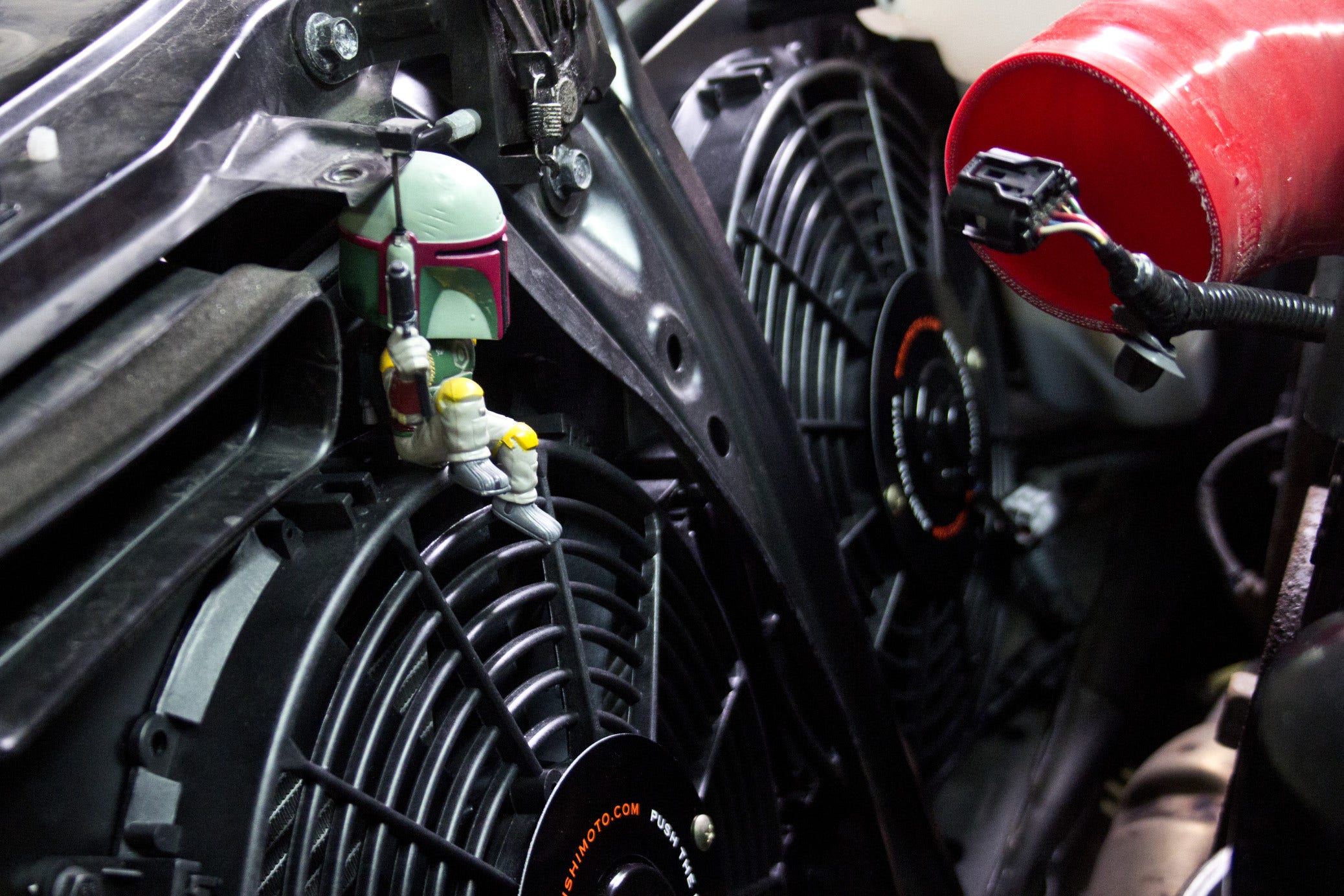 The Fan Shroud Strikes Back - Fan Shroud Pre-Sale, Part 2: Installed Shots
Interested in Purchasing our BRZ/FR-S Fan Shroud Kit in Black? Our discounted Pre-Sale is already underway!
Greetings, padawans. I'm here again with a sequel to our first post on the black BRZ fan shroud. This will be a quick one, I promise, but I wanted to update you all with the latest on this cool looking piece.
Share with you, I must, some photos of the Mishimoto BRZ fan shroud in black. Jason the Engineer, a proud Toyobaru owner himself, was nice enough to loan us his vehicle so that we could install this shroud and bring his car to the better side of the force.  Once we got the tractor beam warmed up, we pulled the car into our R&D center to enshroud it in the color of the Sith.
Non-nerd English translation: We installed our new anodized black BRZ fan shroud on a BRZ, and I've got pictures.
Some Photos"
Cut the Star Wars crap; I'm a Trekkie.
Ok, ok. Now that you've seen what a black shroud can do to the aesthetic of your Toyobaru, I must remind you that"
"The discounted pre-sale is in full swing! Order your black BRZ/FR-S/GT86 fan shroud today!
This is a great way to add some dark-side style to a car that is already one of the coolest in the galaxy.
May the force be with you,
- Gardiner