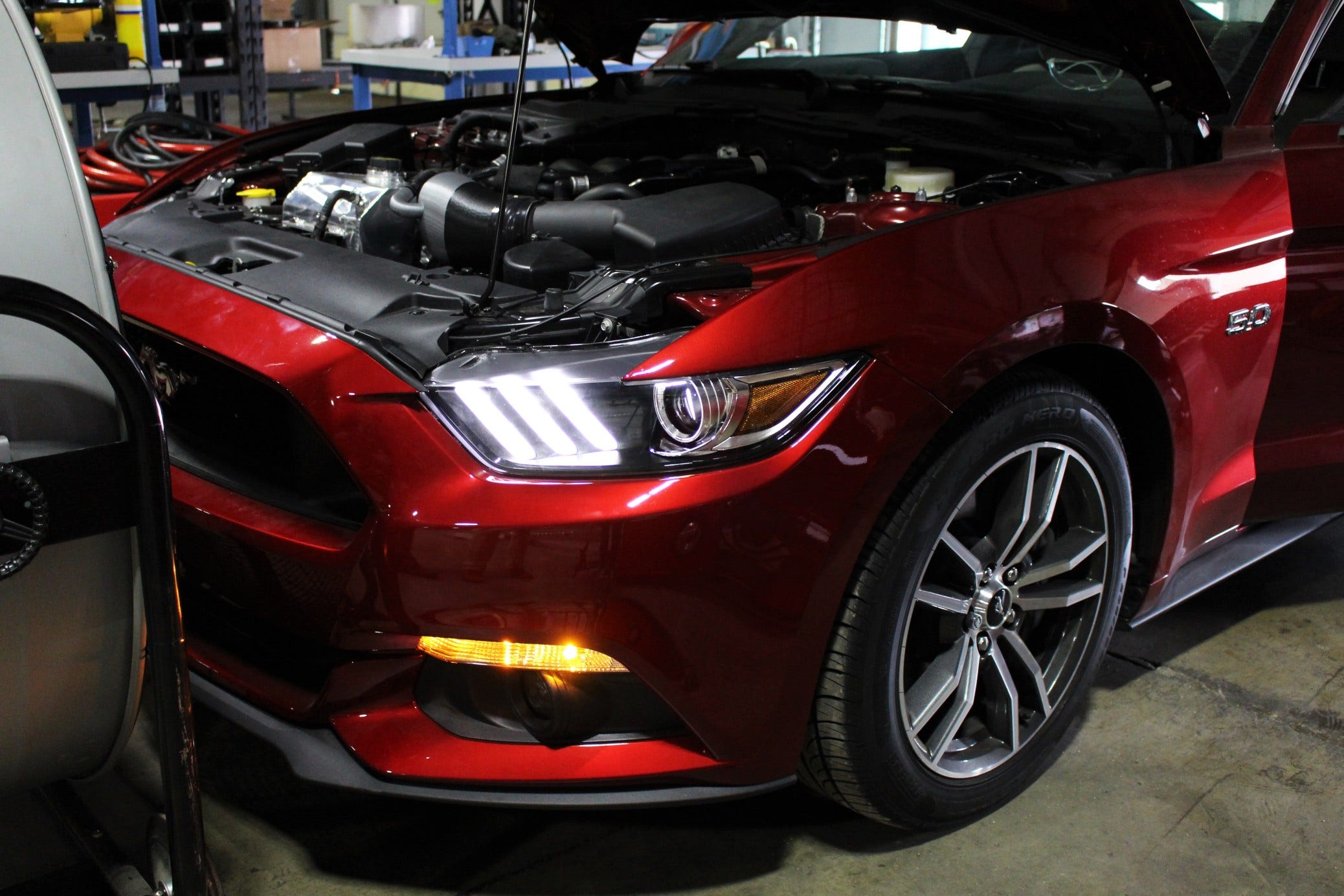 Upgrading Induction - Induction Hose R&D, Part 2: From Concept to Reality
We are now one step closer to completing this induction project! The bulk of our testing is just about finished and we have gotten some awesome results. One of our biggest objectives was to increase the internal volume over the stock intake. With more air surging through the hose, the potential for improved power output is increased as well.
In our previous post, we said we would include all four ports and attachments. However, we decided on a complete omission of the sound imposer port. You will see what that looks like later on in this post. The 3D printed part you see above does have the port, but it is blocked off, simulating how the final design will perform on the dyno. Speaking of which, let's look at our dyno runs!
The stock intake tube begins at 95mm from the top of the airbox, which then leads into the accordion section that necks down to 87.5mm. The throttle body section necks down slightly more to 86.5mm. Our induction hose tells a different story. The measurements were nearly the same, but the key difference is the internal diameter. The hose starts out the same size as stock on both ends, but it increases to 121mm at its center! This is definitely a contributing factor to the max gains of 15hp and 15 ft-lb of torque in the midrange to the top end.
We were definitely aiming for decent gains with this induction hose, but we were quite shocked when we saw just how much we'd get. Either way, although specific to a certain power band range, we got consistent runs with this output improvement, so this is going to be an excellent add to your S550. This will also bode quite well for the full intake kit we are making for this car!
But what does it look like now?
The Big Reveal
Our production samples finally arrived, and boy, do they look good! This induction hose will come in black, red, and blue, and since we have a beautiful Ruby Red S550, we threw our red hose on there. This induction hose has an awesome yet subtle aesthetic underneath the hood, which would make any owner proud to show off their engine bay. This hose is a direct fit into the 2015+ Mustang GT without any cutting or modification required. The five-ply silicone is reinforced with steel wire to prevent misshaping under vacuum, and the hose will stay durable enough to last as long as you have your GT.
What's pretty neat about this induction hose is how the key design element that produces the power is nearly hidden from sight. The underbody of the hose has that deep curve, fairly difficult to see at first glance, which contributes to its subtlety.
Let's check out some install shots!
What's Next?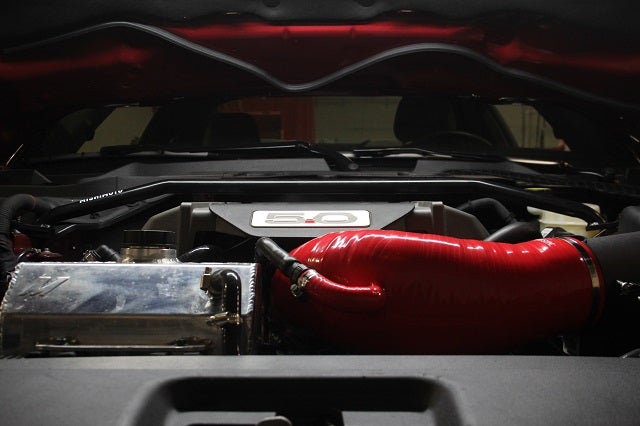 This induction hose is now closer to being released, and our pre-sale will start soon, so keep an eye on this thread. Let us know your thoughts below and, as always, thanks for reading!
-Diamaan