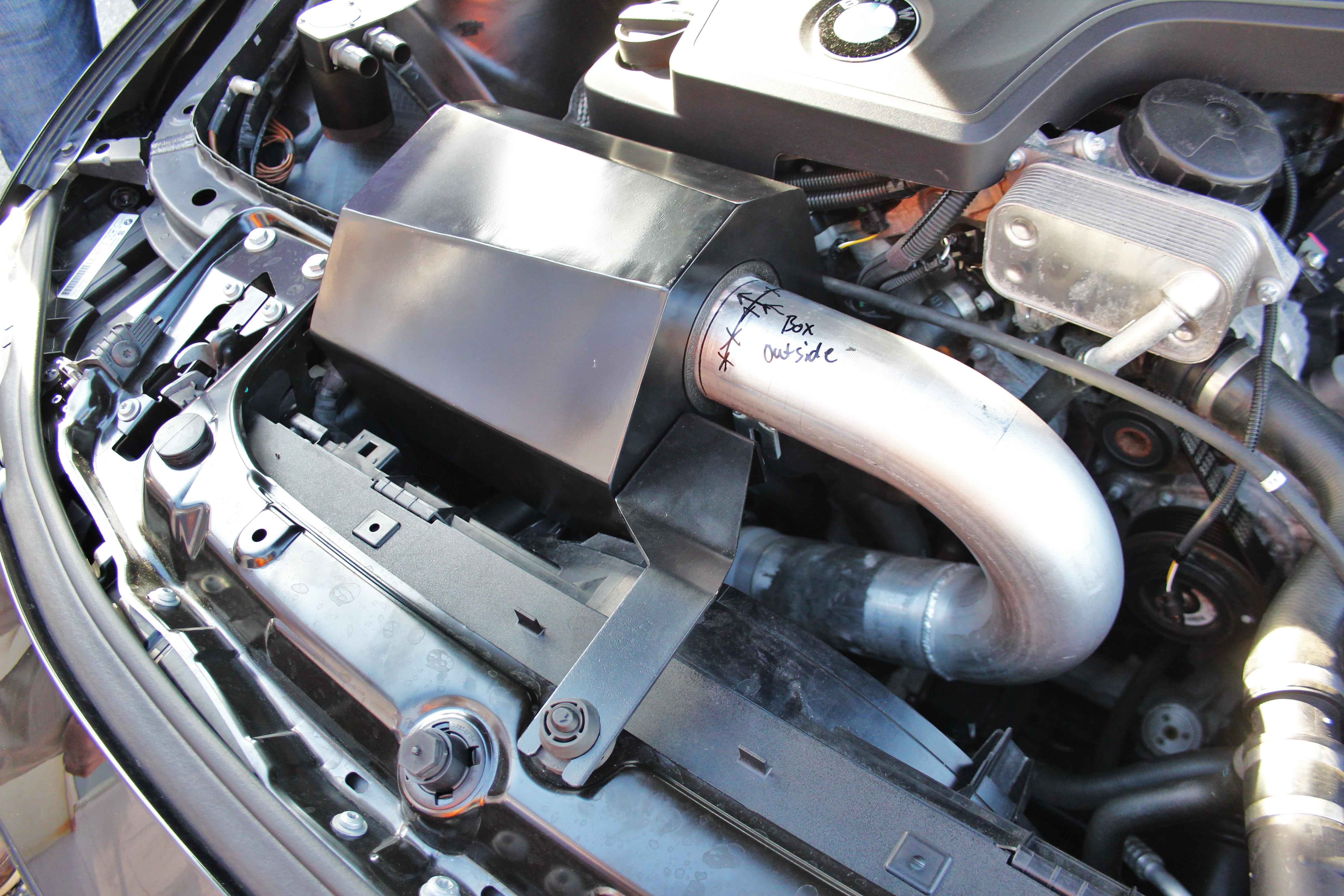 Interested in purchasing our F30 intake system? Check out our product page for more information!
With testing and data collection complete, we assembled our final prototype BMW F30 air intake to confirm that the full kit fits flawlessly prior to starting production. We have been pretty excited to see this unique kit come together. Check it out in its final form!
Final Intake Images
Our final prototype BMW F30 intake was cut from a sheet of metal using a waterjet. Once we had the template cut to our drawing and model specs, we bent each piece appropriately.
First, the base of our airbox.
Continue Reading »