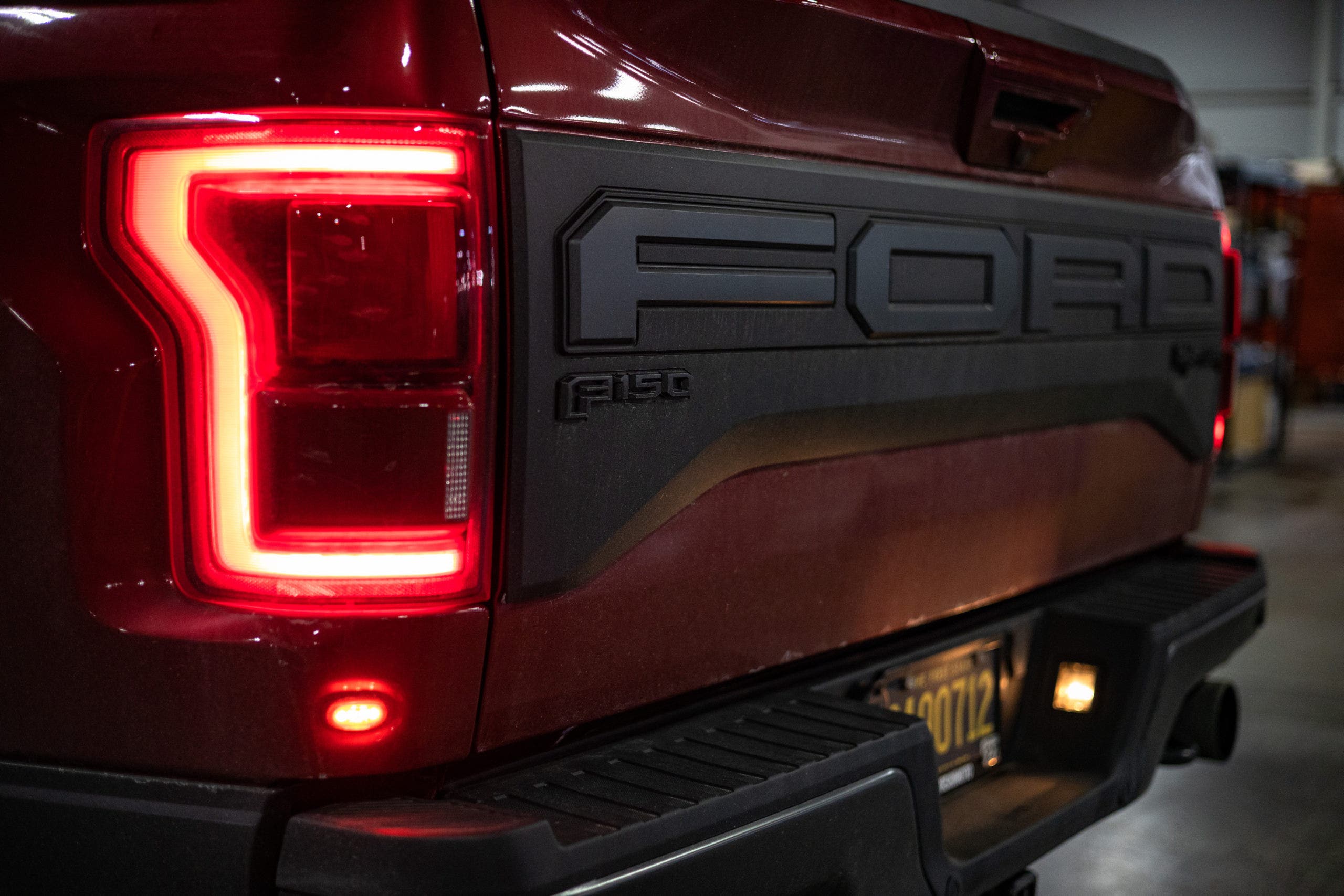 Controlled Breathing - Performance Intake Kit R&D, Part 3 - Prototyping
When it comes to an exercise regimen, planning is only half of the equation. The other half is, well, doing it, working through each step, and making the necessary tweaks for the best results. Our last post outlined our plan to increase the F-150 EcoBoost's lung capacity, but now we're putting that plan into practice with our prototyping process.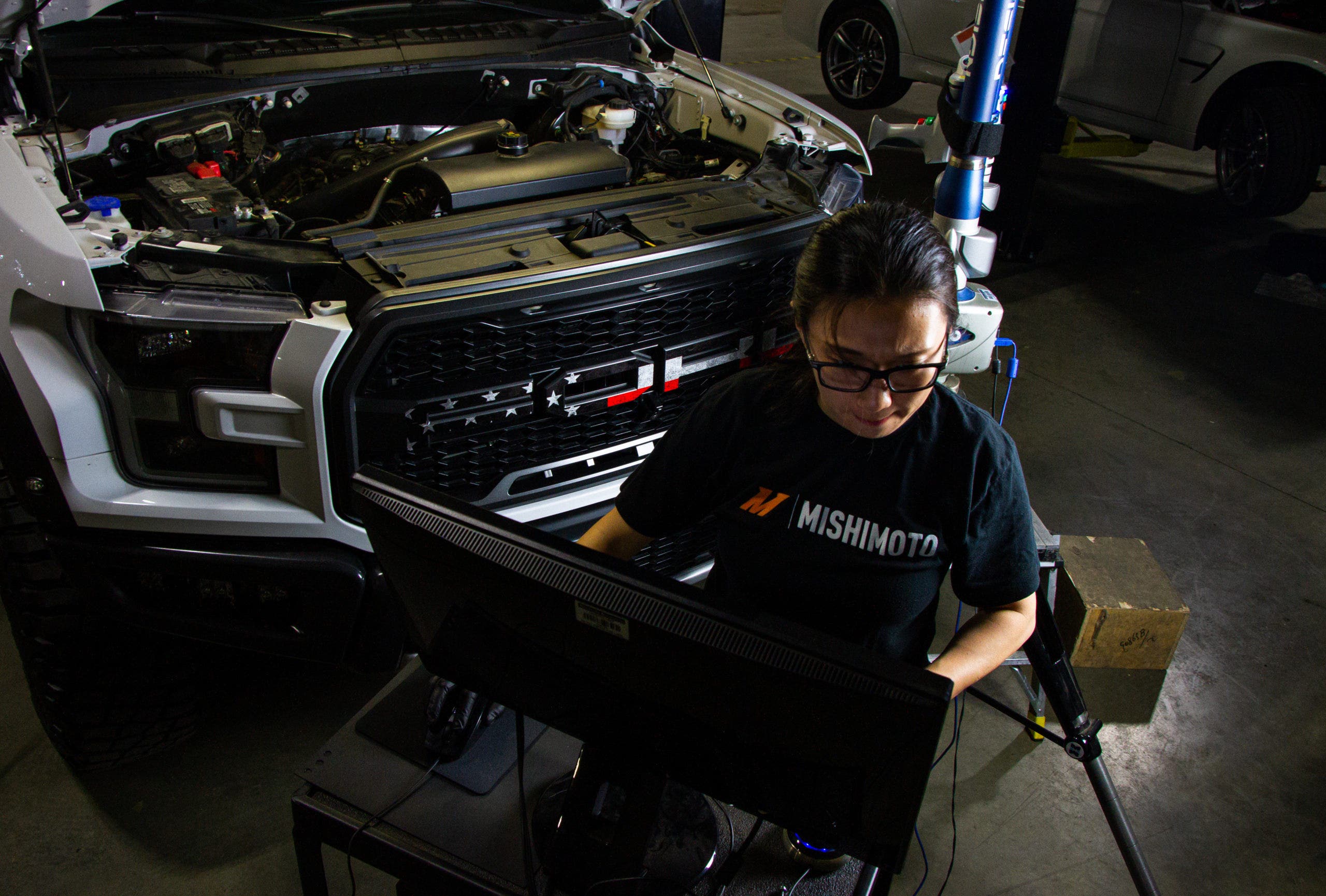 It all starts with a scan. Our engineer, Ye, uses the FARO Design ScanArm and performs several passes on our Raptor's engine bay and stock intake kit. In short, the scan arm uses the combination of an integrated camera and laser stripe to create a precise virtual copy of the F-150's engine bay. (Make sure that you click the link above to learn more about the FARO Design ScanArm). Ye loads the engine bay's digital replica and stock components into SolidWorks for a complete virtual workspace, significantly reducing the design time.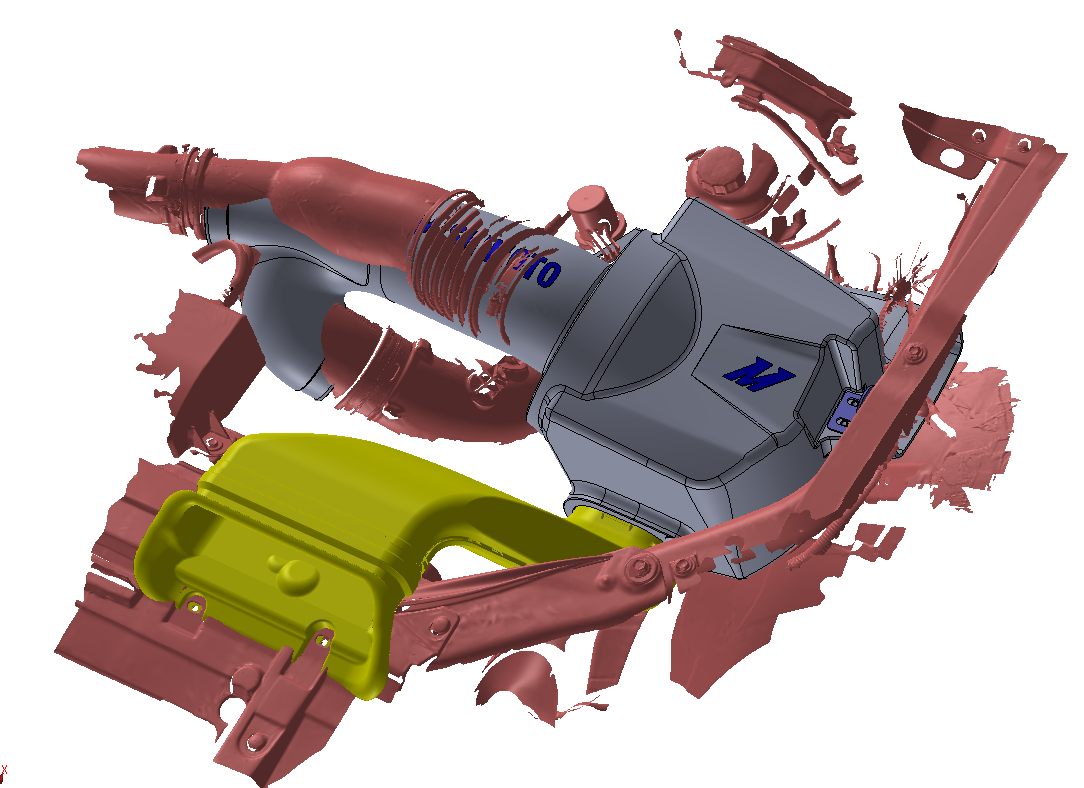 Our virtual fitment phase is thorough, but we still want to take it a step further with a physical prototype. Armed with an arsenal of 3D printers, Ye manifests the 3D model from the digital world into the physical. This 3D printed prototype is a 1:1 model of the final design, perfect for installation and triple-checking fitment. Since these prints only take a few hours rather than a few weeks, our engineering team can resolve fitment issues before we kick off production.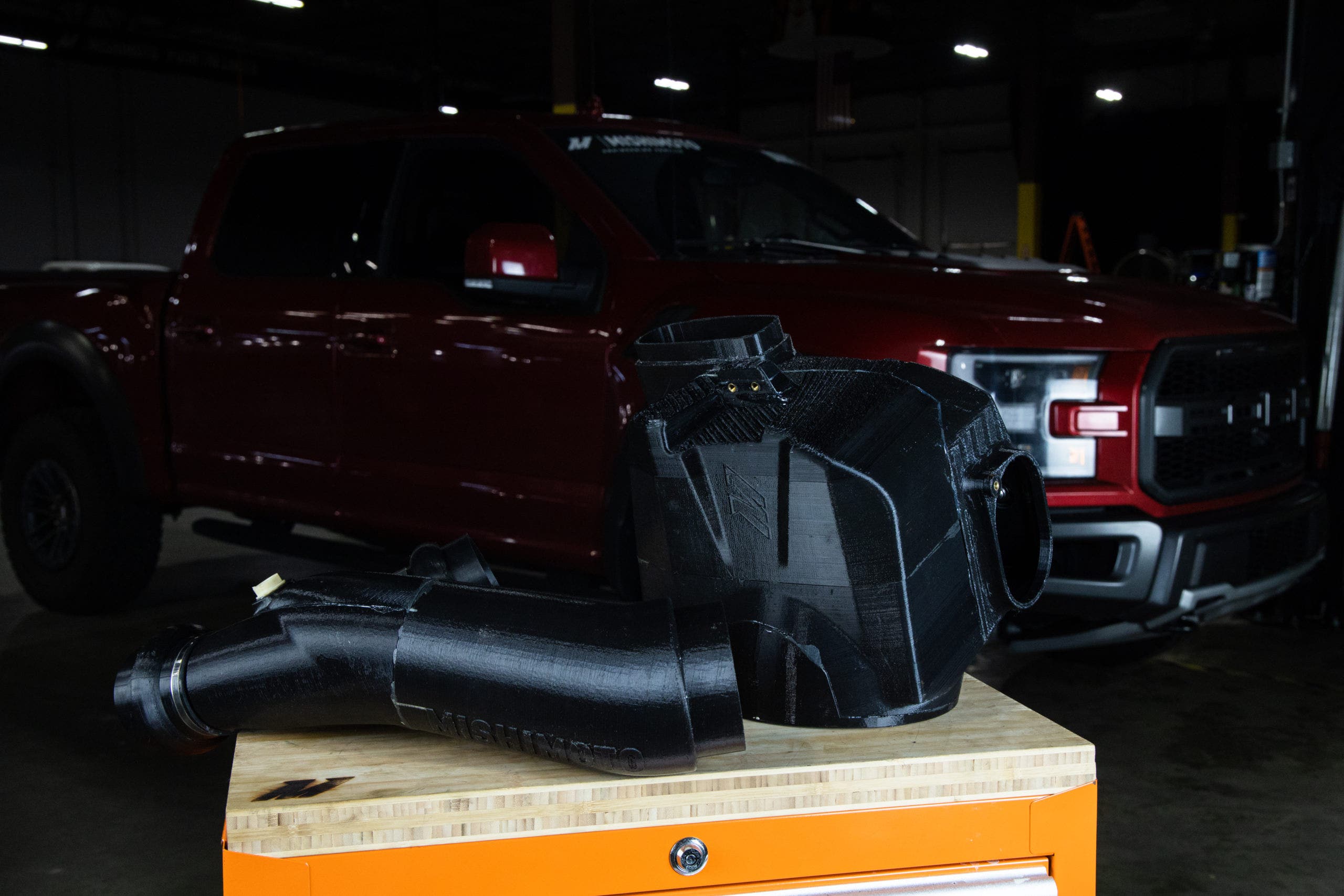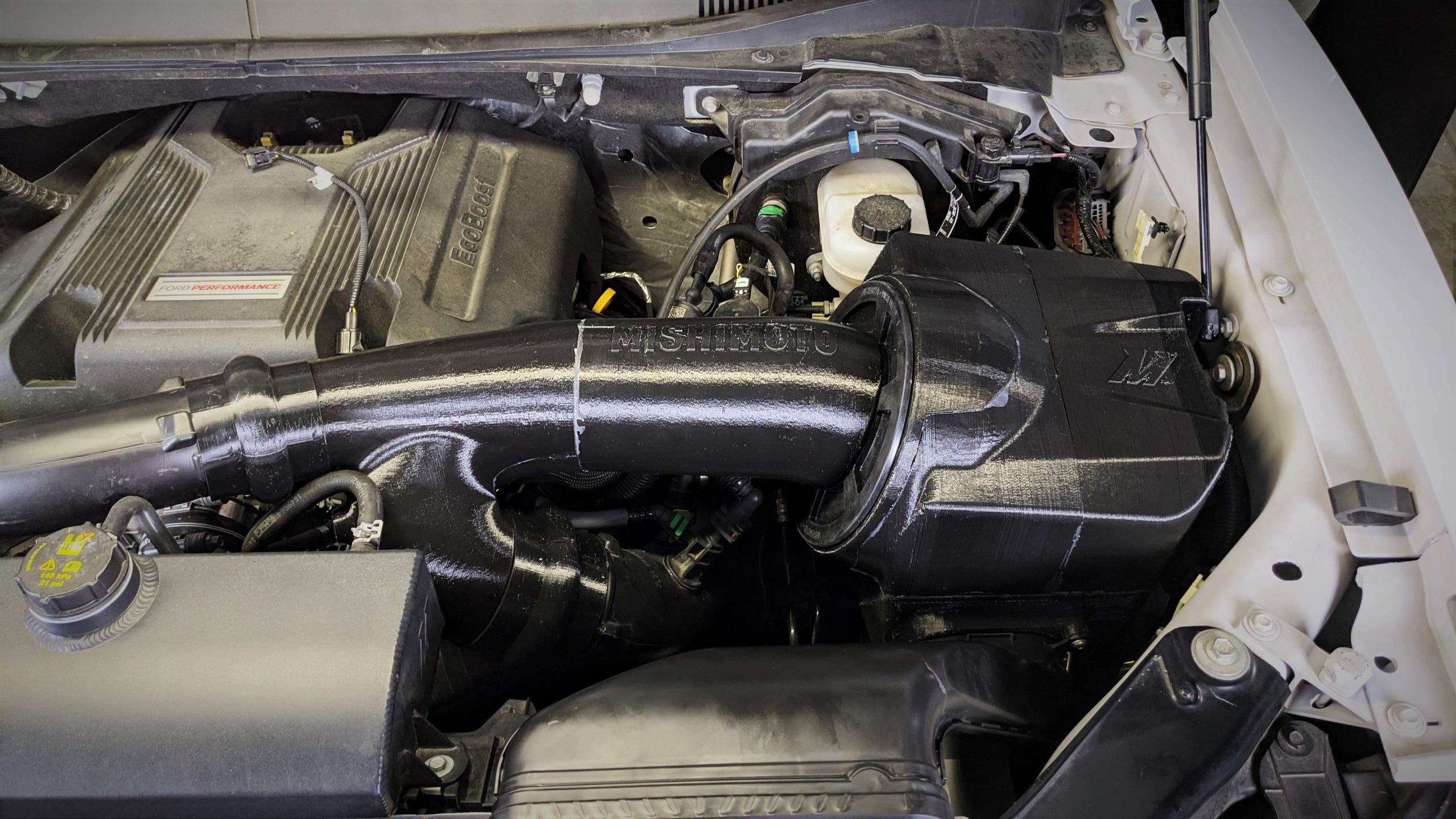 The plan is set, the training regimen is in full swing, and our F-150 is almost ready for the main event. Make sure that you stay tuned for the next post for a first look at the completed kit along with our dyno testing results!
Thanks for Reading!
-Nick