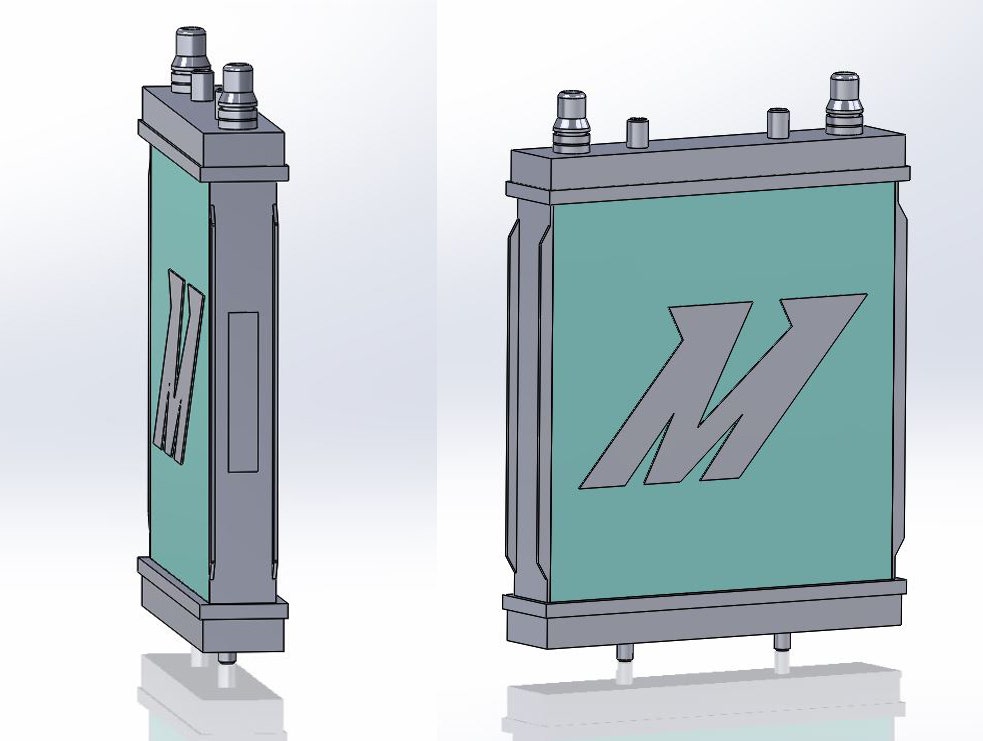 Auxiliary Rads Forever - Auxiliary Radiator R&D, Part 2: 3D Models
For as long as there have been stories, there have been heroes. Likewise, almost every hero has a sidekick (if he's lucky, at least). This concept spans a breadth of traditional mediums and relationships: George had Lenny, Aladdin had Abu, Jak had Daxter, and the Fresh Prince had Jazzy Jeff. I think we can all agree that the 2016+ Camaro SS is the hero in this story, but in this chapter, our hero is the cooling system, and it just got one step closer to having TWO awesome sidekicks (What a concept!  If only Caesar had one good sidekick to talk some sense into Brutus!)  Of course, I'm talking about Mishimoto's 2016+ Camaro SS Auxiliary Radiators. If you aren't familiar with the Camaro's unique cooling system, you can learn all about it in our first auxiliary Camaro radiator post.
Mishimoto 2016+ Camaro SS Auxiliary Radiator Prototyping
Here at our R&D facility, Steve (our engineering hero) has been leaning heavily on his sidekick, Solidworks, in bringing to life some 3D models of our auxiliary radiators. This project is unique, and as such, we felt it appropriate to experiment a little bit in our design. Steve has come up with two different basic ideas that we will be putting through our testing process and evaluating comparatively for performance.
Prototype Numero Uno (#1): Slim Jim
This Camaro radiator is roughly the same size as the OEM auxiliary radiators, but is lighter and has a denser core. Check out some renderings of these 2016 Camaro parts below.
Prototype Nombre Deux (#2): Fat Pat
For our second prototype Camaro radiator, Steve conceptualized a heat exchanger that is slightly narrower than the stock unit but compensates in height and thickness. There are varying schools of thought on the hotly debated merits of height vs. thickness, but we'll take a stand on that in a future post. In the meantime, you can take a gander at this design below.
Next on the Agenda"
Coming soon, we will have these printed out and ready for a test fit. As I mentioned earlier in the post, we will be testing both of the aforementioned prototypes to observe how the differing designs cope with the mid-Atlantic summer sizzle. More on that later, but there should be some interesting results! Let us know which prototype Camaro radiator you anticipate performing better, and we'll let you know how they do, and of course post some data once we get our testing in.
Until next time,
-Gardiner