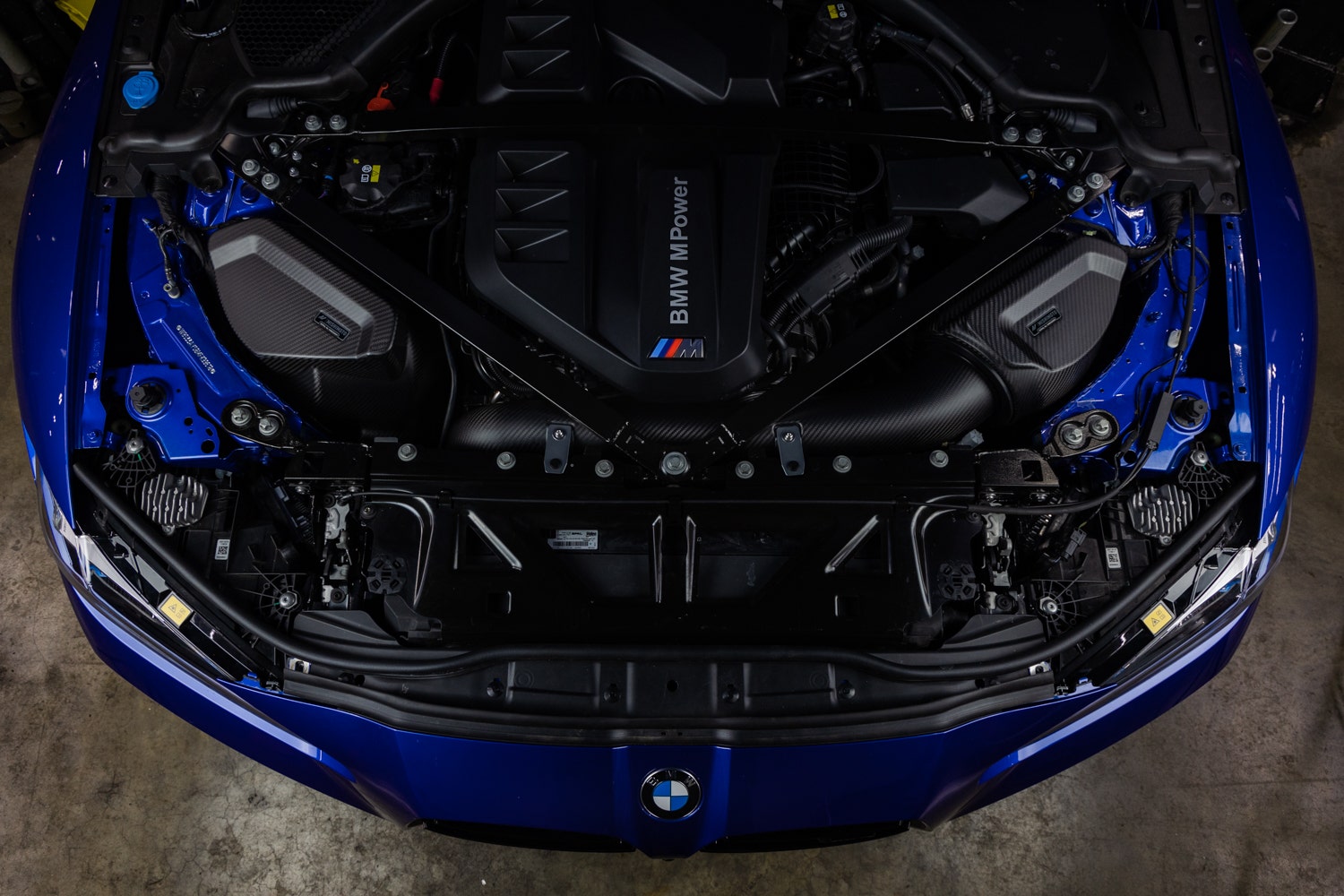 Ultimate Induction – 2021+ BMW G8X M3/M4 Performance Intake R&D, Part 5 – Carbon Fiber
Posted:
February 09, 2023
BMW's G8X platform is already as close as possible to the ideal combination of form and function. The heralded benchmark of performance sports sedans is designed to tackle blistering track times while keeping you in absolute comfort. It's as close to perfect of a driving experience as you can get right off the factory floor. While we've already made improvements to this platform with our intake design, we can still move closer to achieving automotive Zen.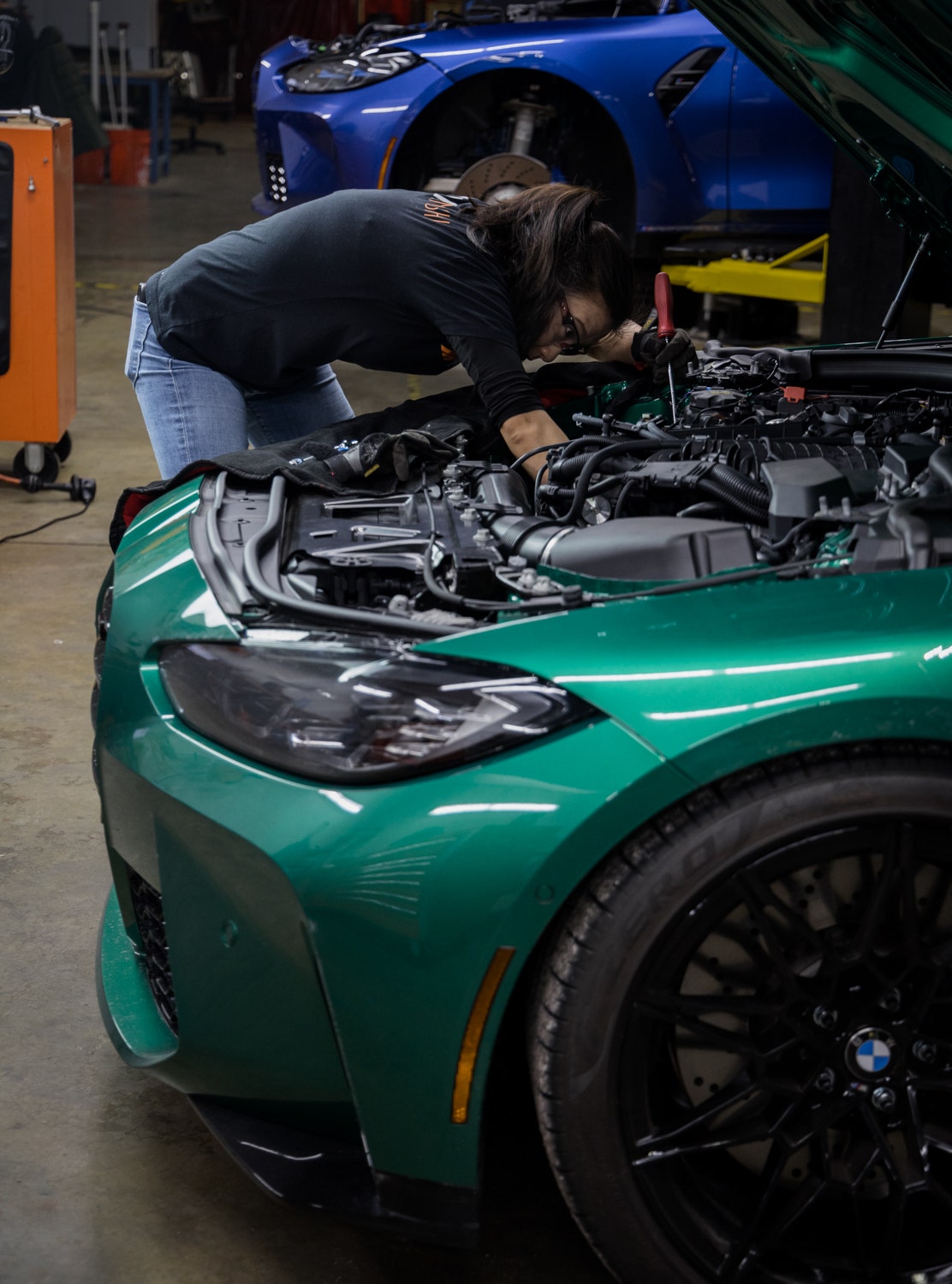 One of the staunch differences between the G80 and the outgoing generation, other than the surplus of grilles, is the lack of flair under the hood. In the previous generation, popping the bonnet would mean an exuberant greeting from the sleek gloss strut brace circumventing the engine bay, leaving this latest generation looking almost pedestrian by comparison, and this car is anything but ordinary. So, while our rotational molded performance intake design already added some much-needed OEM+ style flair, we wanted to take things a step further. So, using the same design features from our performance kit, our engineer, Ye, weaved this mythical material throughout the M3's intake system to properly re-introducing carbon fiber to the engine bay.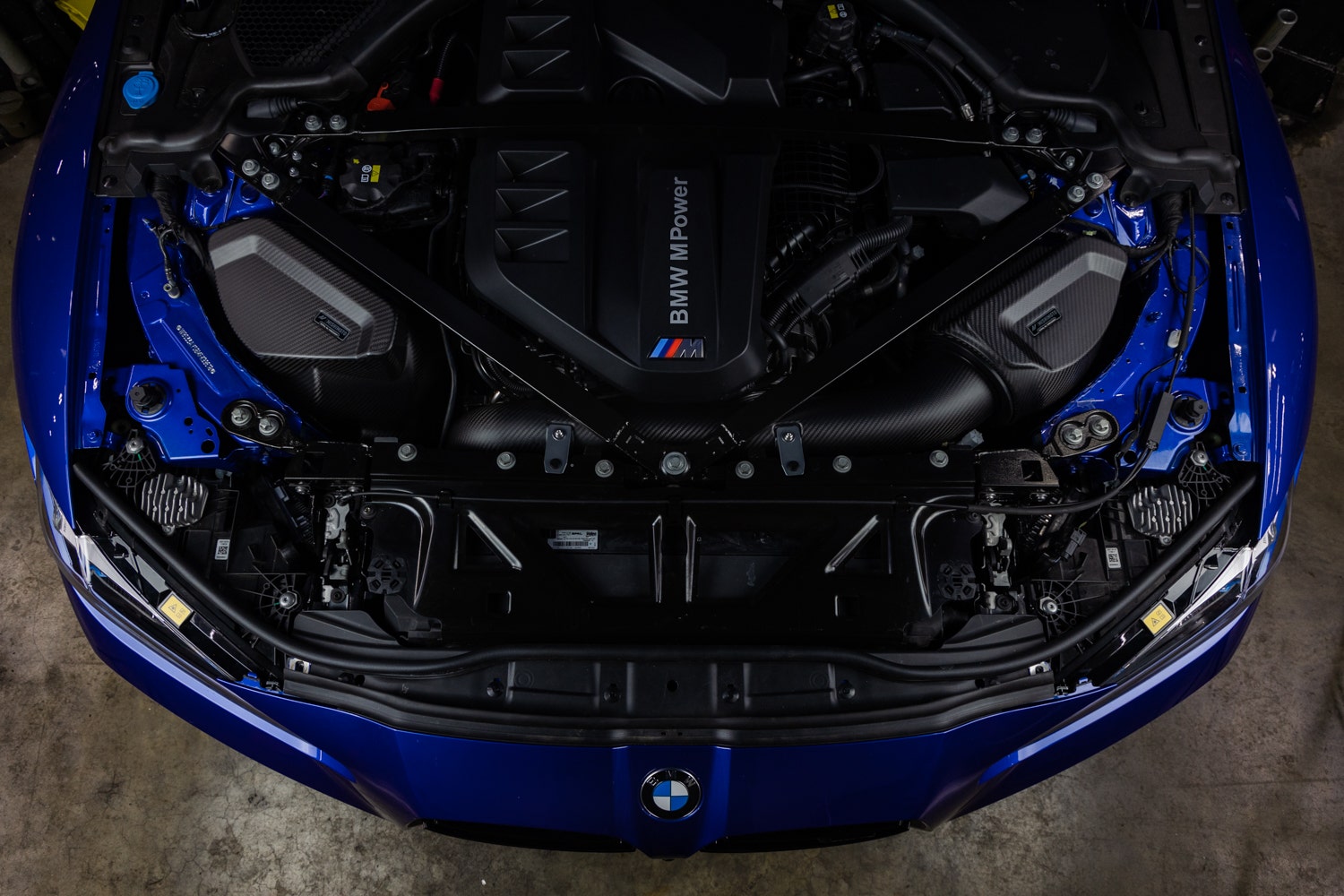 Carbon fiber is, of course, the material of choice when looking to strike an even balance between form and function. So, as you can see above, yes, it looks great, nestled into our G80 M3's engine bay, but what about the function side of things? Well, for starters, carbon fiber's primary advantage is its seemingly physics-defying strength while falling in the featherweight class. When taking over material duties for an intake system, these properties mean that our design's wall thicknesses can be reduced throughout the system. This slight trim results in a design that not only adds some much-needed pizazz under the hood but also has an increased internal volume while not losing any structural integrity. After another pass on our flow bench, we found that our carbon fiber intake iteration boasted even more of a flow increase over the stock units: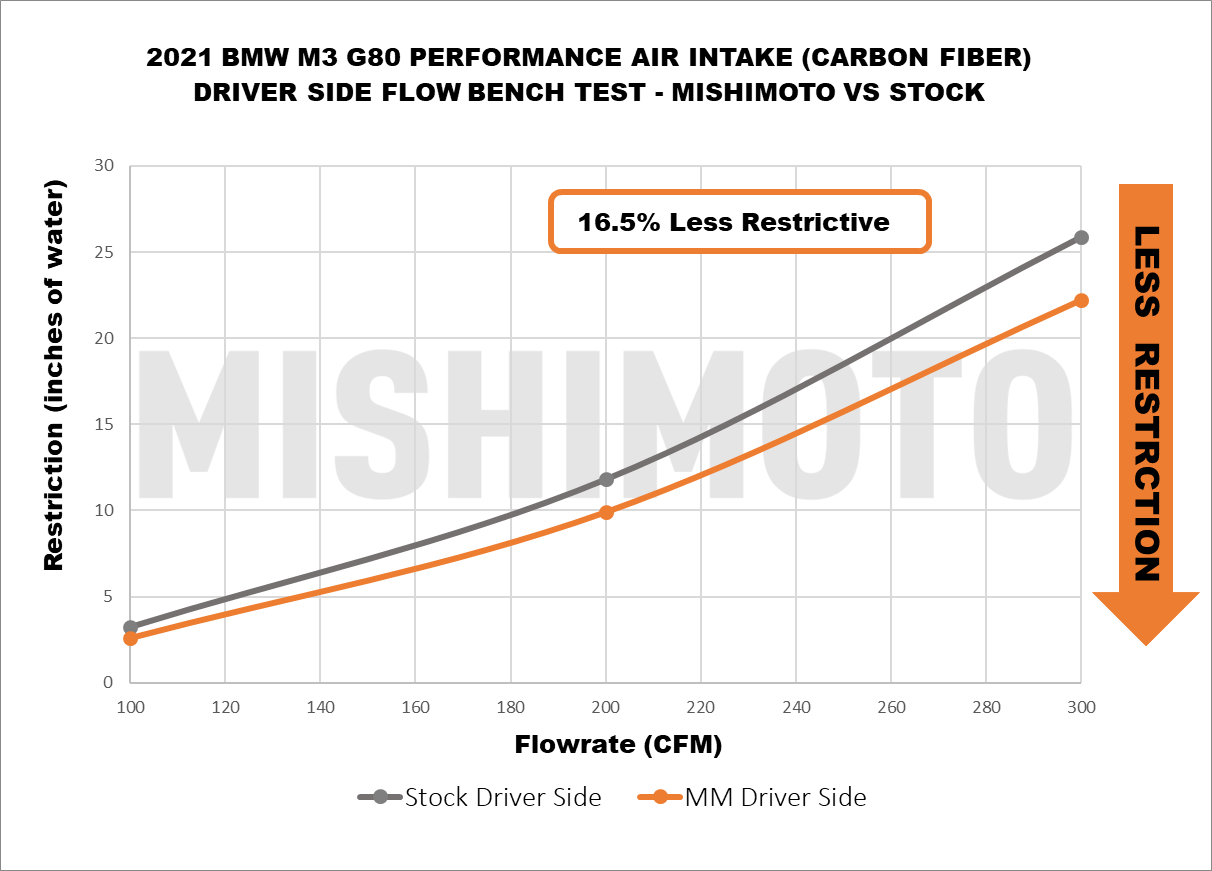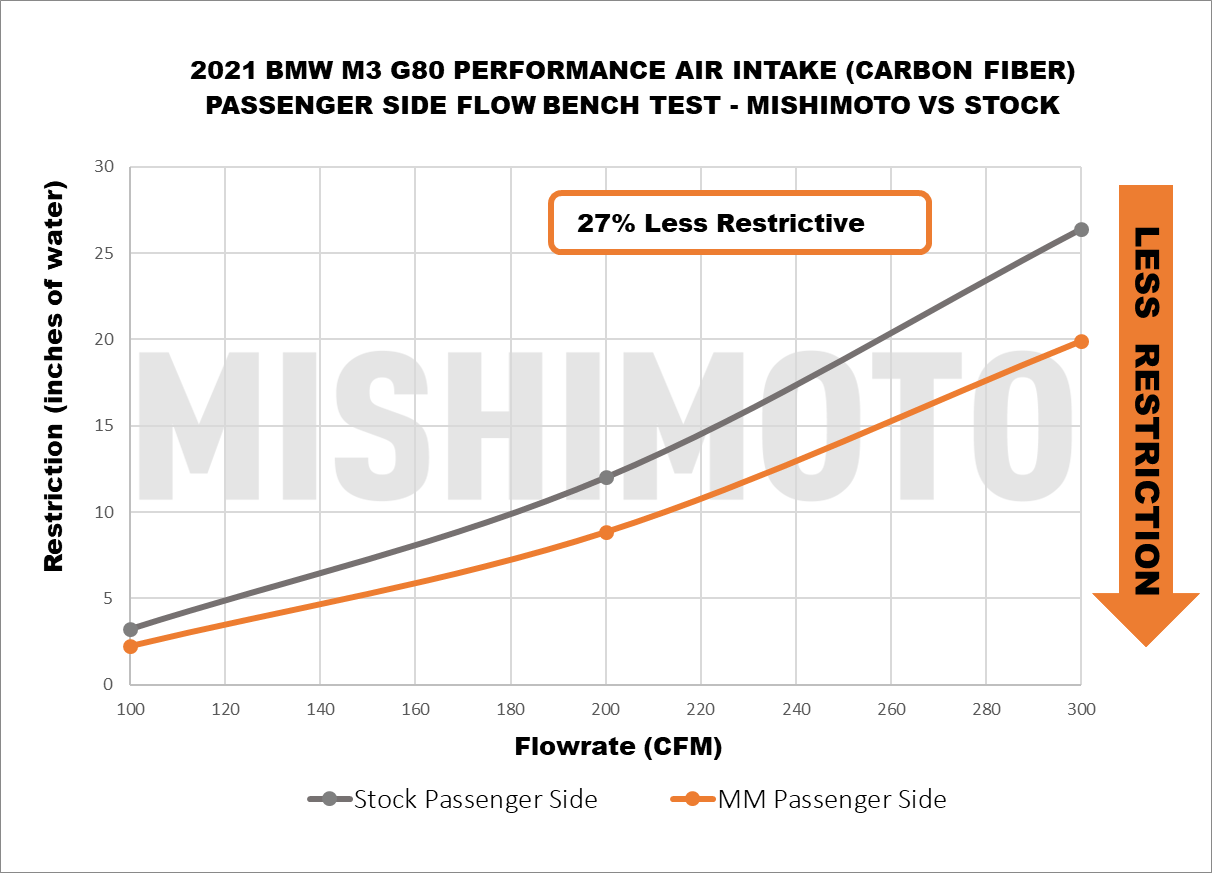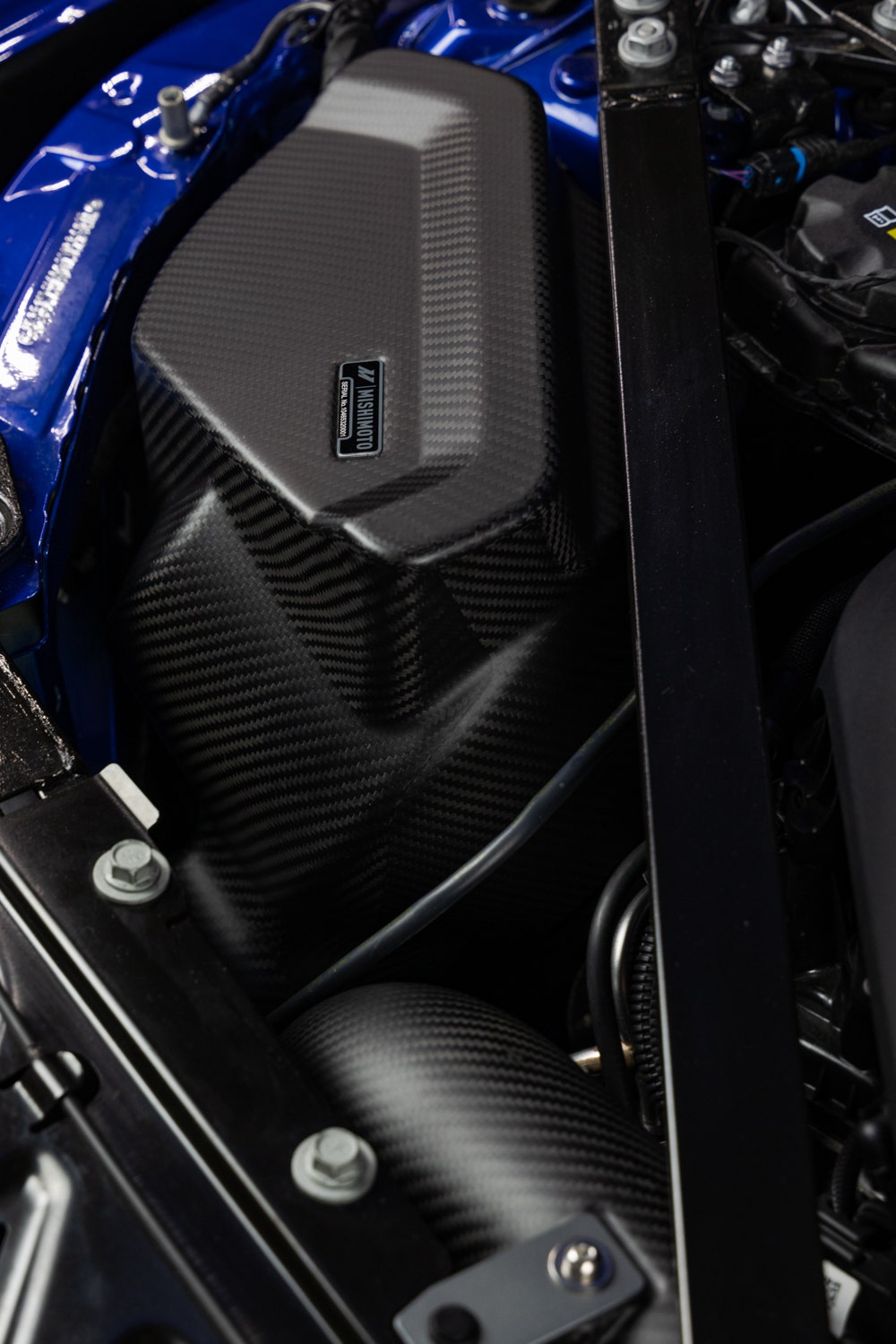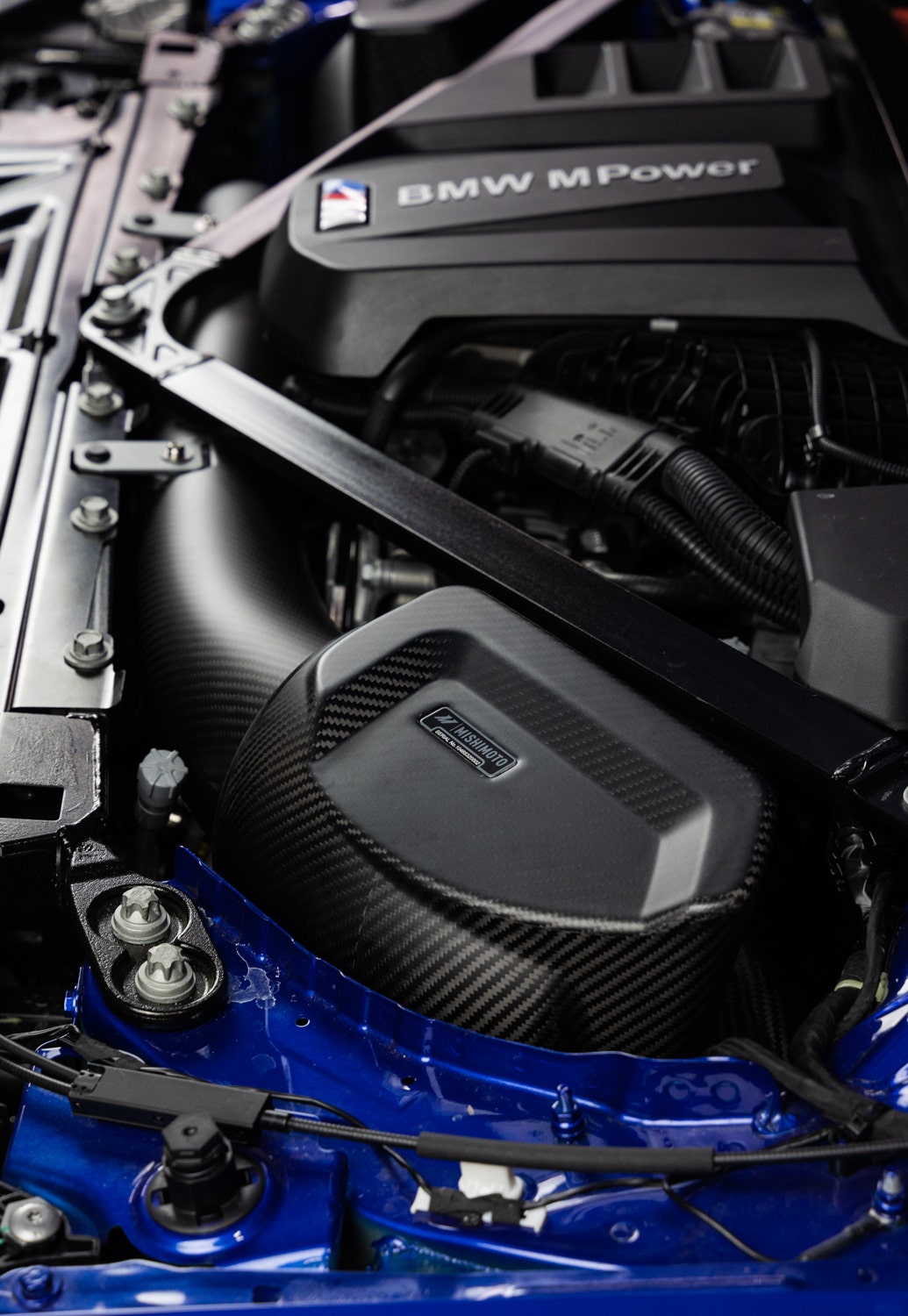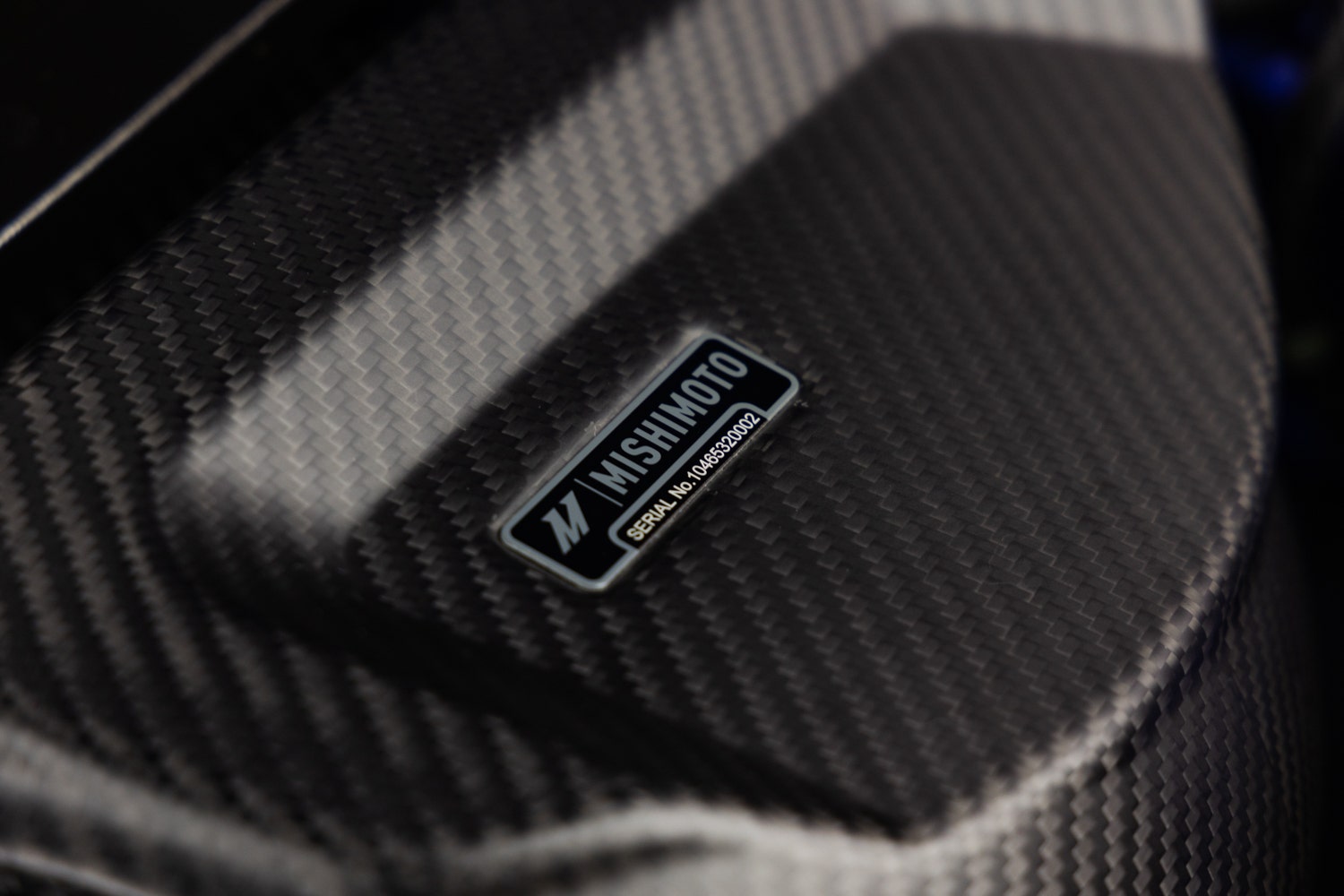 With this new-found equilibrium in the M3's intake system, our Carbon Fiber Performance Intake System inches this platform ever closer to driving perfection and solidifies its ultimate driving machine status. Make sure to keep your eyes peeled for even more steps toward this
platform's perfection coming soon, but for now, click the link below to bring the carbon fiber back to your M3 or M4's engine bay: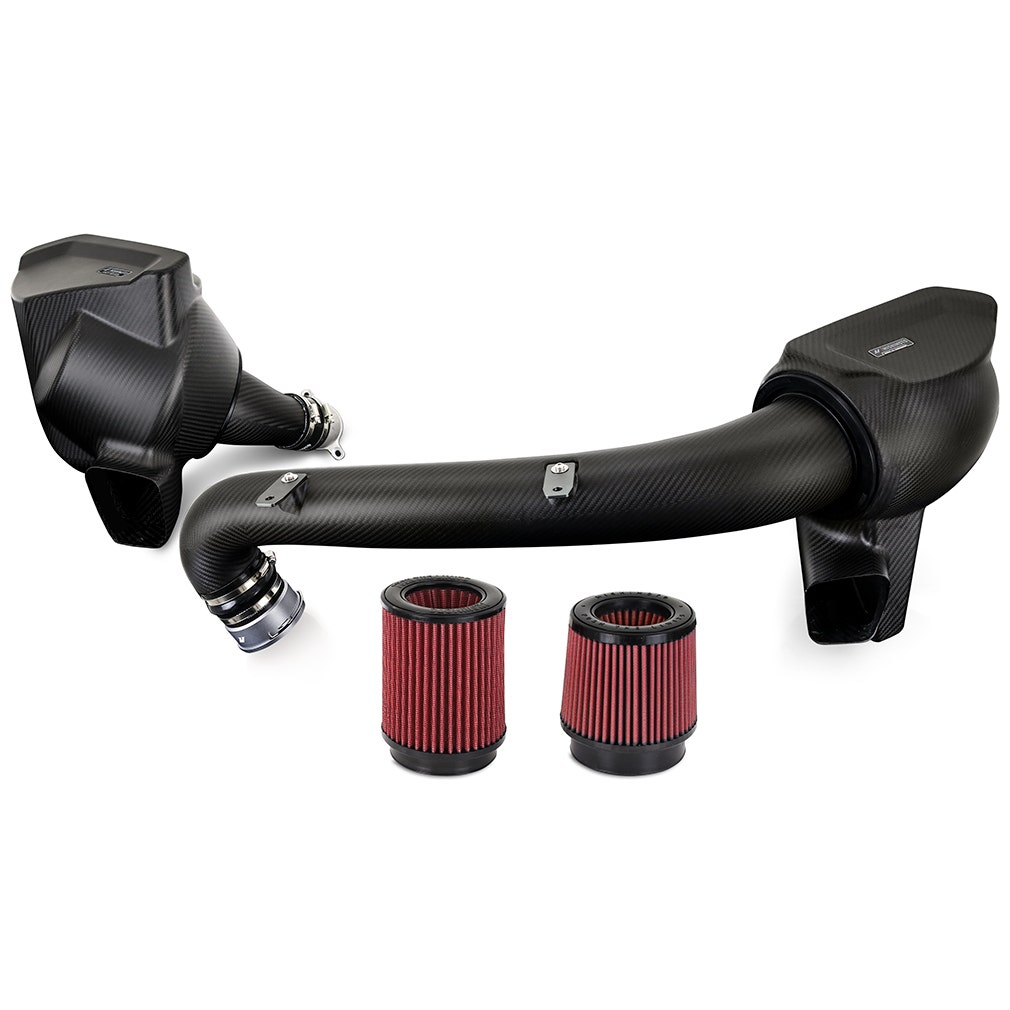 Thanks for Reading!
– Nick