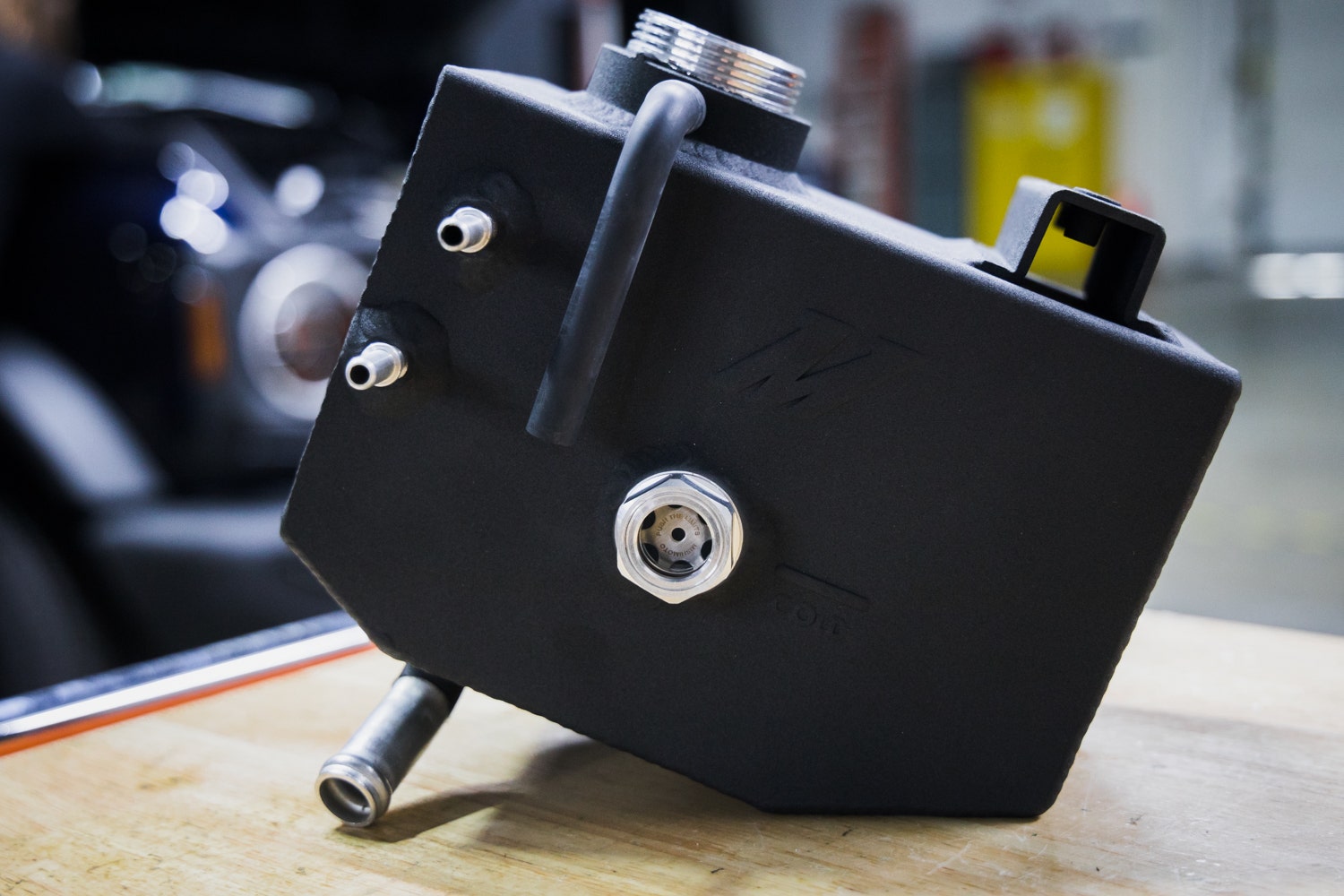 Metal Makeover – 2021+ Ford Bronco 2.3L/2.7L Aluminum Coolant Expansion Tank – Concept to Completion
Posted:
February 09, 2023
It's no secret that the Bronco is a capable off-roader right off Ford's assembly line. During its absence from the roads and trails, Ford bolstered both the platform and the available options to solidify the Bronco at the top of the off-roading food chain. While any Bronco option is a strong choice, these vehicles are only as strong as their weakest link. In this case, the chink in the Bronco's armor comes from the coolant expansion tank, but we already have a solution.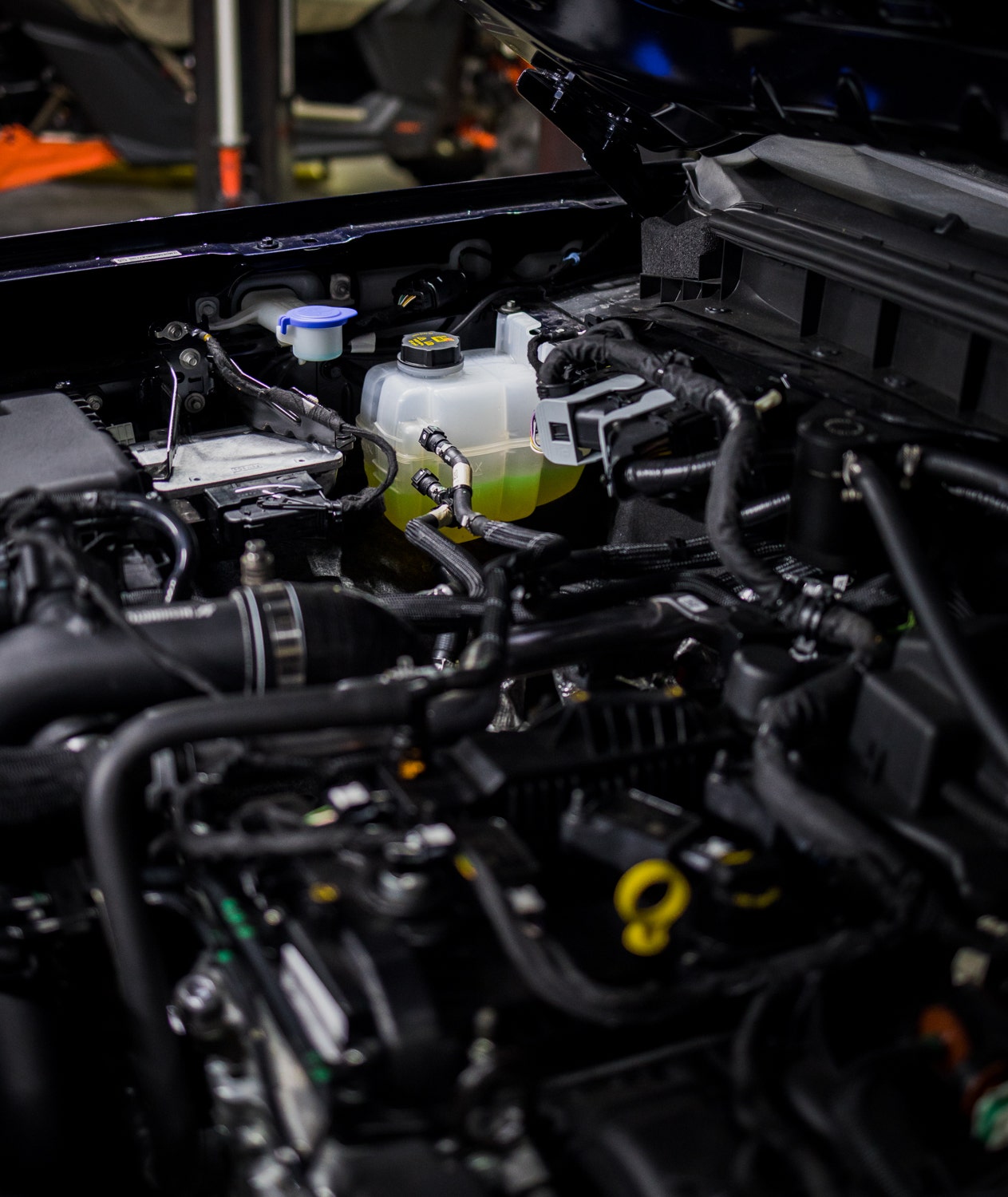 Tucked in the back corner of the engine bay, Ford's OEM design stays out of harm's way in terms of trail hazards, save one – heat. From the factory, these expansion tanks result from seeking a middle ground between durability and reducing production costs, typically plastic. Now, plastic has come a long way over the years, but these tanks still suffer degradation at the hands of repeated heating cycles, with the Achilles heel lying at the plastic welded seam that runs directly through the center of Ford's design. While it's less common for these plastic tanks to crumble at the weight of time and heavy use, we often note leaks springing from these seams.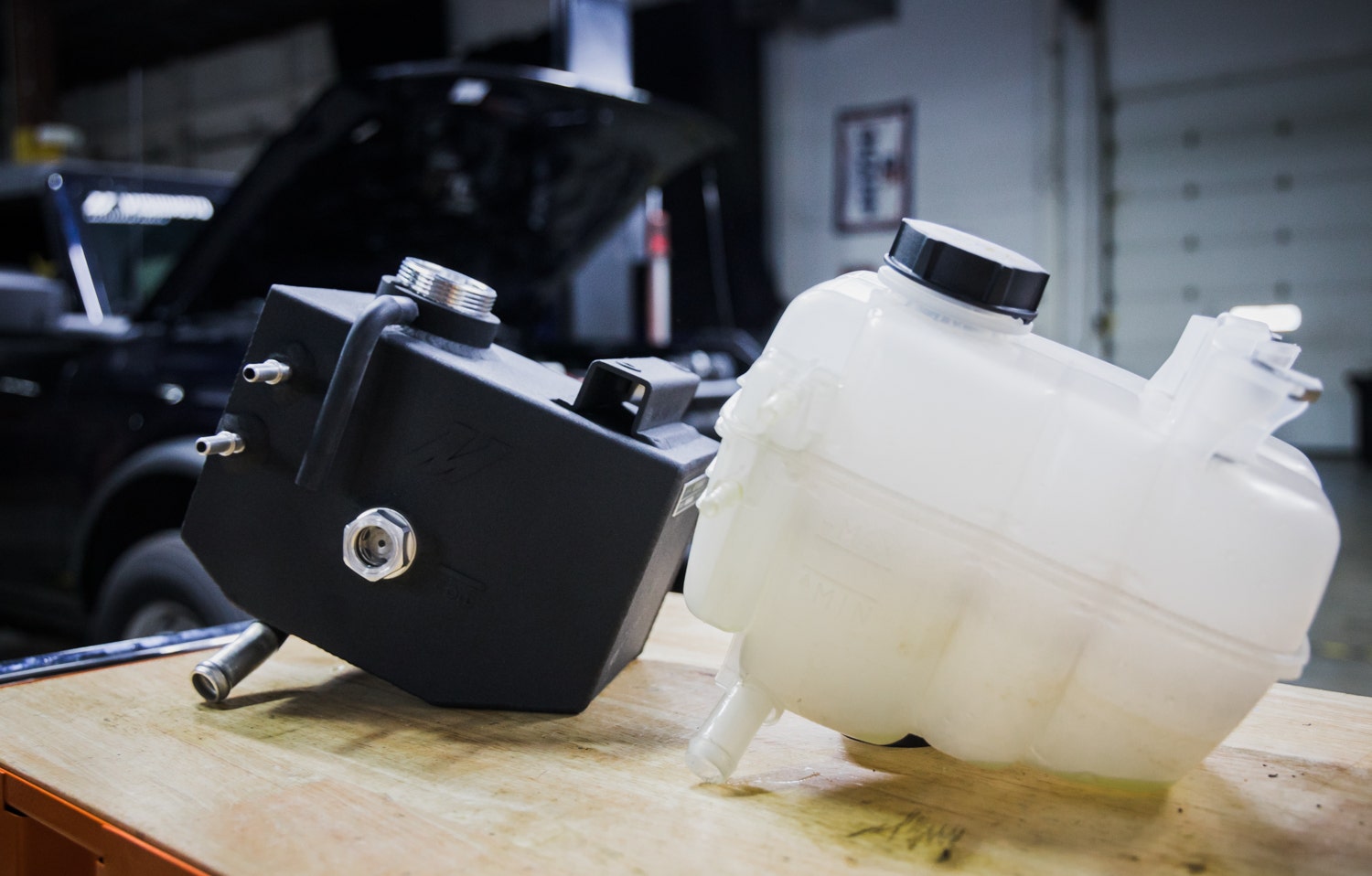 Since we're ditching the translucent plastic for aluminum, checking your coolant level can be tricky if you haven't developed X-ray vision. To help those without superhuman abilities, we've incorporated a durable sight glass that gives you a coolant level indication at a glance.

Keeping coolant within the Bronco's system is always important for engine cooling and minimizing the environmental impact, especially when you're out on the trail. So we're starting our fortification process with a metal makeover to ward off any chances of our new design turning into dust over the years. Dressed head to toe in TIG-welded 6061 aluminum, our new is much better suited to face the daily abuse from hot coolant while adding some much-needed flair to the Bronco's engine bay.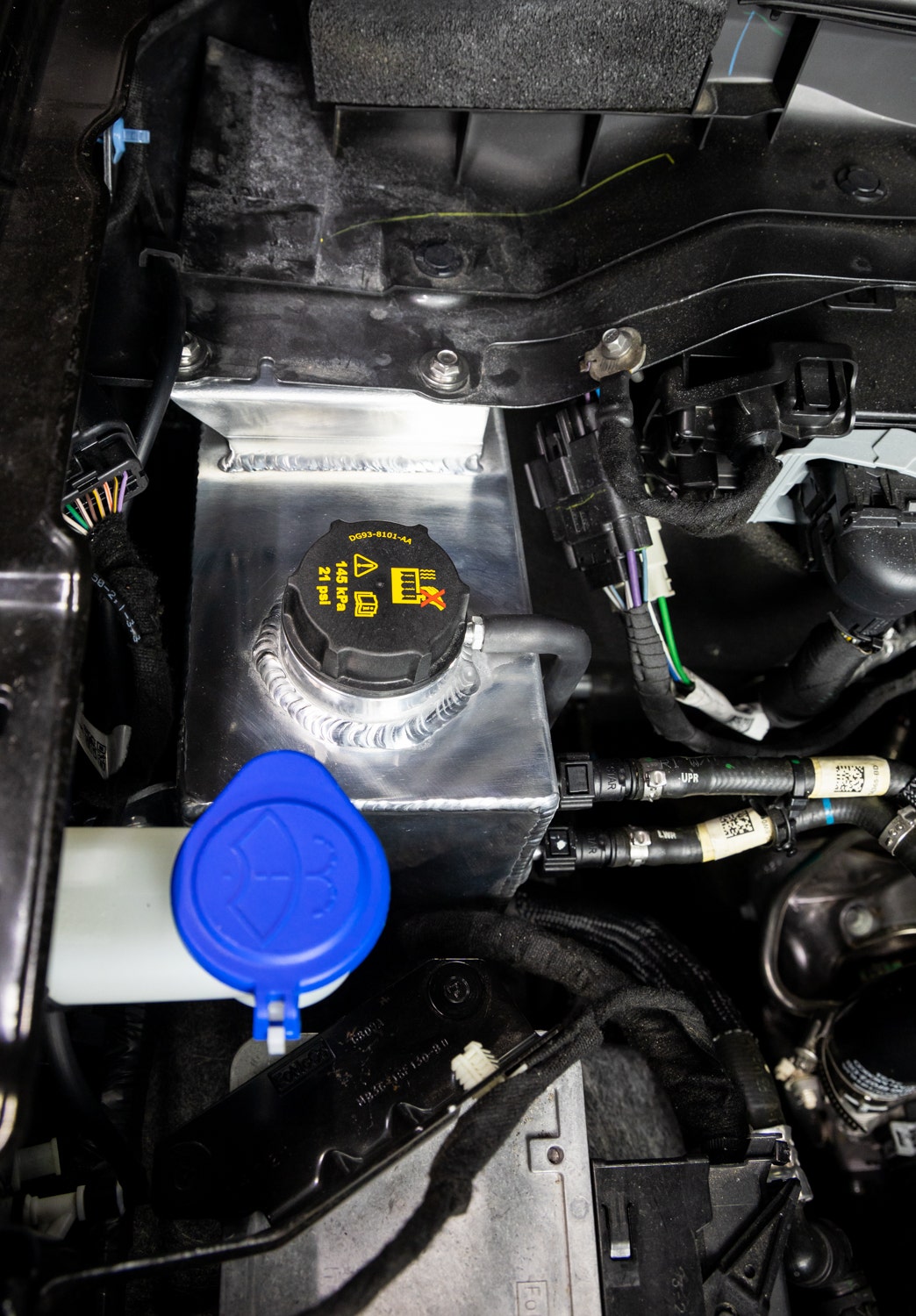 They say that beauty is only skin deep, but we were out to prove this adage wrong. We did much more than just spruce up the exterior of this tank and incorporated an internal baffle system that keeps the coolant at an even level as the trail starts getting vertical. Combined with our submerged pickup tubes, our upgraded design ensures that your EcoBoost's cooling system doesn't ingest any air pockets.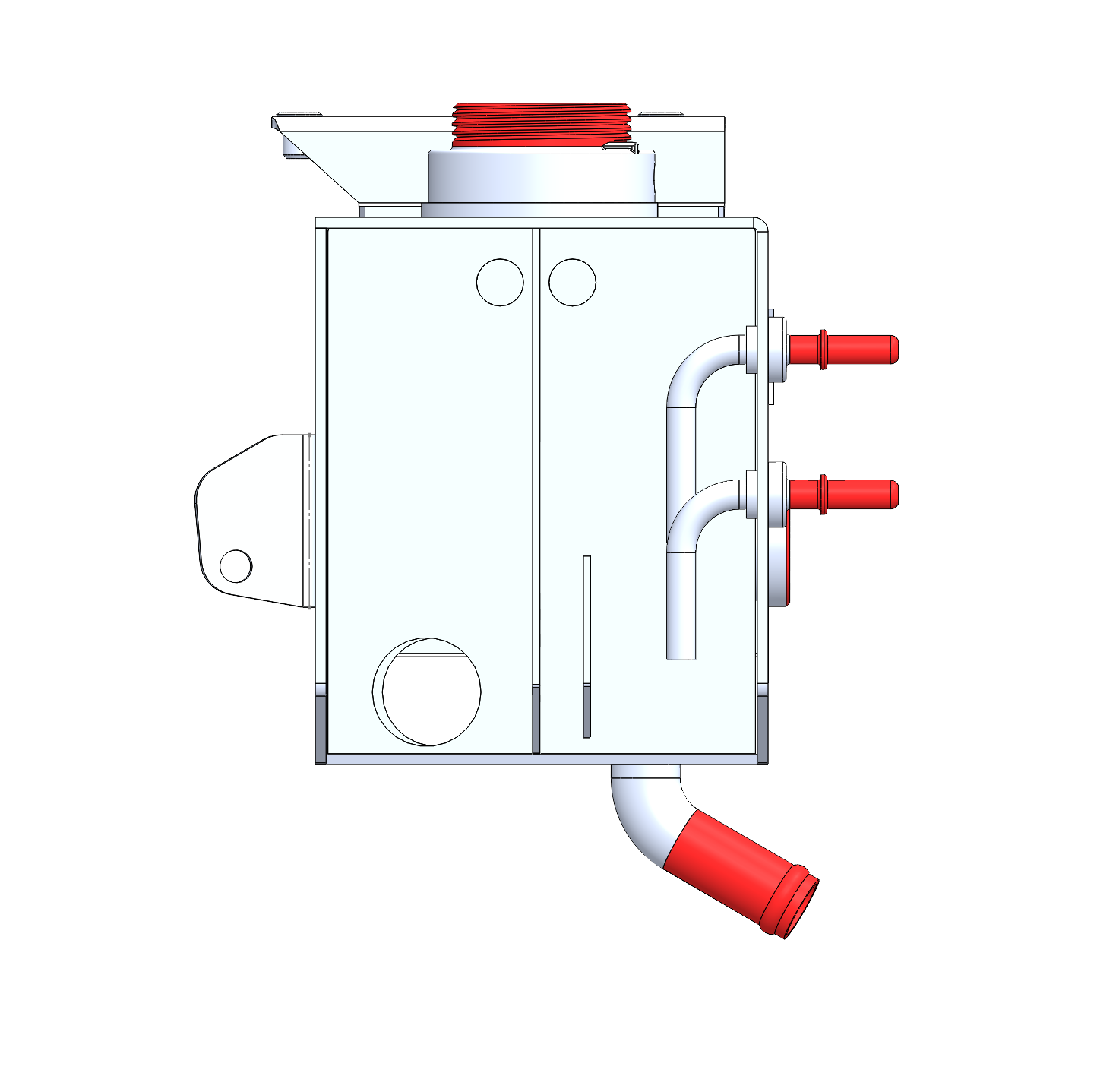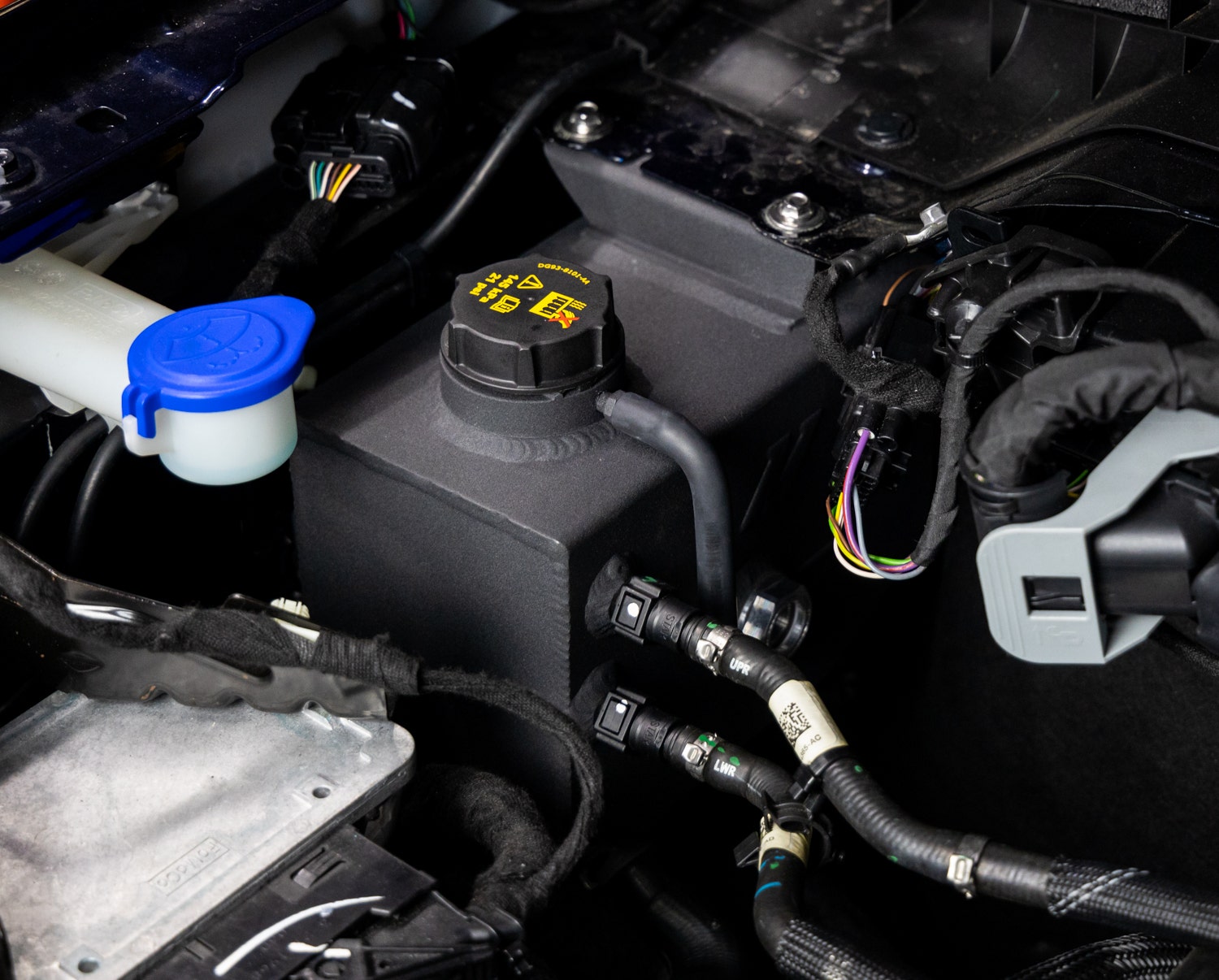 The Bronco may be more than capable on and off the road, but nothing's perfect, and we enthusiasts know this best. Even after the thousands of hours poured into Ford's trail-devouring platform, we're still looking for ways to improve these Broncos. While it's easy to get lost in the world of lift kits, armored bumpers, and skid plates, fortifying the expansion tank is just as vital for this platform's longevity, especially when there's a history of leaky tanks. Start futureproofing your Bronco's expansion tank today:
Coolant Expansion Tank, fits Ford Bronco 2.3L/2.7L, 2021+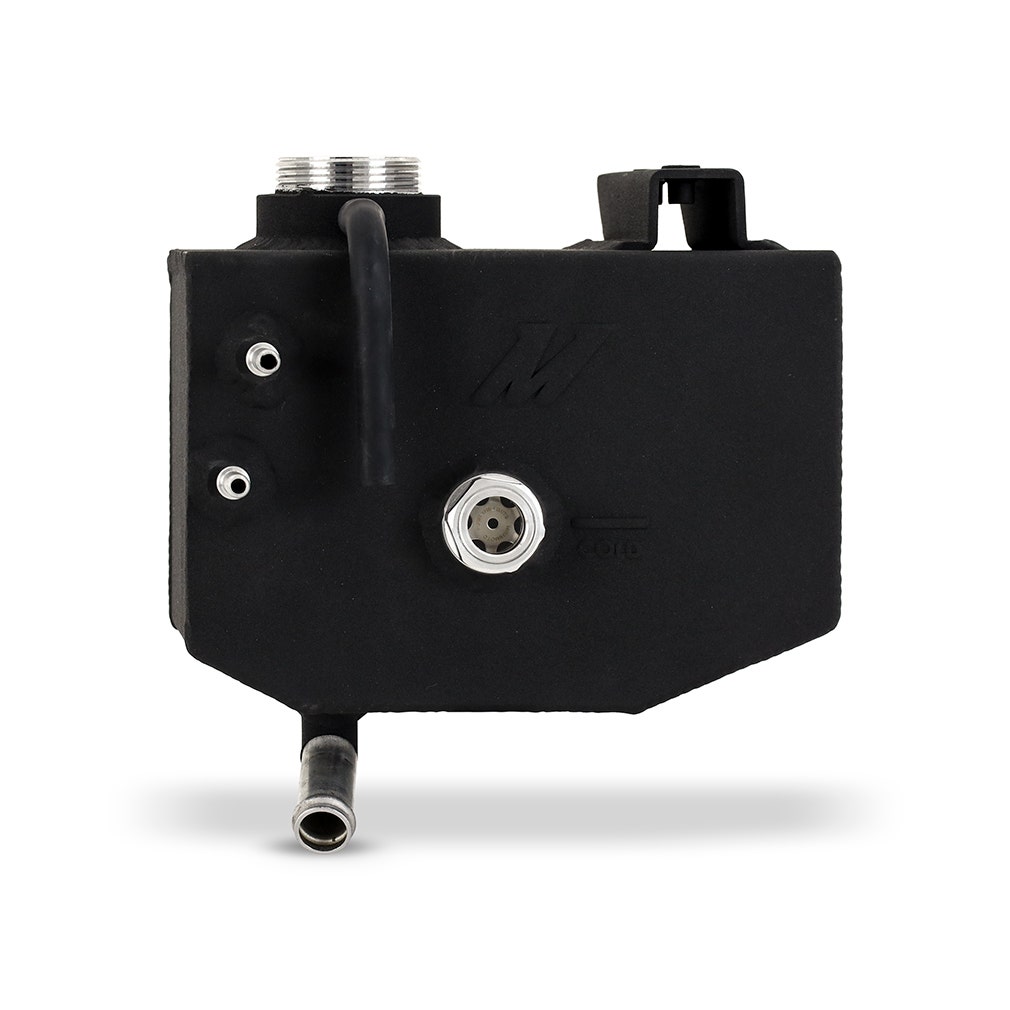 Thanks for Reading!
– Nick