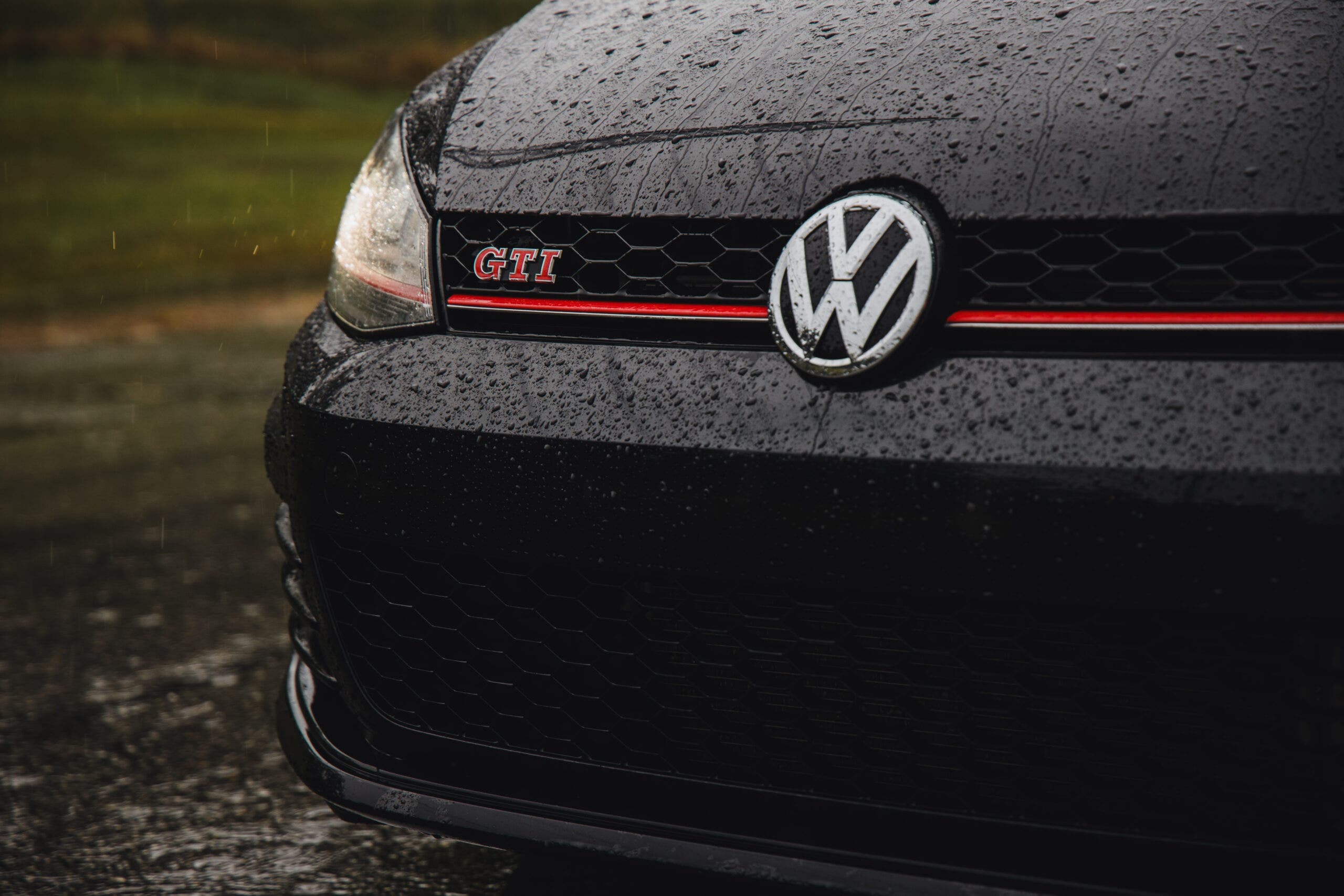 Steady Flow - 2015-2021 Volkswagen MK7 Golf TSI/GTI/R Turbo Inlet Pipe R&D, Part 2 - Production Sample
Posted:
December 15, 2021
When it comes to Volkswagen's Golf, the concept is simple - quality over quantity. True, both descriptors come to mind for the various variants of the Golf, but the focus on driving and build quality are what made this scrappy hatchback a crowd favorite across the globe. In terms of upgrading the airflow through your TSI, GTI, or R's engine, we have a similar approach. Well, more of a combination of the two.
Quantity and quality go hand-in-hand when updating an intake system. For an internal combustion engine, the more, the merrier. While we have already sorted most of the EA888's intake system, there's still a bottleneck at the turbo inlet. We've already been hard at work optimizing this elbow, but now the fruit of our labors is here in our shop.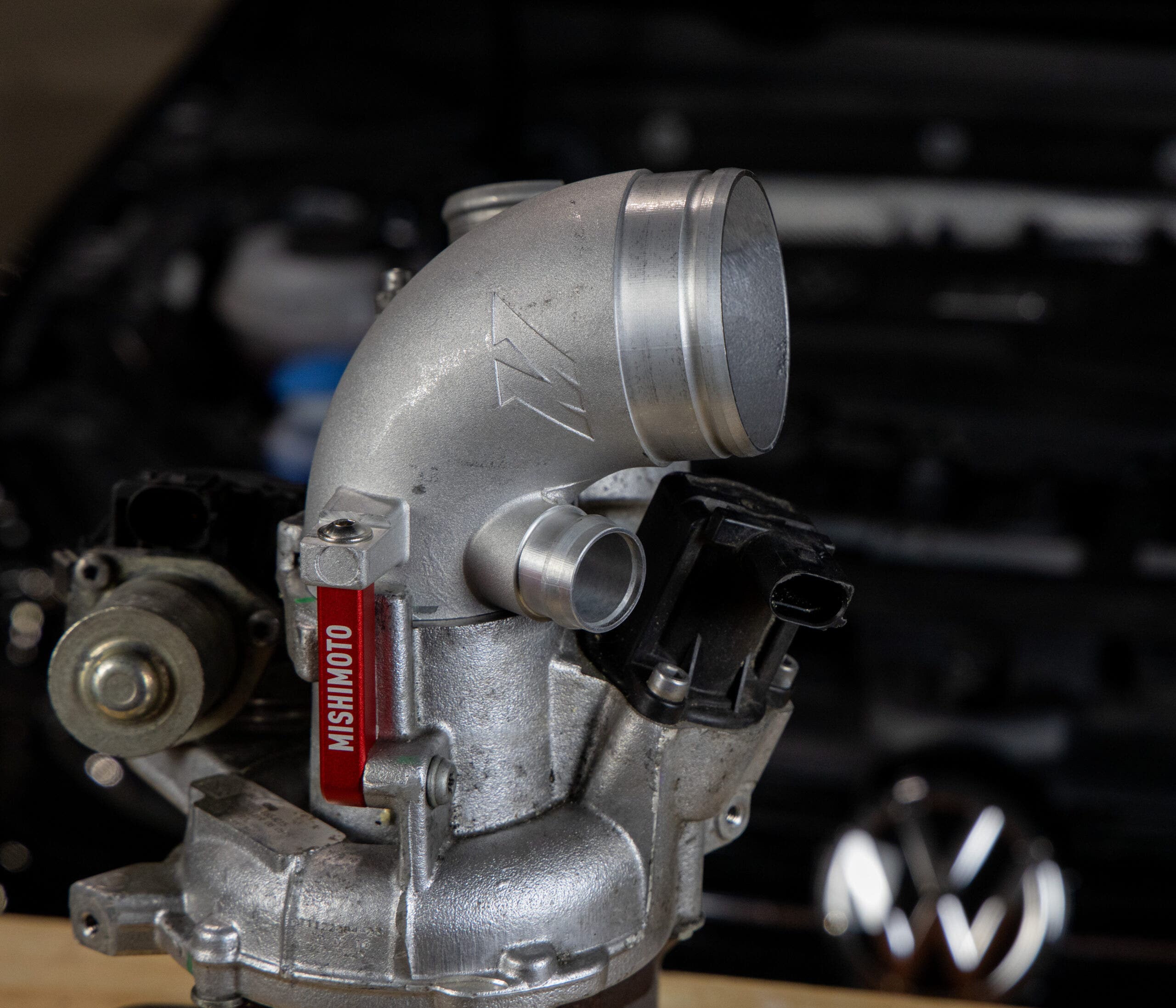 Last seen clad in 3D plastic, our design has reached its final cast-aluminum form for vastly improved durability over the factory inlet, but that's not the only difference. The two other main updates were in the name of improved airflow. The first change was a slight update in the inlet's angle to reduce turbulence and improve flow through to the turbo. The second was an increase in the inner diameter throughout the inlet to increase air volume, especially beneficial for systems demanding increased boost pressures.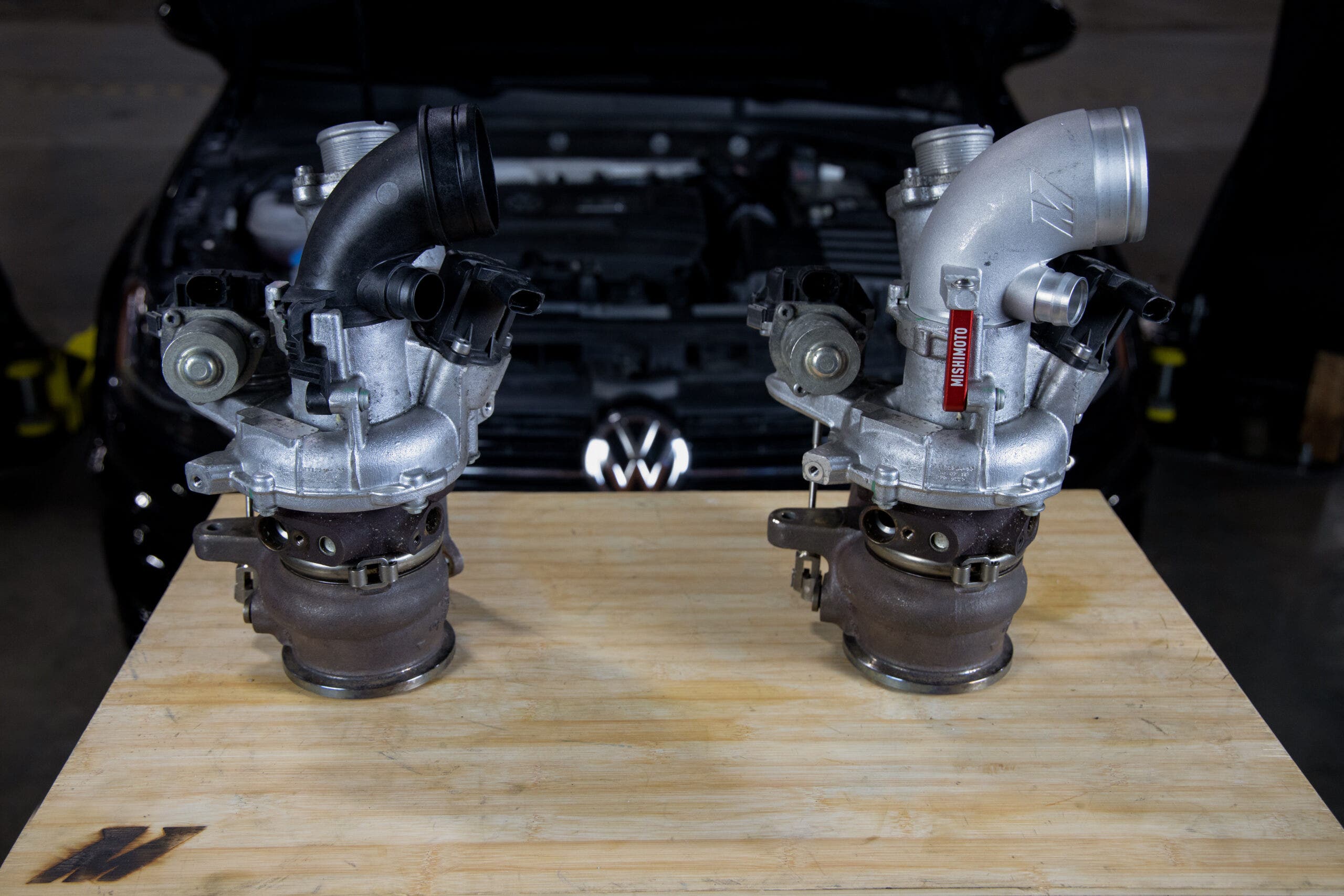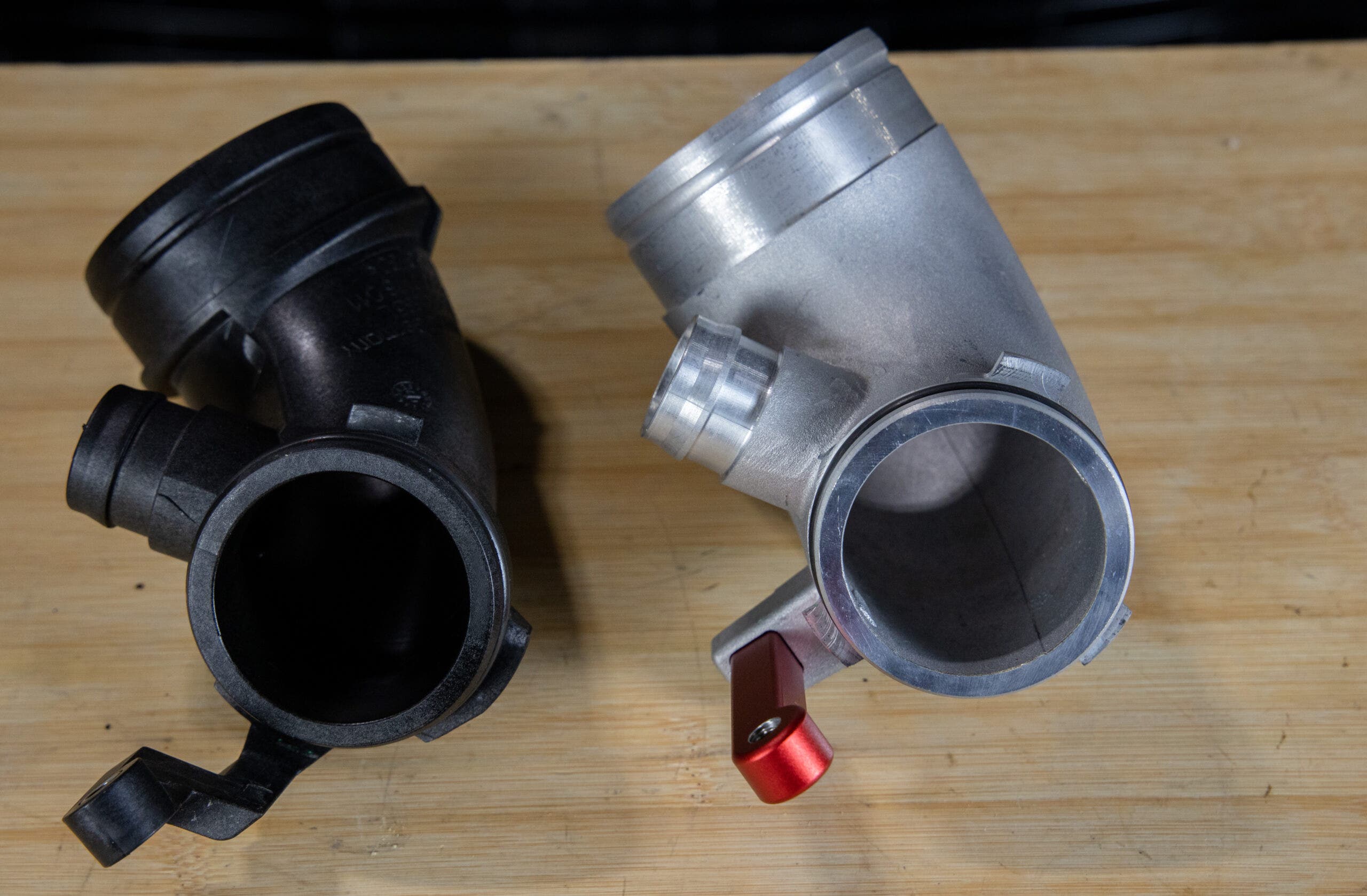 The concept is a hybrid of quality and quantity when it comes to improving your hot-hatch's airflow. Both are vital for a deep breathing Golf and what we aim to deliver. Make sure that you get yours today: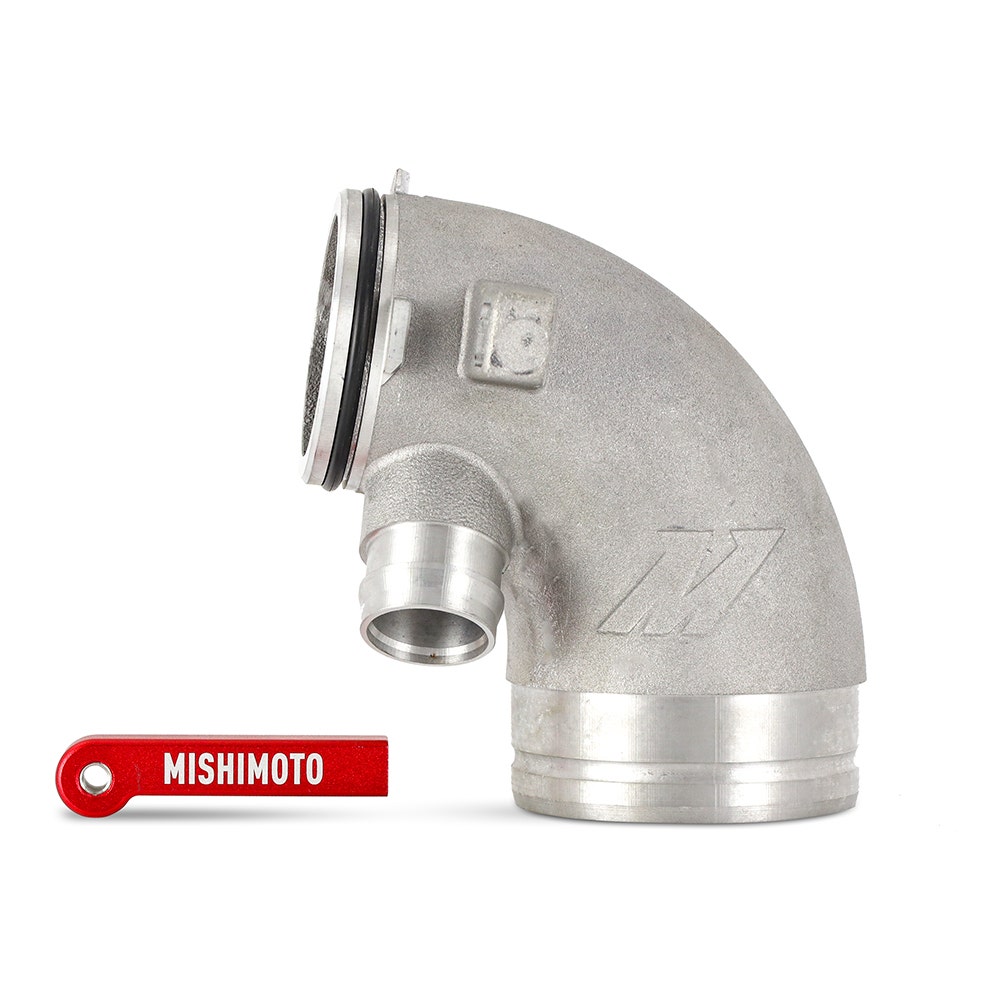 Thanks for Reading!
-Nick