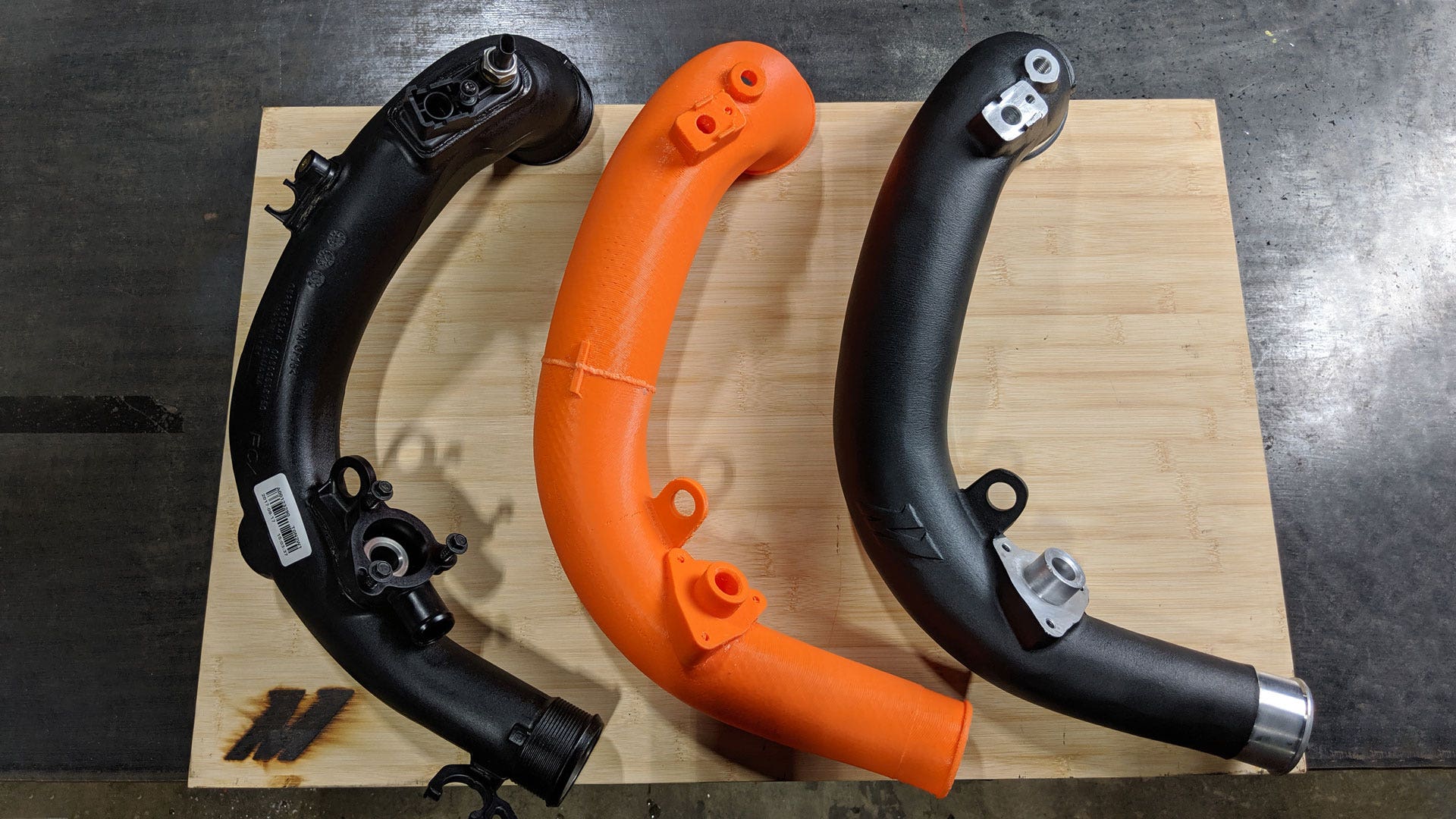 Rival Nature's Power - Intercooler Pipe R&D, Part 5: Features
At Mishimoto, we pride ourselves on considering the details. The basis of our development process is of course performance, but what really makes our products work for our customers are the details. Even in something as simple as our 2018+ Jeep Wrangler JL intercooler pipe, the details matter.
If you look back over the development of our JL intercooler pipe, you'll find a common theme: flow. We spent months focusing on flow and performance. We redesigned the intercooler pipe, 3D printed prototypes, and cast samples to test its performance. The result of that focus and work is a smoother and better flowing intercooler pipe. Job done, right? Not quite. We accomplished the big picture goal, but what about the details?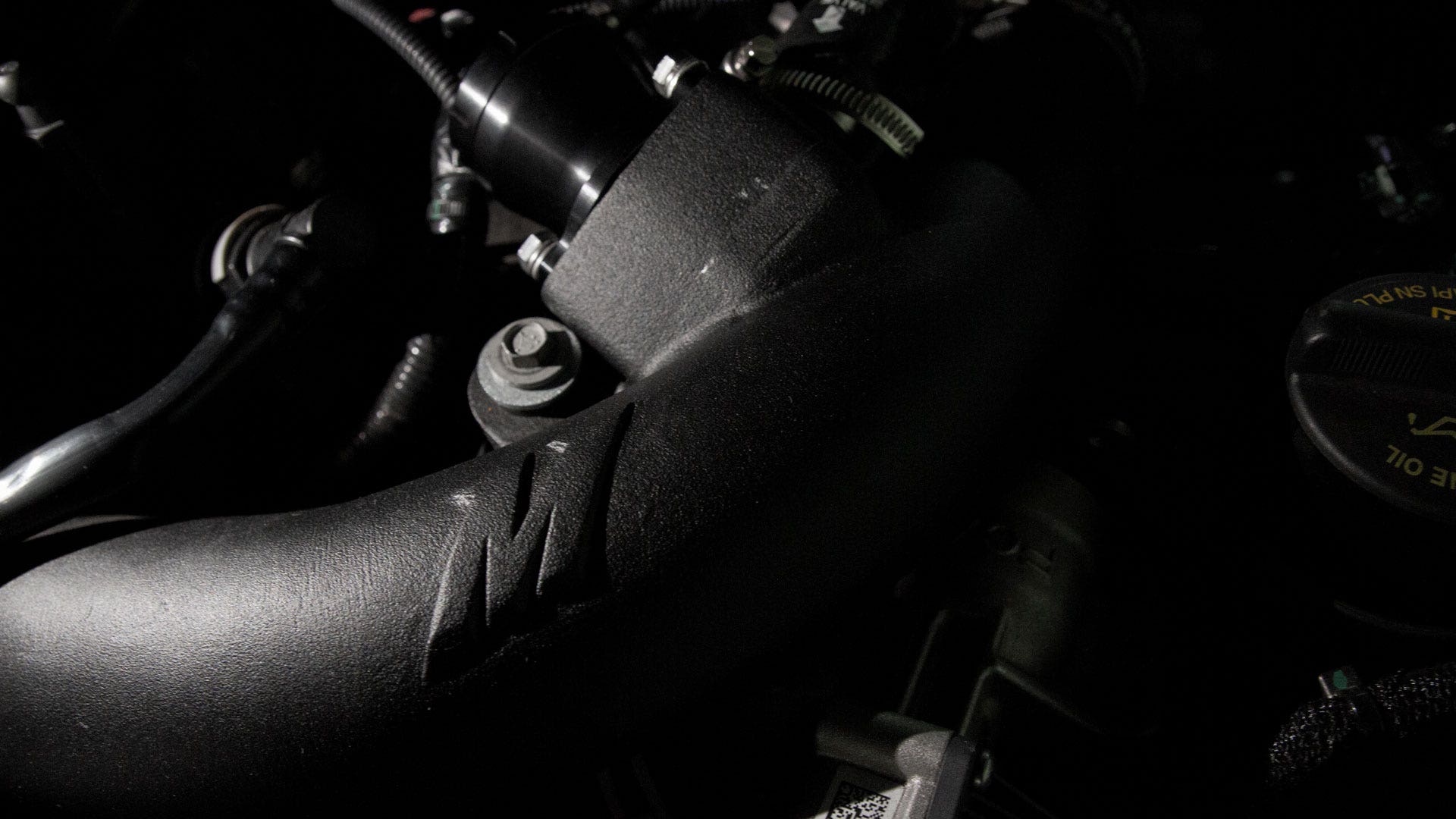 Over the course of R&D we heard a lot of feedback from our customers and two details stood out. First, we saw a lot of interest in adding boost gauges. You bought a turbocharged vehicle and you want to keep an eye on what the turbo is doing. The stock JL 2.0T has no provisions for adding a boost gauge; you must either drill and tap the thin plastic of the stock intercooler pipe or have an OBD reader constantly plugged in to see how much boost is flowing into your engine.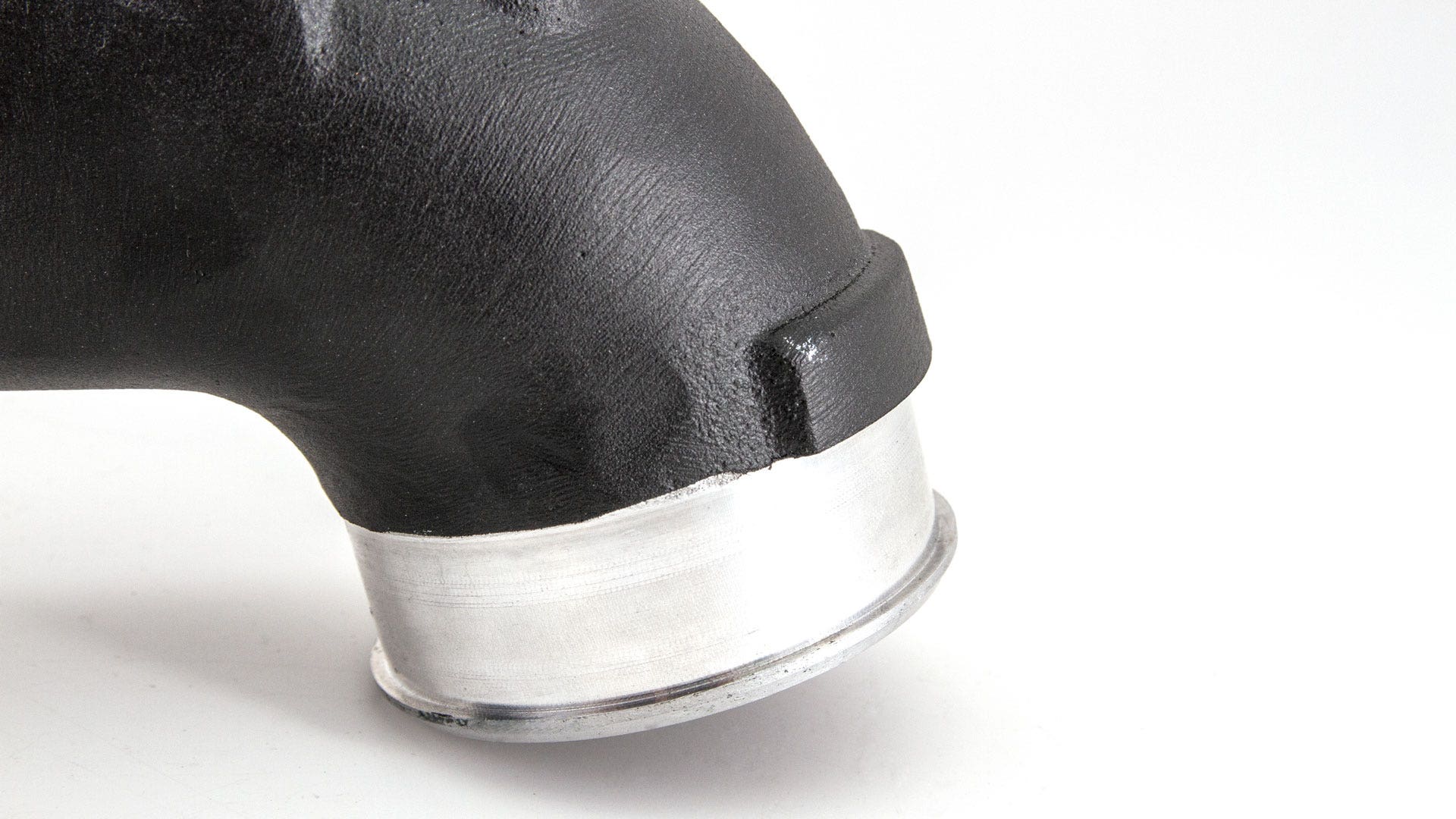 To address this, we added a small ridge on the outside of our intercooler pipe casting. This ridge gives you the extra material you need to properly drill and tap for a boost sensor or port. Depending on what your plans are for your JL, you can even drill and tap for something like methanol injection. We made the ridge extend around almost half of the pipe, so you can angle the sensor or port as needed. Check out the video below if you're not sure exactly how to drill and tap your intercooler pipe.
The other detail that we heard from your feedback was the possibility of adding aftermarket blow-off or bypass valves. This request was a little trickier to accomplish. We always want our products to fit with stock vehicles, so the stock bypass valve needed to fit, but we wanted a way to fit the different styles of aftermarket blow-off valves too. Some of these valves require welding on a small pipe that the blow-off valve clamps to. Others mount with standard flanges like the stock valve.
To fit all three of the possible valves our customers might use, our engineer came up with a clever solution. Instead of making the stock bypass valve mount part of the main casting, he designed the mount as an adapter that can be removed. Under the adapter is a pipe that can be used to add clamp-on valves. If you want to keep the stock bypass valve or a direct-fit aftermarket valve (like the Turbosmart valve we have installed on our JL), you simply bolt on the adapter.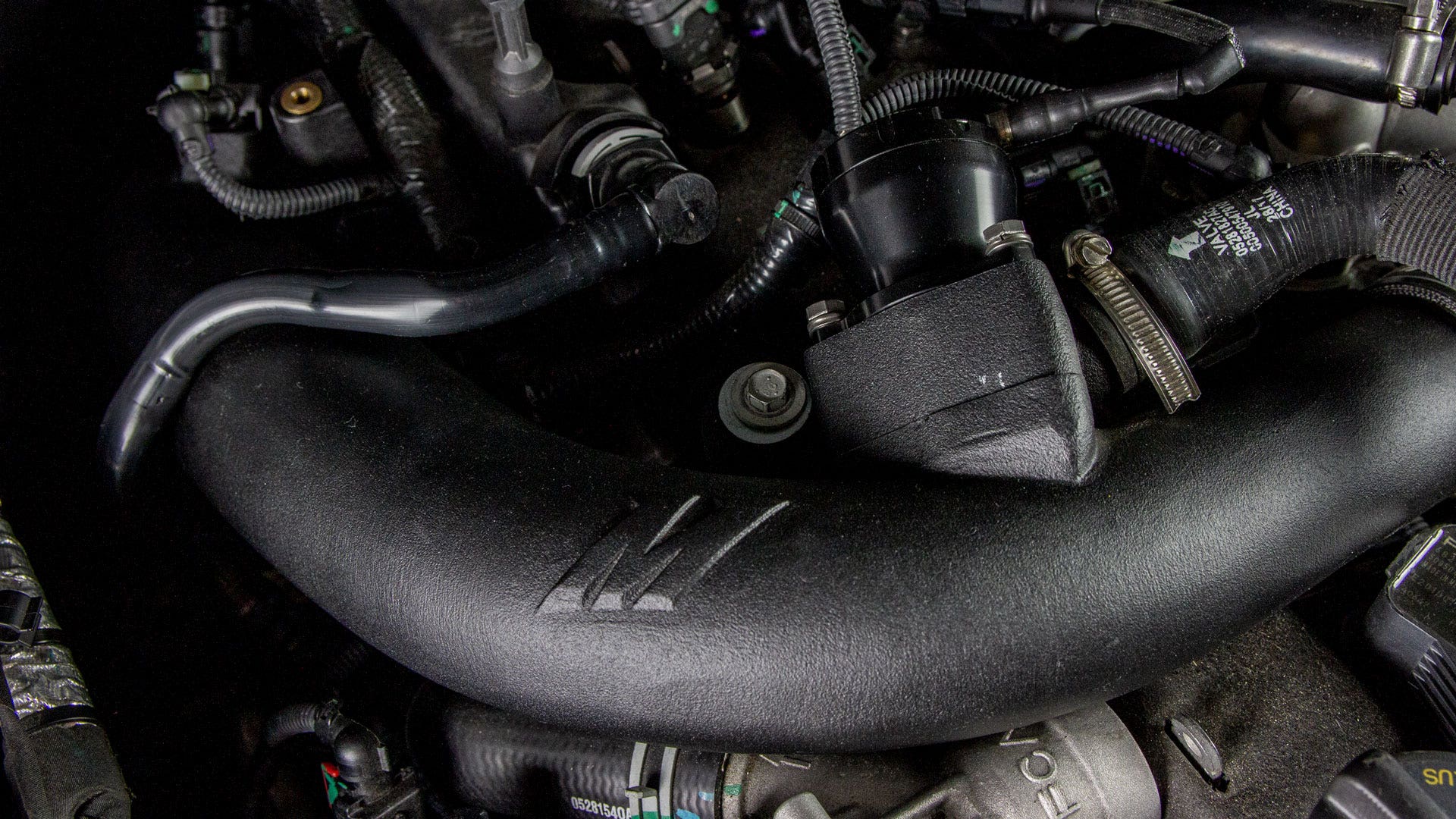 In the end, it's the details that make our products successful and we think our 2018+ Jeep JL 2.0T intercooler pipe has those covered. But it doesn't really matter what we think. It matters what our customers think. Keep an eye out for the next update where we'll be wrapping up our JL 2.0T intercooler pipe development and, as always, let us know what you think.