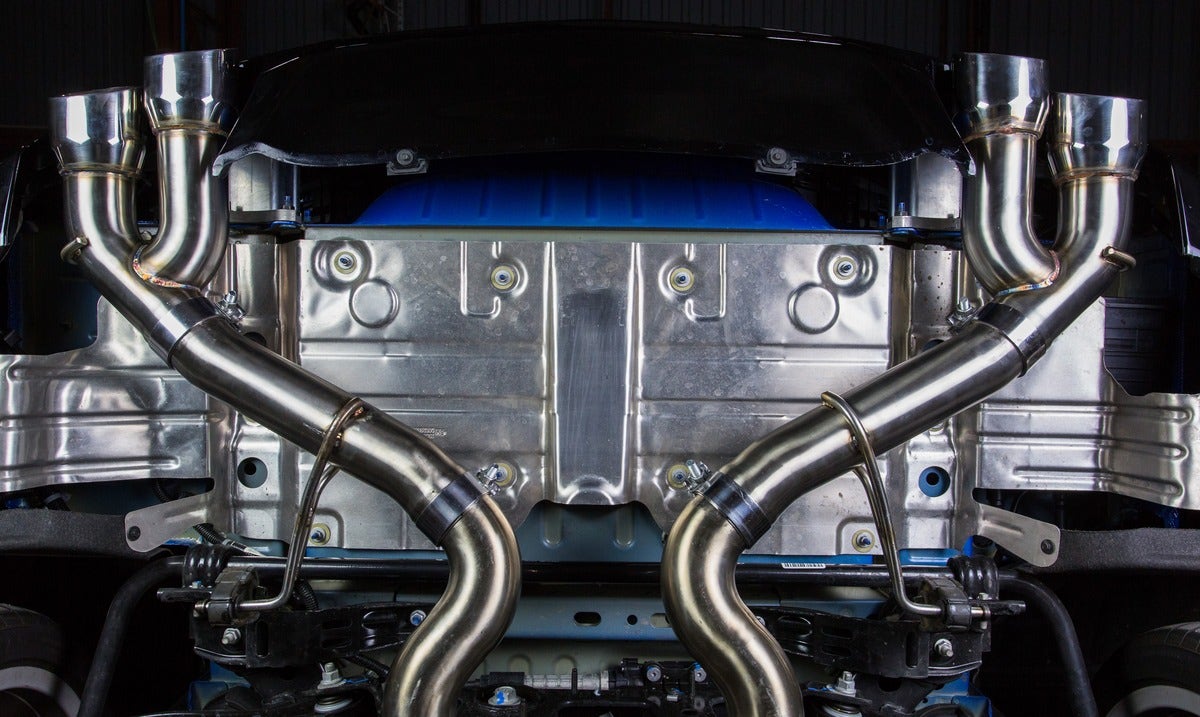 Piping Hot - Exhaust R&D, Part 6: Pure, Unadulterated, Awesomeness
The last piece of this puzzle has finally fallen into place. Finishing off our offerings for the 2016+ Chevy Camaro SS exhaust systems lands us here with our Race Axleback. The SS has an unmistakable sound, and it's a sound we don't want to stray far away from - we only want to enhance it in the most robust way possible, and I feel that the engineers have done just that.
I'll make this simple - this exhaust is mean.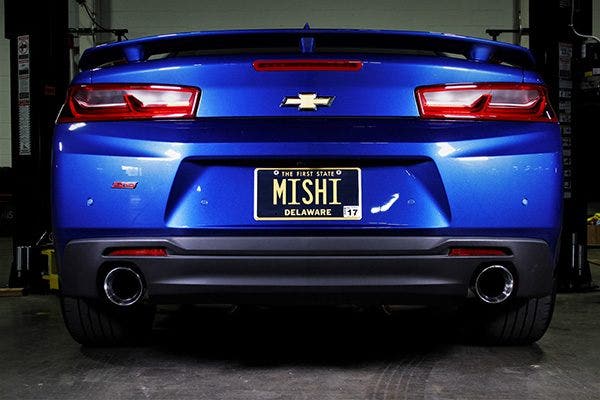 It's a mix of a modern sounding V8 with the raspy aggressive tone of a certain 1970's-era machine that was made of steel, had belt-buckle seat belts and a bad attitude. When this car starts up, it will give unassuming bystanders a jump - I've seen it happen at gas stations when I got to drive it. There are no fancy tricks here, just a raw, unrestricted, unfiltered sound from the hefty 6.2L LT1. Not only does this exhaust have a chip on its shoulder when it's at idle, but when you open the throttle, it screams like a bat-out-of-hell.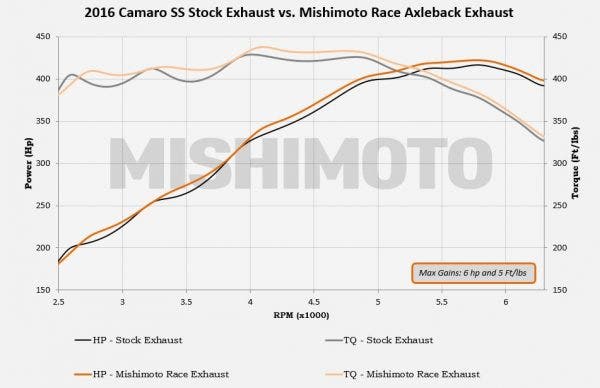 And on top of the awesome sound, it performed well on the dyno. Getting rid of that heavy suitcase exhaust that comes stock on these Camaro's increased exhaust flow and gave us some gains. We recorded an improvement of 6hp and 5 ft-lbs of torque! By replacing the heavy factory exhaust system with what are essentially full three-inch straight pipes composed of 304 stainless steel, we put a positive spin on the performance of our SS.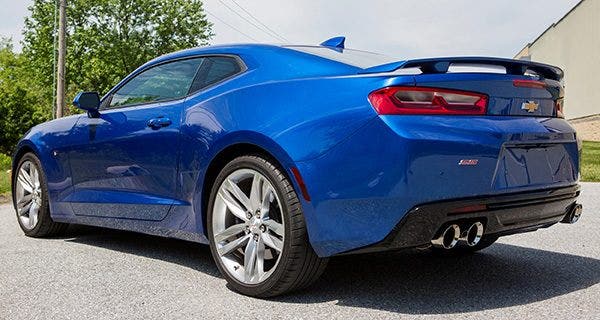 We are still giving you options for how you want your exhaust to look as well. Thanks to the community feedback some time ago, we are again going with welded tips, and you have the option to have either polished or black and either quad or, if you can get your hands on the right rear valence, dual tips. This exhaust is made to fit with the Camaro SS, but being an axleback, cutting of your factory exhaust will be required. Don't worry, though. We will include a nifty tool to help you make the cut very accurate on your stock pipes. The installation will be easy enough in your own driveway or garage with the proper tools.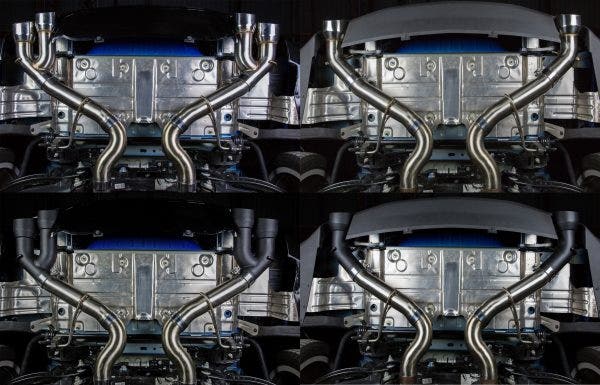 This exhaust is also a weight-saver. A stock NPP exhaust for this model year Camaro, weighs in at around 35 pounds, while the race exhaust with all components included weighs a total of 23 pounds, shaving off 12 pounds. Equipping this exhaust on a Camaro with a non-NPP exhaust will save you about 8 pounds. We are working on getting everything lined up for a presale sometime within the next month (including pricing and sound comparisons) so stay tuned. Thanks for following along!
-Diamaan