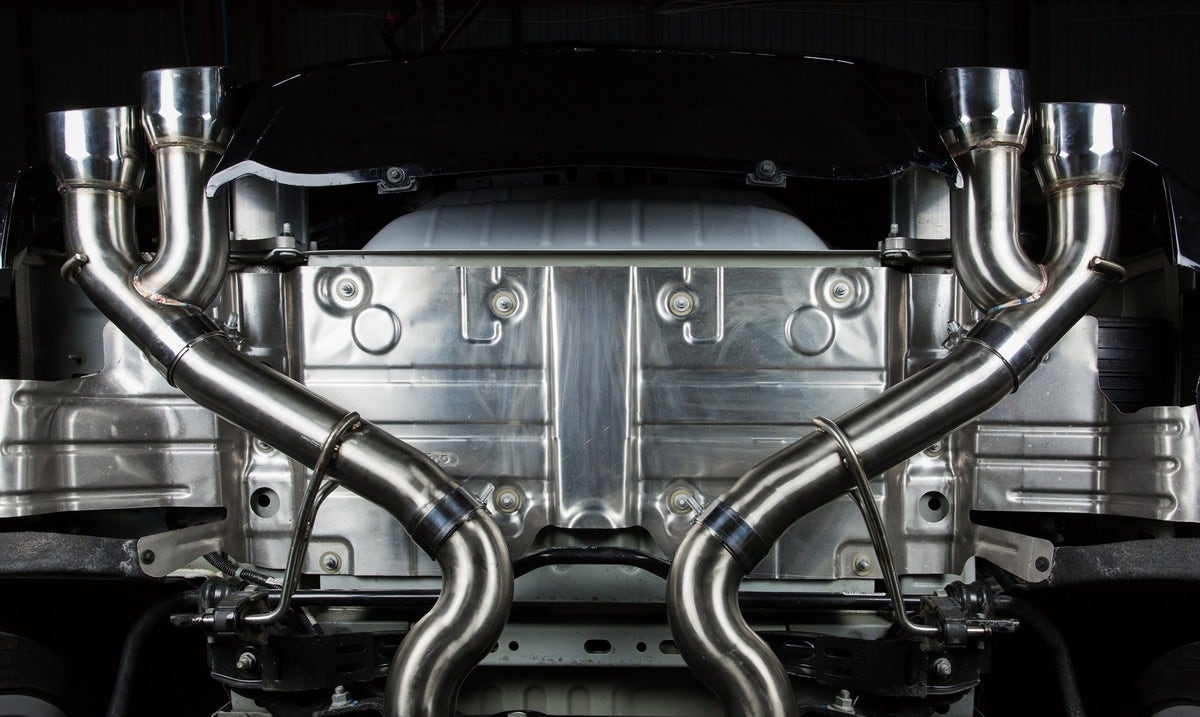 Makin' Our Camaro Purr - Axleback R&D: A Rumblin', Tumblin' Alternative
With the recent release of our Pro Cat-Back Exhaust for the 2016+ Chevy Camaro 2.0T, we have one more variation for you to check out - the Race Axleback.  While it may look like a step down from our Catback, I must say that this exhaust couldn't be any more aggressive.
Even though the cat-back is a full exhaust, it does have two muffling units towards the rear of the system (straight piping from the downpipe would be unbearably loud). This Race Axleback is essentially a full-on straight pipe for the rear section. From the mid-section of the factory exhaust all the way to the end of the rear bumper, there will be absolutely nothing impeding flow or sound, so it turns this mild 2.0T LTG into something completely different. I won't hold anything back here. There was little attempt to tame the sound coming from this exhaust design. This exhaust will crackle, drone, pop, and make surrounding ears curious. See for yourself in our comparison video below!
Again, like our cat-back, this axleback did not make any notable power gains. A few of you were actually surprised when we revealed this. The gains that come from exhaust modifications do not stem strictly from modifying the exhaust past the downpipe. Our engineers found that the primary restriction was the downpipe itself, and until you make modifications to that, real exhaust gains are difficult to come by. Sidenote - we have an available downpipe for this car!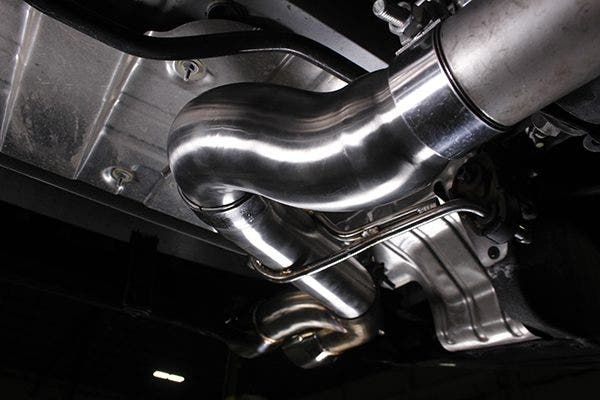 This exhaust will be made of 304 stainless steel and is expanded to a full three inches from the factory mid-section of the exhaust. The factory suitcase part of the exhaust carries heavy baggage, weighing in at 31 pounds, and our Race Axleback only weighs 23 pounds, saving you 8 pounds in the rear. We will give you the option to have dual or, if you can get your hands on the proper valence, quad tips in either a polished finish or powder-coated black. For a cleaner look, the exhaust tips will be welded on instead of clamped.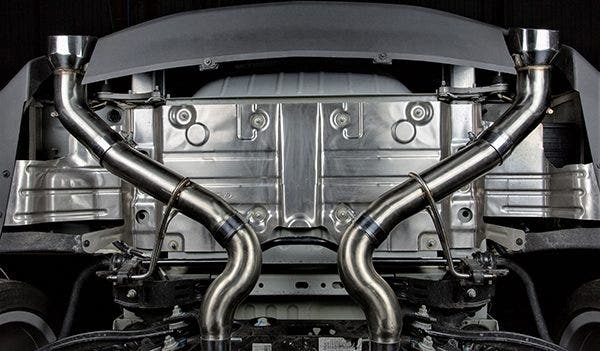 While this is an axleback and will require you to cut your factory exhaust, we will make that part easy for you by supplying a CNC-machined measuring tool so your cut is accurate. You won't have to leave your garage or driveway to get this unit installed with the proper tools. We are working to get the pre-sale live for this by the end of next month, so stay tuned for that. Thanks for following along!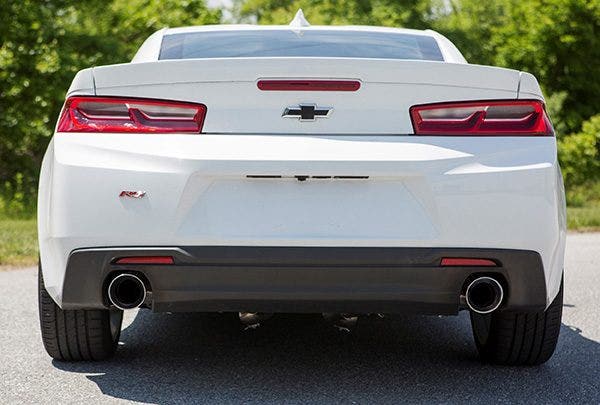 -Diamaan