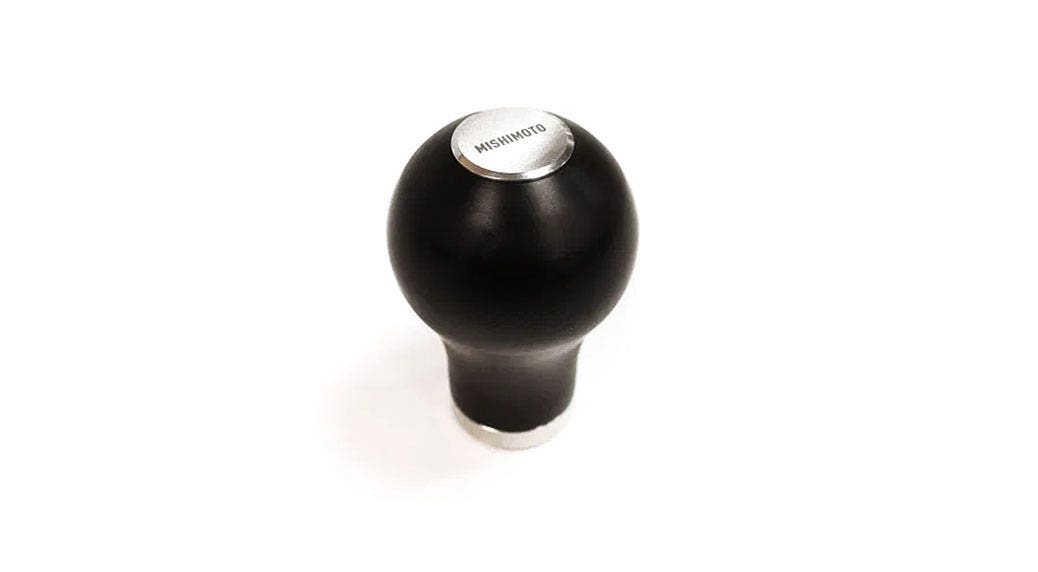 Shifting Nirvana. A Sneak Peek At Mishimoto's New Shift Knob Designs: Teardrop Shift Knob
Interested in purchasing one of our new shift knob designs? Check out more product details at the link below!
We've brought you two prototype designs thus far, and now we have one more weighted shift knob ready to pull from our knapsack and present to the public. These three designs are displayed in order from wild to mild, with our third design representing a more traditional shape. Hopefully, one of our new designs is something you could see yourself grabbing ahold of while ripping through some gears.
3D Models
As with our other designs, this life also began as a 3D model. Our Solidworks wizards went to work and quickly transformed an idea from sketches to a rendering. Check it out!
As indicated by the name, the general shape is in the form of a teardrop, which provides a nice ergonomic feel.
Check out the Mishimoto logo laser etched on top!
This knob incorporates a few unique features and different materials. Take a look at a rendered cutaway.
The inner portion of the knob (silver) is machined 303 stainless steel and includes a threaded base to accept our various shift knob adapters. Each adapter has a different internal thread size/pitch, meaning our knobs will fit most applications. In addition, this knob also features a set screw to function with non-threaded shift rods, such as those found on BMWs. The use of stainless steel gives this knob some heft, weighing in at 294 grams. This is the middleweight contender in our lineup, with the large bike grip handle weighing nearly 500 grams and our pistol grip knob coming in at 200 grams.
The outer black portion of the knob is manufactured from Delrin. This means you won't melt the skin off your palm on hot summer days, which is quite common with all-metal knobs. Hooray for painless shifting!
Functional Prototype
In a flash, we had our prototype design constructed and in our office for a comprehensive evaluation.
And a look at the top.
This knob design ended up being an office favorite. The exterior material feels great in your hands, and the added weight should really help with shift feel. We won't be making any major changes to this design.
Knob Availability
These knobs are coming quick! We expect our first batch to arrive next week. You can get your paws on these very soon.
Thanks for taking a look!
-John
Interested in purchasing one of our new shift knob designs? Check out more product details at the link below!