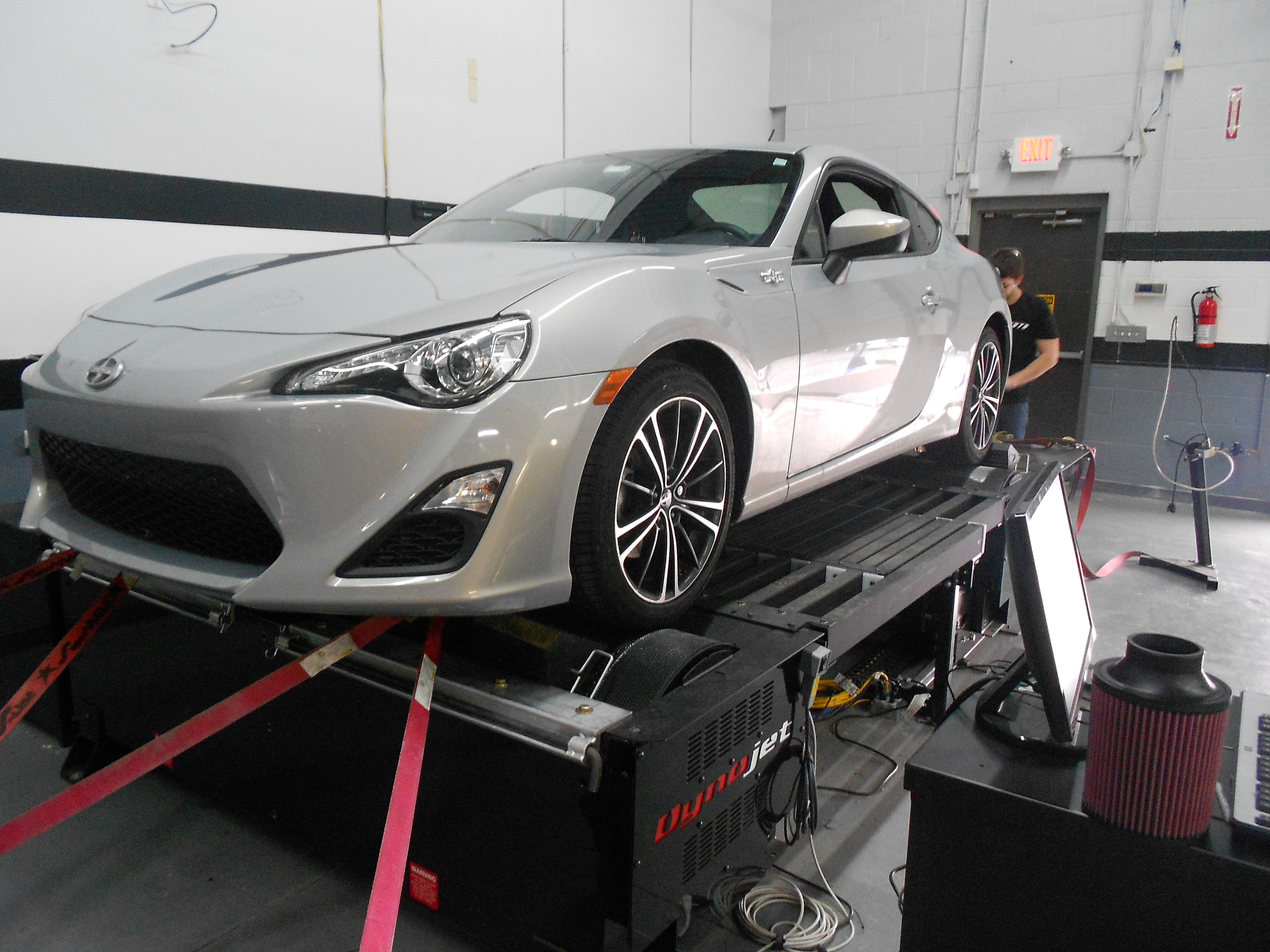 2013+ Subaru BRZ / Scion FR-S Performance Cold-Air Intake, Part 3: Initial Prototype Testing and Data Collection
Interested in purchasing our BRZ intake? Check out our product page for more information!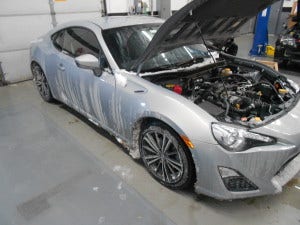 Daily-driven test vehicle, 2013 FR-S
With all our prototypes ready to rock and our vehicle at hand, it was time for testing day. Our team set to work strapping the vehicle down to the dyno and prepared to make some baseline runs on the stock setup. Luckily, we caught a day where the weather was agreeable and the vehicle was free of snow and salt.
Finally, we were prepared to make a few pulls. As you can see from the last image we have numerous development projects going on at once. The 6.0L Powerstroke on the right is receiving a nice aluminum radiator upgrade courtesy of Mishimoto! But,  this article isn't about rolling coal or compound turbo setups, so back to the discussion about the 86.
We would be first testing the completely stock intake system. It is important that our processes remain consistent for each component we test. During each portion of data collection we warm-up the vehicle adequately and make 3-5 pulls with a short 5-minute break between each one. This allows us to form a consistent average that we can use for comparison against the Mishimoto intake.
After obtaining baseline data, we installed the Mishimoto intake system and begin testing each of the MAF housings we had fabricated. We used our fabricated housings of different sizes to  compare with the stock intake in terms of both power and AFR. Check out our prototype in its near final state for testing.
After a long day of swapping components and making pulls, we finally had all of the data necessary to push this project in the right direction. Our team compiled the results and reviewed them. The results were very similar to what we expected!
The plot above has quite a bit going on so let me break this down for you in a form that is more easily managed. This plot is organized by peak AFR, which was our main concern/target during this particular testing. Power numbers are collected at 6,000 rpm, while peak power is found around the range of 6,750 rpm. Check out the chart below!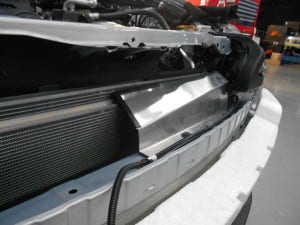 BRZ/FR-S Intake air diverter
That is all for this portion of the build! We will return soon with a fully polished prototype for our final installation and round of testing to ensure that this product is exactly as we had envisioned from the start.
Thanks for following!
Interested in purchasing our BRZ intake? Check out our product page for more information!