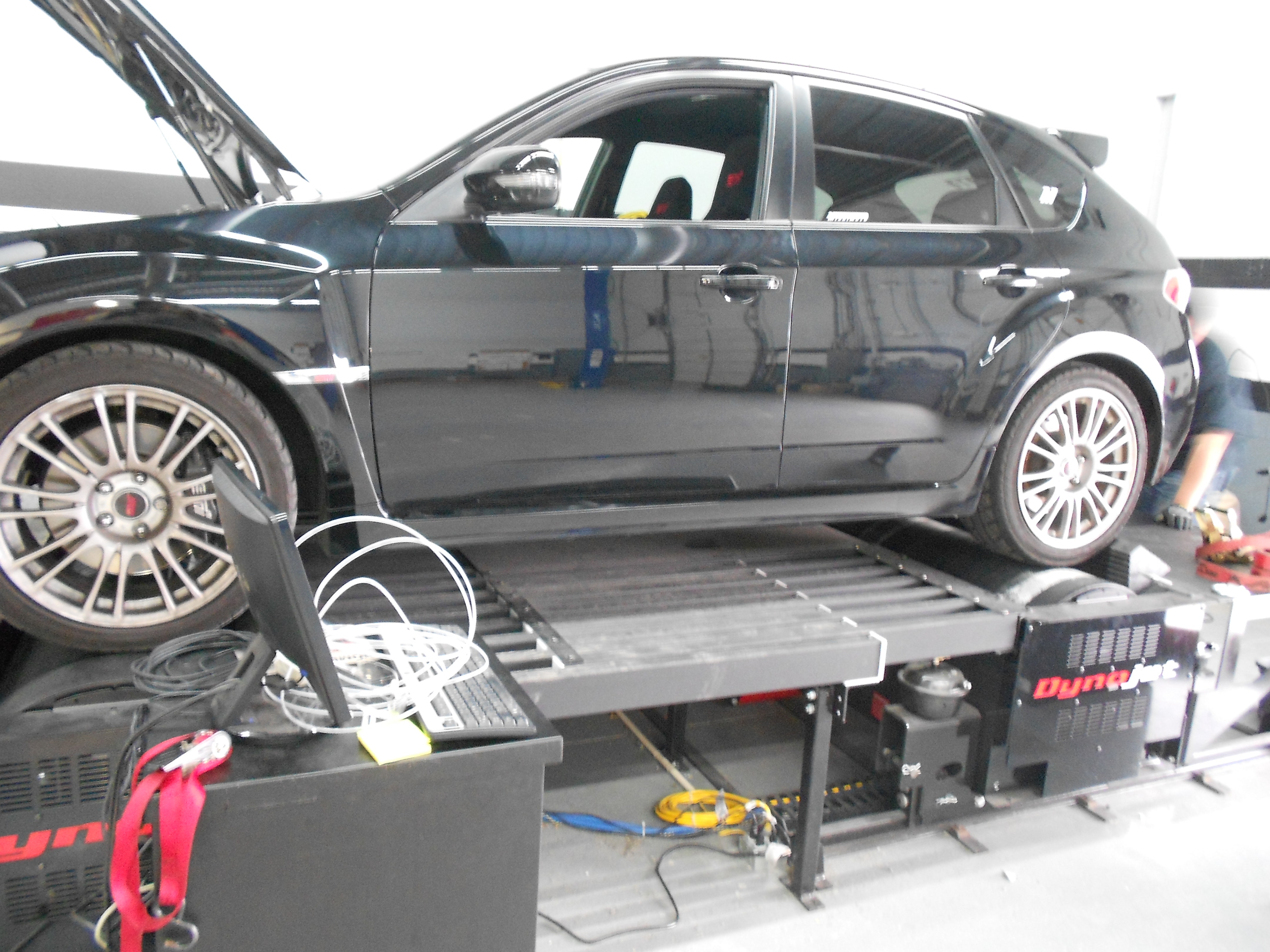 2008+ Subaru WRX/STI Performance Air Intake Part 1: Introduction and Goals
Posted:
February 10, 2014
Interested in purchasing our WRX/STi intake? Check out more details on our product page linked below!
When you envision a performance automotive company, it is sometimes difficult to picture the effort going on behind the scenes. The project lifecycle from conception to completion is a hectic yet interesting process that encompasses discovery, data collection, improvement, and creation. High-quality polished images showcase the end result of hard work, but what really goes on while engineers fabricate components, test prototypes, and analyze data? All this effort is essential to create an efficient and accurate product that bolts into your vehicle and enhances performance, whether you are making a pass at the strip or clipping an apex at a hill-climb.
Enthusiasts are typically very curious about the technical aspects of their performance parts, so this should pique the interest of gearheads and petrol heads everywhere. The goal of this blog is to reveal the truly interesting work here at Mishimoto and to keep you up-to-date on our in-progress projects. We want to provide insight into our upcoming products and the work that went into them behind the shop doors. Feel free to add this page to your favorites, subscribe, comment, or make suggestions about projects you want our team to tackle. I am all ears!
So let's step into our first product, one that is introducing a completely new line for us. After much discussion and debate, our team has decided to dive into air intake systems. Traditionally our company has been involved in the performance cooling sector, including radiators, intercoolers, oil coolers, and more. For this new line we are focusing on cool air charge, performance gains, and, of course, an improved intake sound. Our new facility is equipped with an in-house dyno, which provides the opportunity to fine-tune our designs and provide real, accurate performance data. Sifting through other products on the market will reveal a huge variety of claims, some of which seem almost too hard to believe. With every Mishimoto product you can be sure that what you get in the box will perform exactly as we have specified. Yes, we realize the intake market is quite saturated with a variety of offerings and brands, but we intend to do things a bit differently, as you will see below.
On to the project at hand! We started with our shop vehicle, a 2010 Subaru STI that we obtained for product development purposes. Using this vehicle, we developed a direct-fit oil cooler kit, performance aluminum radiator, and silicone radiator hose kit, and we are working on a few other products that have not yet reached completion. This car came to us bone stock, with less than 25K miles and ready for an exciting life on the dyno. Prior to the start of tearing down the car, taking measurements, and fabricating components, we set a few initial goals:
Provide additional horsepower and torque without compromising engine longevity.
Bolt products into place quickly and easily using standard hand tools.
Perform like a true cold air intake, pulling air from outside the engine bay.
Perform well as a bolt-on intake requiring zero tuning.
Improve intake sound quality.
With goals in place and a general consensus on potential design ideas, our engineers set to work to create a few prototypes!
Check back soon for the next stage of development!
Interested in purchasing our WRX/STi intake? Check out more details on our product page linked below!