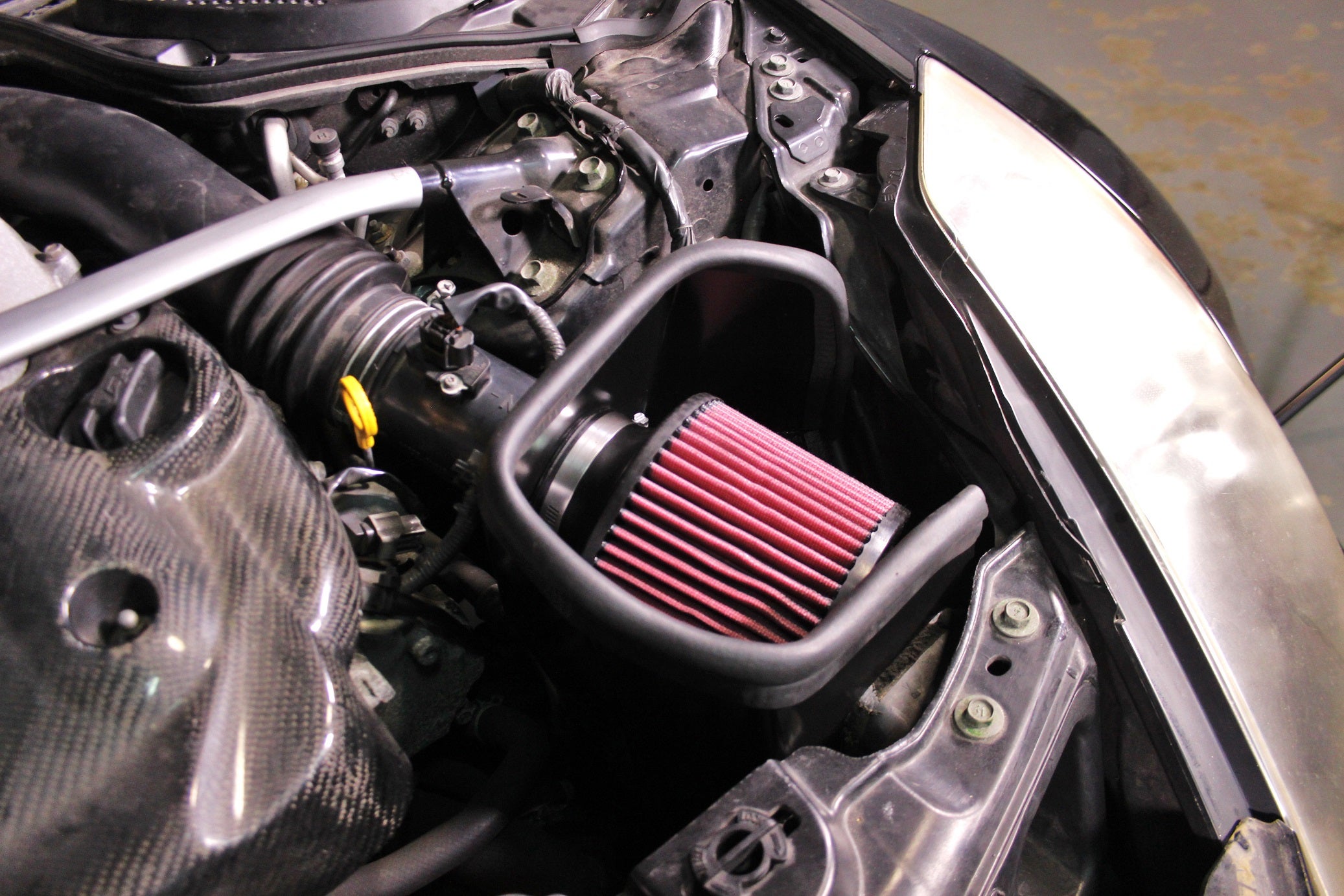 Posted:
September 04, 2015
Interested in purchasing our awesome intake system? Check out our product page linked below!
Last time we dyno tested our assembled prototype for sound and performance. Maximum gains were achieved in the midrange of the rpm band to the tune of 10 whp and 13 wtq. These are impressive numbers. We saw gains from the start of the pull through redline, averaging around 5-7 whp/wtq throughout.
The sound produced by the VQ with our intake installed is nothing short of awesome! The large air filter and reduced restriction produces a deeper, amplified induction tone that sounds quite satisfying from behind the wheel.
Our last task is to fully model our design in Solidworks and construct our final prototype for fitment confirmation. As we mentioned last time, minor tweaks were needed to perfect fitment.
Intake 3D
Continue Reading »