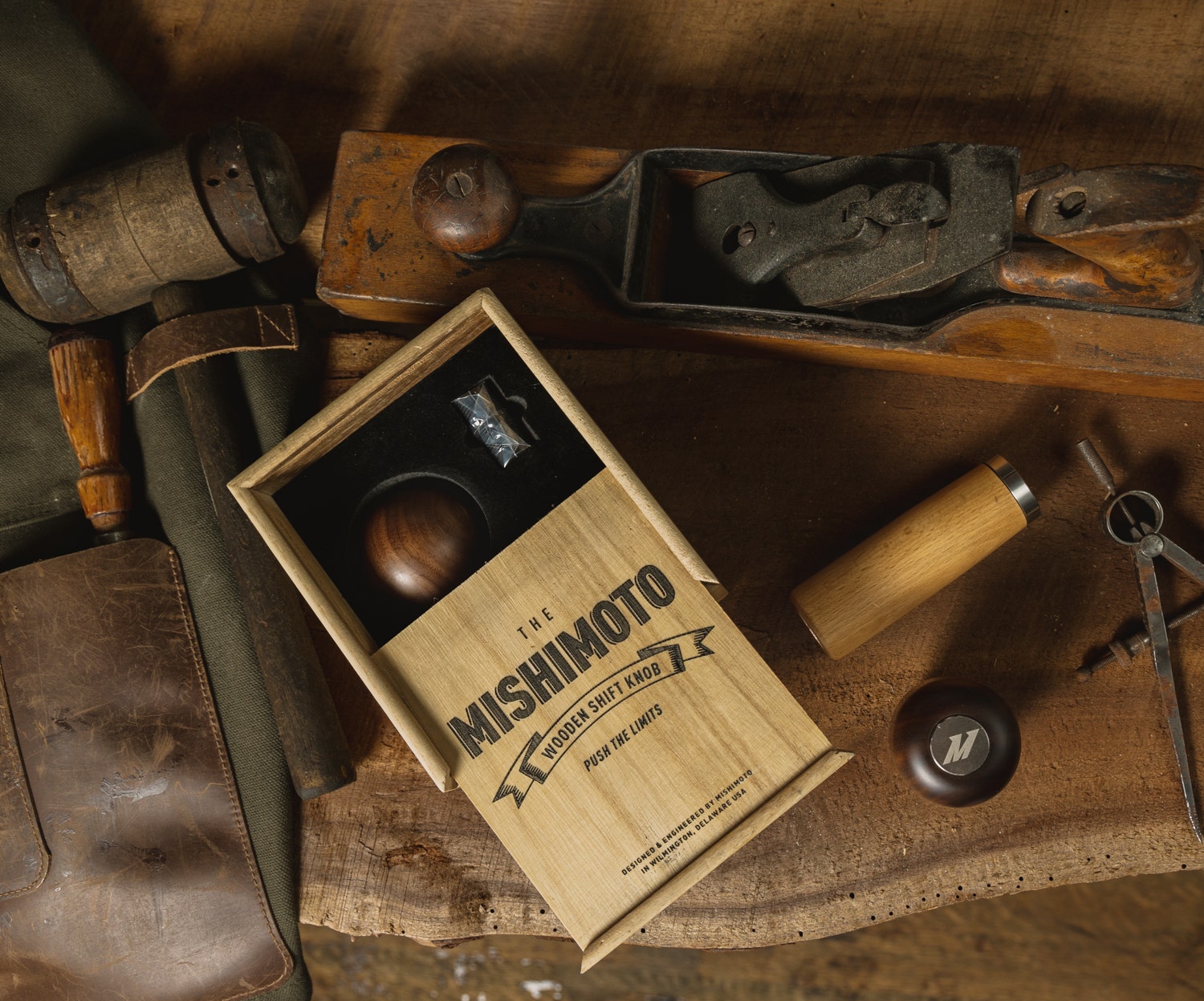 Touch of Class – Mishimoto Steel Core Wooden Shift Knobs
Posted:
February 08, 2023
In the automotive world, not many things can outweigh the impact of performance upgrades. Sure, added power or increased grip is vital to the vehicle's overall performance, but missing the mark on the finishing touches can thwart any well-planned build. A ragged interior or scuffed exterior bits turn any blissful machine into a fast car with a nagging list of gripes. For our three-pedal gang out there, we know one of the best means of preventing this dilemma is with the help of quality and classy shift knob, and what's more classy than wood grain. 
Now, the thought of woodgrain interior accents might conjure thoughts or pseudo wood patterns imprinted on bits of flimsy plastic, which is fair. This faux wood pattern almost had the opposite effect on the perception of the cockpit. Our shift knobs, on the other hand, are designed to class up the cabin, starting with the build quality. Our knobs are the real thing. Instead of imitating the look and texture of desirable hardwoods, our knobs are genuine chunks of walnut or beech, complete with unique grains, that have been artfully sculpted into three distinct shapes to personalize your driving experience further.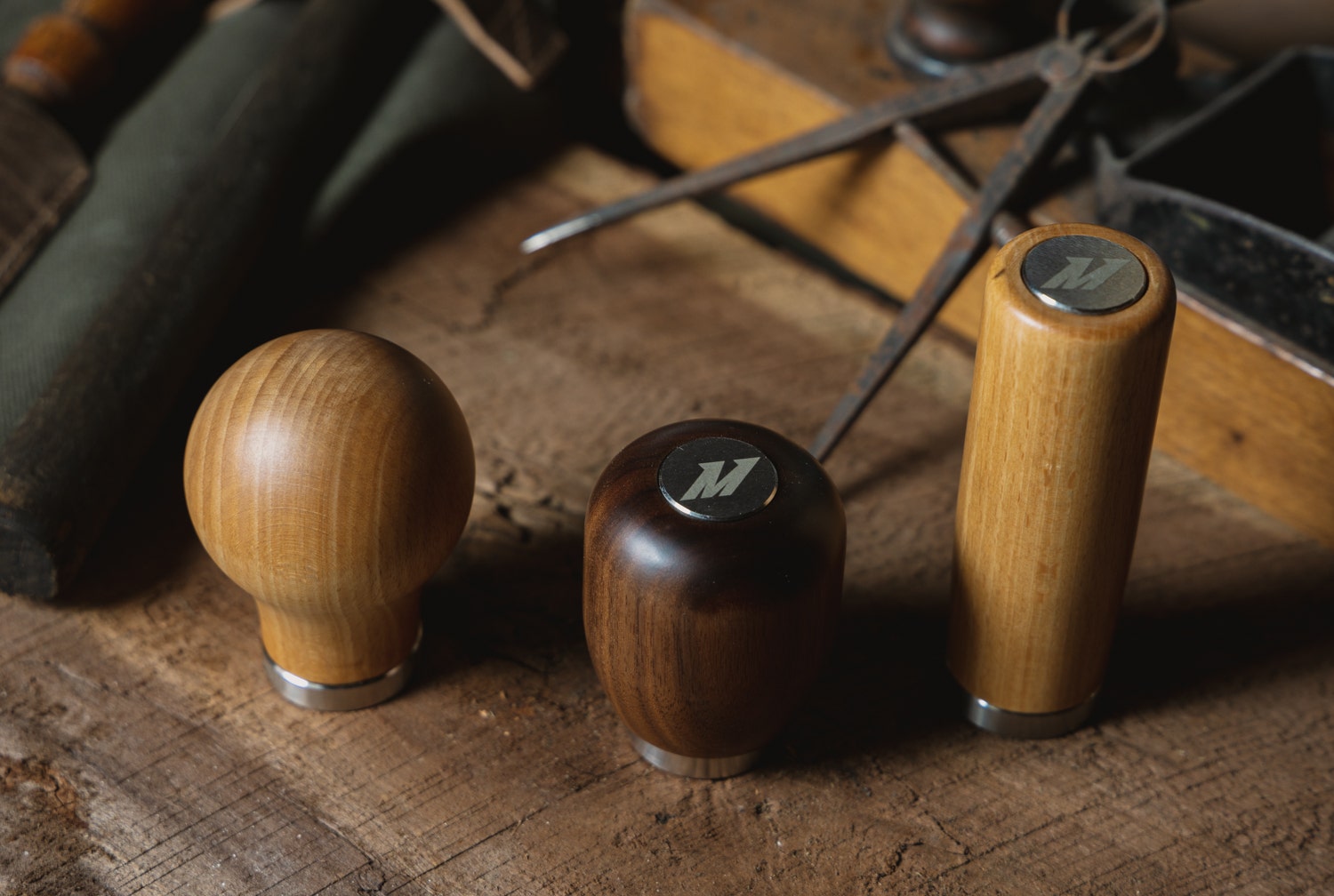 While the visuals are essential, the hand feel is critical. Since these shift knobs will have extensive hands-on experience, we took measures to ensure a pleasant shifting experience. For starters, each of our wooden shift knobs is coated in a fine layer of polyurethane which greets your hand with a smooth touch with hinds of natural wood grain. This finishing touch provides a pleasant gripping point for each gear change or just a nice place to rest your hand while cruising. This coating also delivers a soft, matte finish for a timeless look in any vehicle's cabin while keeping your choice of dark walnut or beech safe from the tribulations of daily use.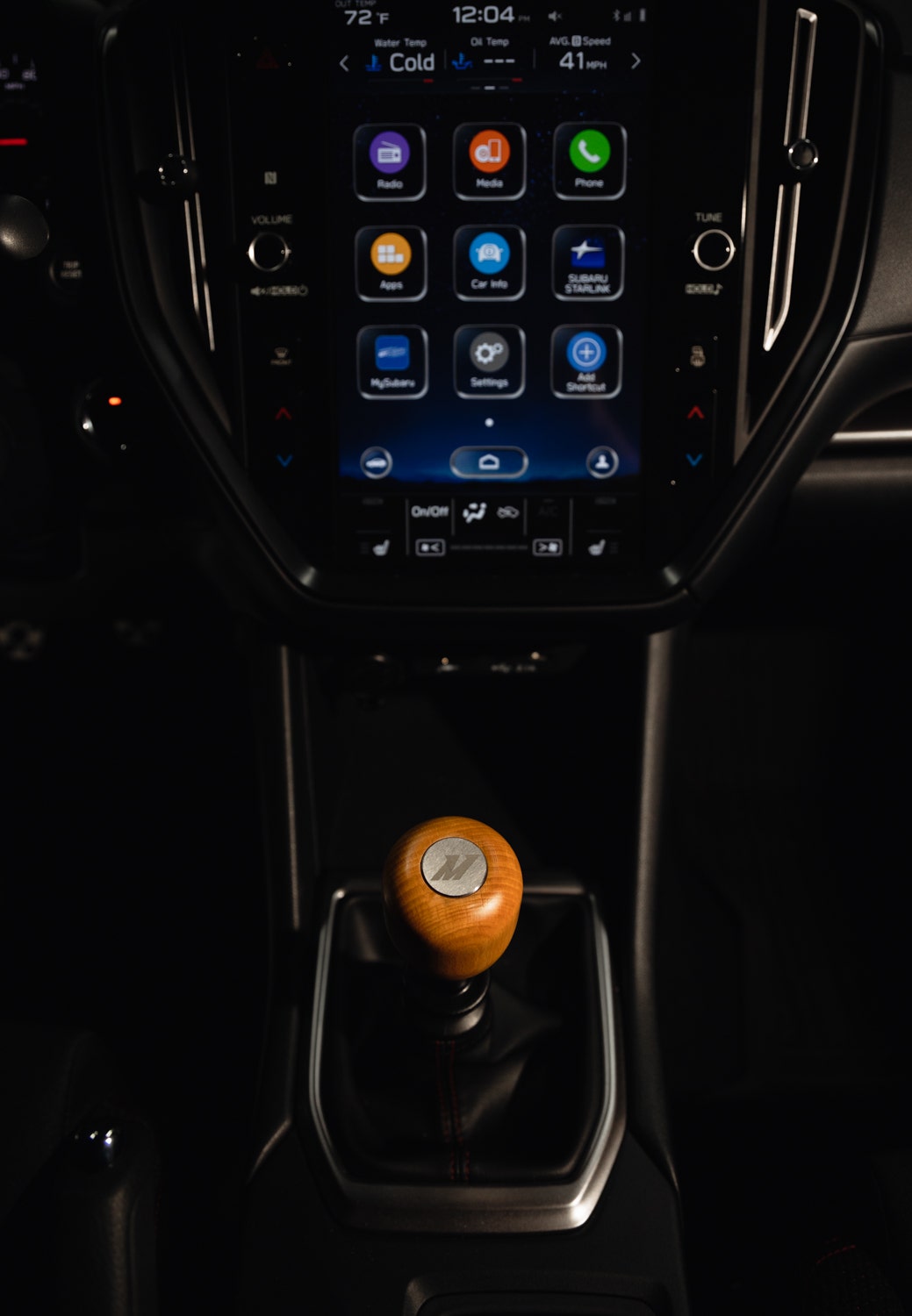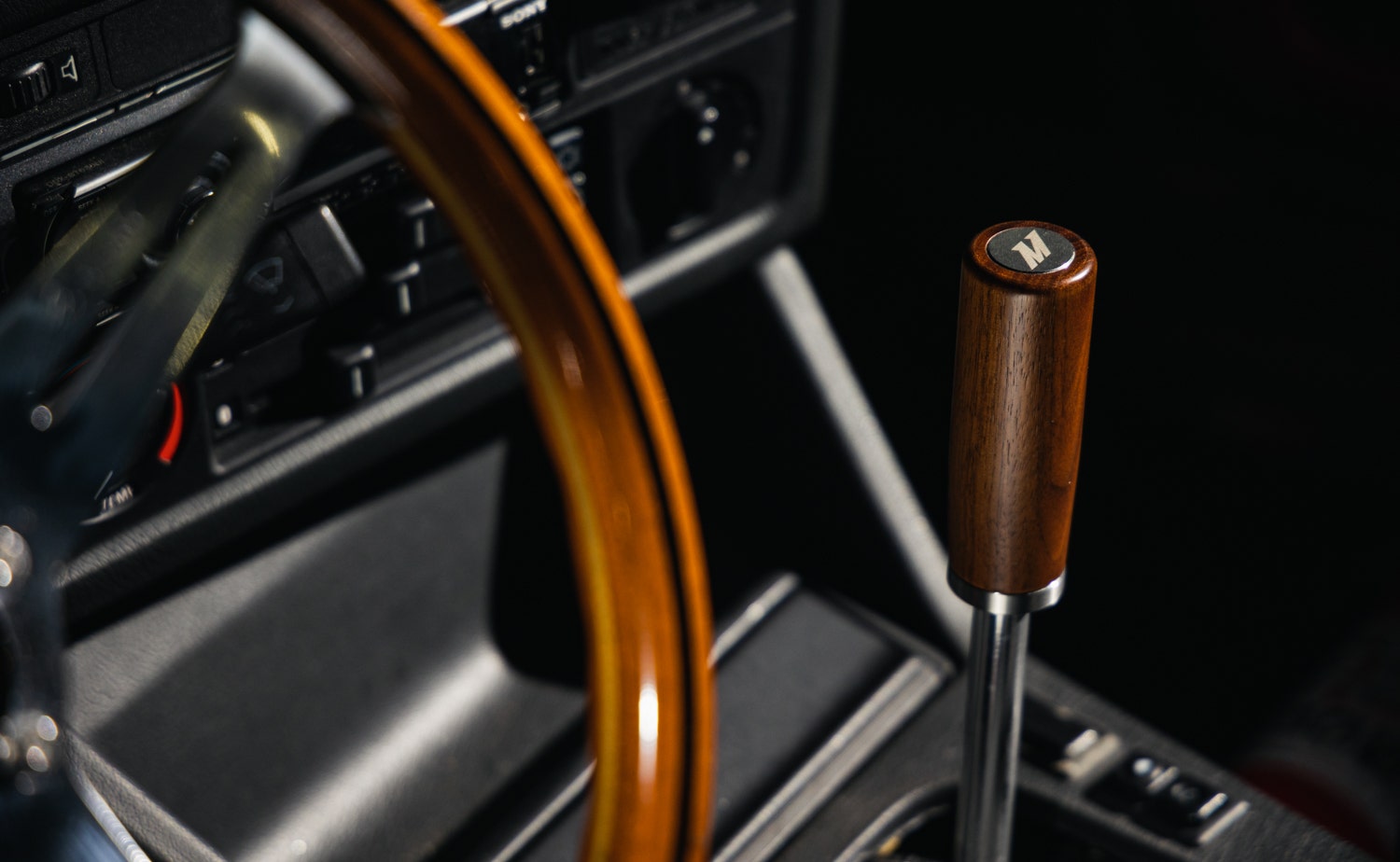 Look and feel aren't all we have to offer, either. Each crafted shift knob is paired with a weighted steel core to ensure solid and meaningful transitions between each gear. Our core weighs in at 180 grams, or 6.35oz, for a perfectly balanced feel. Our steel core also comes bearing an M18x1.5 thread for optimal use on other Mishimoto shift knob accessories and can adapt to a wide range of shifters with the help of our included threaded inserts.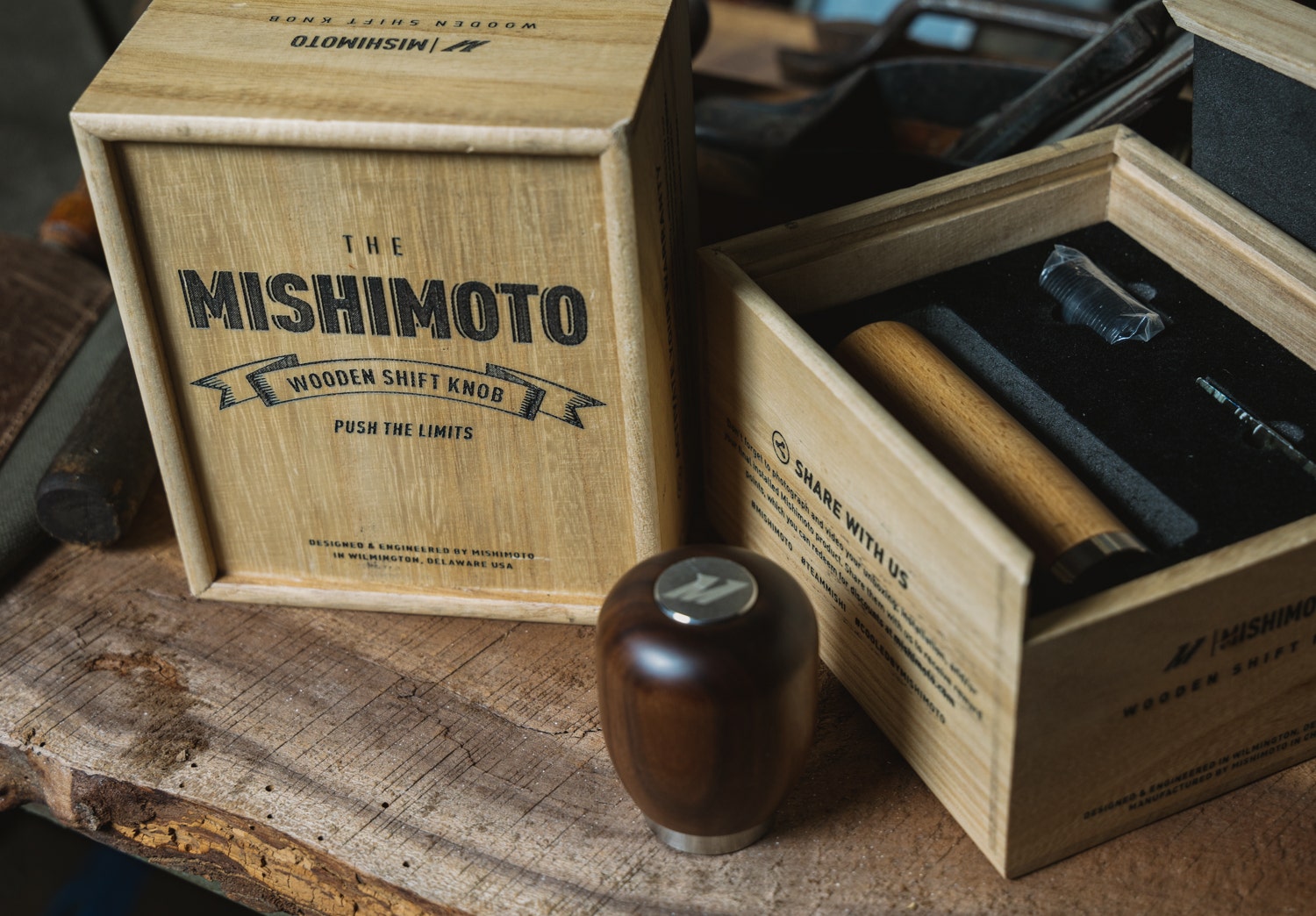 While performance is a critical component, it's the finishing touches that truly tie the entire build together. The small tweaks bring forth the true pleasure of harnessing the power packed under the hood. It also never hurts to have these small touches add a bit of class to your vehicle's cockpit. So make sure that you grab yours today: