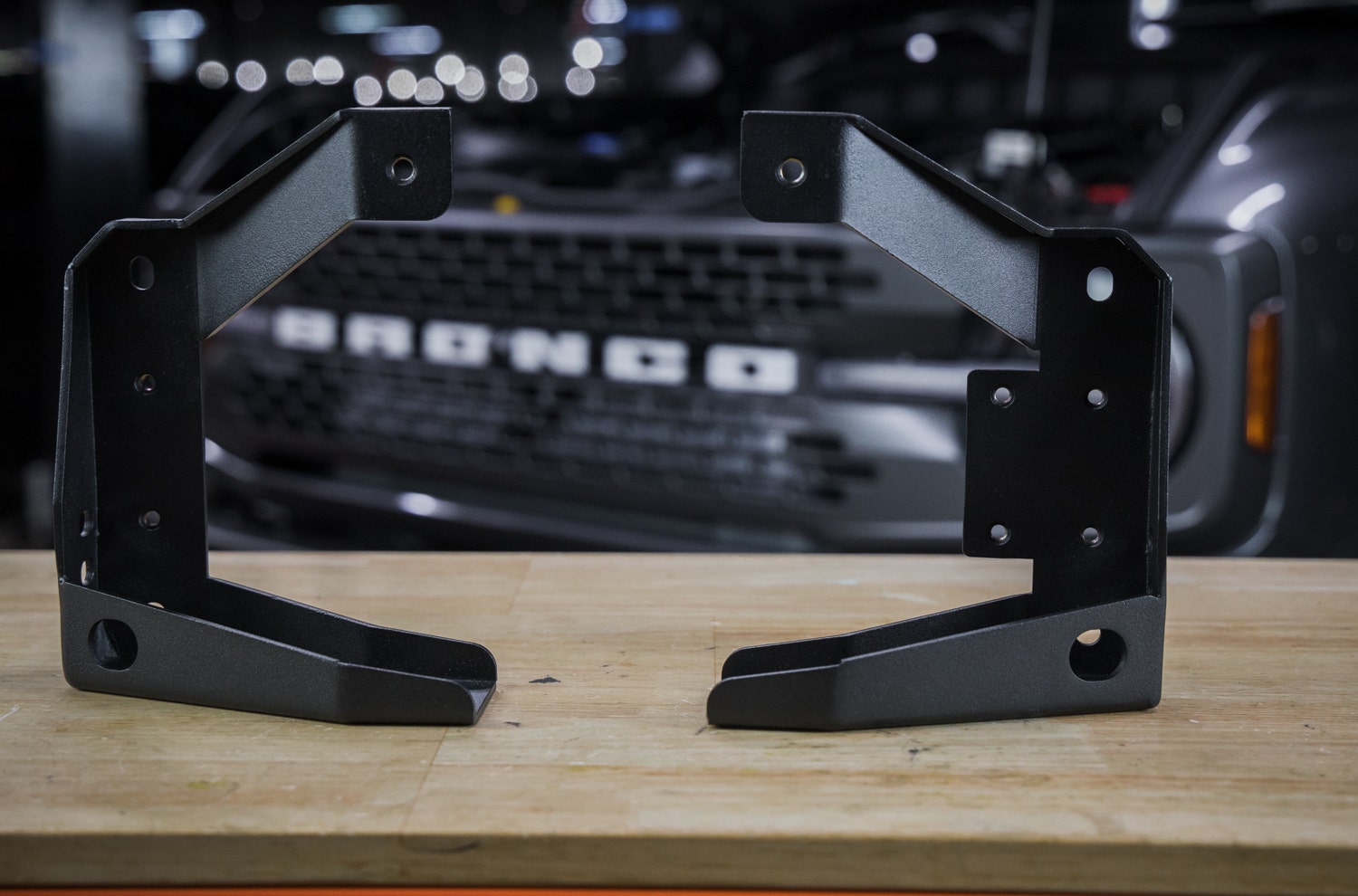 High Road – 2021+ Ford Bronco 2.3L/2.7L Performance Intercooler R&D, Part 4 – Bracketry Production Sample
Posted:
February 08, 2023
While it might not seem like it, any excursion in the Bronco is a team effort. From the driver's seat, you're just manipulating the throttle and steering while generally making smart decisions, but the brigade of electronics, sensors, and hardware supporting the EcoBoost powertrain strapped to this modern off-roading chassis all work in perfect harmony to go over any terrain. Teamwork is, in fact, making the dream work. The same could be said regarding the Bronco's intercooler re-homing process. Our fresh high-mount intercooler design might be the show's star, but it turns into a fancy paperweight without its literal supporting cast.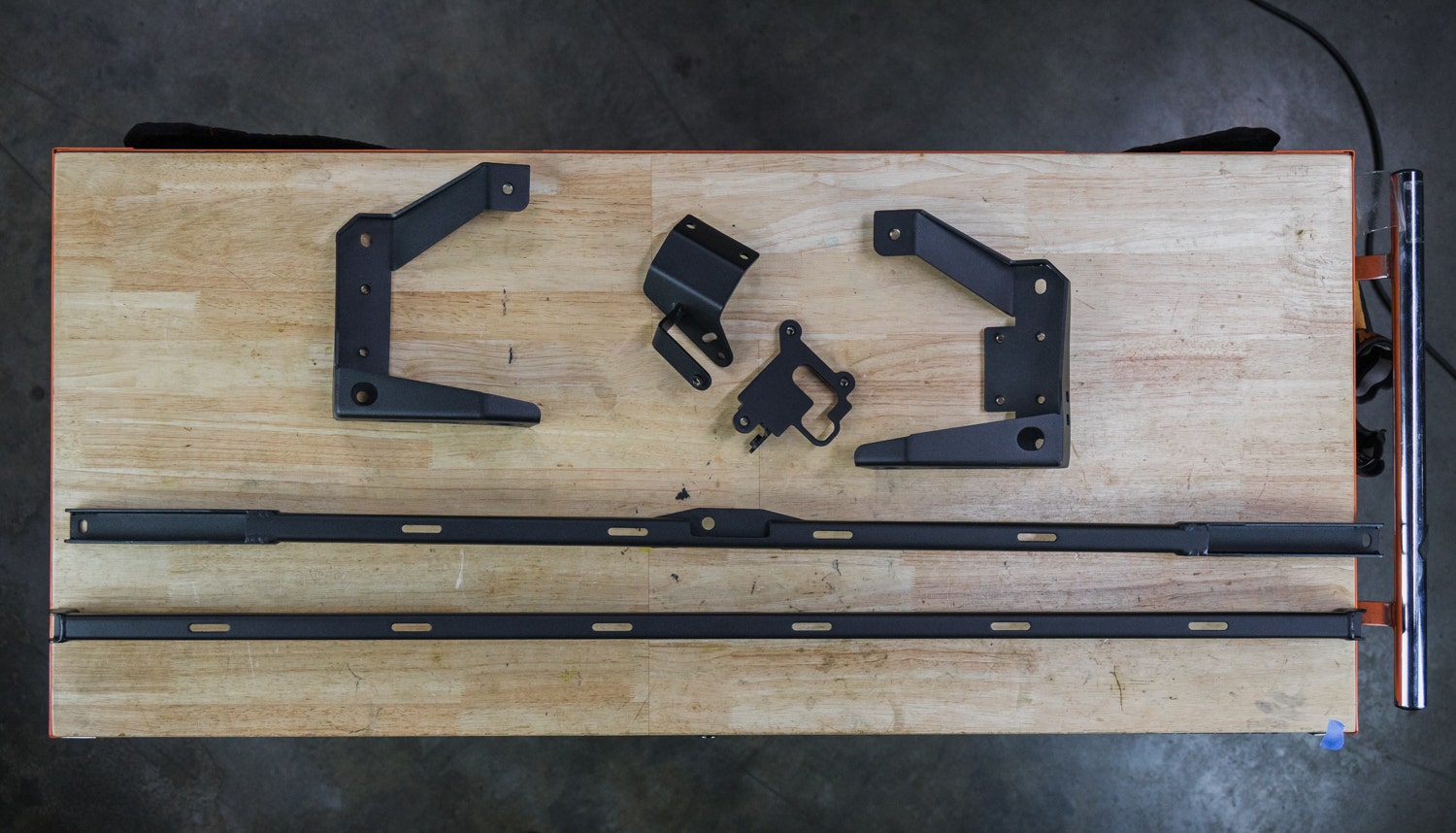 When we last left off, our sleek intercooler was finding its new home behind the Bronco's upper grill, but with the help of our rusty prototypes. After some tweaks and finishing touches, our final bracket set is in the R&D facility and ready for the road.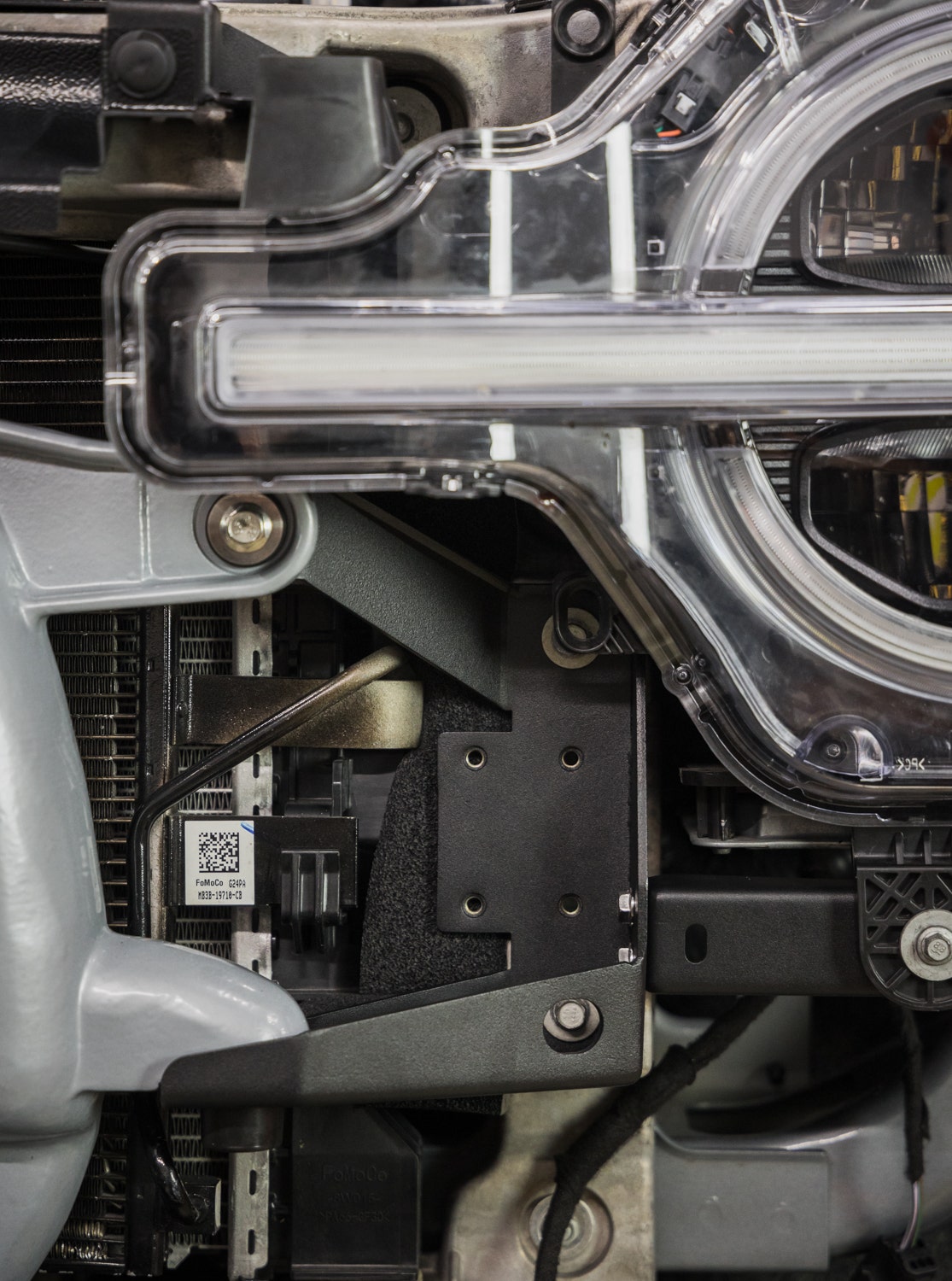 There's no denying it, the improvements to our intercooler make our final design on the heavier side. While the benefits of this intercooler greatly outweigh the added mass, it still needs a robust support system to remain in its new homestead. The basis of this support system starts with steel. Expertly shaped for this application, the base of our bracketry system starts with the intercooler supports. This initial footprint ties directly into the Bronco's radiator support for a sturdy intercooler suspension and provides provisions to reattach the rest of the front end.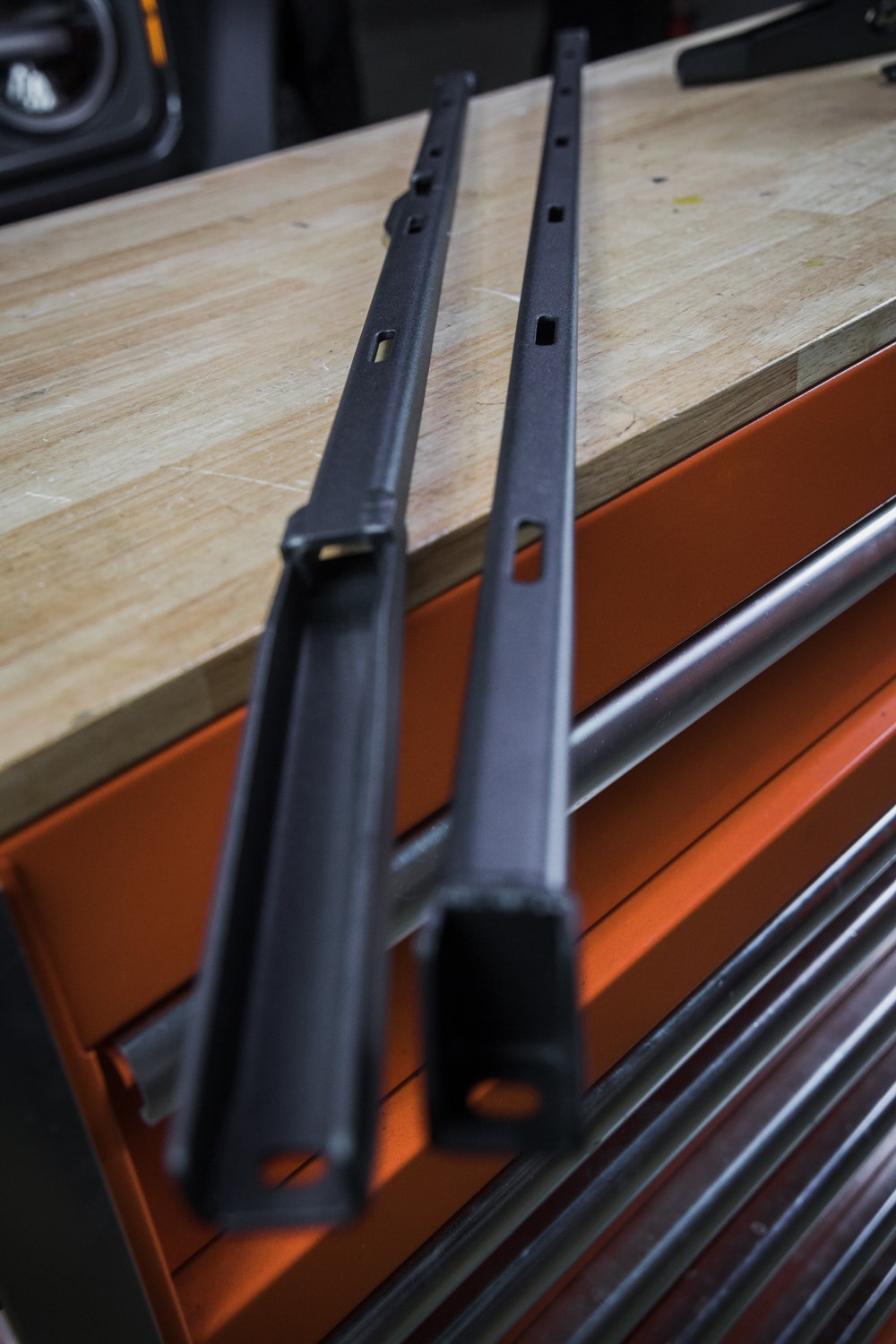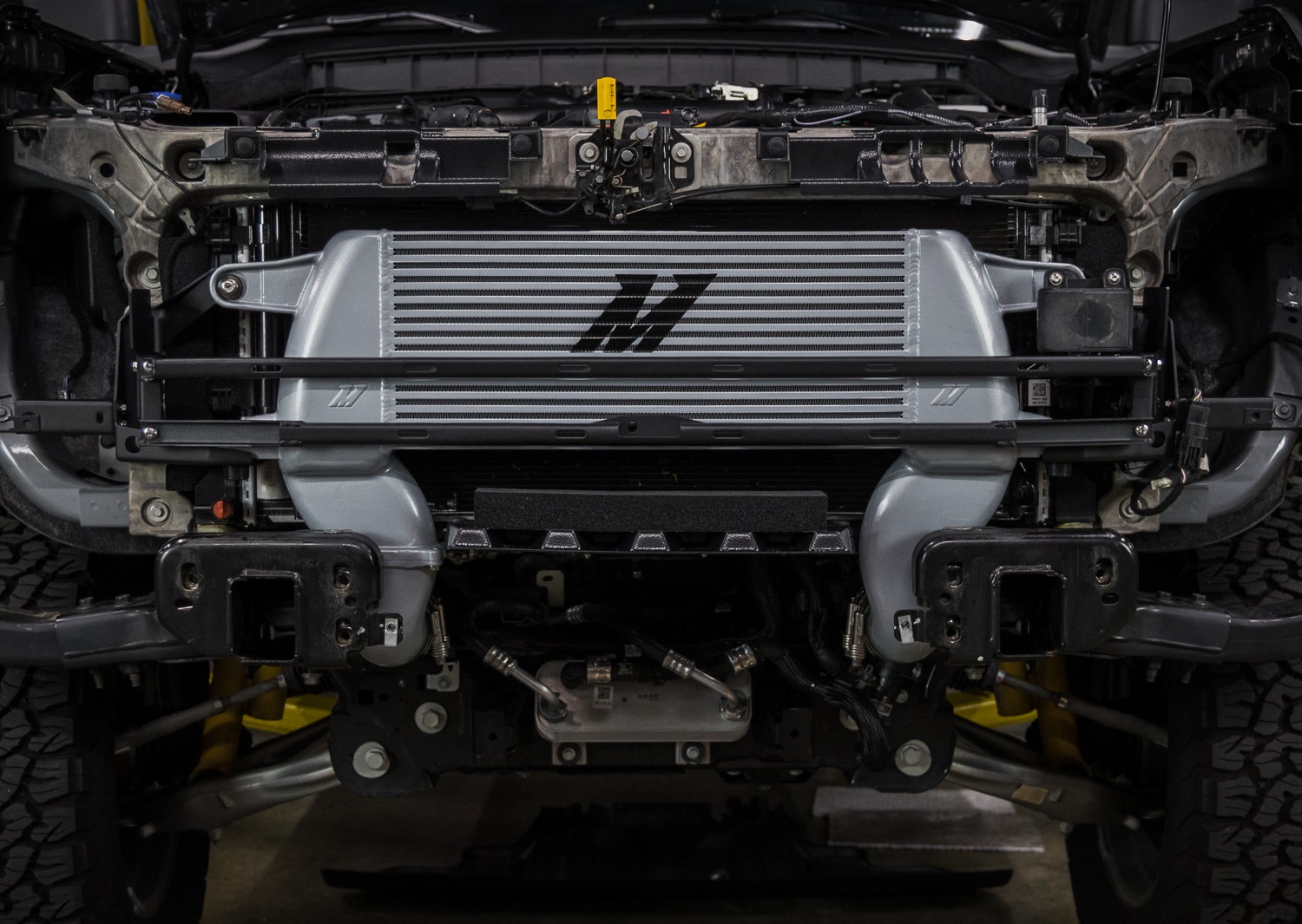 Part of our intercooler relocation process meant clearing the space for the new design, which included ditching the OEM grill shutter assembly. The trouble is that shutter assembly provided mounting points for the front grille and the ever-important headlights. So, to let the Bronco save face, Dan started by incorporating adjustable mounting points for the headlights into the base brackets to ensure they can be re-installed, but done so without sacrificing adjustability. Next, we topped things off with a pair of cross members with OEM matching mounting points for a straightforward and even sturdier front grille installation. Finally, we coated these steel bits in a black micro-wrinkle powder coat to keep our brackets sleek and strong.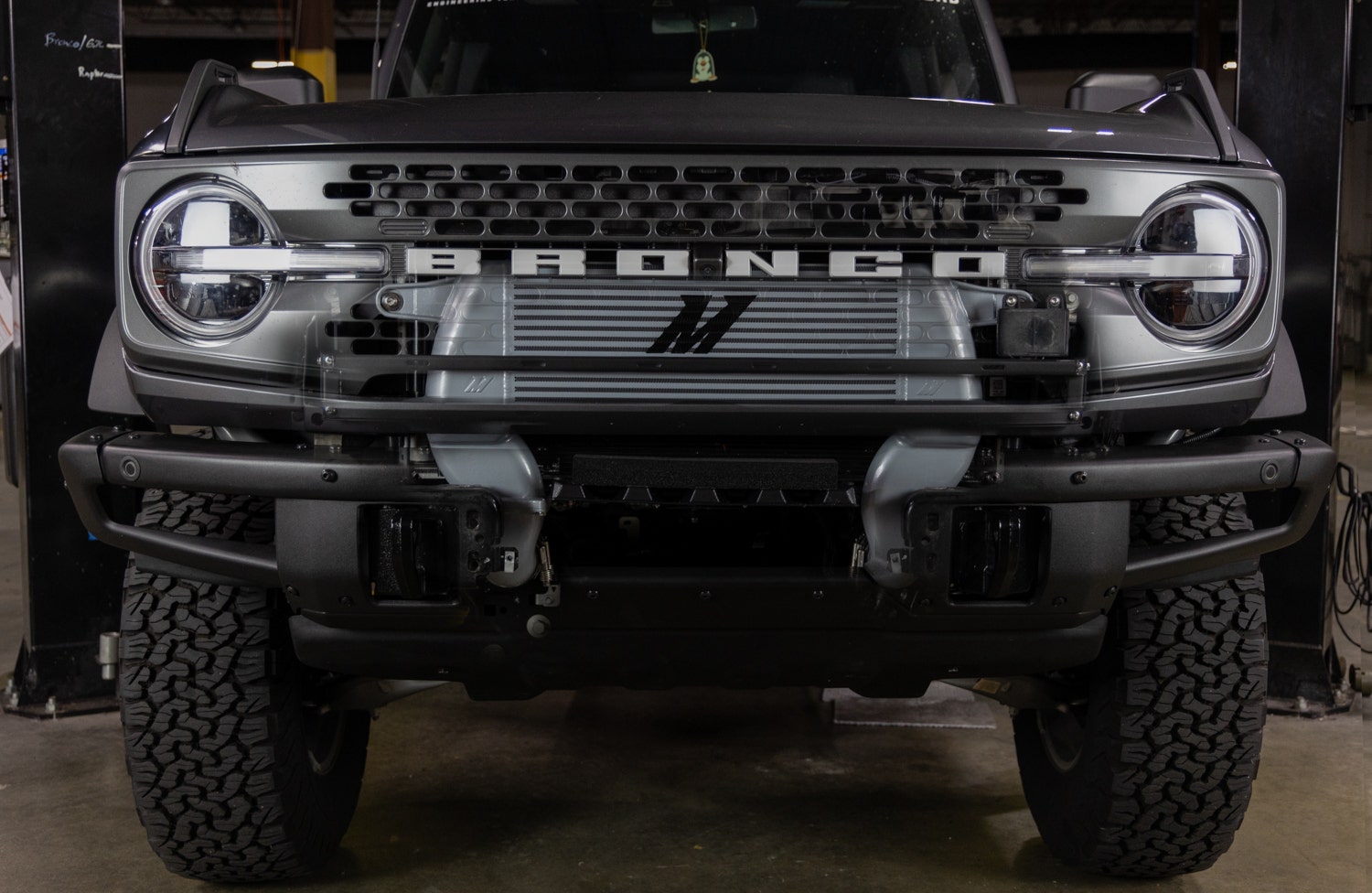 Teamwork is the show's real star when it comes to the Bronco's intercooling system. The larger core and sleek new end tanks might steal the spotlight, but this intercooler's big move would be a wash without the literal supporting cast of bracketry. So make sure you stick around for more info on the additional aspects of our high-mount intercooler kit, with dyno results coming soon!
Thanks for Reading!
-Nick