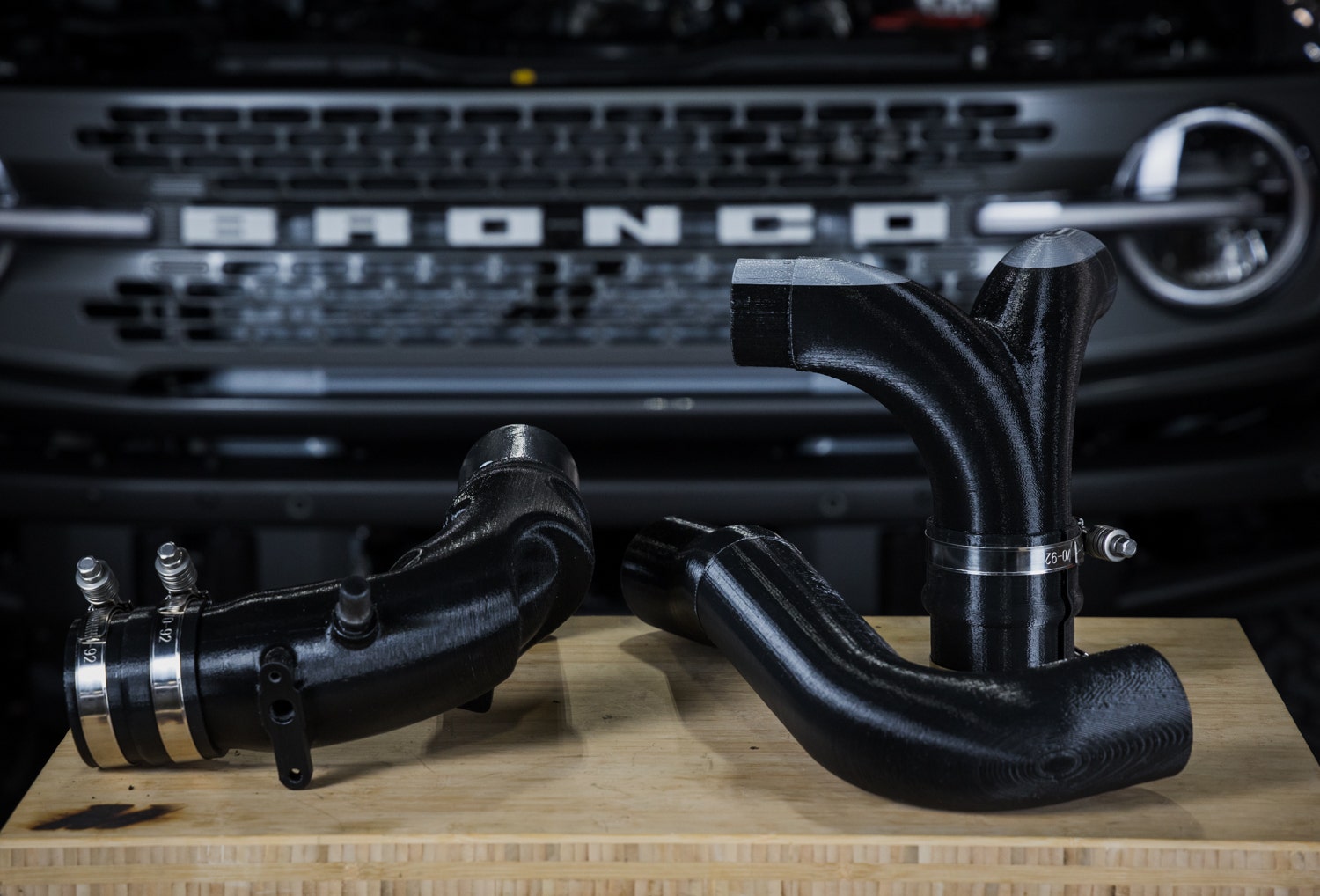 Functionally Wild - 2021+ Ford Bronco 2.7L Performance Intercooler Piping R&D, Part 2 - Prototyping
Posted:
September 16, 2022
Plotting courses is a significant part of a life off-road. While these Broncos are designed to take on any spontaneous adventure and leave the asphalt behind, knowing your path home is a vital part of any journey, no matter what vehicle you're piloting. Like mapping these off-road excursions, the quest of packing more ponies into the 2.7L EcoBoost is a long and sometimes complex. Upgrading the intercooler piping is one of the vital legs of the journey, but Ford's layout can leave some aimlessly wandering this part of the wilderness. Not us, though. In our last post, we found our way through the jungle under the Bronco's hood, and now we're plotting the course.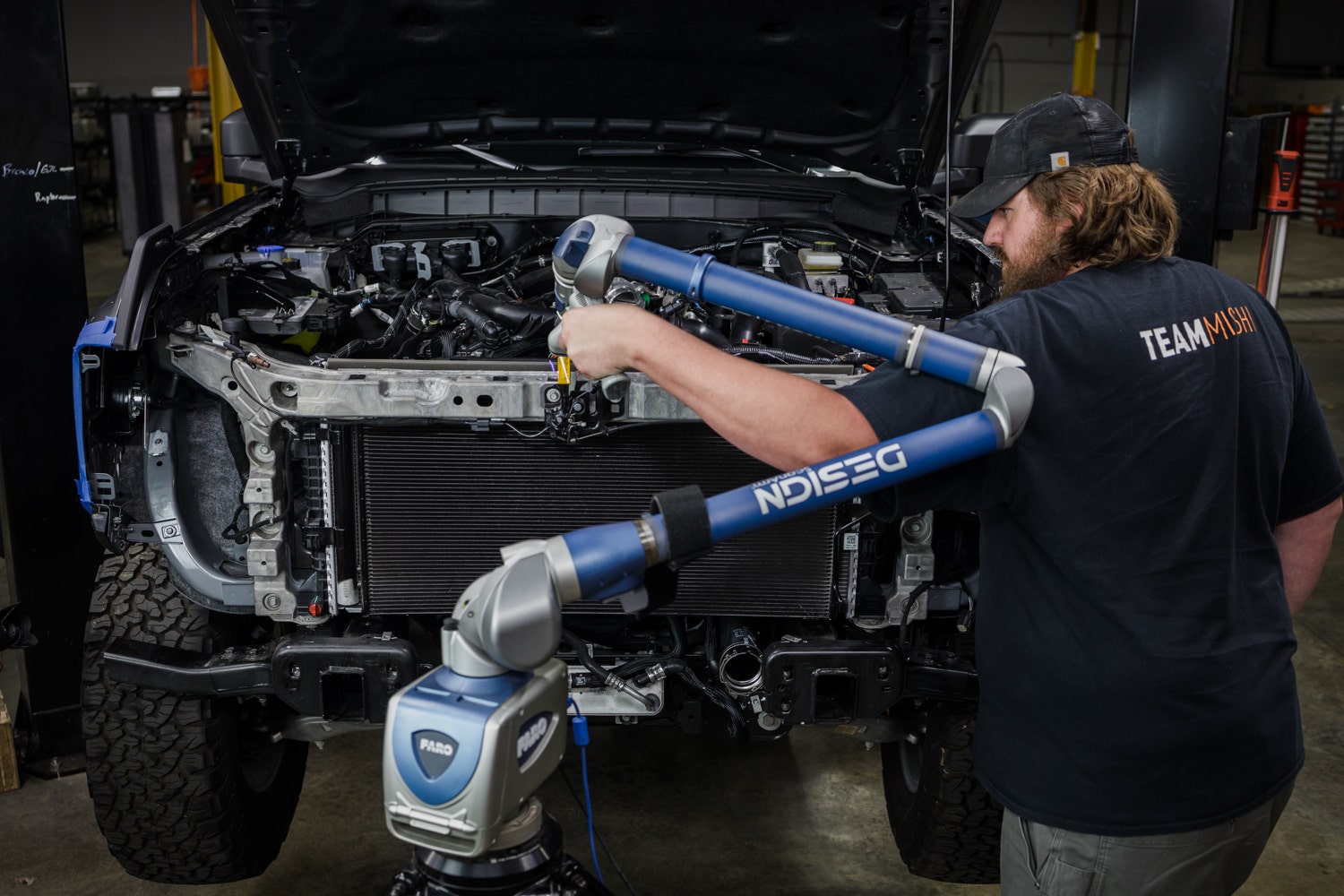 Our first step to devising our new path was through the creation of our virtual workspace with the help of our Faro Design ScanArm and modeling software. These tools combined give our engineer, Dan, a scale replica of the Bronco's engine bay to generate our new design. With such tight tolerances throughout the now larger diameter intercooler pipes' path, we didn't want to leave anything to chance. So instead, we opted to bring our digital design to life with the help of our array of 3D printers. Utilizing these plastic prototypes also helps streamline our development process since we can print our designs in a matter of hours and quickly adjust their physical forms.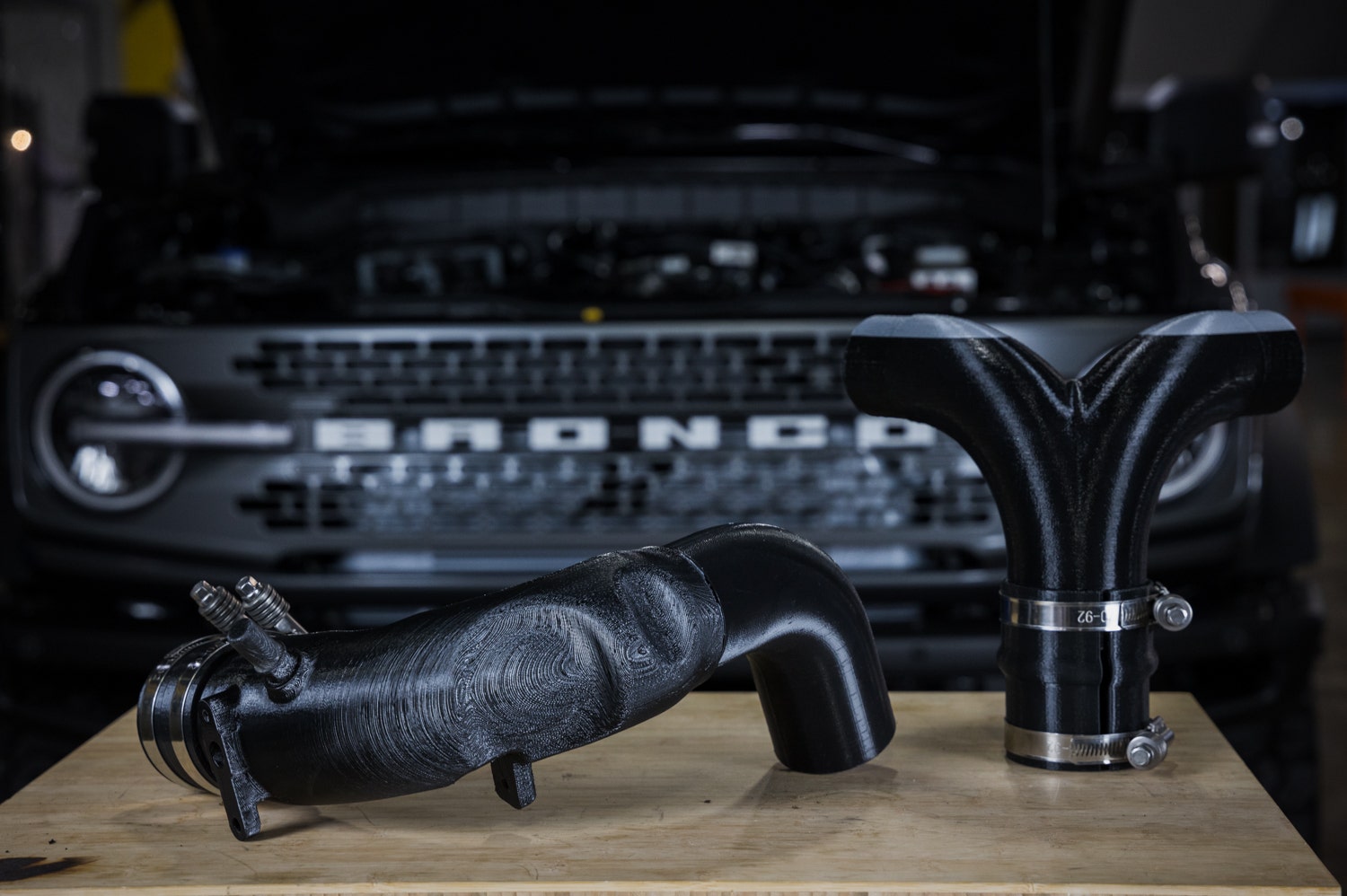 With our prototypes fully manifested from the digital realm, Dan got right to work triple-checking our larger design in our Bronco's engine bay. Specifically, we needed to ensure the accuracy of the uniquely shaped cast cold-side and merger sections. In addition, we also confirmed fitment with our performance intake during a separate test fitting.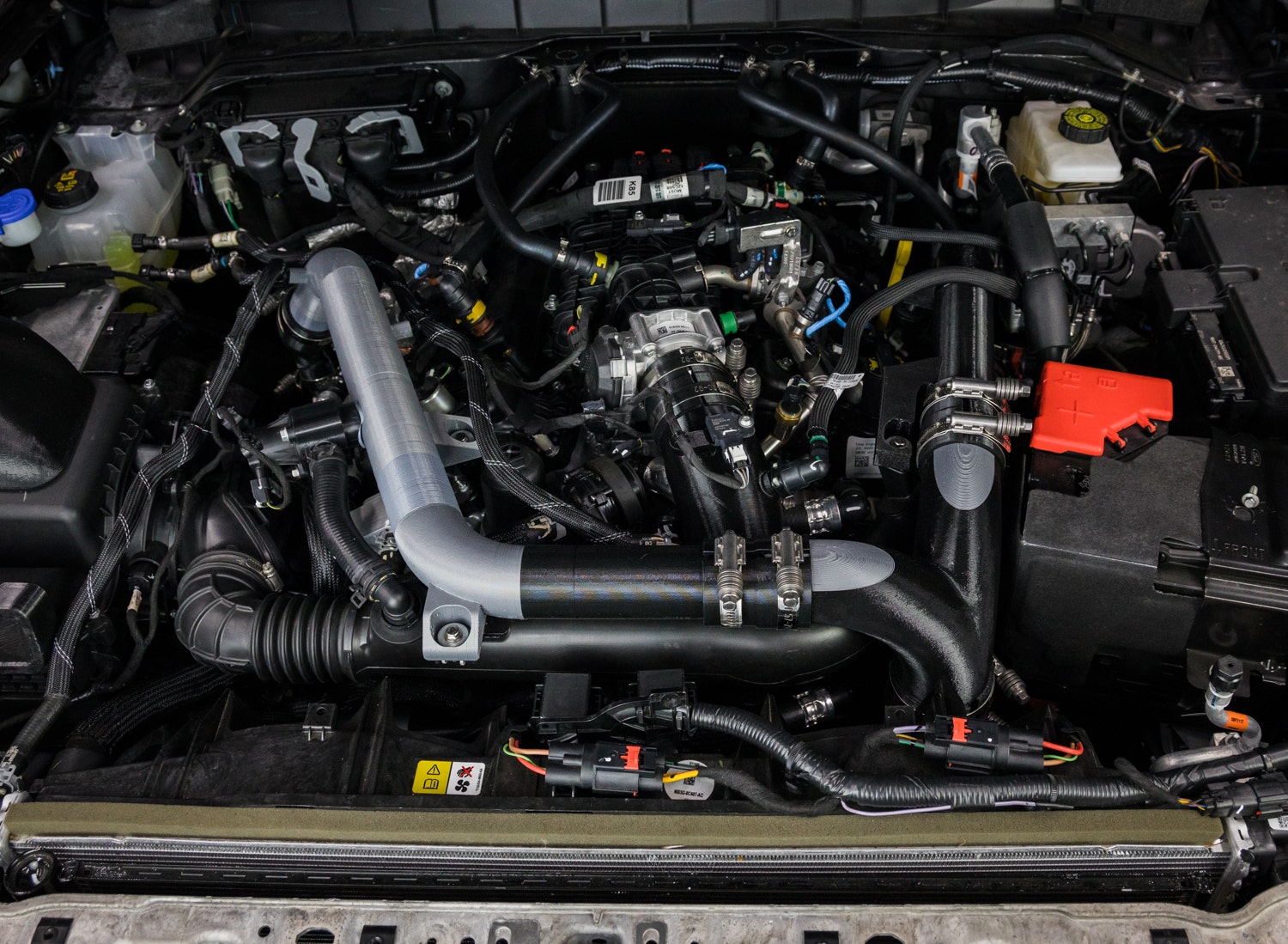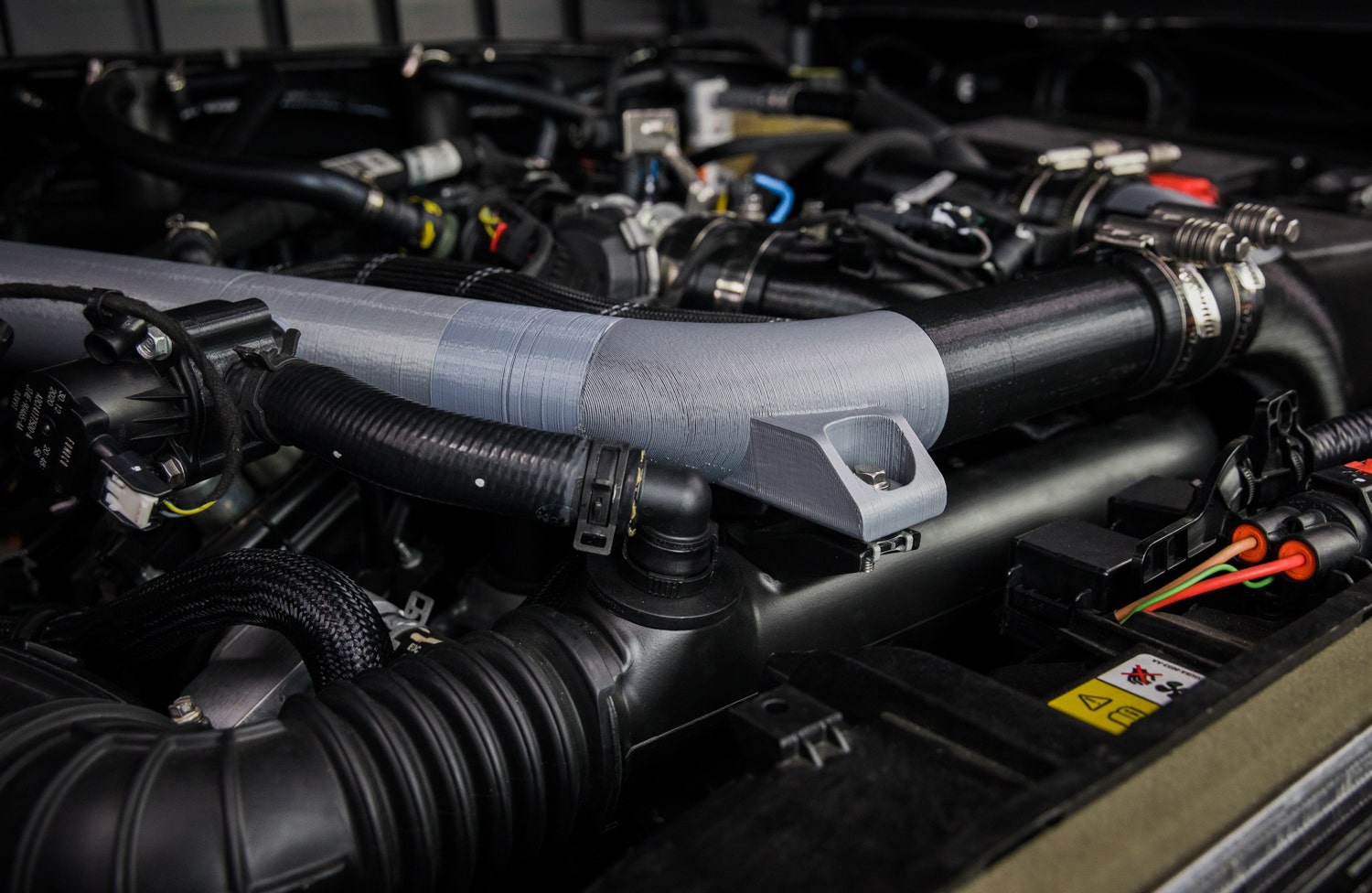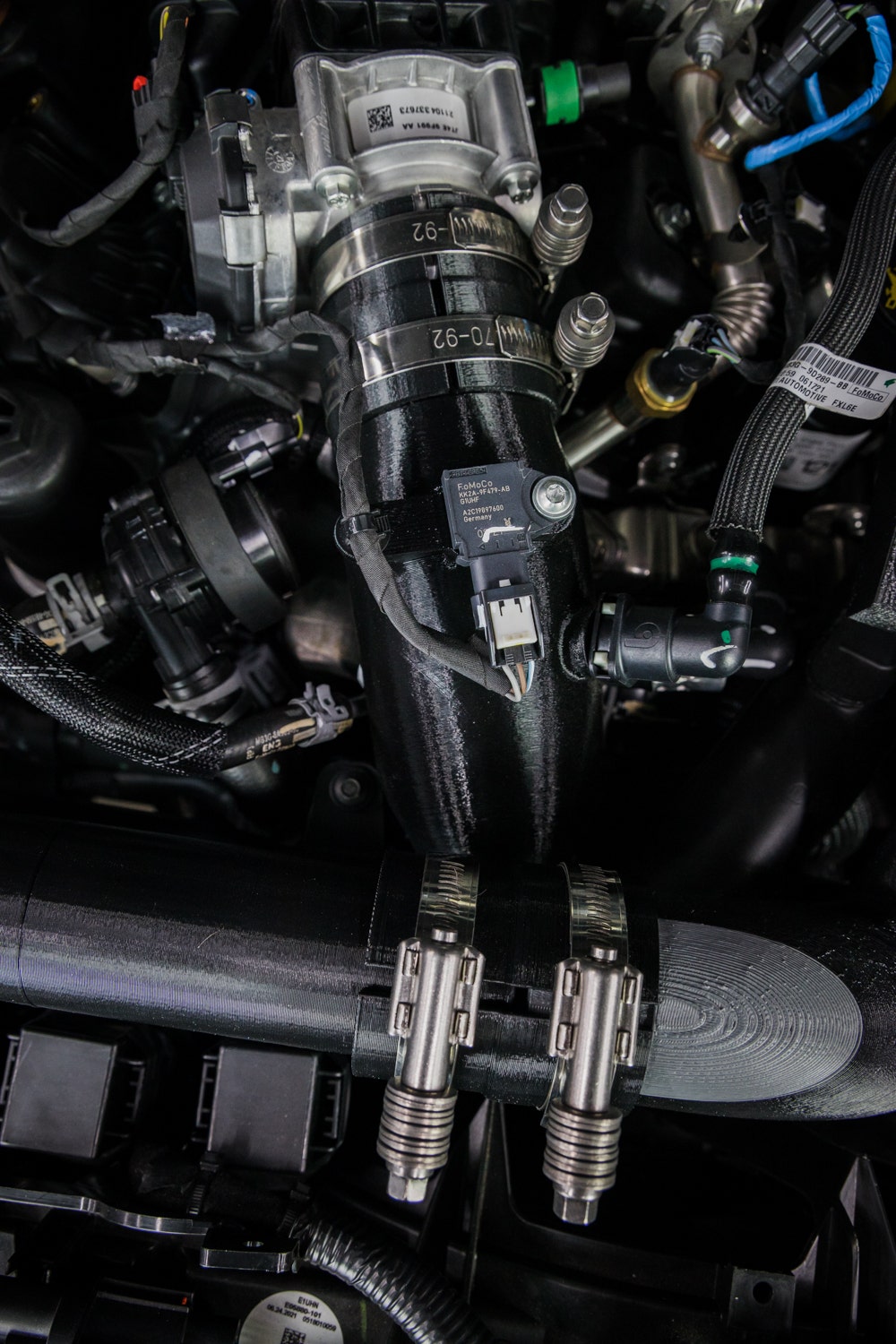 With the prototypes fit confirmed, we have our course plotted for this leg of building power on the 2.7L Bronco. Finally, we're ready to set off, but first, we'll need our first round of production samples. So make sure you stick around to get a closer look at our final design coming soon.
Thanks for Reading!
-Nick