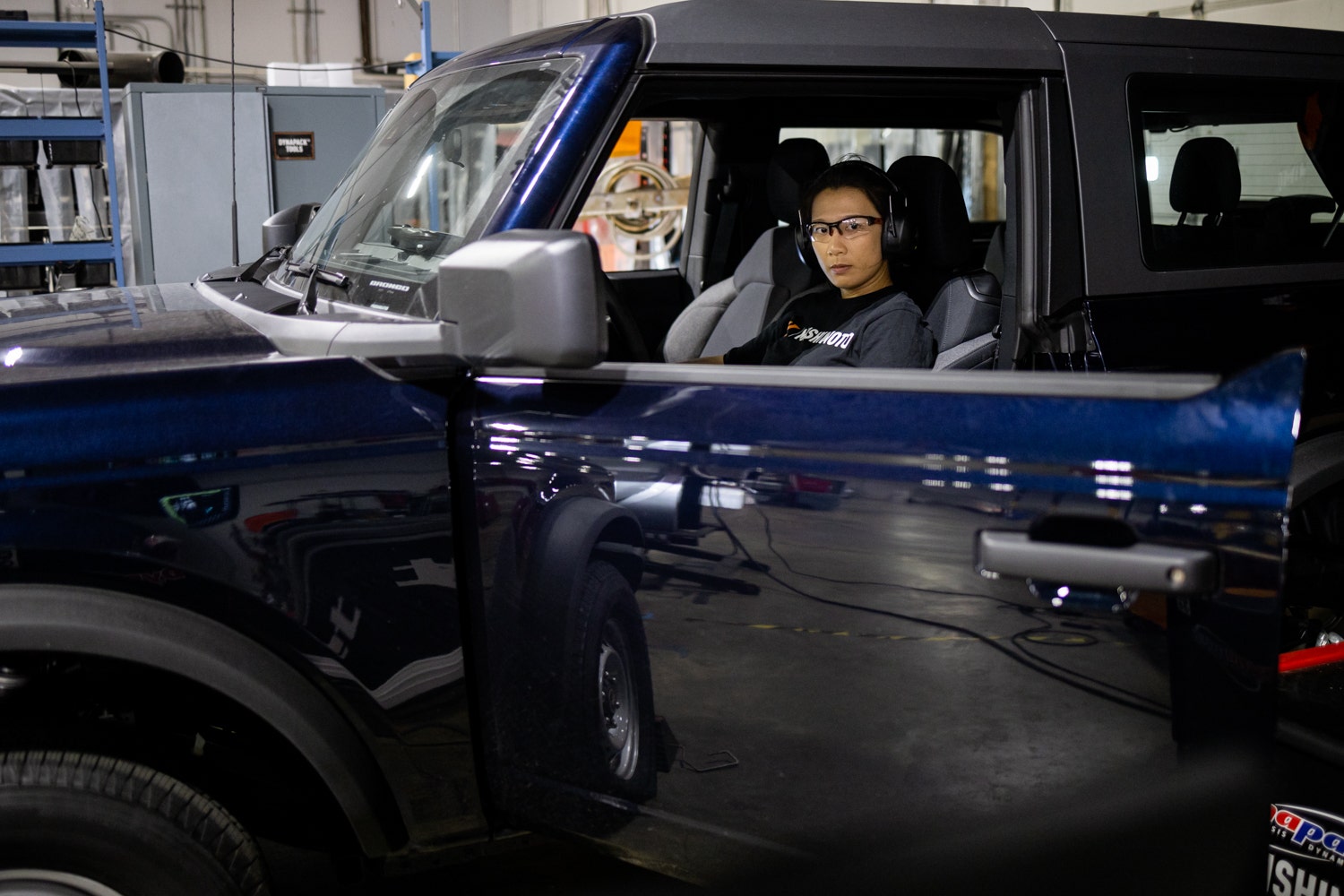 Wild Breath - 2021+ Ford Bronco 2.3L Performance Air Intake, Part 7 - 2.3L Testing Results
Posted:
September 02, 2022
Deep breaths. The slow, methodical inhale and exhale helps us land-dwelling mammals find a sense of calm focus. Breathe in".breathe out. Zen. Breathing deep has parallel effects on our horse-themed adventure machines. Where the additional air in our lungs enhances our mood and focus, these fuel-burning Broncos are dead set on a longer stride and quicker gallop. So far, we've spent months training our 2.3L powered Bronco on its new breathing exercises, and now the time has come to see if they've paid off.
Our tests start on our flow bench. The SuperFlow SF1020 is equipped with an array of air pumps and precise air metering equipment that provides our engineering team with an instant calculation of the airflow restriction between the stock system and our new design. If you want to dig deeper into our flow bench system and testing methods, make sure you head over to our in-depth tech article - Flow Bench Equipment Profile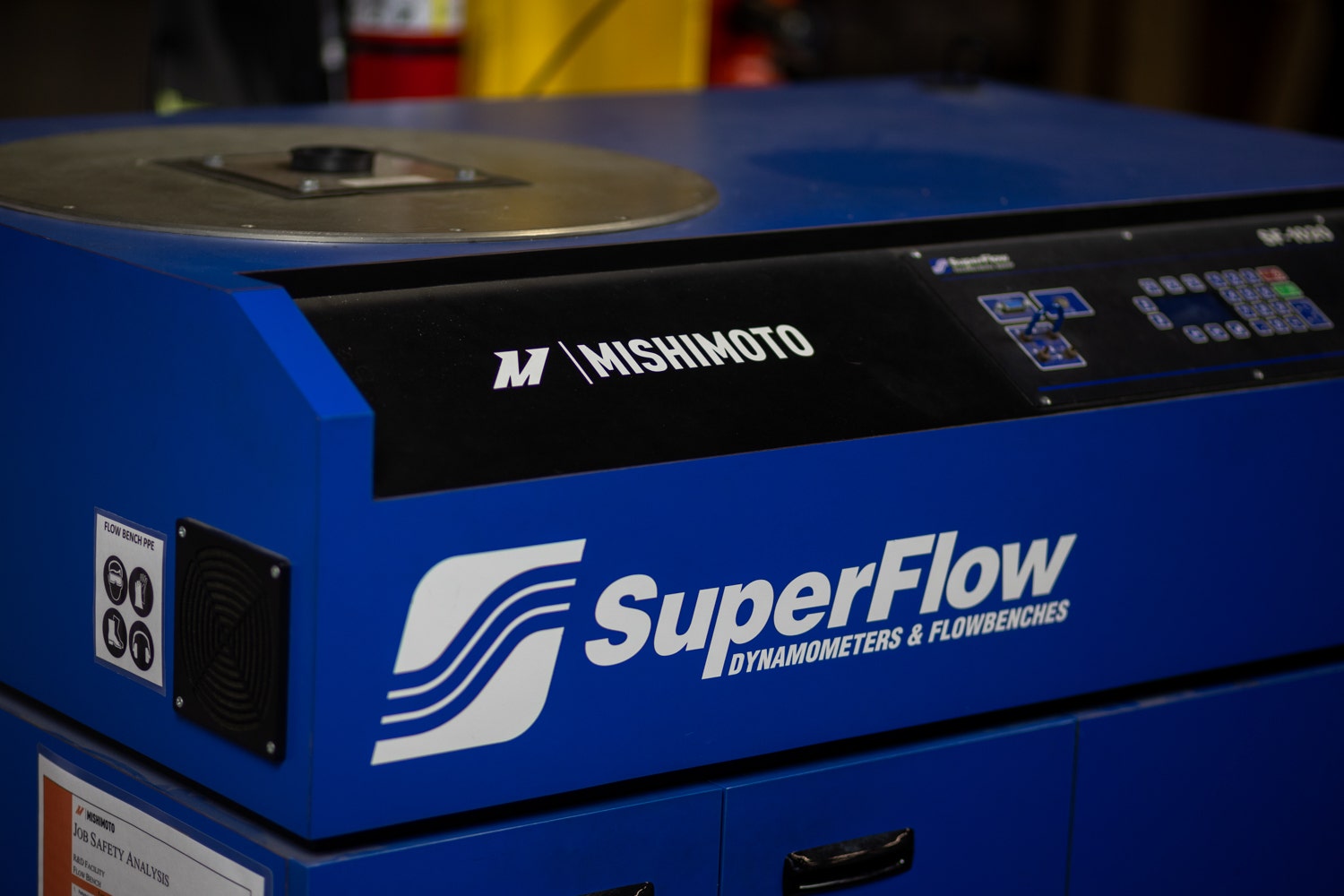 In terms of our design compared to the stock unit, we could open up the 2.3L's air passages. Specifically, our larger airbox, coupled with the performance filter and smoother transition to the turbo inlet, granted the 4-cylinder Bronco a 29% reduction in airflow restriction over the stock unit. This boost in airflow through the system is an ideal trait for those looking to turn up the boost through performance tunes or bigger turbos.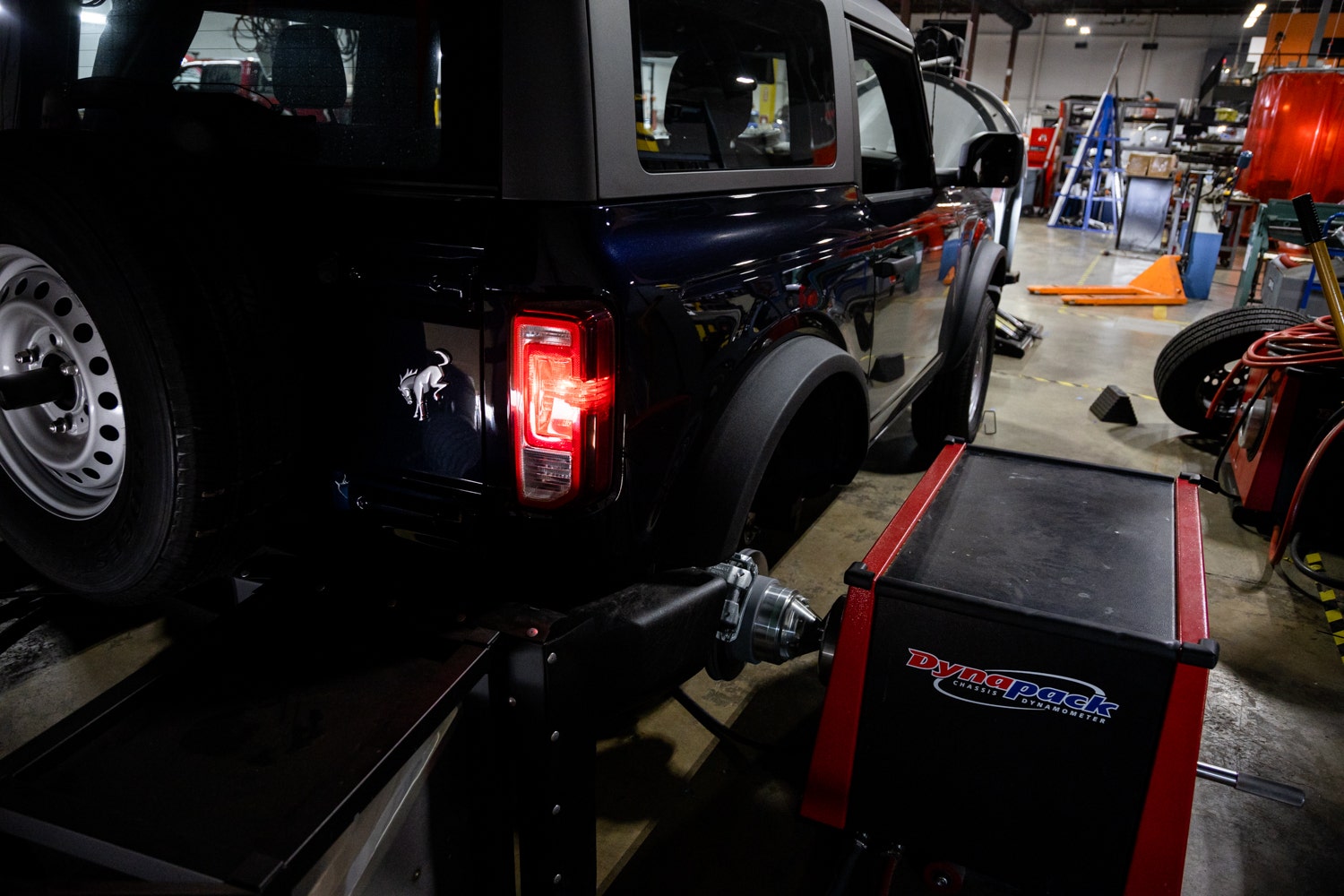 Once integrated with our Dynapack system, we were eager to discover just how much the pace quickened with the new intake installed. However, while this intake does help the 2.3L EcoBoost breathe deeper, the stride remains the same. This isn't necessarily a bad thing, though. Since these engines are managed with a speed density tune, the ECU compensates for the additional airflow in the system to maintain the same power figures. So while we didn't coax out additional bolt-on power, there are still benefits to the added airflow, like a quicker turbo spool, added turbo soundtrack, and a solidified base for performance tuning. Not to mention, adding this intake makes your Bronco one step closer to being fully snorkel-ready.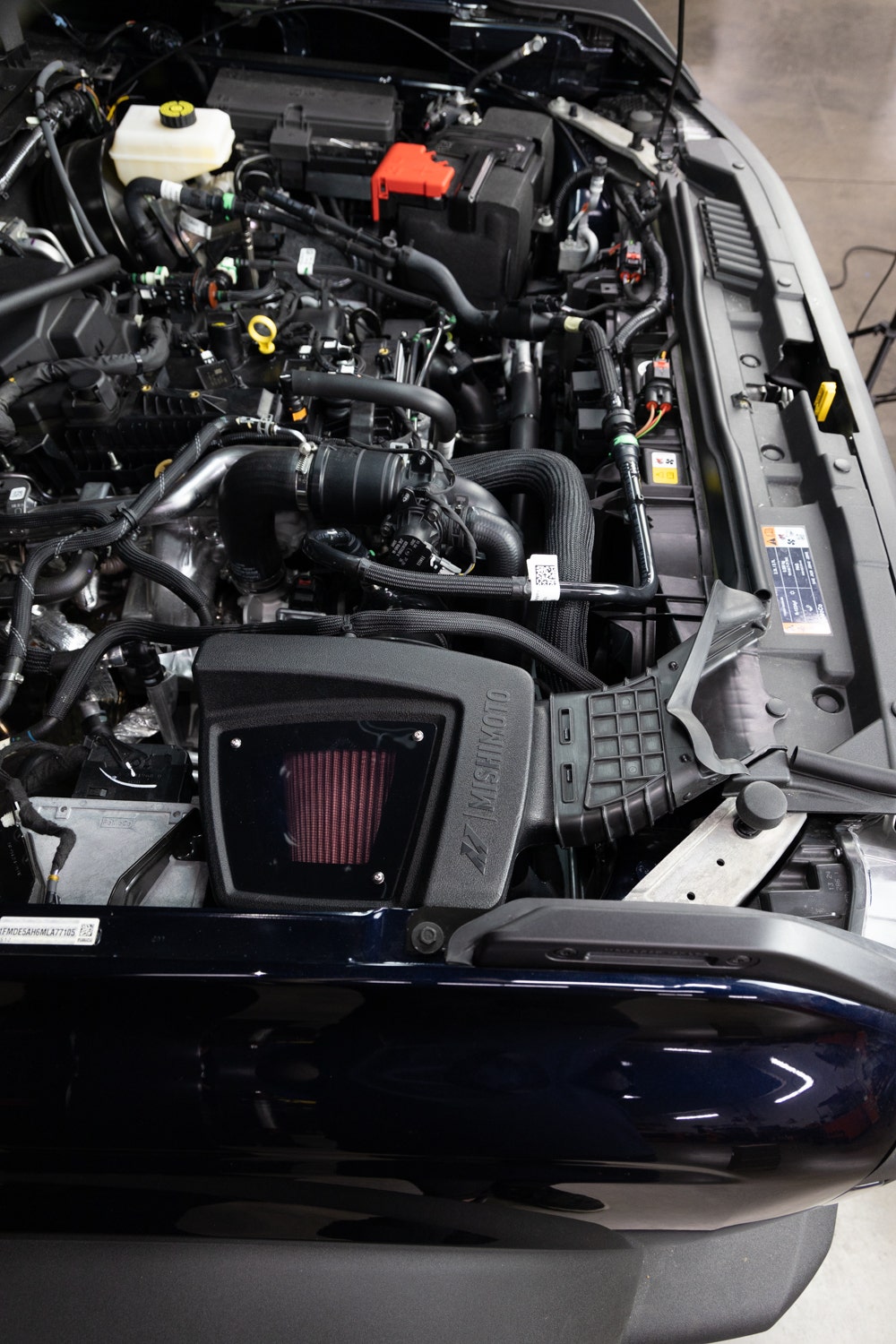 Deep breaths. They're beneficial for both the driver and the vehicle they pilot. This 2.3L Bronco already packs a serious punch, but what enthusiast doesn't want something extra from their adventure machine? So make sure that you grab your intake today!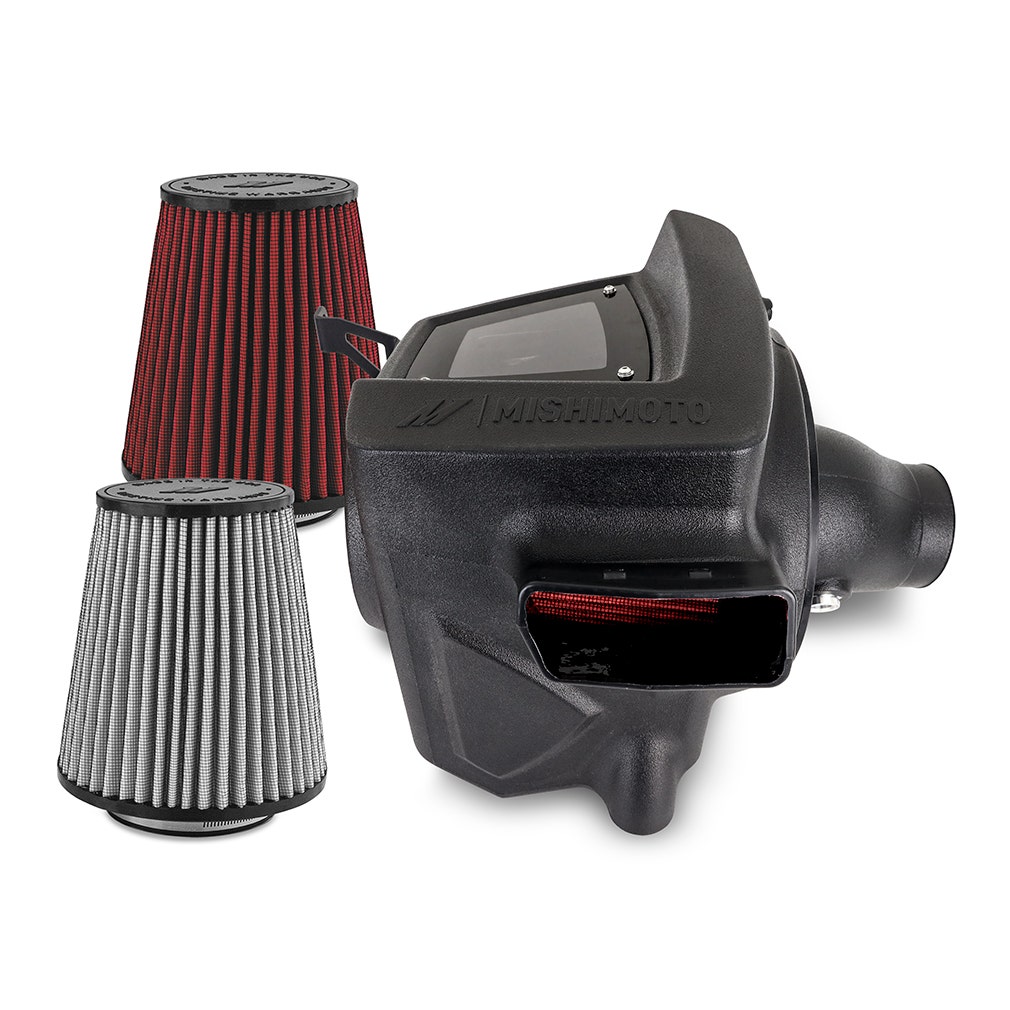 Thanks for Reading!
-Nick