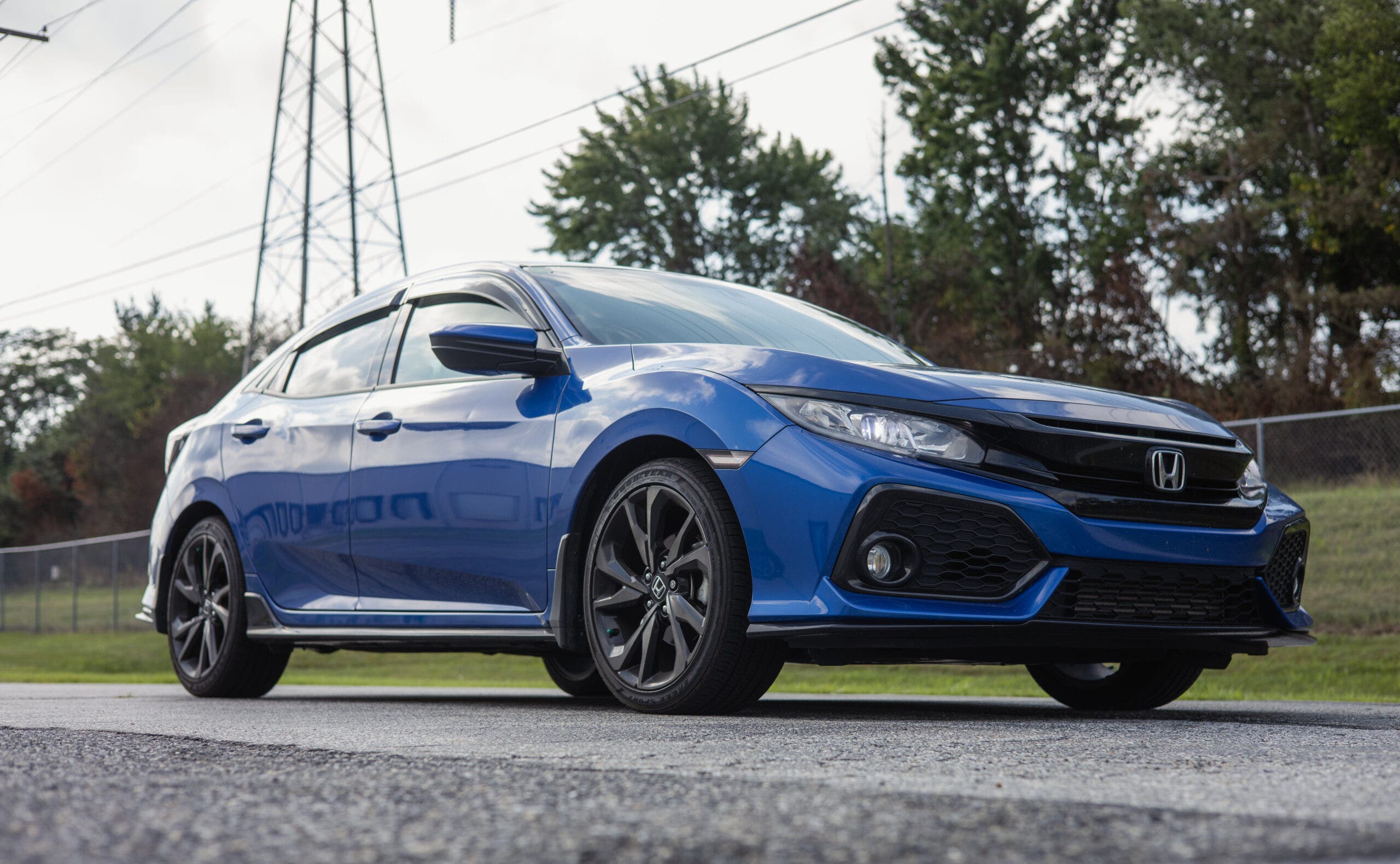 One Size Fits Most - 2016-2021 Honda Civic 1.5T/Si Performance Aluminum Radiator R&D, Part 2 - Production Sample
Posted:
February 22, 2022
The Civic has always been a tuner for the masses. From over-the-top aesthetic builds to unsuspecting powerhouses that would put muscle cars to shame, Honda's entry-level compact gives any enthusiast a blank canvas to create their automotive vision. The tenth generation only made things better with an added turbocharged option to their lineup for some added spice. For some, though, this extra heat was a little too much to handle - literally.
As we covered in our last post the dramatic design for the tenth generation Civic ends up reducing airflow to the critical cooling components, which can cause some frustration during your canyon carve or track day. So basically, the cooling system needed some help, and we're here to deliver.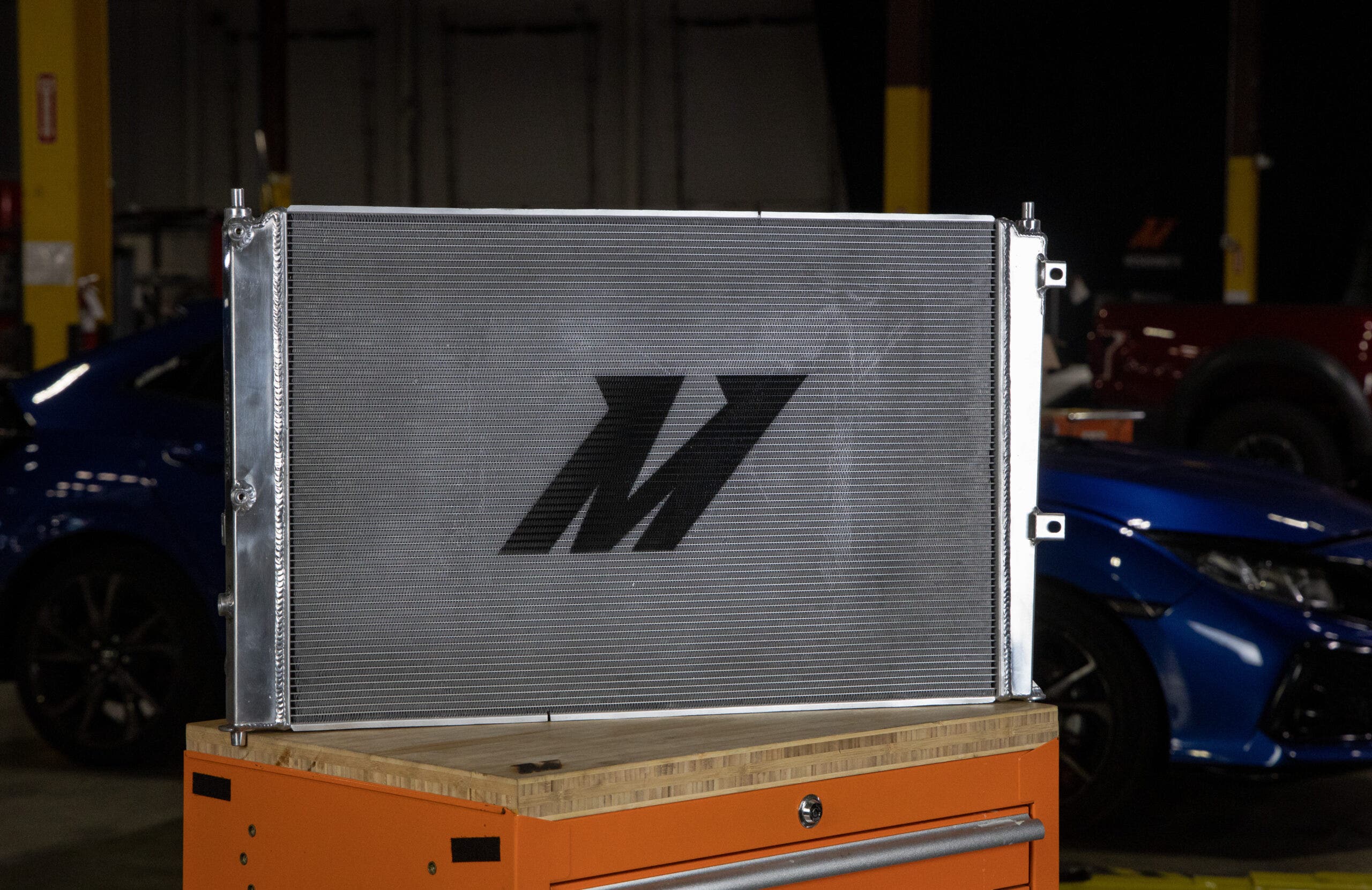 We teased some of the design features of our performance radiator design in the previous post, but now that it's here in the shop, we can get a closer look at the new design, starting with the construction.
When it comes to cooling, the core is the star of the show. So, we made sure to pack plenty of features into our new core for optimized cooling. For starters, bigger is better for any type of cooler. A larger core volume combined with an increased fluid capacity will greatly benefit any cooling system, so our engineer, Mitch, did just that. He added 10 mm to our radiator's core thickness over the stock unit, which increased the radiator's core volume by 31%, along with a 43% in fluid capacity.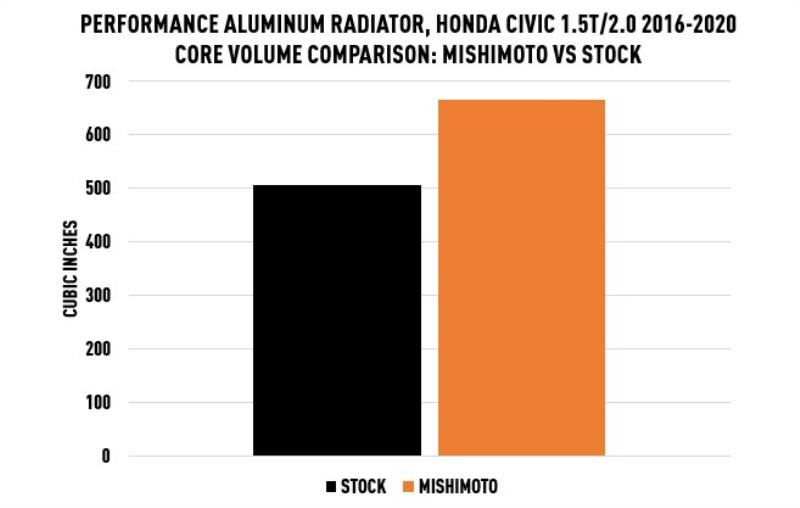 Our core improvements aren't just skin deep either, since we made adjustments to the interior tubes along with the fin design. Our thicker core allowed us to utilize a two-row tube configuration, which separates the coolant into two independent channels allowing for a more efficient heat transfer to the fins. Speaking of our radiator's fins, we carried over the louvered fin design to push the air through the core diagonally to increase the theoretical thickness of the core. We also adjusted the overall fin design to pack even more into our new core to gain 36% in external fin surface area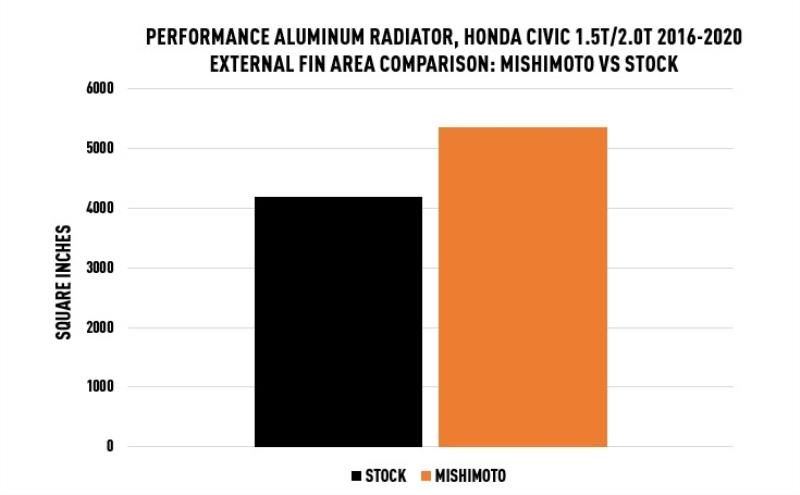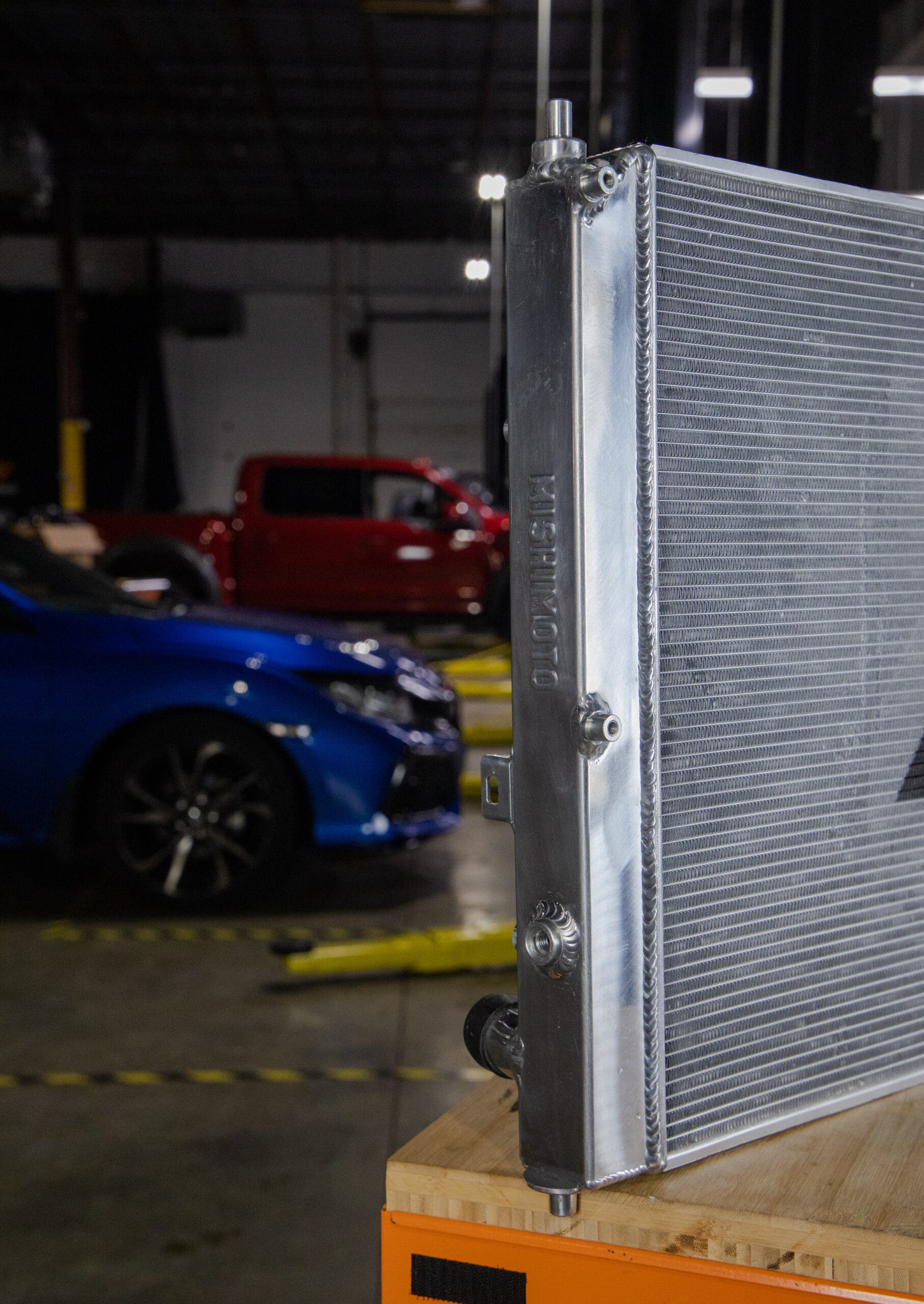 The core isn't the only part of this radiator that got the star treatment. Our new end tanks subbed out the degradation-prone plastic tanks for a pair of fully aluminum units expertly TIG-welded to our core. These tough tanks fully solidify this radiator to ensure long-lasting durability no matter where your build takes you.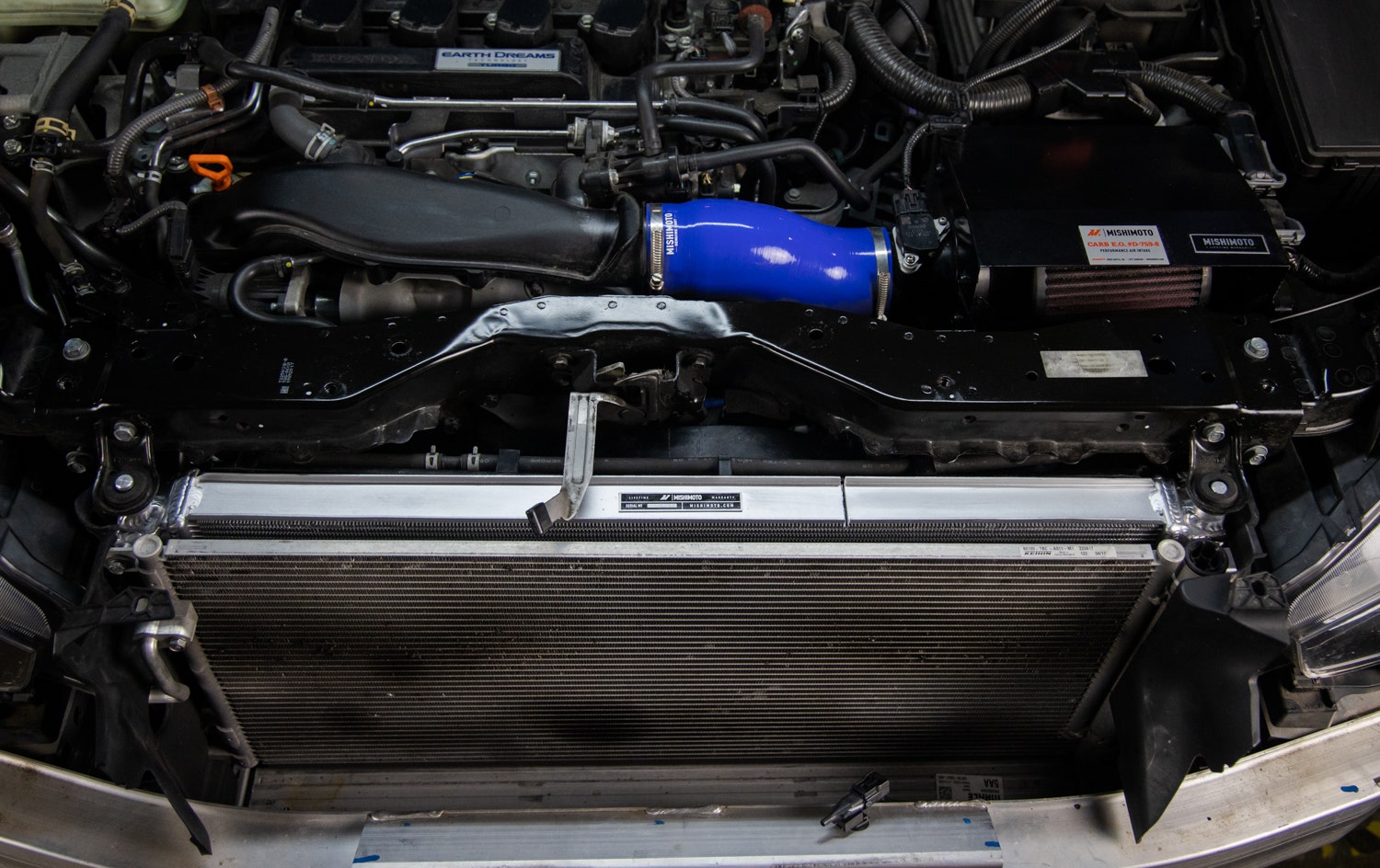 Like the Civics before it, this 10th generation is packed with the potential to dominate the street or the track. Extreme heat, however, tends to foil those plans. With our new radiator installed, though, your Civic has a much better temperament to meet any vision you have in store. So make sure to upgrade the radiator in your 2016-2021 Honda Civic 1.5T or Si today!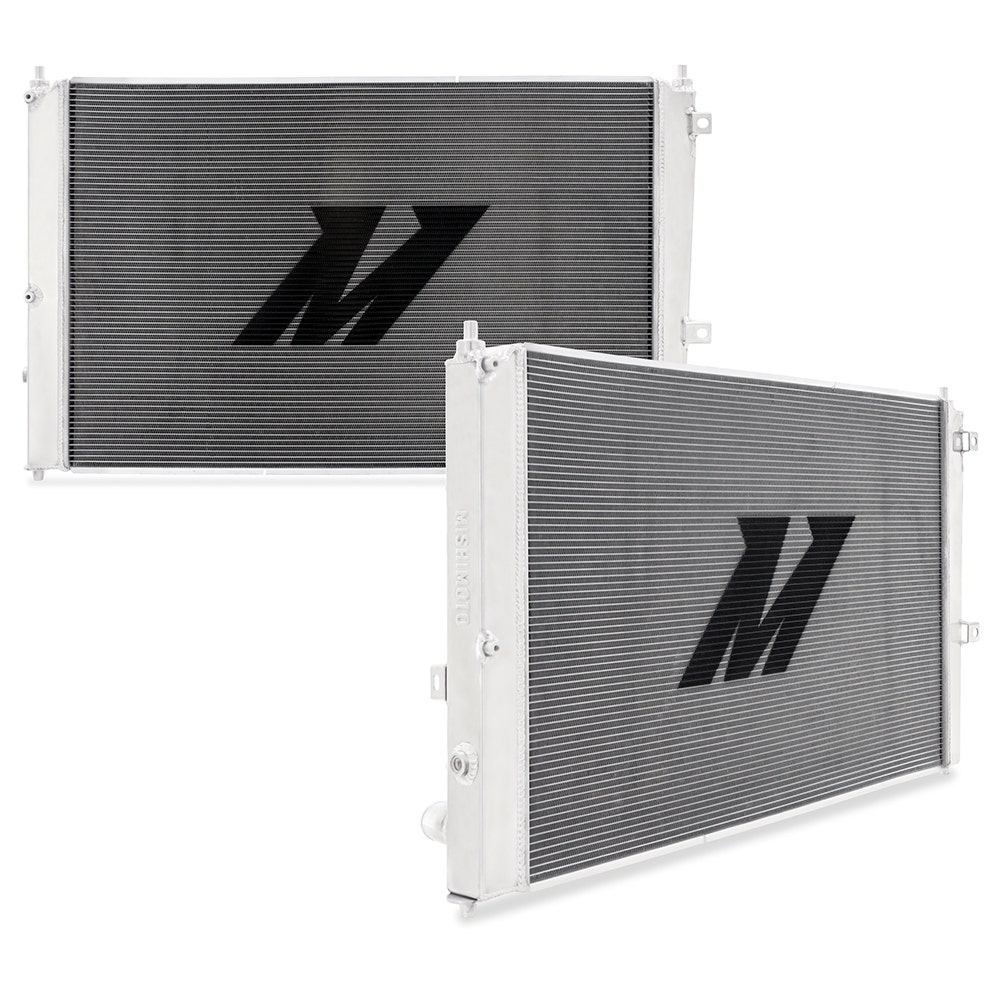 Thanks for Reading!
-Nick