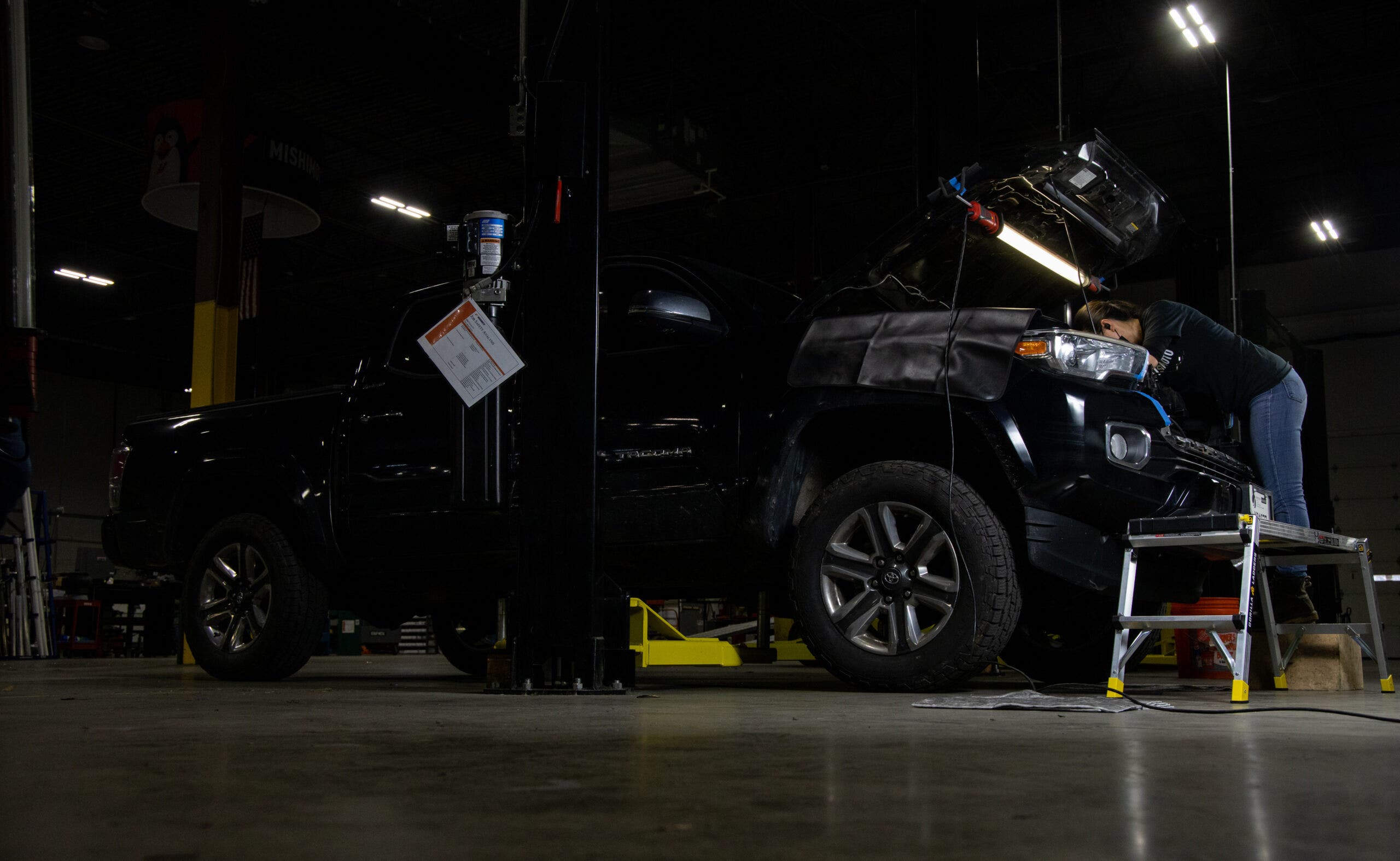 Crowd Pleaser - 2005+ Toyota Tacoma Performance Aluminum Radiator R&D, Part 2 - Prototype and Production Sample
Toyota continues to be a rising star in the truck world. It might be hard to top the big three behemoths, but the Tacoma's mid-sized off-road ready attitude continues to make it a crowd favorite around the world. As this middle-weight machine continues its world domination, we've been hard at work on its newest hit single, which comes in the form of an improved radiator.
There needs to be a relentless rehearsal for any live performance to be perfect. Practice makes perfect, right? That's the same concept that we took with our fitment prototype. While our digital workspace and modeling software is precise, we still wanted to triple-check our work by generating a physical framework form of our latest radiator design. This practice also allows us to consider different tolerances as our engineer, Ye, installs this prototype on our donor truck.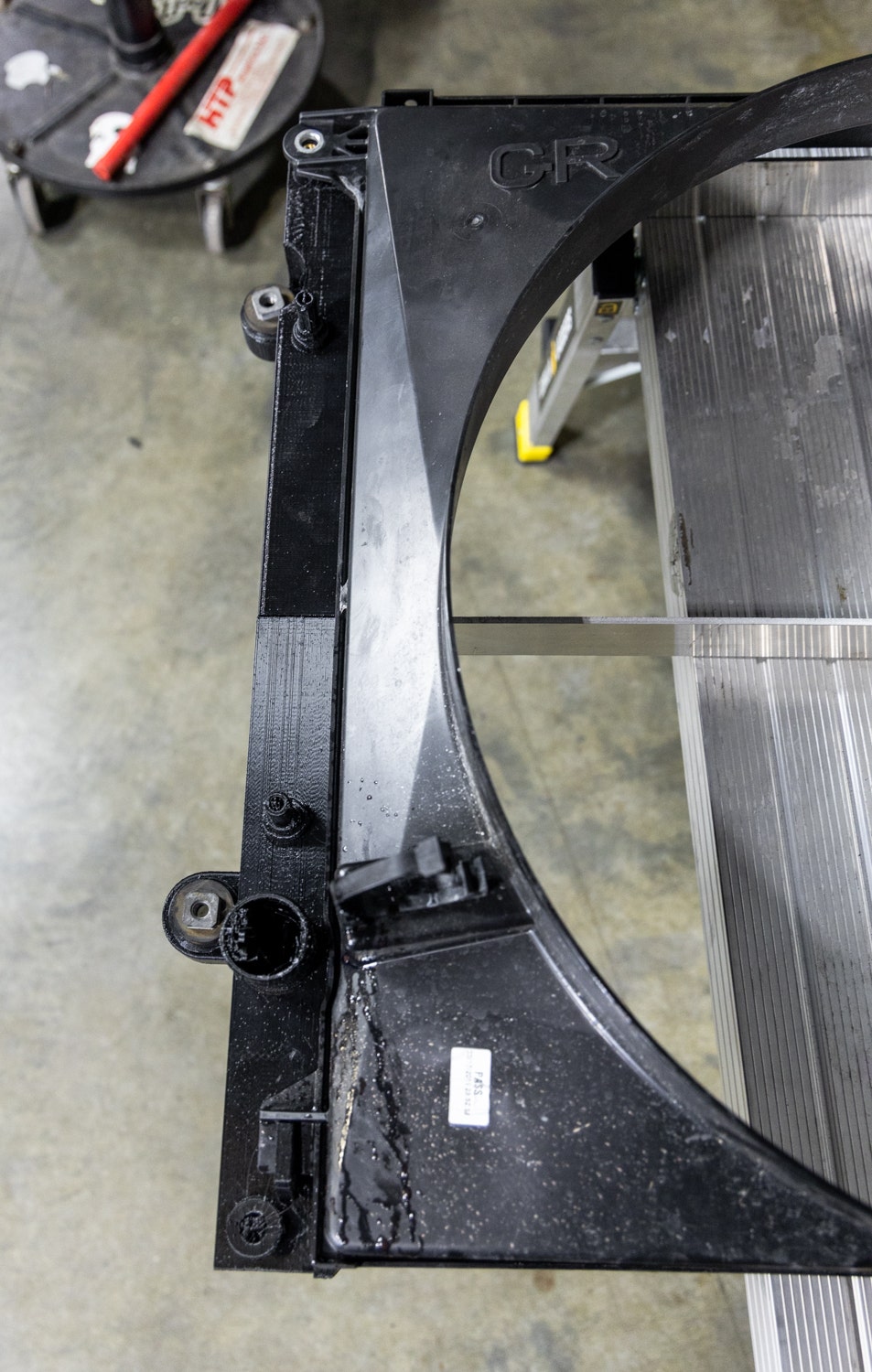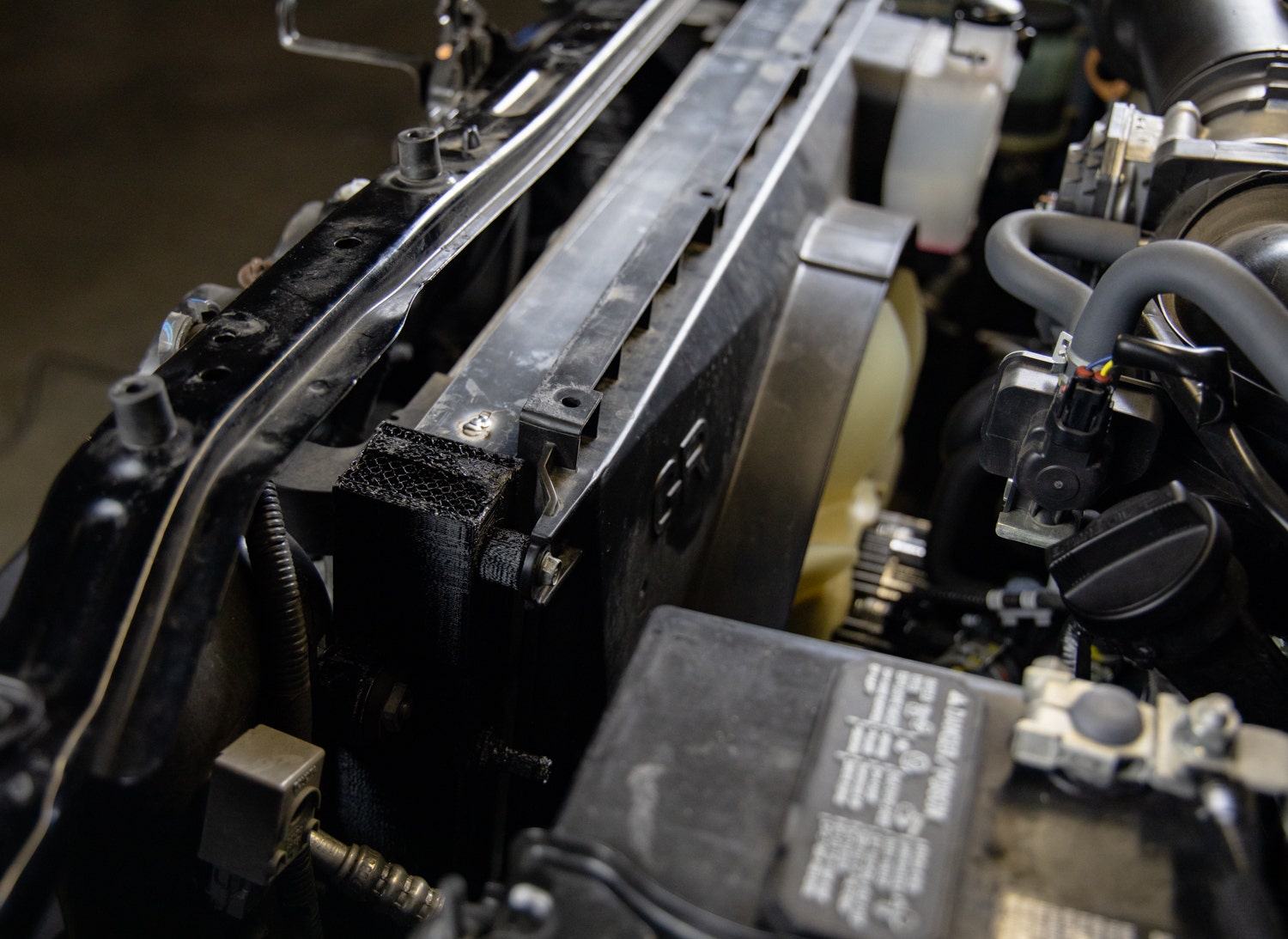 With rehearsal complete, it's time for the real thing. Our new design is here and ready for its new home at the front of our donor Tacoma. Before the big move, though, let's take a closer look at the final design and how it'll better keep your truck's temperatures adequately regulated.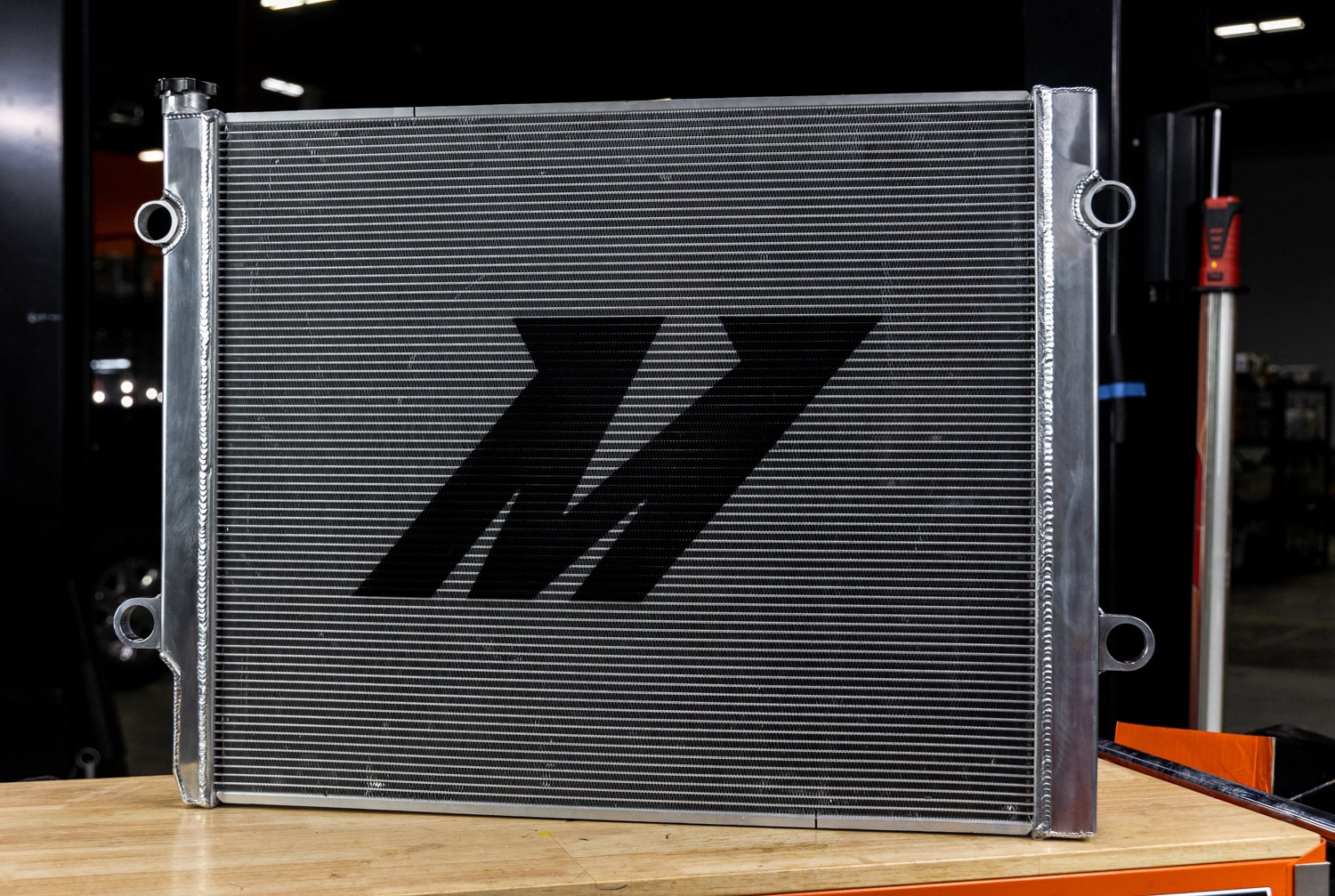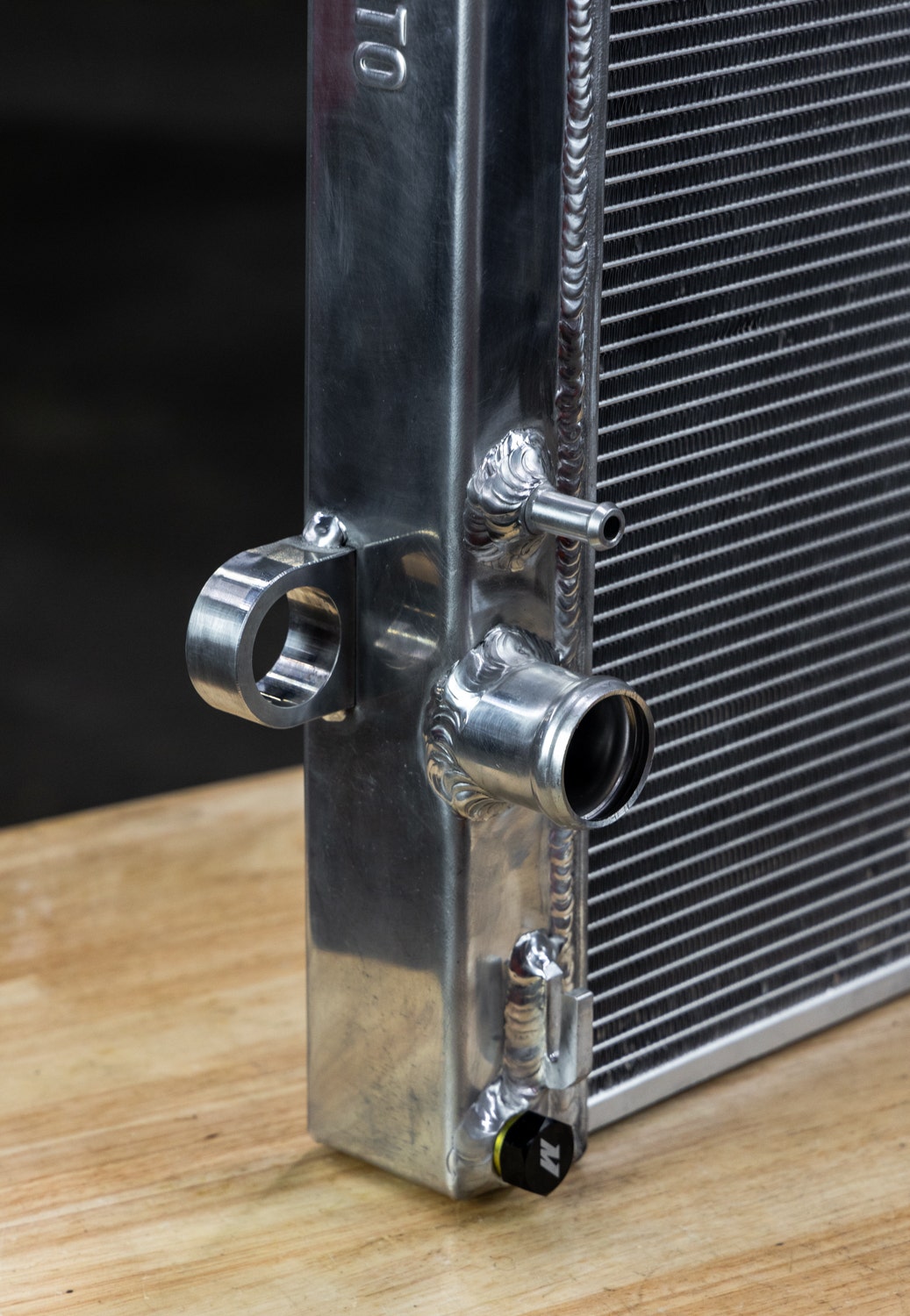 Right off the bat, the two main improvements come in the form of the radiator's construction. The shiny new all-aluminum end tanks ward off any degradation over time, coupled with expert TIG-welding to the radiator's core for vastly improved durability while you trek to work or through the uncharted frontier.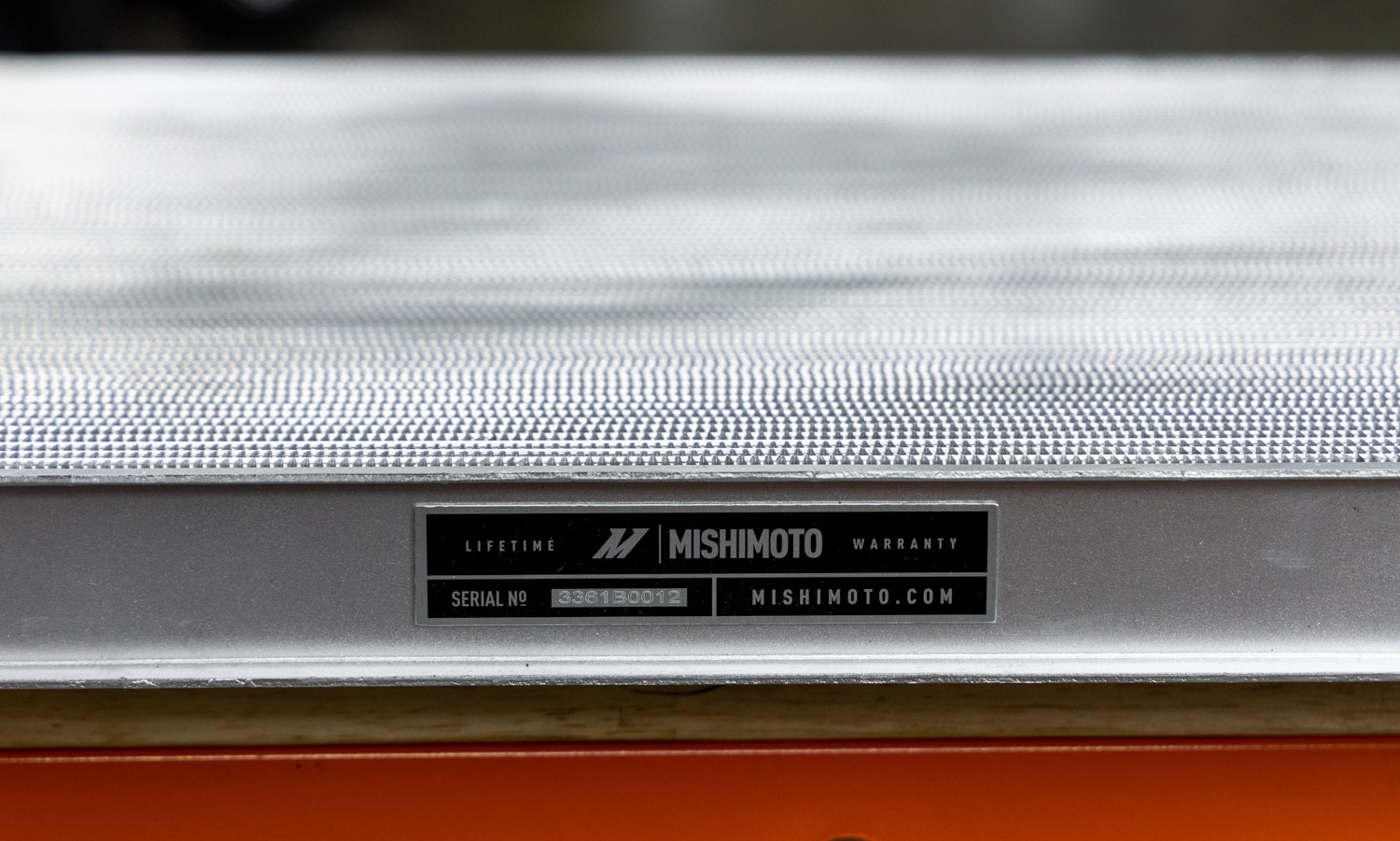 Durability is only half of the equation when it comes to updating your truck's radiator. Keeping your engine running at optimal temperatures can get tricky when load increases. The flimsy OEM radiator core can get overwhelmed when the going gets tough, but our new core design is better suited for keeping your Tacoma cool. Our 42mm, two-row core boasts a 47% core volume increase over the 2005-2015 models and 28% over the 2016+ trucks. Ye was also able to adjust our fin design to improve the external fin area by 84-91%, ideal for heat dissipation.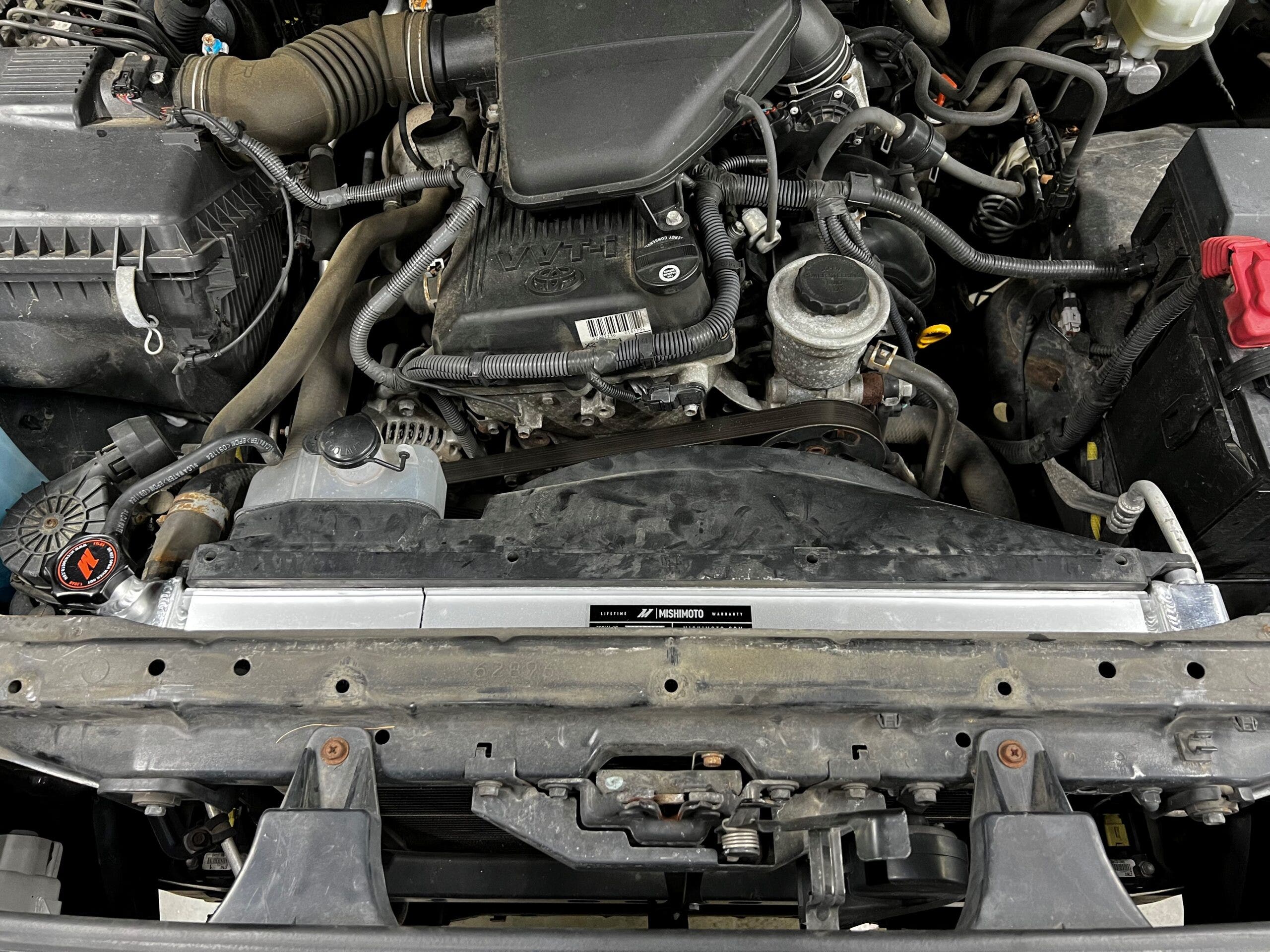 The Tacoma is poised and ready to continue its already successful world tour, especially with its cool new hit single, undoubtedly becoming the crowd-pleaser. Make sure that you upgrade your radiator today: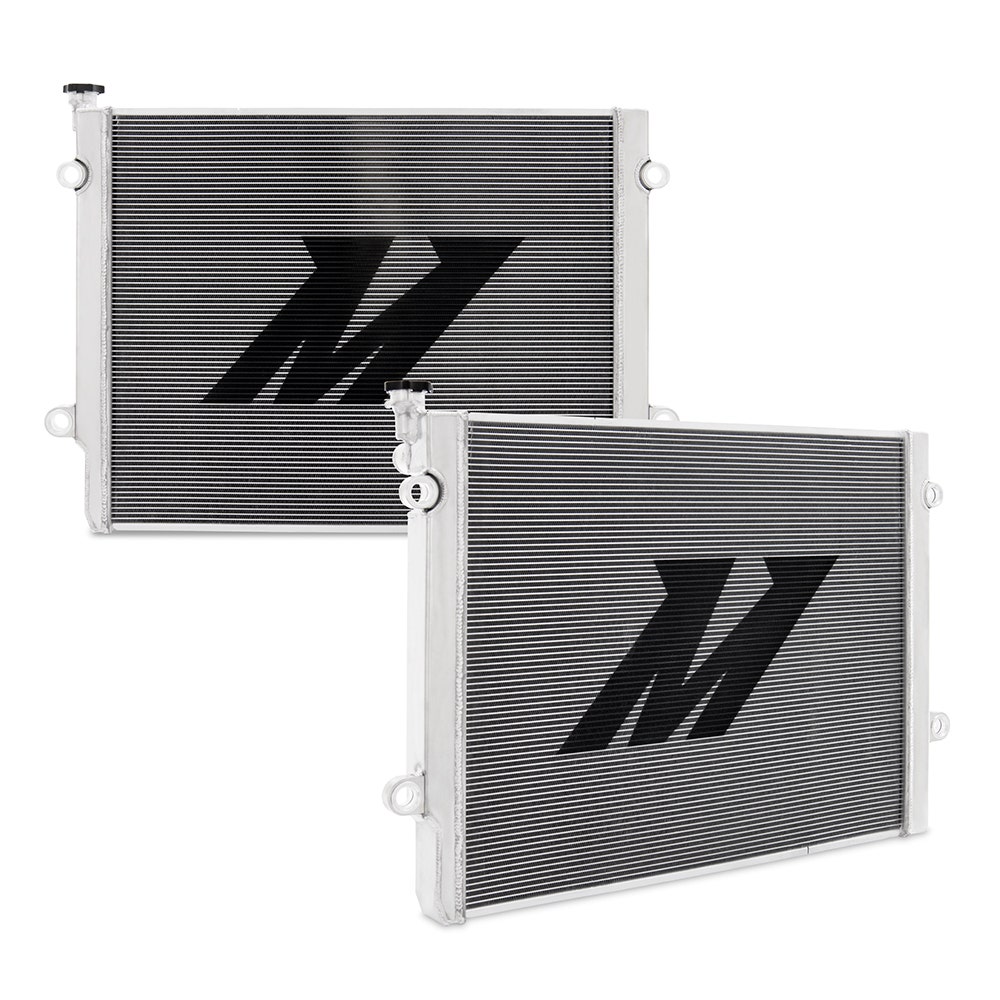 Thanks for Reading!
- Nick