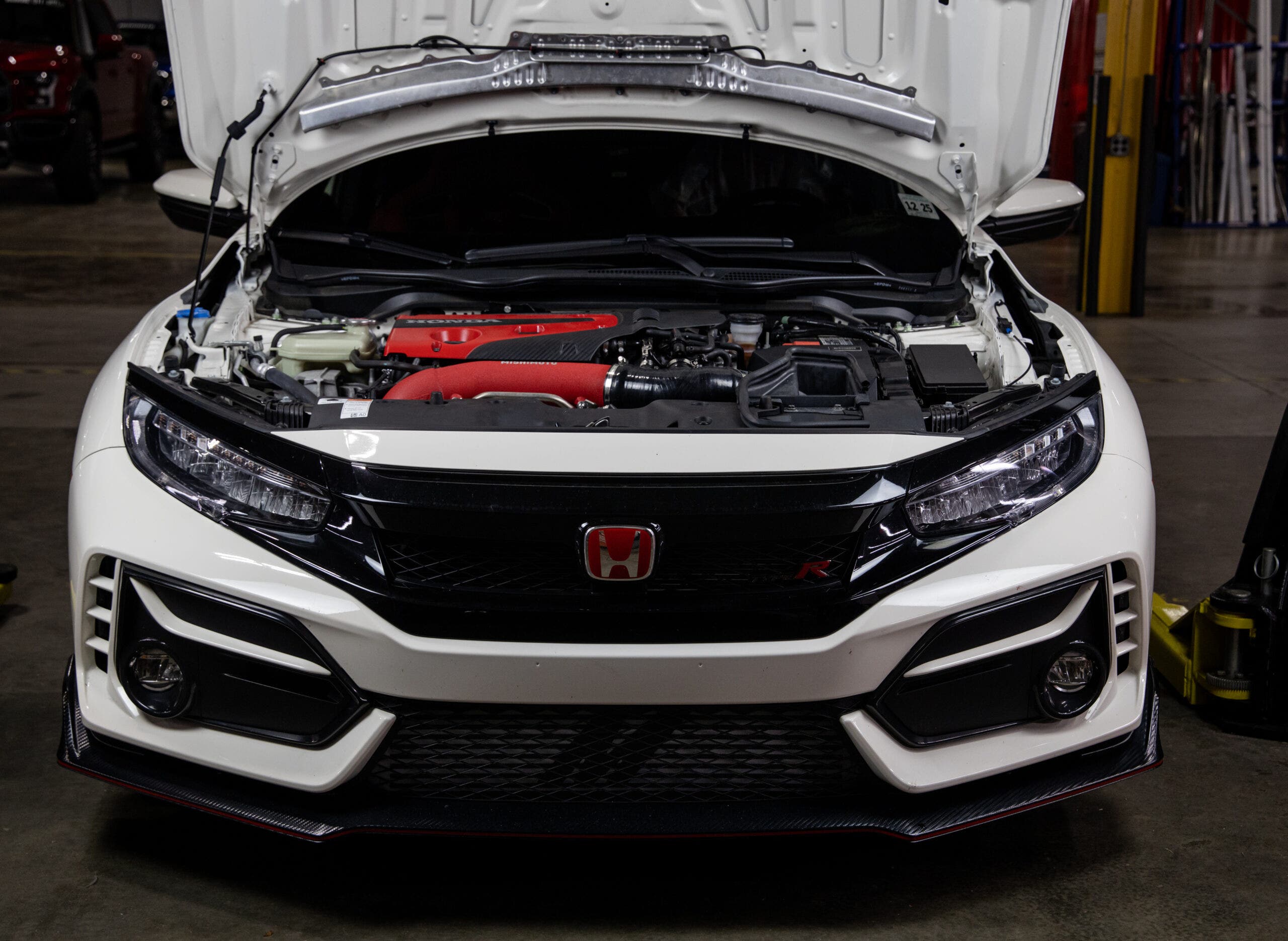 Heavy Breathing - 2017-2021 Honda Civic Type R Performance Intake, Part 5 - Turbo Inlet Production Sample
Just as the Civic Type R evolved into a tarmac devouring beast of a hot-hatchback, we here at Mishimoto have kept up with the K20C1's induction needs. Our entire race intake setup unleashes more of the CTR's competitive spirit on the track, but what about those not ready for complete custom tuning yet? Enter our performance turbo inlet kit fresh off the production line.
If you're looking to update your FK8's intake system but conflicted on which Mishimoto set up to grab, make sure that you check out our video on the benefits of each system, but make sure to keep reading for specifics on our inlet kit:
Honda and the long list of racers using this platform already proved that the factory inlet delivers adequate performance, but, as we covered in the last post, many OEM components leave room to improve. We utilized a combination of cast and mandrel-bent aluminum for our inlet design for the perfect form and function.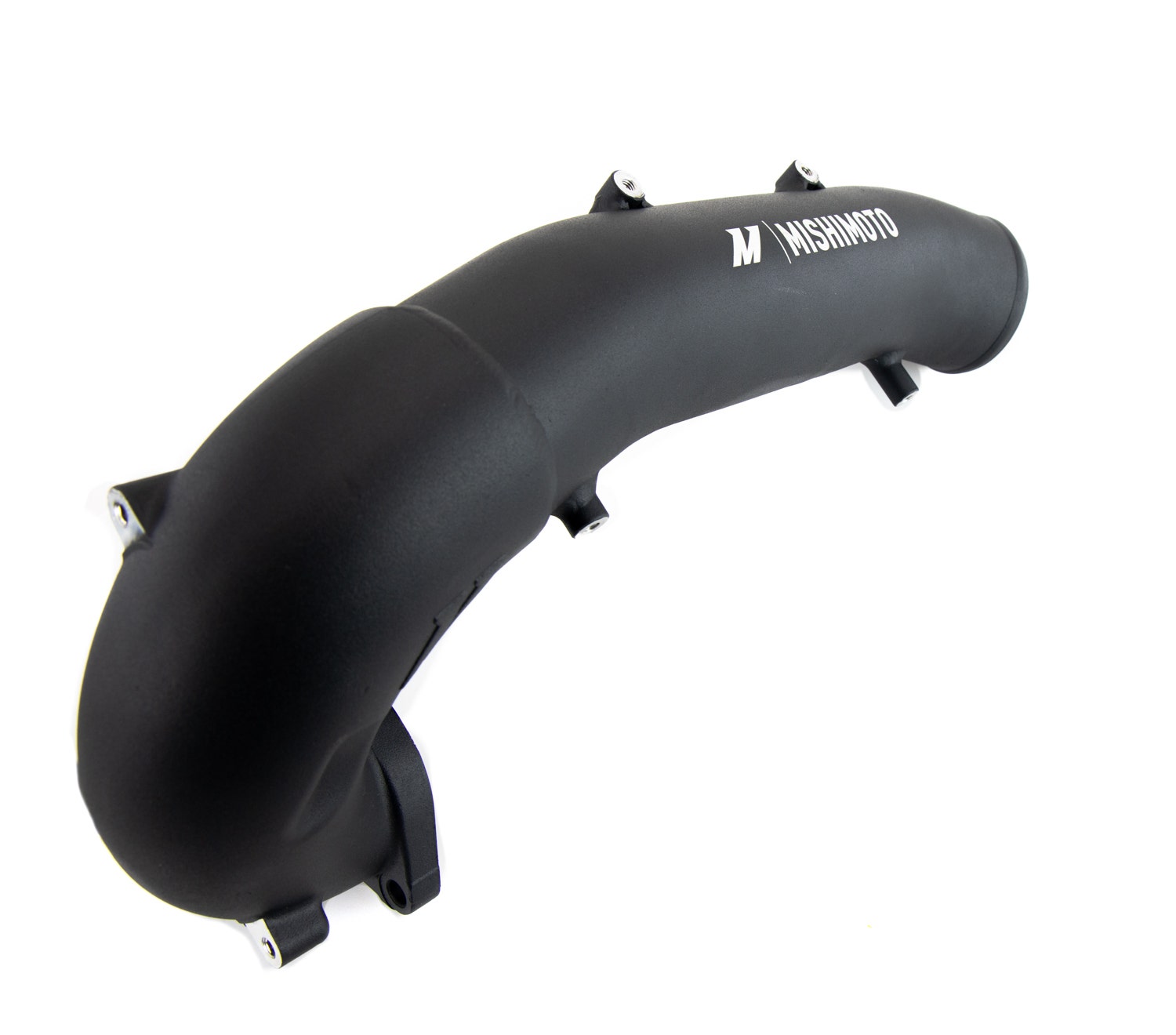 It's a tight squeeze in the front of the FK8, which makes snaking a larger diameter inlet pipe through the nest of wiring and fluid lines a little tricky. Luckily, Ye was able to incorporate a section of cast aluminum to make the bend to the intake. This construction method allows us to work in unique shapes and cutouts for proper fitment with the turbo, all while bumping up the inner diameter by 4.2mm from 59.3mm to 63.5mm.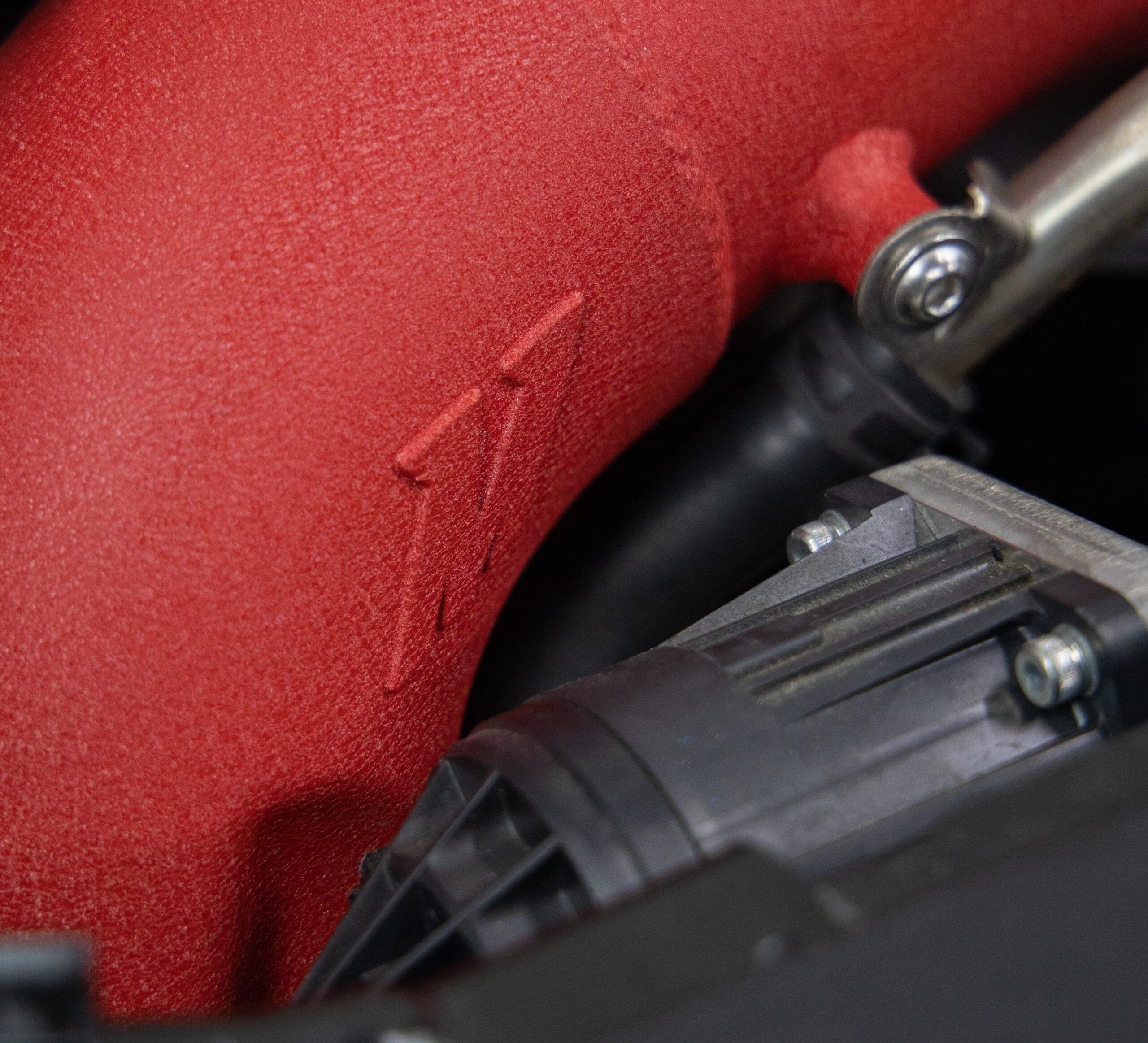 The turbo-side of our new inlet design wasn't the only side of this pipe to receive a make-over. TIG-welded to our cast elbow is a section of
The turbo-side of our new inlet design wasn't the only side of this pipe to receive a make-over. TIG-welded to our cast elbow is a section of mandrel-bent aluminum that form fits the K20. We also increased the inner diameter on this side, with a 21mm increase from 62mm to 83mm. When combined, this new inlet pipe is more than prepared for the higher volume of air your custom tune will demand, along with reducing flow restriction by 16.7% over the stock component.
However, the turbo inlet pipe is only one part of the intake system and still needs an airbox, filter, and MAF housing to operate correctly. So, knowing how well this new inlet pipe improves the system on its own, we wanted to gauge the performance increase across the full system. So, with our performance intake installed, we performed a flow bench test comparing the OEM system to our setup of performance intake components, which yielded a 19.5% reduction in flow restriction.
You might be scratching your head and saying, "16.7% 19.5% doesn't seem like much of an improvement with the full system," which is fair since this testing can be a little convoluted. Something to note in the comparison of these figures is the test perimeters. In one test, we only compared the inlet pipes directly with each other. In the second test, the perimeters included the full system, adding in additional components within the test specifications. Our first test demonstrates the effectiveness of our design improvements of the component itself, whereas the second shows how well the design performs with the full system.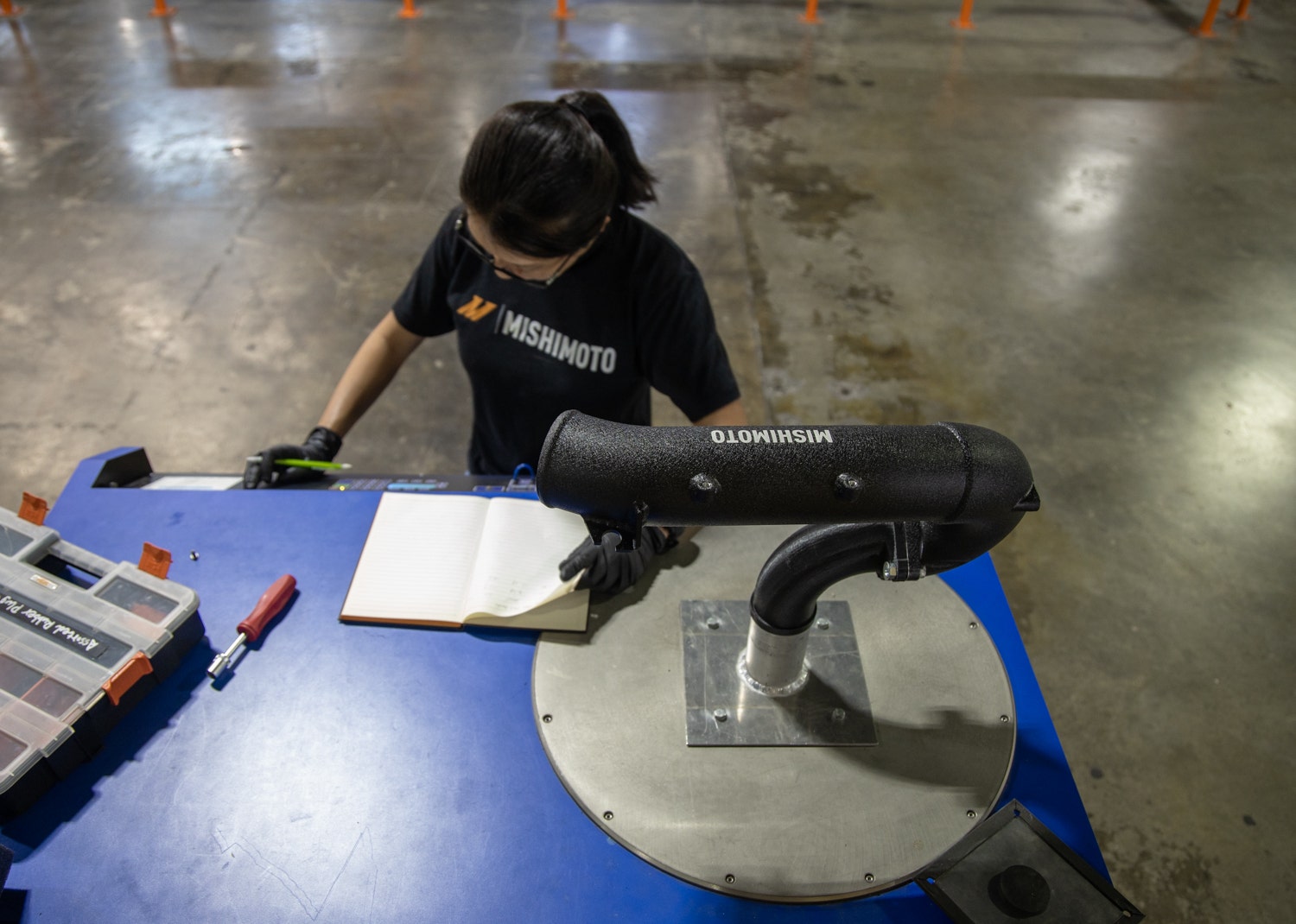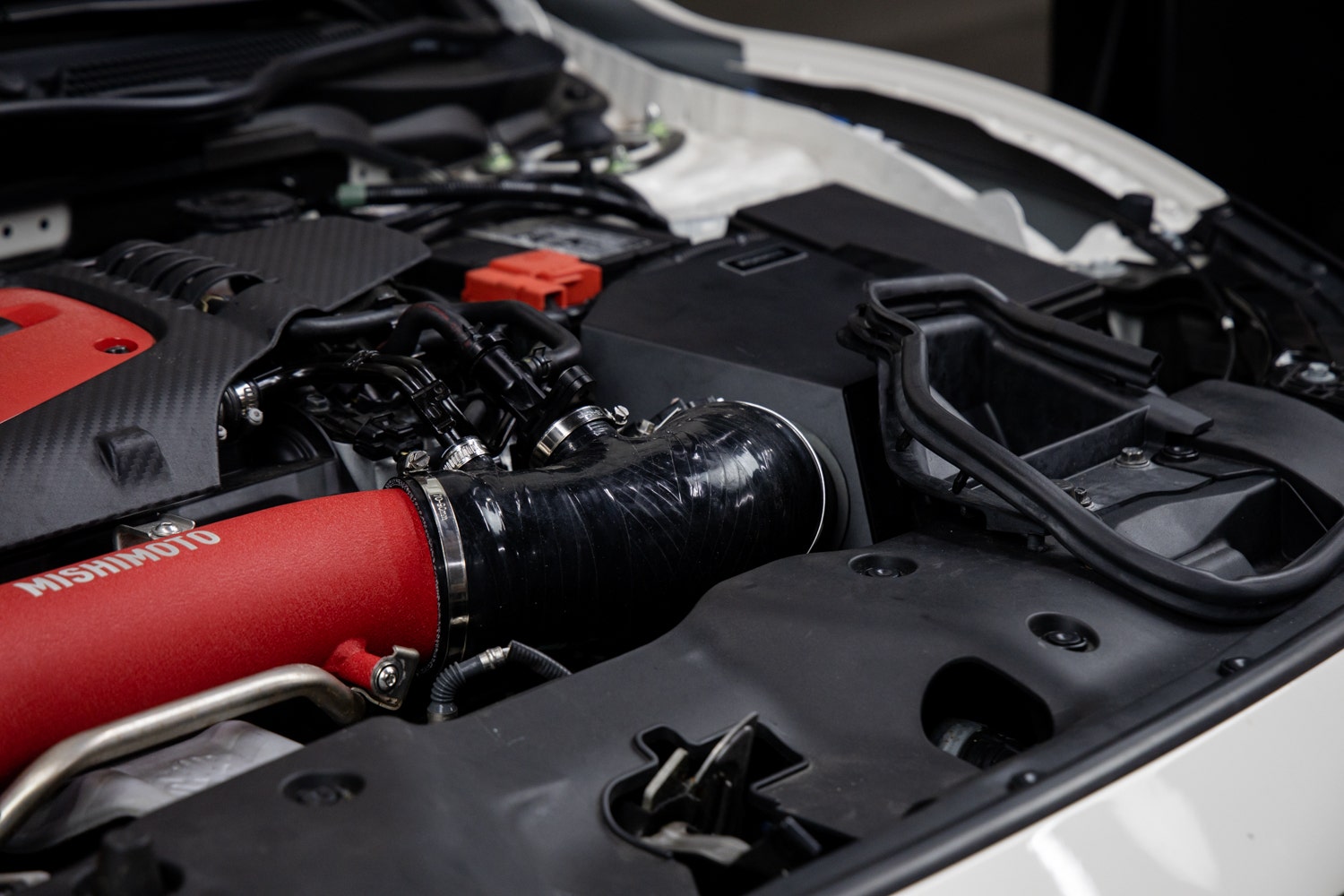 Since this inlet pipe was designed for use with our enlarged MAF housing found in the race intake kit, adapting our performance kit did require some additional engineering. Our performance inlet kit also includes a freshly designed silicone coupler complete with OEM EVAP and vacuum mounting points to ensure an air-tight fit with the performance MAF.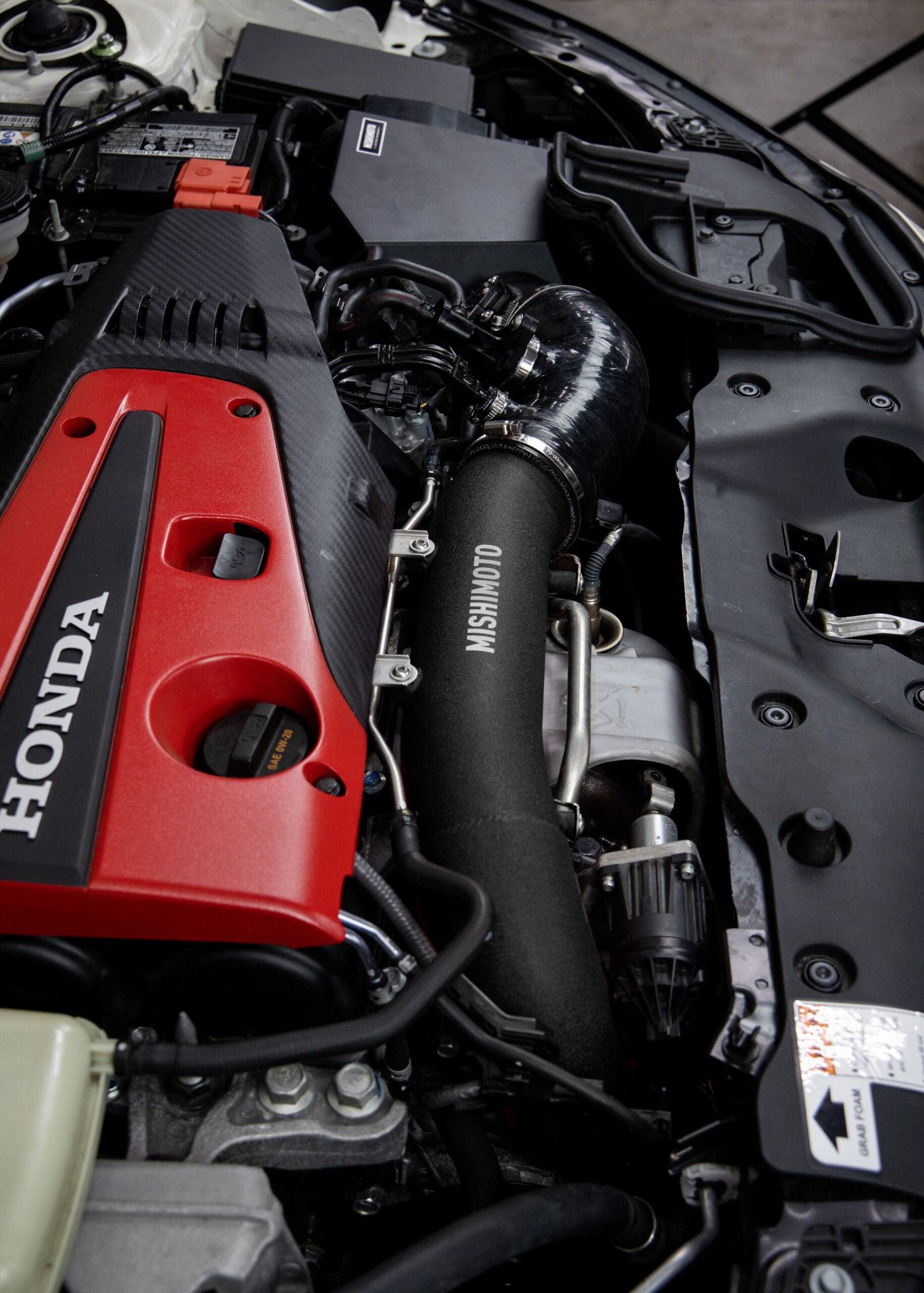 As Honda's scalding hot-hatchback evolves, so do the needs of the enthusiasts. Some might need a full overhaul to reach true racecar status, but others are just looking for a bump in system flow to better carve up the canyons. In either case, our inlet kit furthers the evolution of the Mishimoto Performance Intake, so make sure that you get your's today: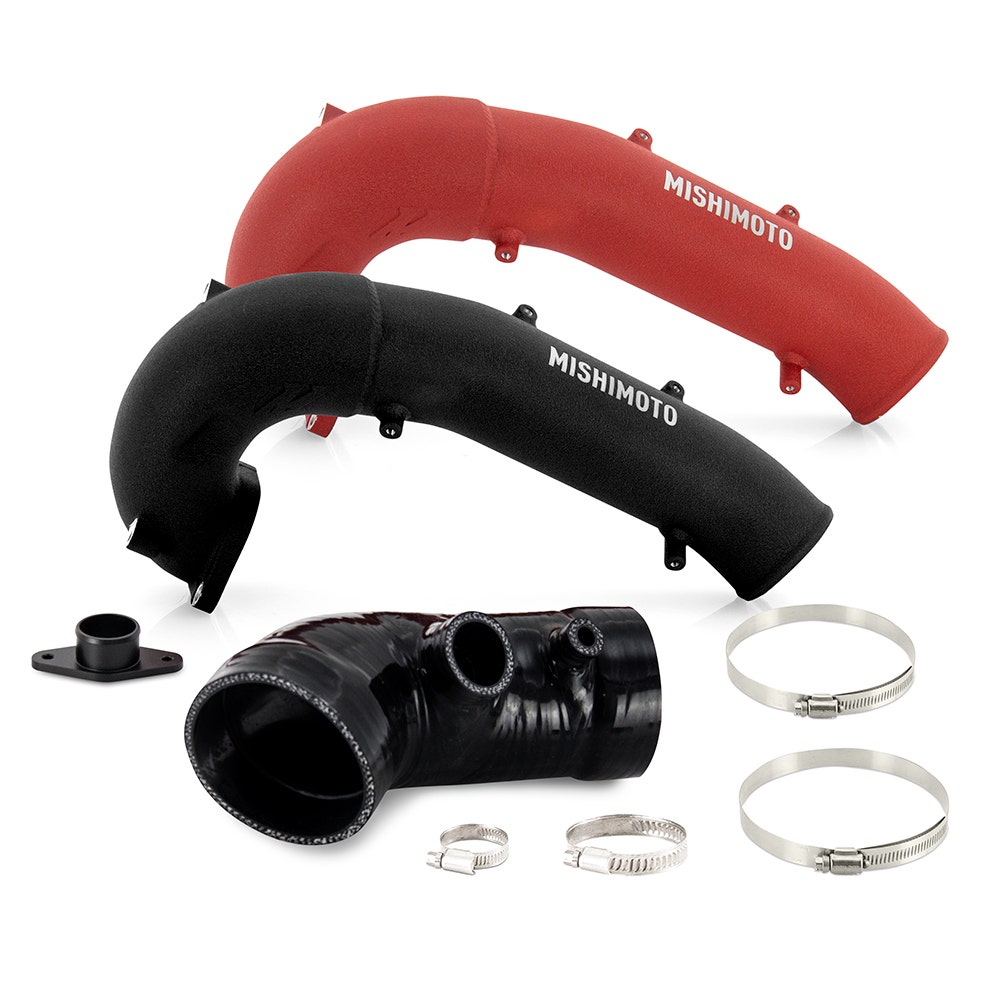 Thanks for Reading!
-Nick