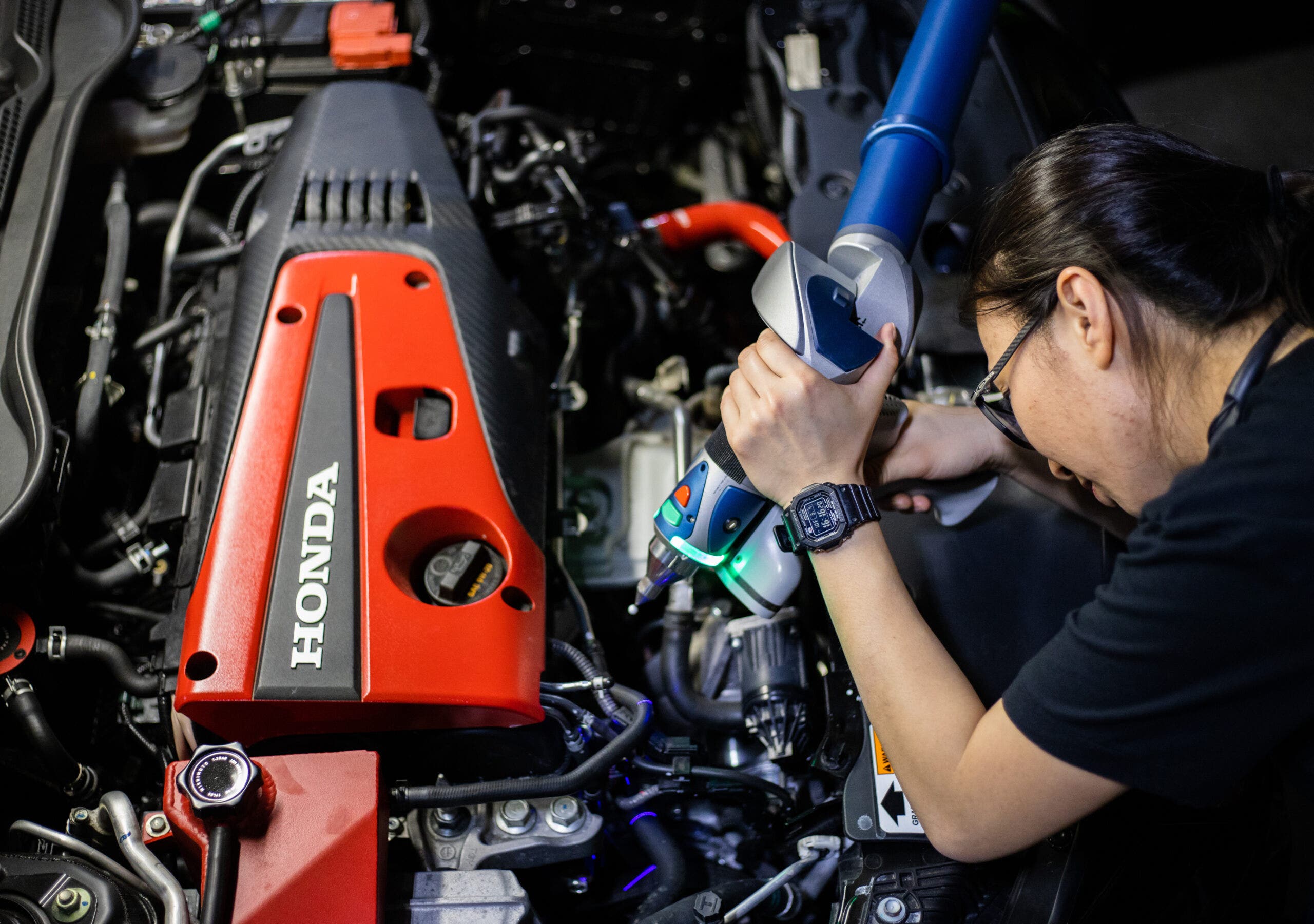 Heavy Breathing - Performance Intake Kit R&D, Part 4 - Turbo Inlet Kit Design Plans and Prototyping
Every enthusiast evolves through a modification journey. It starts with the cheapest and rudest mods you can get your hands on. As we touched on in the last post, intakes are often first on the list, and many settle for a filter on a stick. It satisfies the itch, makes a racket, and provides the placebo of speed. Unlike simple filter-on-stick intakes, our performance intake kit for the FK8 provided the turbo soundtrack but combined it with measurable performance gains. While our FK8 intake performs well alone, we wanted to take it a step further by addressing the turbo inlet.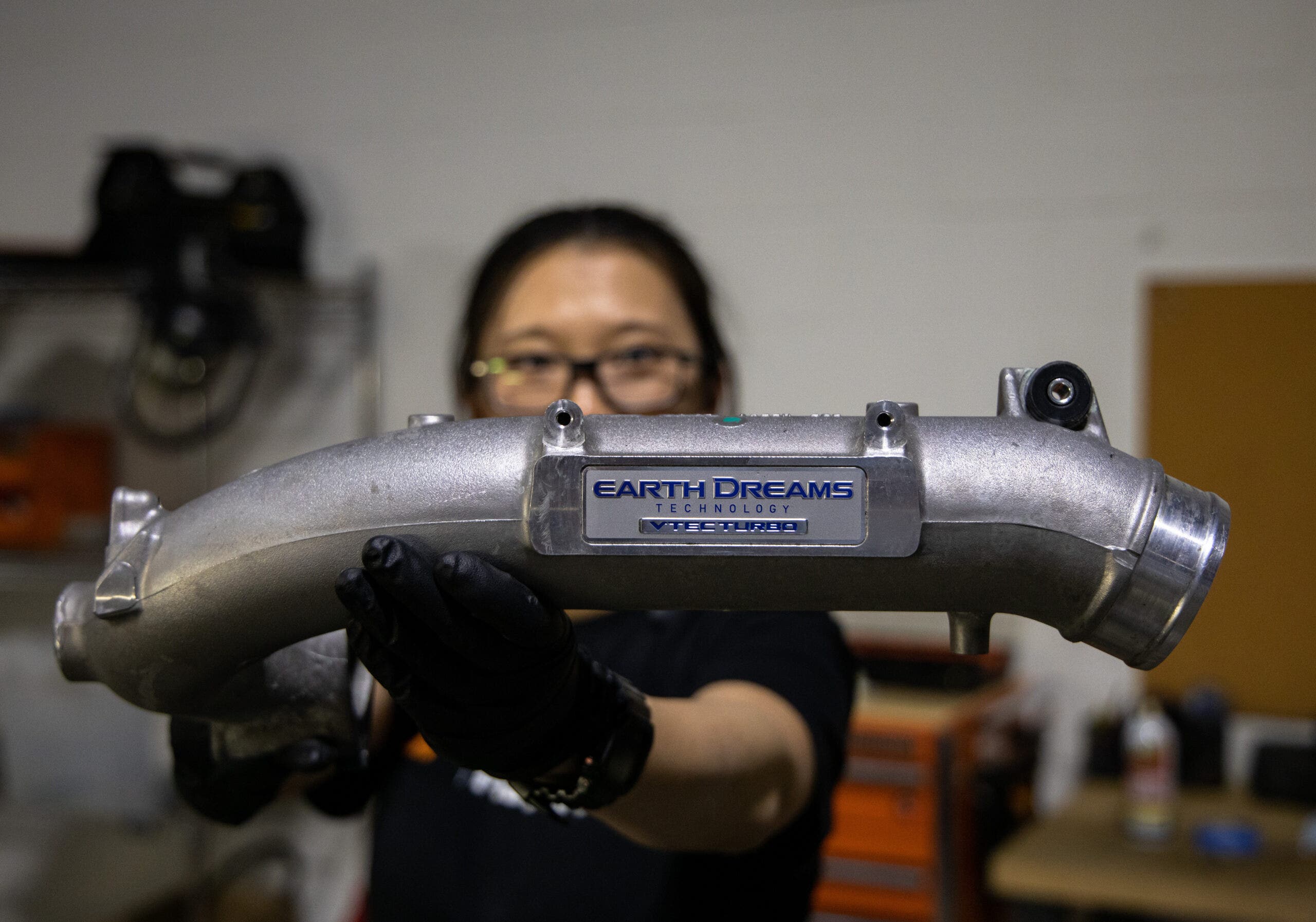 Engineering on the turbo inlet began with our development on the CTR's race intake. However, we wanted to provide improved airflow for those who are not ready for an oversized MAF tune yet. In case you missed the development of our race intake, let's review, so you're up to speed. 
From the factory, the turbo inlet pipe is a hefty chunk of cast aluminum. Honda designed this inlet to run directly over top of the turbo assembly, so it needs to withstand a lot of heat. Mission accomplished. This silver tube serves its purpose of not melting and providing a safe passage of air to the turbo. It could perform better, though. And look better too. So, the Earth Dreams tagged inlet came out of the bay and was conscripted for 3D scanning, designing, and prototyping.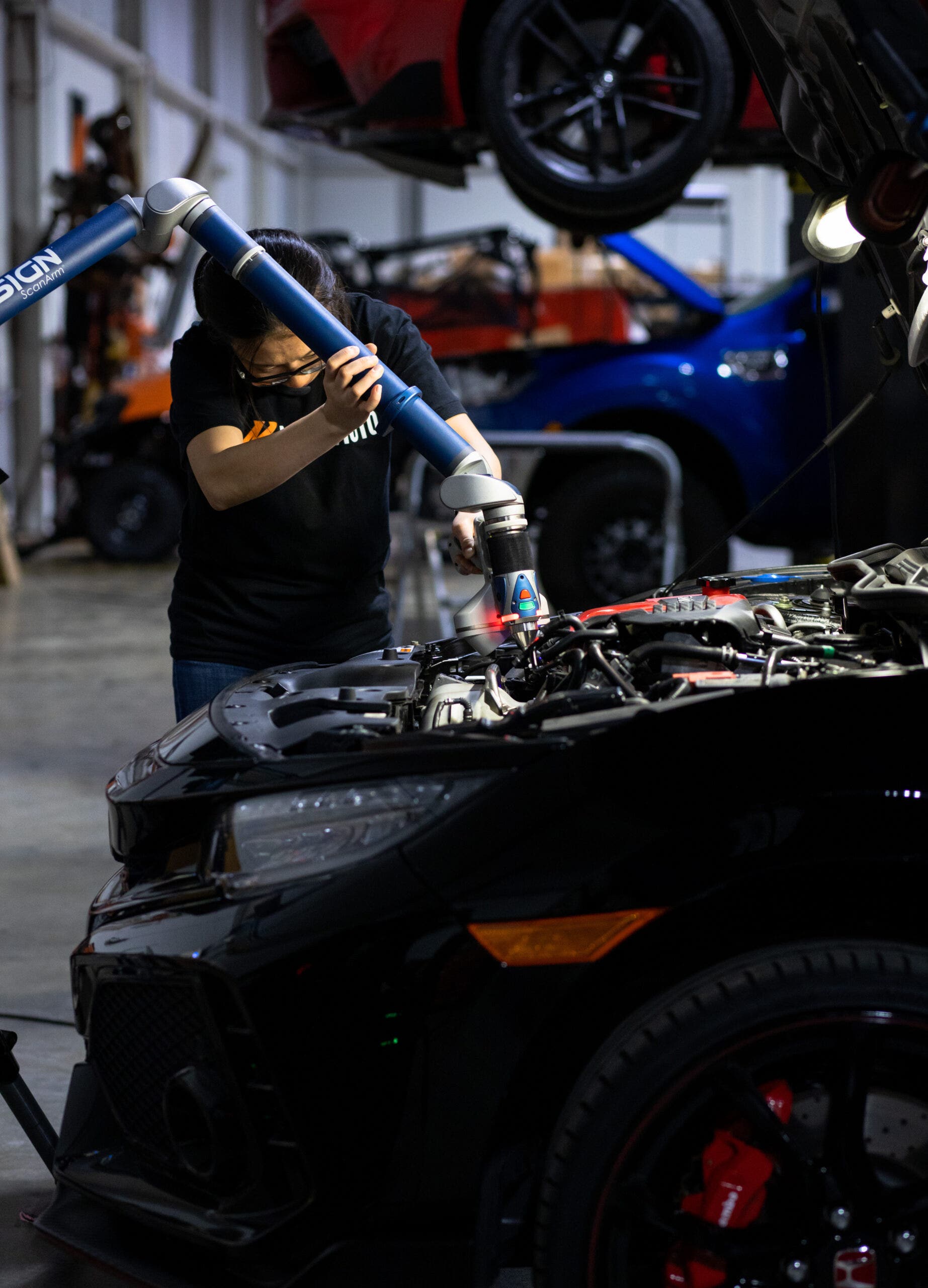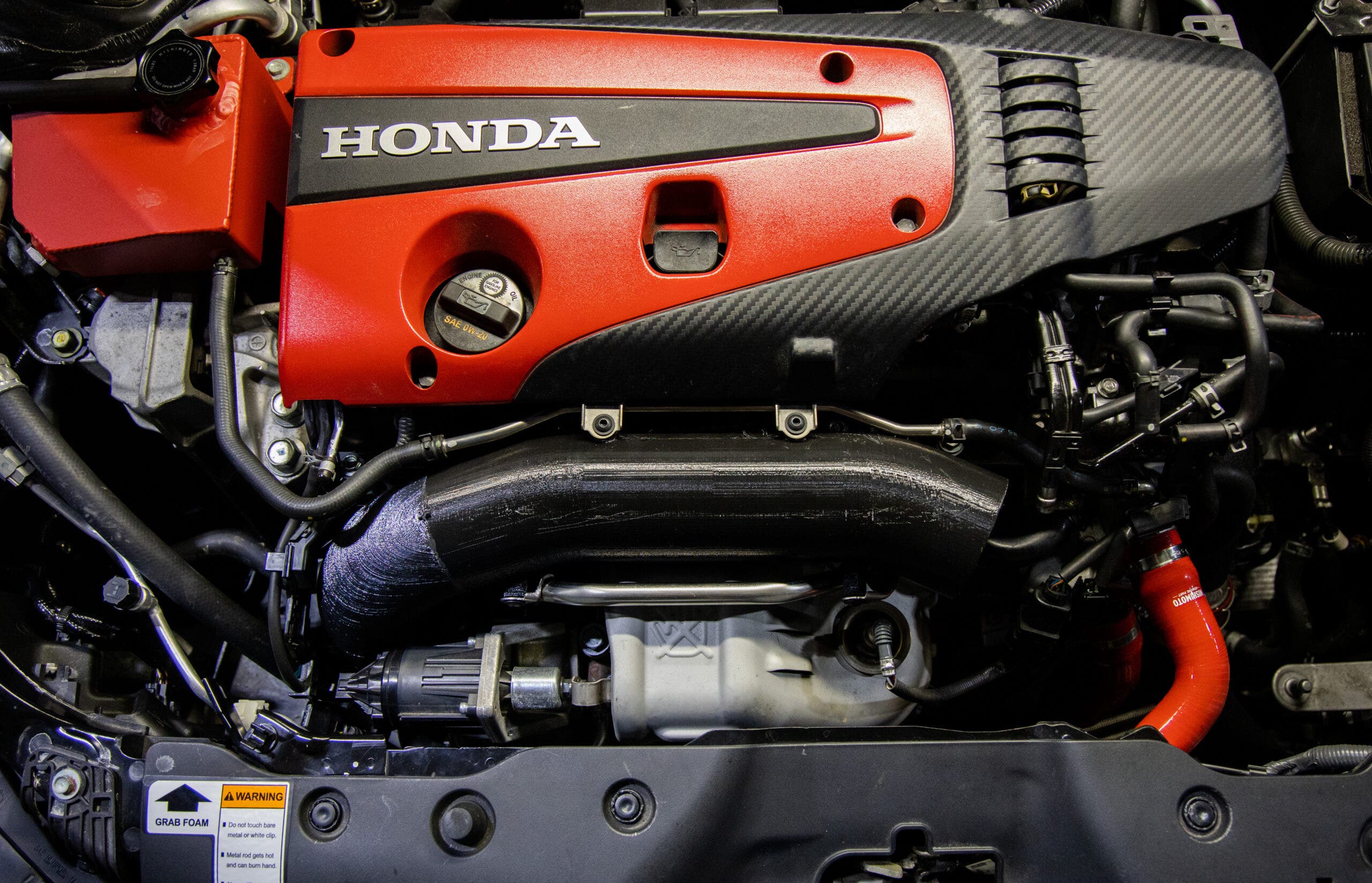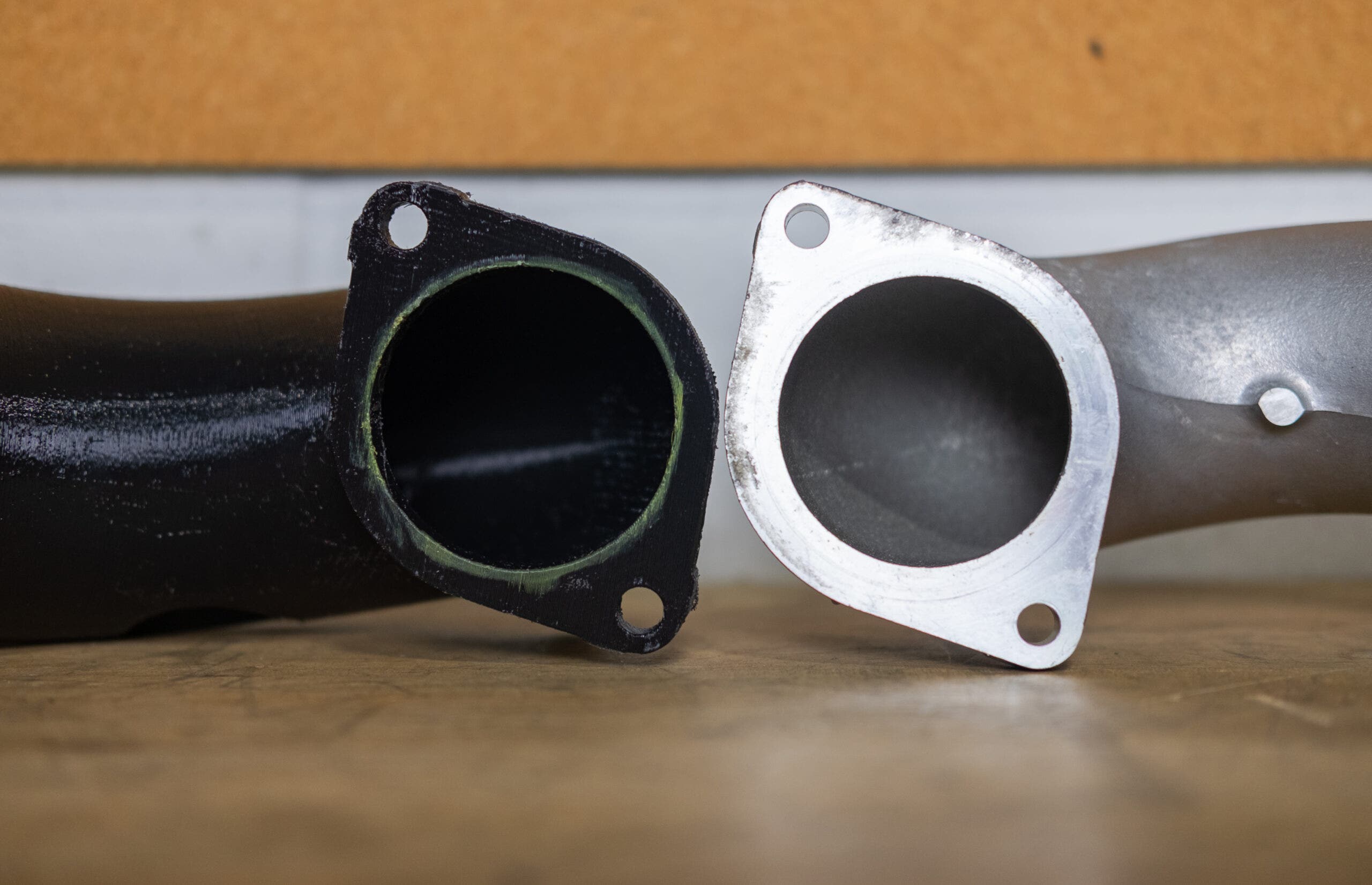 While at the moment, our inlet pipe might be made of 3D printed plastic, we plan to construct it from aluminum like the stock pipe. Specifically, we plan to combine cast and mandrel-bent aluminum for a sleek, durable, and free-flowing inlet.
With the pipe section sorted, we needed to adapt this inlet to our current performance intake kit. Unfortunately, because the inlet pipe is specifically designed for our race intake kit, and we've increased its size, the geometry of the pipe has changed slightly, rendering our current coupler incompatible. So, we're updating it. All of the provisions to install the factory components will seamlessly install into the coupler, but we will add some extra curves to fit the new inlet pipe.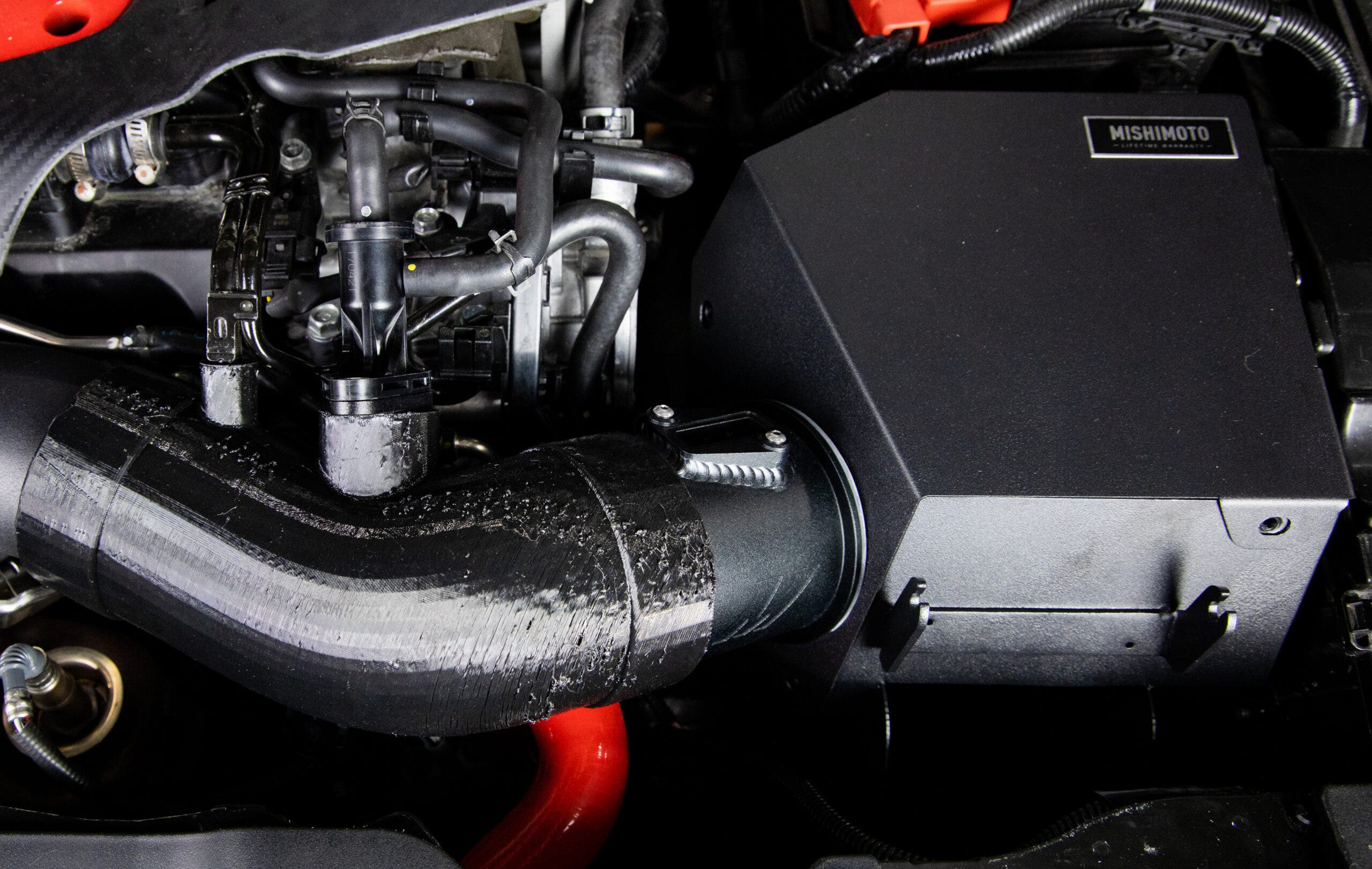 Just as the enthusiast evolves, so do the modifications. Our Performance intake kit is the perfect compliment for the Civic Type R, but we saw plenty of room to grow. So, make sure you stay tuned for the first look at our production-level turbo inlet pipe kit coming soon.
Thanks for Reading!
-Nick