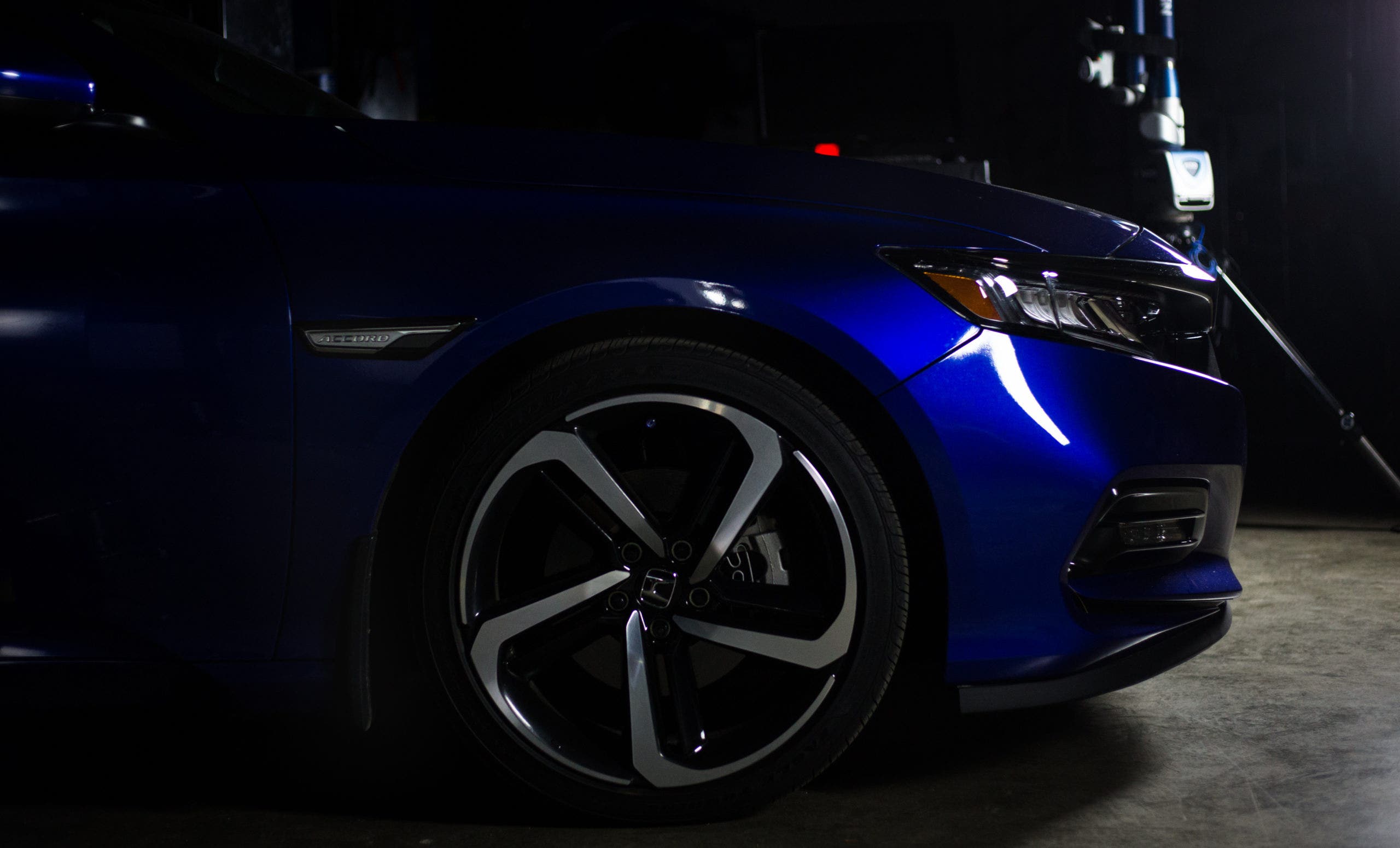 Practically Cool - Performance Intercooler R&D, Part 2 - Design Plans
To many, Hondas are blank canvases. For years, enthusiasts of all kinds have found the Accord to be an ideal base for their unique brushstrokes of modification. Given the tenth generation's addition of forced induction, it comes as no surprise that this Accord is also popular among tuners. Every build starts with a vision, though, and our intercooler project is no exception. We might only be in the sketching phase of our next masterpiece, but we're eager to share the plans.
We have our work cut out for us to improve on the Accord's intercooler design. Specifically, the space available to us is extremely limited. In Honda's never-ending quest for driver safety and comfort, every Accord model comes with Honda Sensing as standard equipment. That's all well and good for the driving experience but less than ideal for us since the radar sensor is mounted very close to the OEM intercooler. In short, this sensor doesn't leave us much room to expand core thickness.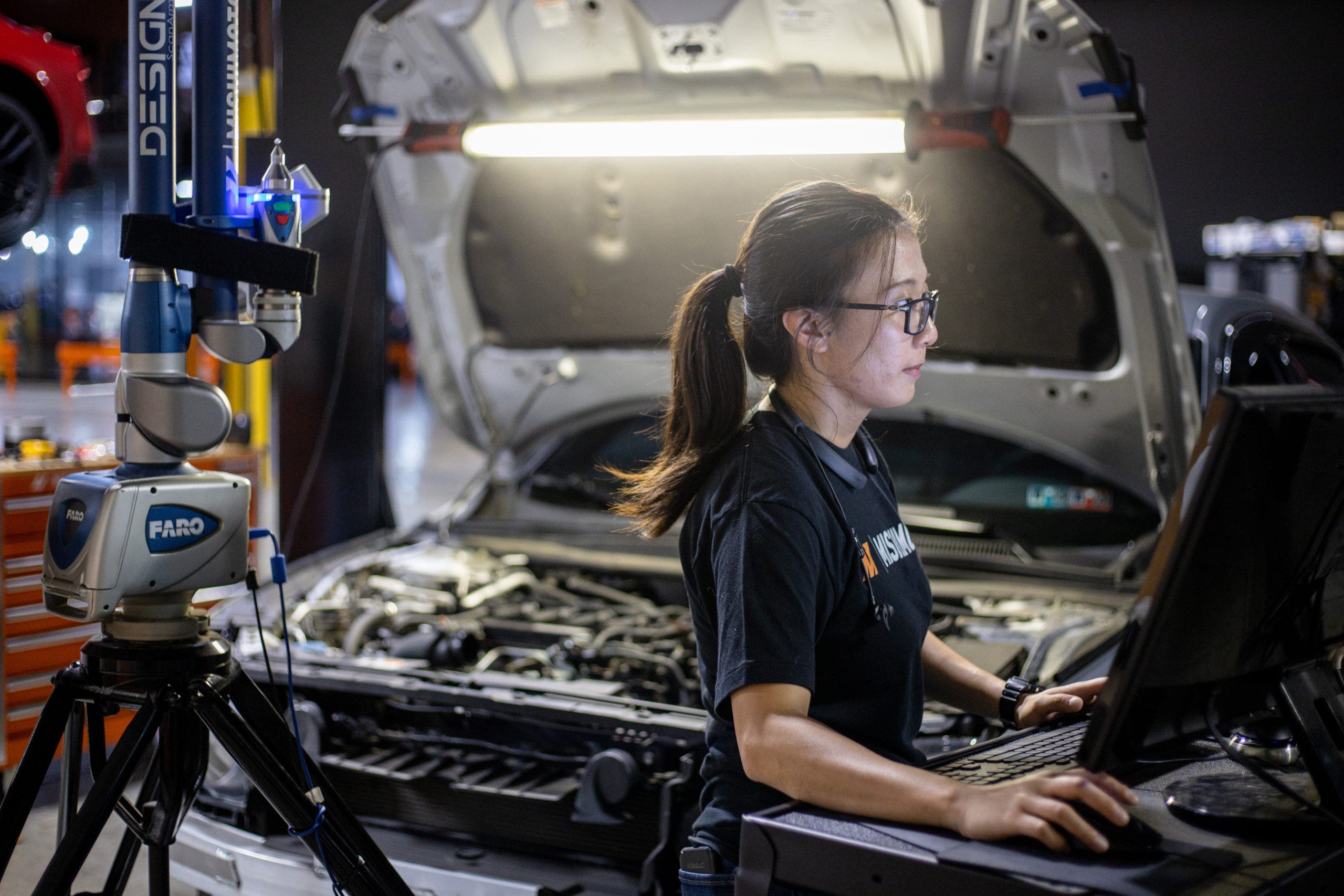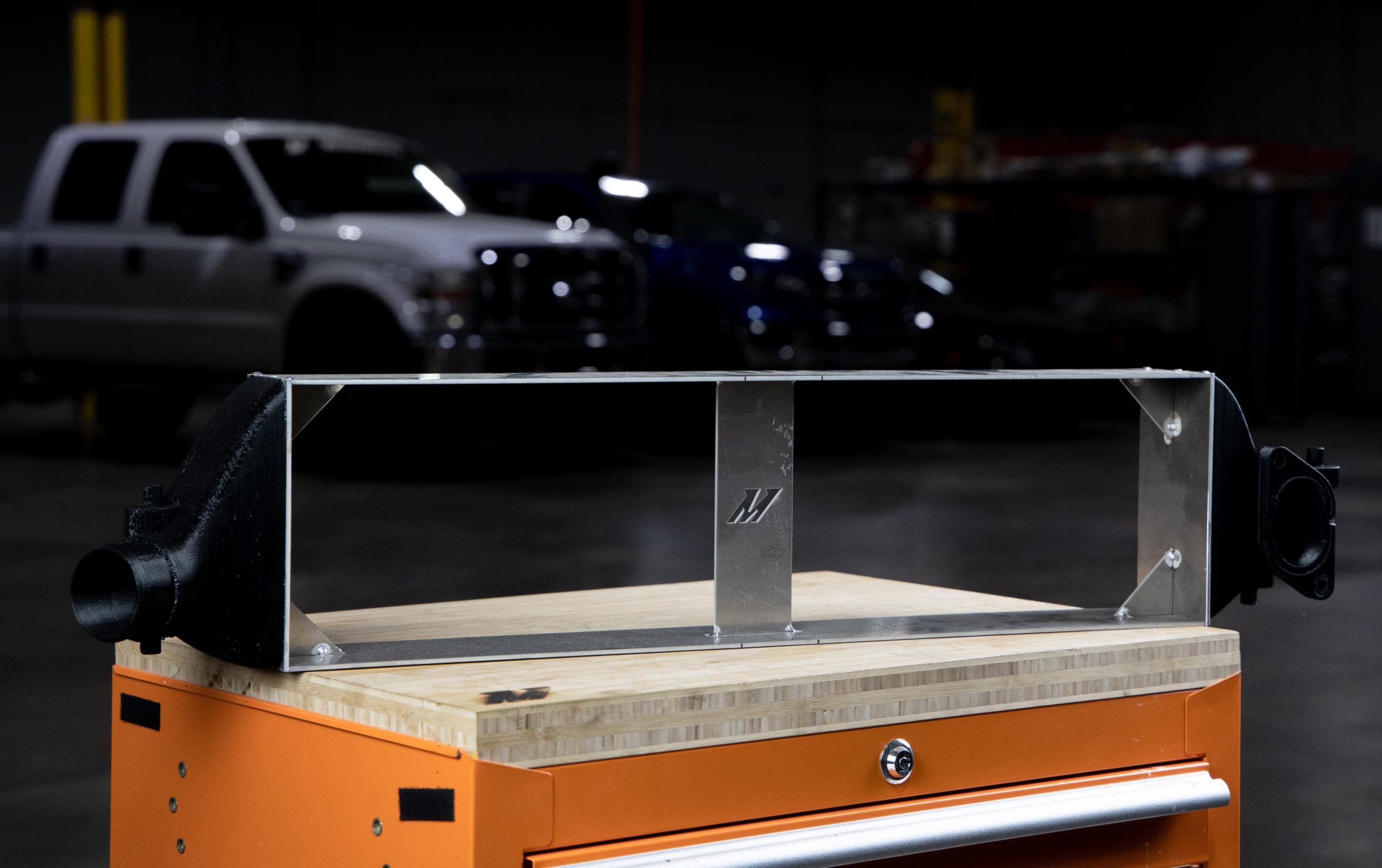 Even when presented with this roadblock, we pressed on. Our engineer found another inch of space to expand the core thickness and plans to use it. To further improve the Accord intercooler's core volume, we're also planning on expanding the core's height, adding another 2.5" and plenty more fins.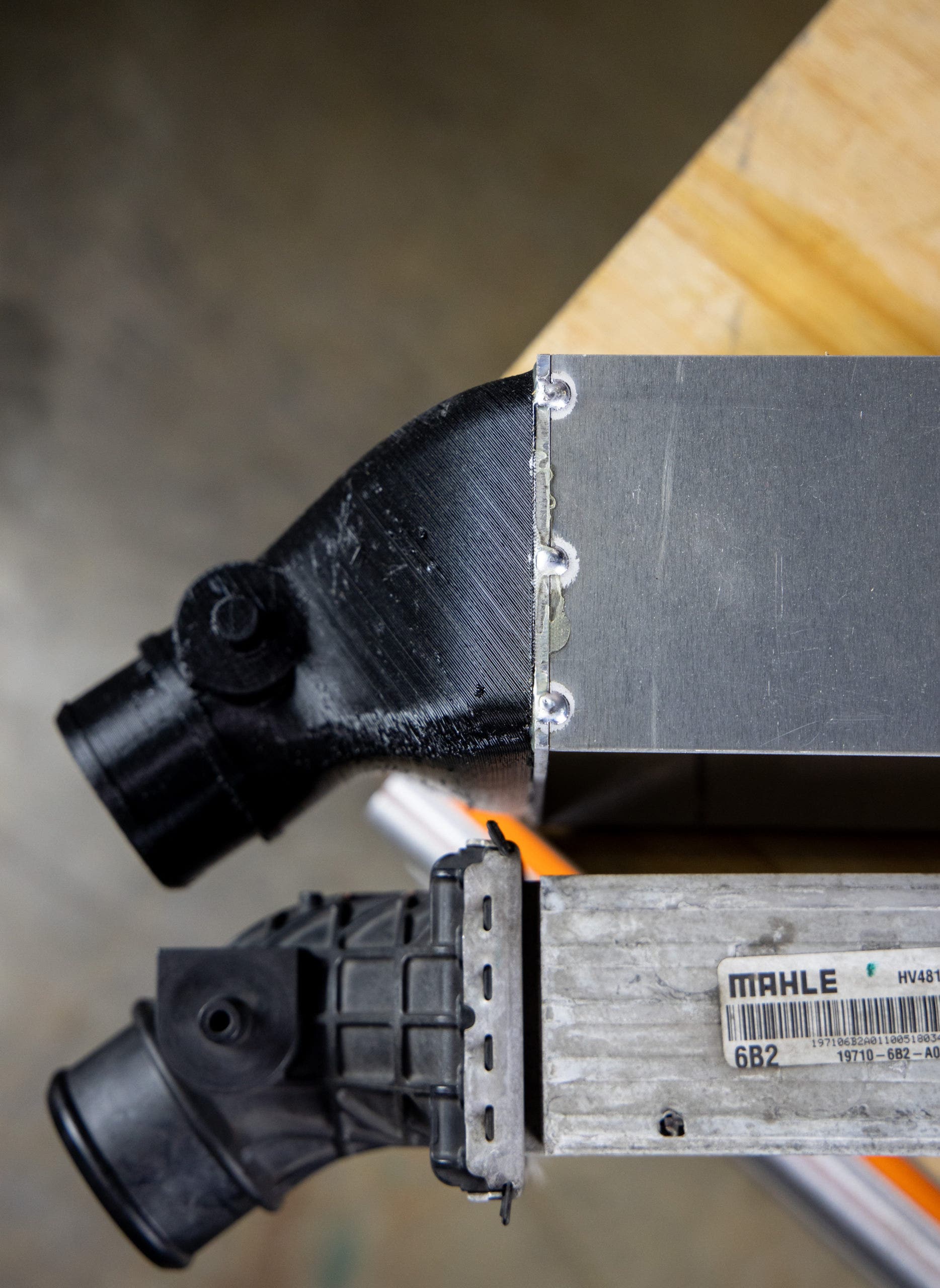 While a vital aspect to improving performance, core volume isn't the only improvement that matters. Also on the to-do list for this intercooler is to update the core's construction. Honda opted for a lightweight tube-and-fin core. Tube-and-fin cores are ideal for mass production and adequate for average commutes but fall short for those looking to get more from their 1.5T or 2.0T Accord. We plan on upgrading our core with a more robust bar-and-plate design. This construction style features more heavy-duty ducting through the core, which lends itself to improved heat dissipation, airflow, and durability over its tube-and-fin counterparts.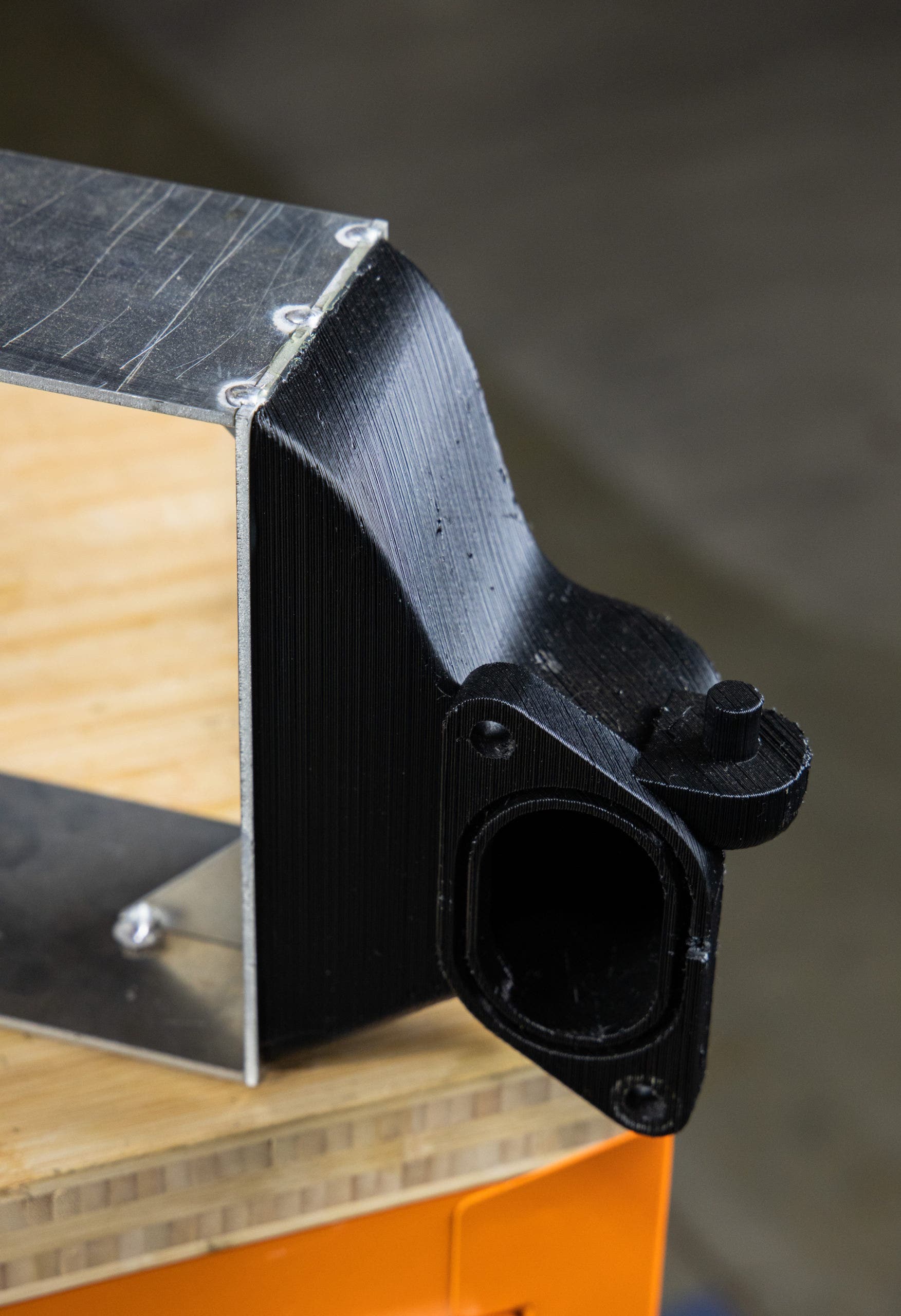 We're also planning on ditching any and all plastic from the stock design in favor of aluminum. Our intercooler will feature cast-aluminum end tanks, which are ideal for improving the airflow to and from the core. Cast end tanks are also infinitely more dependable than the stock design. Cast aluminum is far tougher than plastic, and the tanks will be TIG-welded to the core rather than crimped, making them less prone to leaks. In the interest of simple installation, we do intend on retaining the stock style piping connections.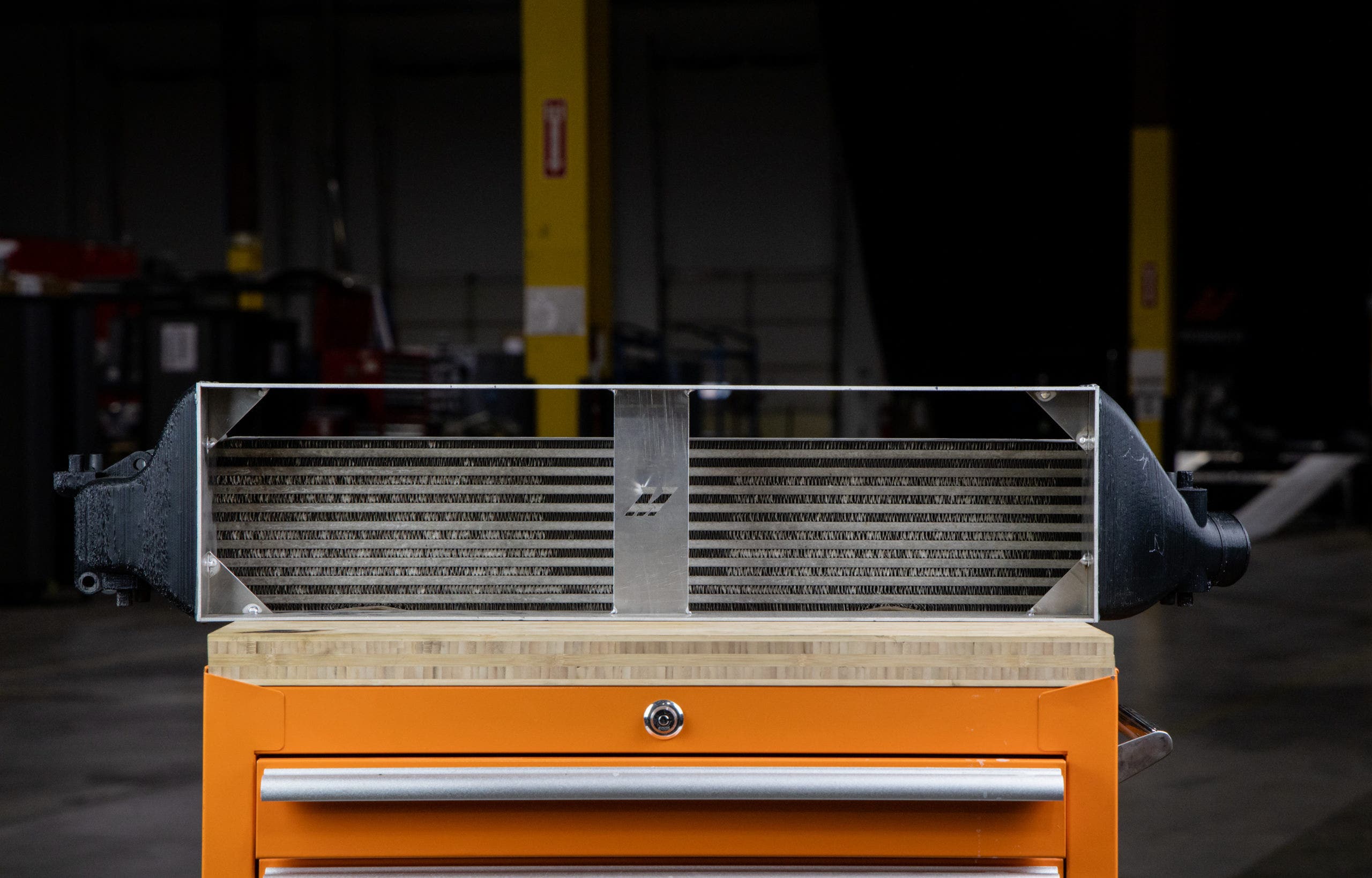 Whether it's a work of art or a build (or both), a masterpiece takes time. Our fitment prototype might only be a sketch, but it's laying the foundation for a better performing Accord. Make sure that you stay tuned for the first look at our production sample coming soon.
Thanks for Reading!
-Nick