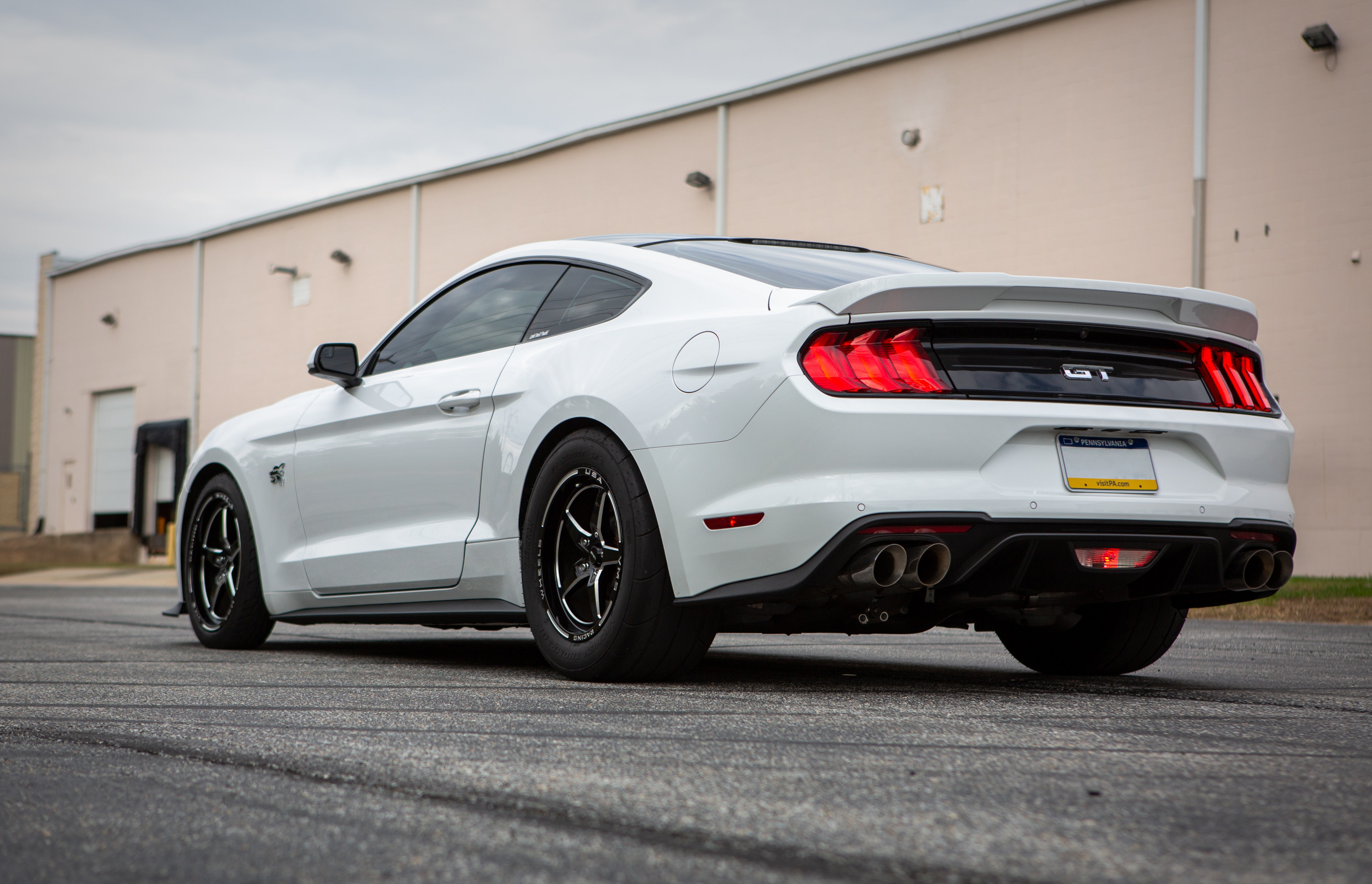 Working on a Cooler Coyote - Oil Cooler Kit R&D, Part 5 - 2018+ Update
The Mustang is one of the longest living nameplates in the history of muscle cars; it's only natural that it continues to evolve with the times. In 2018, Ford launched the latest iteration of its flagship pony car, toting the newest generation of 5.0L Coyote V8 and a series of aesthetic updates. Despite the decades of updates and evolution, the S-550 still has to contend with any engine's nemesis - heat.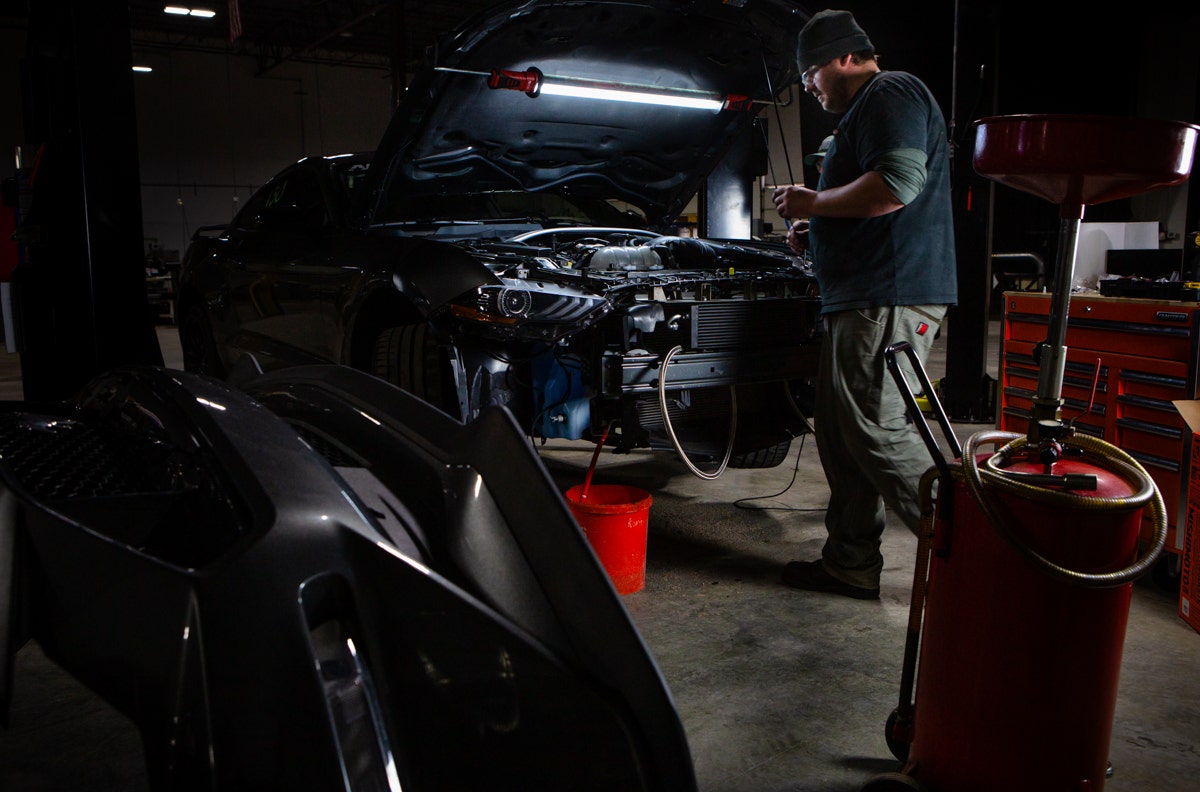 The latest Coyote received a bump in power by way of overhauling the fuel system, but when it comes to cooling the oil, it could still use some improvements. Luckily for us, Ford's fueling updates didn't mean a significant change to the overall design of the engine, which means that we didn't need to run a complete re-test of our oil cooler. We already determined how well our oil cooler performed in our last post, so we just need to focus on the mounting system.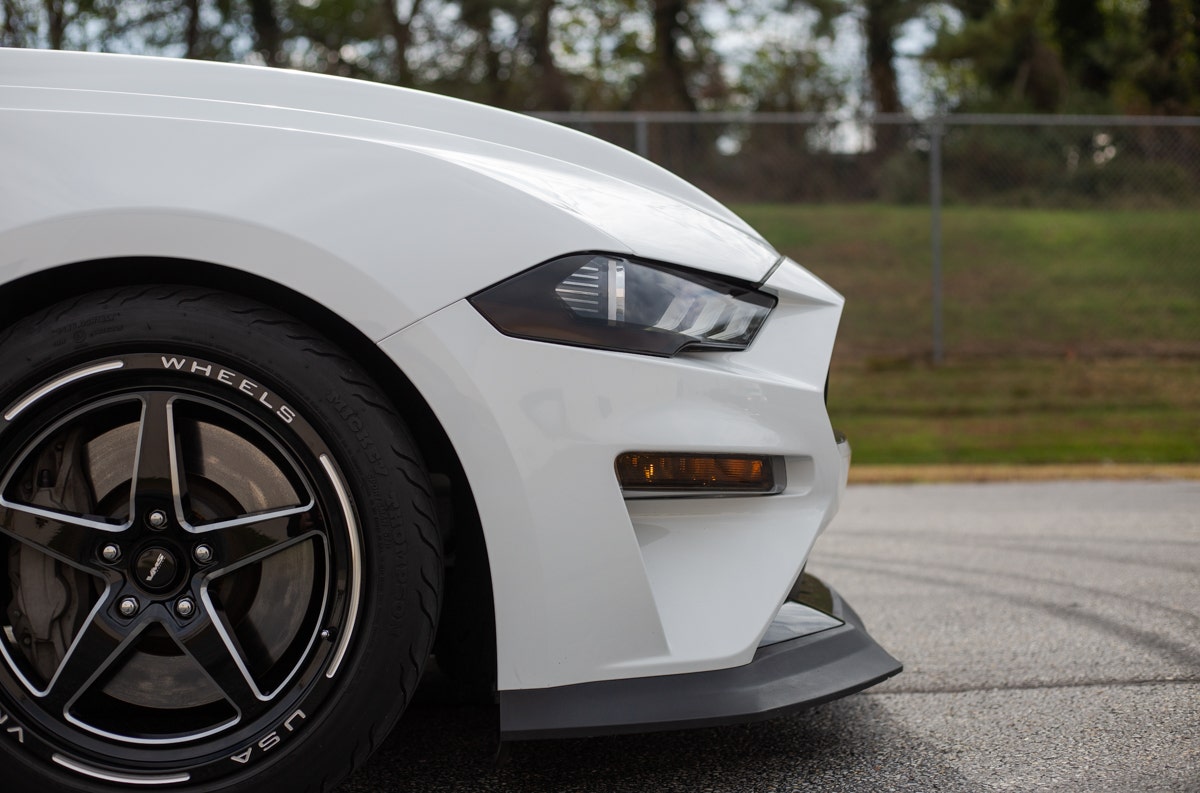 Ford's latest update to the front end of the Mustang was
more than skin deep, which means we needed to design a new mounting and diversion
plate suited for the revised front end. With our selection of facelifted
Mustangs in the shop, our engineer, Dan, jumped in with our fabrication expert,
Mike, to devise an updated mounting plate.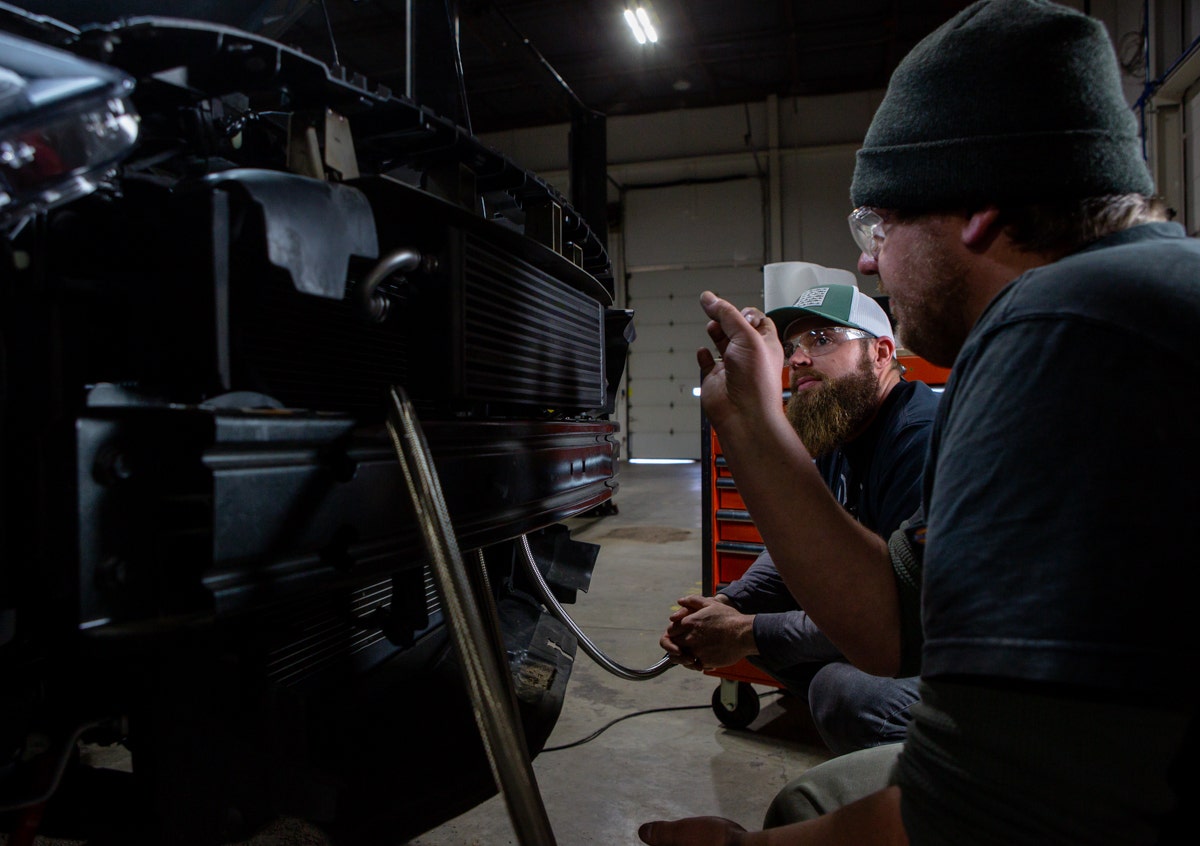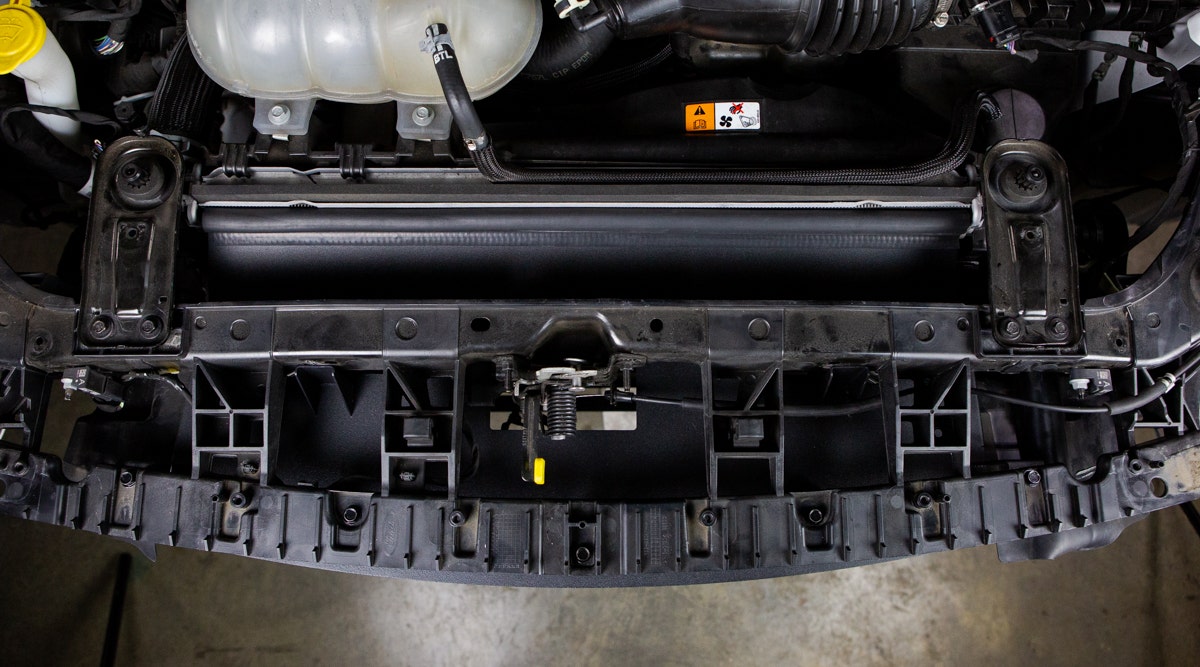 With the bracket completed, all that was left was to mount the remainder of our kit and allow our donor vehicles to reap the benefits of more stable oil temperatures. We again opted to bypass the factory liquid-to-liquid cooler to reduce the stress on the rest of the 5.0's cooling system. We'll also only offer a thermostatic option to prevent any risk of overcooling your engine's oil.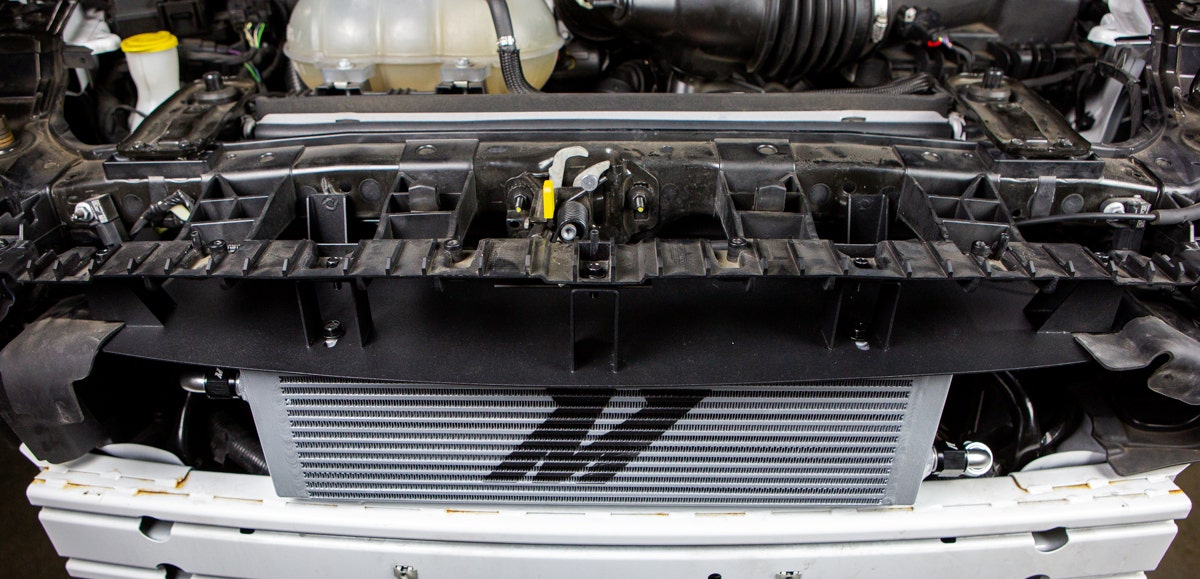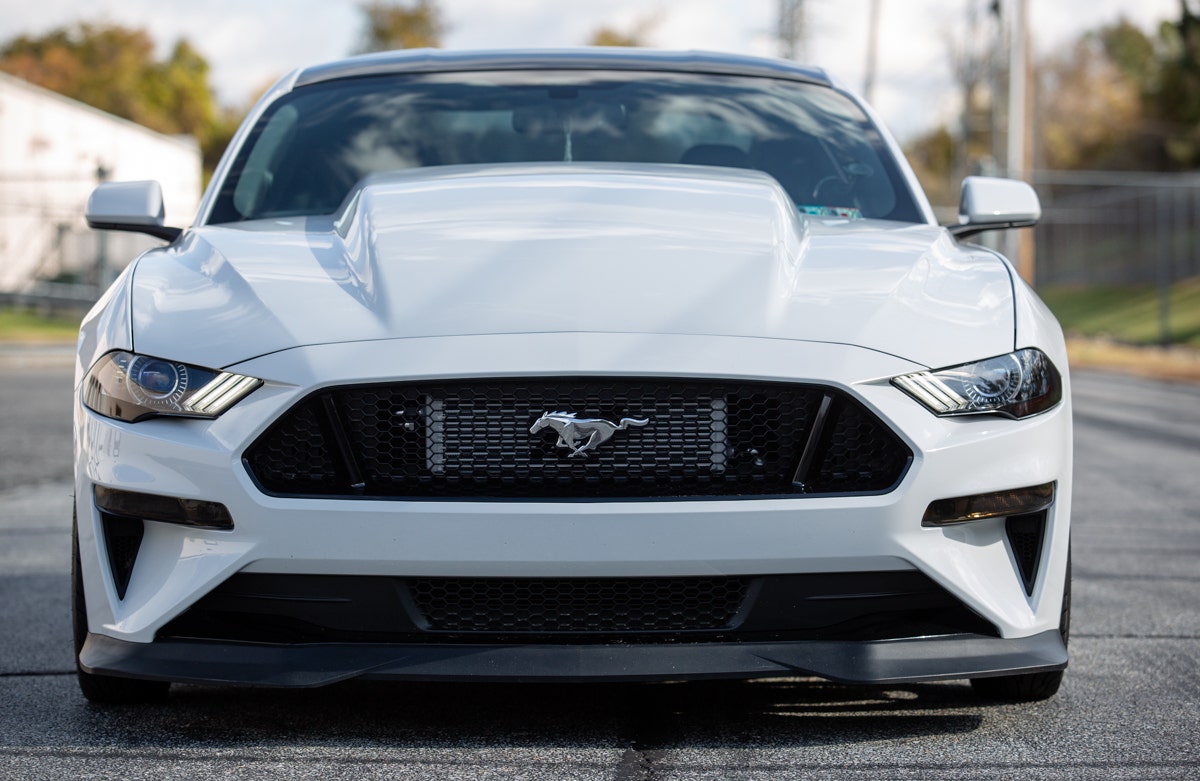 As the Mustang continues to evolve, so will its need for cooling. That's why we made sure to update our oil cooler kit right along with Ford to keep the oil temps down and this Mustang performing. Now is your chance to keep up with the evolution and keep your Mustang's oil safe with a Mishimoto oil cooler kit.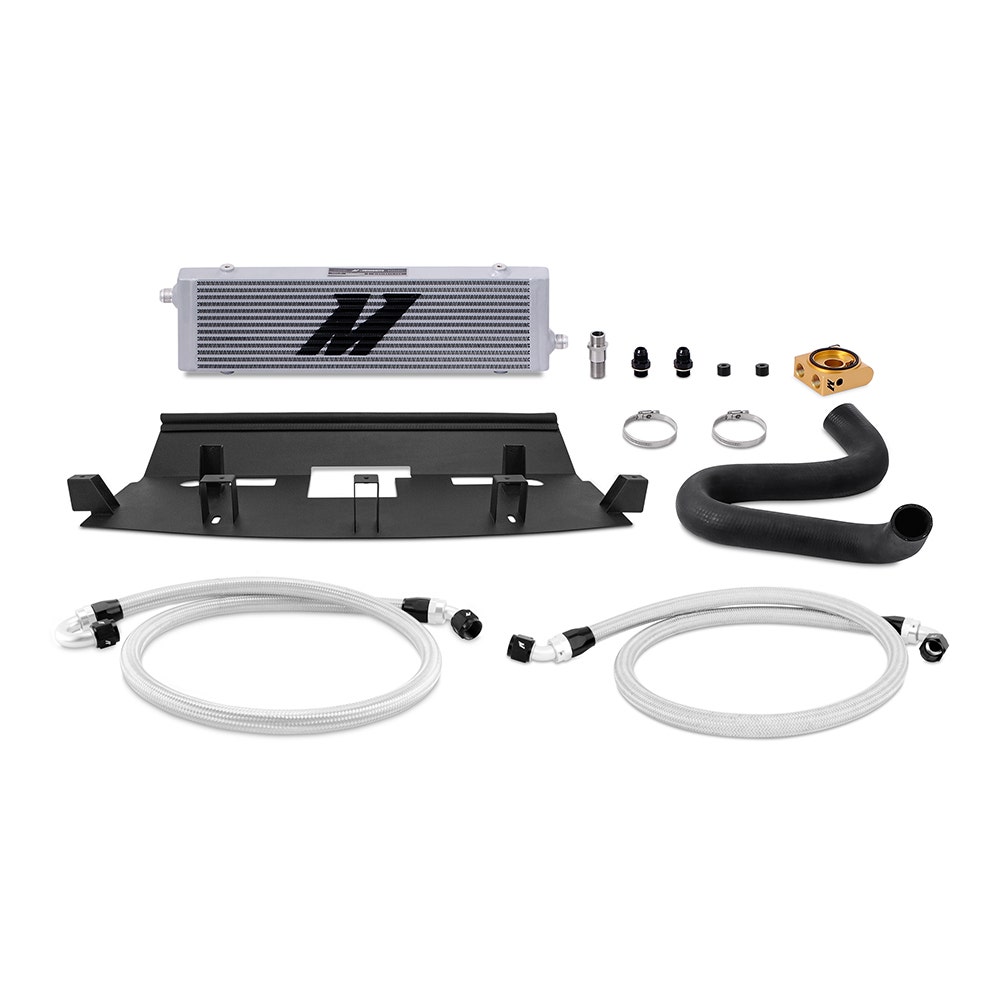 Thanks for Reading!
-Nick