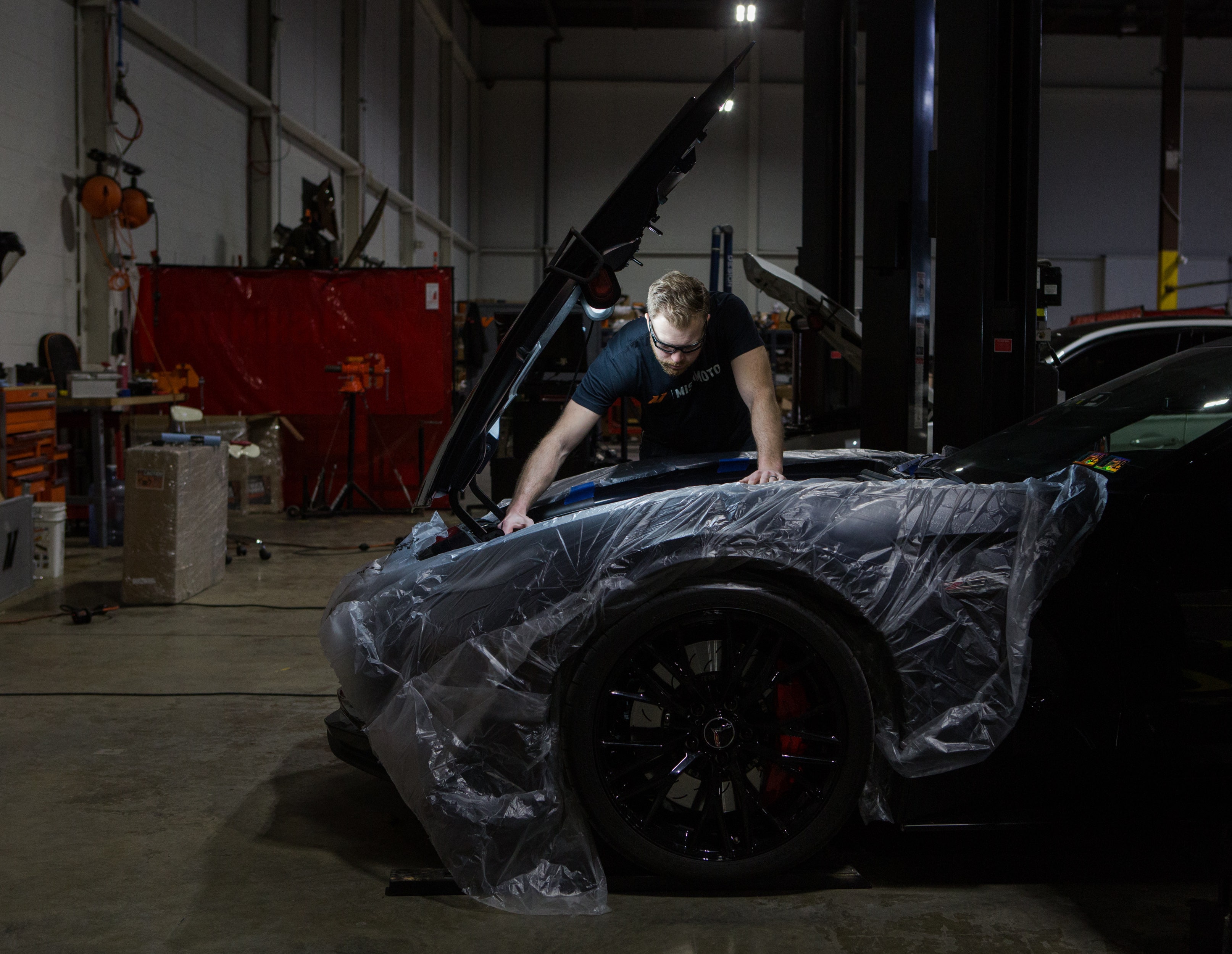 Rad, White, and Blue - Performance Radiator R&D, Part 2 - Design Plans
We've all seen wildlife documentaries. David Attenborough delicately narrating as the mighty lion sits slumped in the savanna surrounded by potential prey, but he's just too hot to move. The same scene can be witnessed in the sweltering tarmac savanna here on American soil with the C7. Plenty of open space to run, the other beasts scatter at the sound of the "Vette's deafening roar, yet it sprawls out in the pit, panting and trying to catch its breath.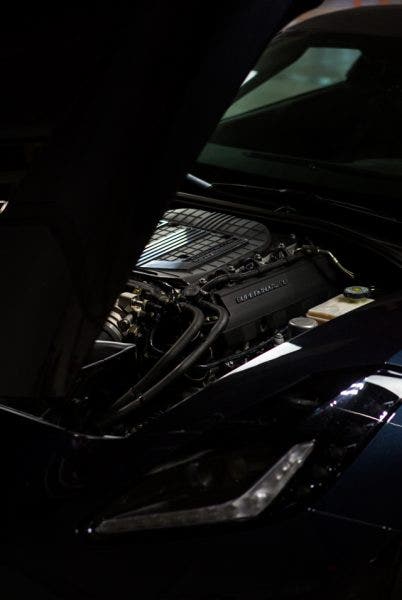 In the wild, the predators wait until nightfall when it's cooler to go on the prowl, and I supposed you could restrict to only night drives but that might not completely solve your problem. Some day driving is usually required. Luckily this animal is mechanical, which means upgrading the cooling system is a cinch.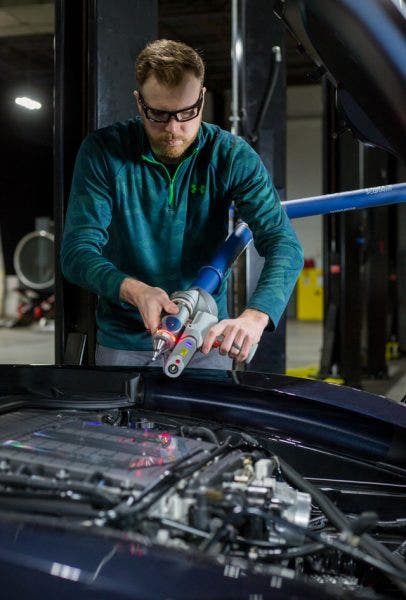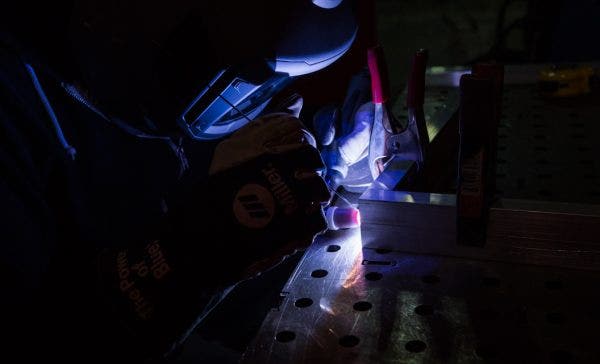 Our game plan is to combine both radiator options into a single, "one radiator to rule them all" design. Unlike the previous generation's plethora of radiator options, we only had two heat exchangers to contend with. While neither are sharing heat dissipation duties with the oil or transmission coolers, both struggle to keep up. Cooling is the name of the game here at Mishimoto, and our engineer is already at work improving on the Corvette's cooling.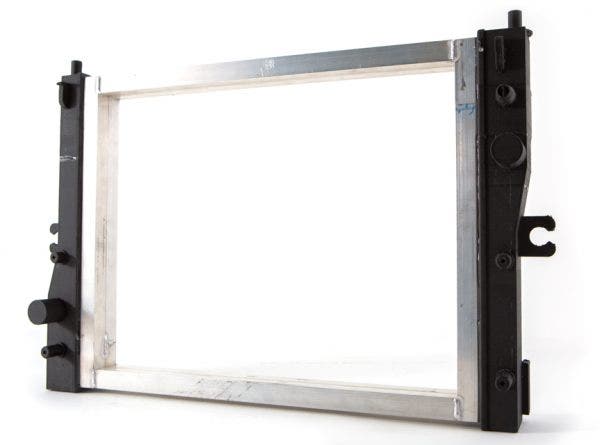 We started with the core. The stock options measured in at 0.8" for the Stingray and 1.3" for the thicker Z06 option. We can go bigger. We have the technology. When it comes to exchanging heat, bigger is better, and that's exactly what our engineer has in mind. By adding an additional 0.6" to our core thickness, our new radiator will have a much easier time shrugging off that heat. As for the fins, our engineer already has a master plan, but we'll get to that once we see our first samples in the R&D facility.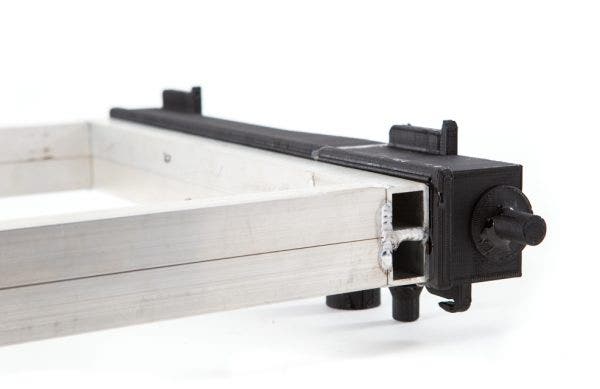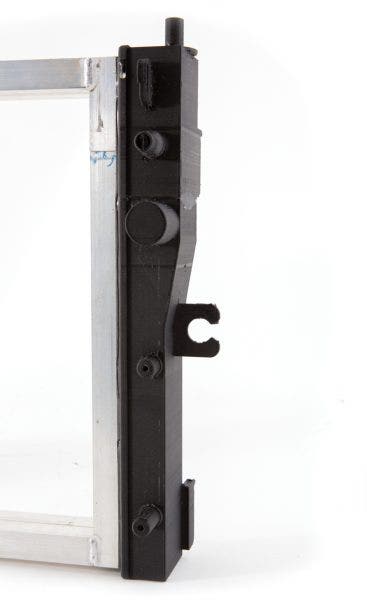 No shiny new radiator core design would be complete without a matching set of end tanks. While our fitment prototype might currently be sporting 3D printed plastic mockups of the proposed design, our final design will feature full TIG-welded aluminum tanks to make sure this radiator lasts.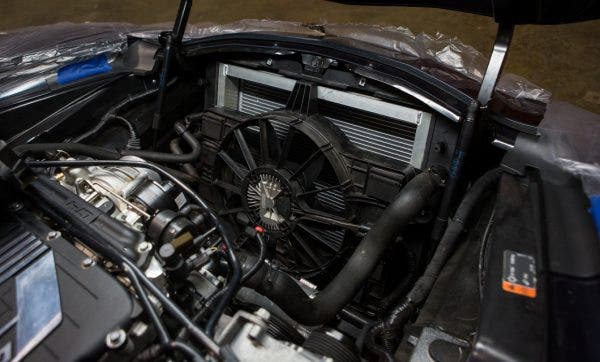 The Corvette is bred for speed, but seemingly hasn't evolved for the heat. The LT series engines powering this iconic sports car can be a little too much for the cooling system to handle. However, with our plans in place, we hope to get this purebred back out on the road. Stay tuned to see our plans come to fruition and get a glimpse of the performance.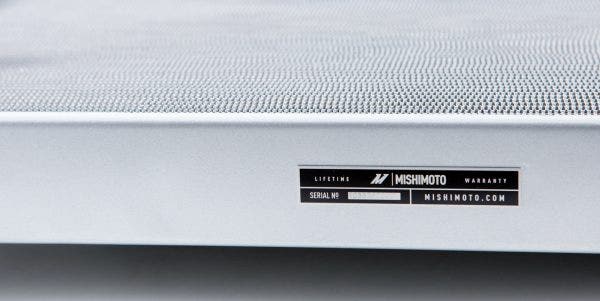 Thanks for Reading!
-Nick