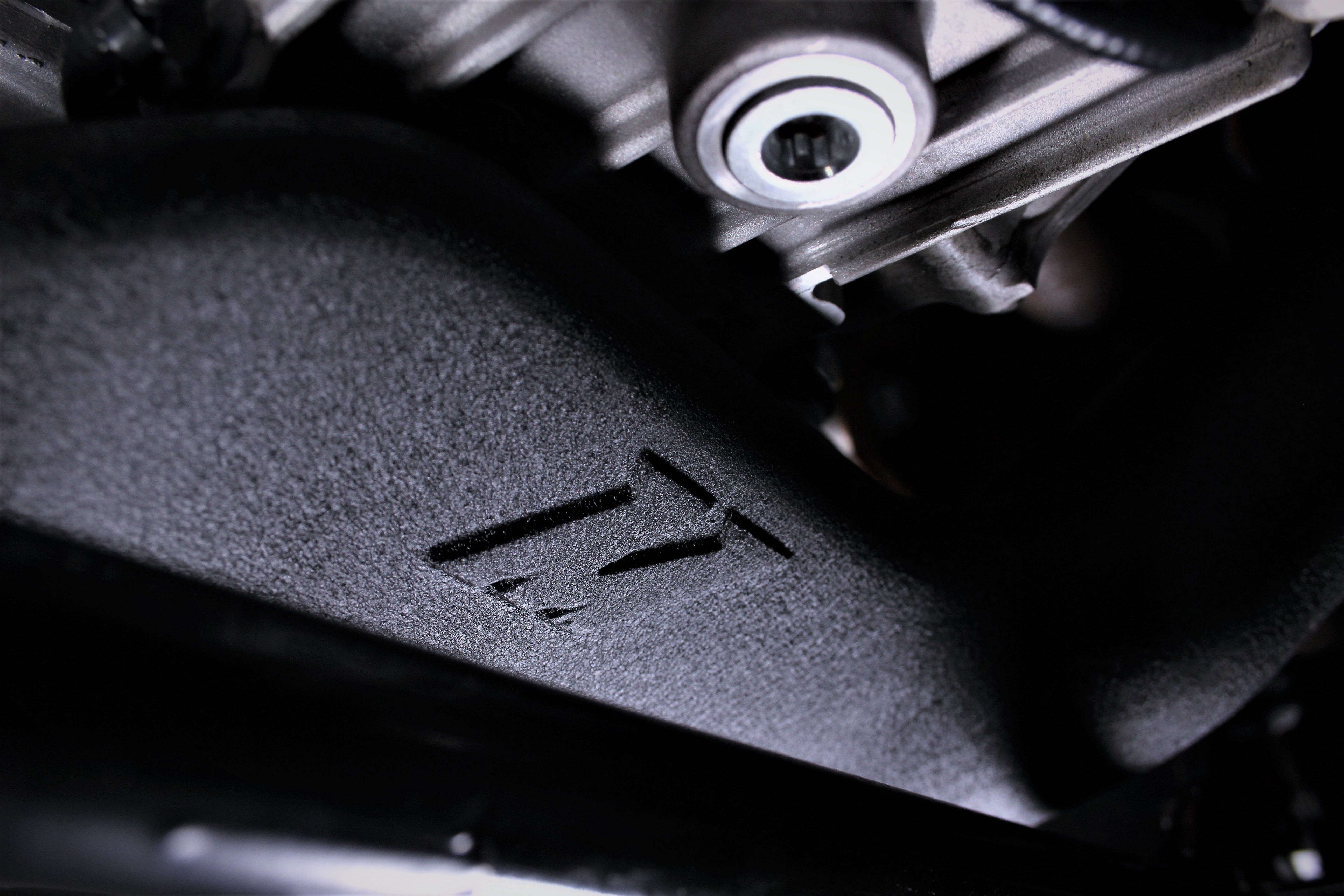 Mission In-Pipe-Sible - Intercooler Piping R&D, Part 3: The Hot Side
I've said it before and I'll say it again: paying attention to details is a crucial part of life. Leading professionals are gurus at doing so in their respective fields. A good chef can wade through the already heavy seasoning in something like a gumbo and tell if there is too much or too little garlic by doing a simple taste test. A good fabricator can easily tell a MIG from a TIG weld by simply watching the arc on the metal (with the proper eyewear of course). And a good tuner can tell if something as elusive as timing is off, even in the slightest, on an engine they regularly tune just by listening to it.
If you want to be the best in your field, pay close attention to little details. It's what will set you apart from the rest of the pack. Our engineering department has honed their skills in noticing the details. In the case of our 2016 Ford Focus RS hot-side intercooler pipe, we paid close attention to airflow and noticed a problematic aspect - not with the pipe itself, but with the components surrounding it.
Game Changer
In the very first blog post about this project, we showed you a prototype (above) of our first version of the hot-side pipe. It was a full 2.5 inches through-and-through, wrapping around the front drivetrain and oil pan. While this was all good and dandy, our engineer noticed a small, yet significant problem: restrictive airflow to the front power transfer unit (PTU). The prototype pipe is big, but it completely blocks airflow to that PTU, which doesn't do favors for the overheating differential issue - which we are still working on.
But how were we going to make a pipe larger than stock and still allow for airflow to the front PTU? Ford has ducting for this unit on the factory undertray, so our engineer, Dan, went about incorporating it into our design.
The solution was to change the mid-section of the pipe behind the oil pan in such a way that it acts like an airflow catalyst for the fins on the PTU, making for a unique, one-of-a-kind shape and design. Dan used our in-house 3D printer to test fit a prototype section he came up with.
And just to be sure, we used the undertray during the test fit to see if the two could coexist.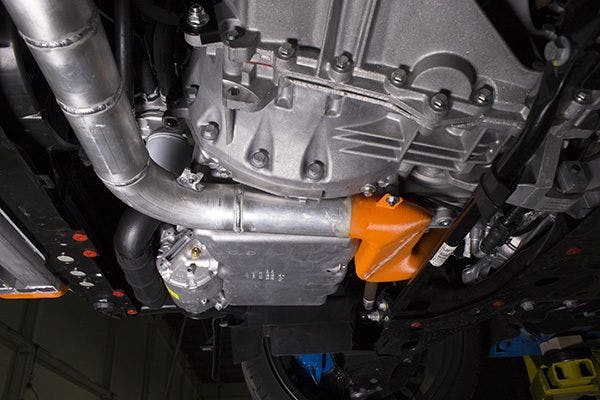 Retaining the use of the factory undertray makes this a direct bolt-on part with zero modifications required. Keeping the ducting functional for the PTU is a great bonus since it helps cool the complex powertrain system.
How Does It Perform?
We had a functional, fully cast prototype made so we could test it on the RS to record the improvements.
Even with the odd shape, we were still able to increase the internal volume by 40% with 2.5 inch inlets and outlets, and we saw an average pressure drop of 46% over stock. Like the cold side pipe, there were no power gains, but increased airflow, size and airflow for your front PTU are all outweighing benefits.
See some shots below of our final prototype installed on the car. Don't mind the craziness from our differential cooler project!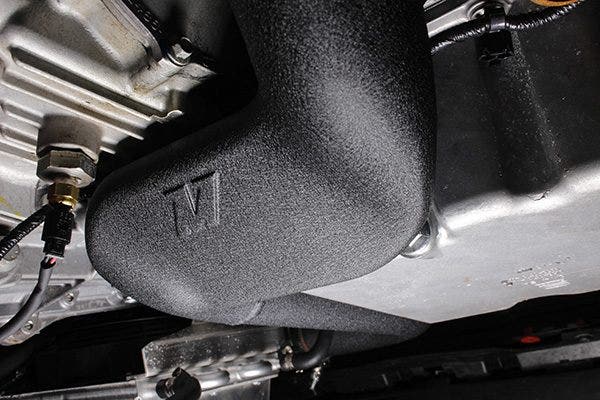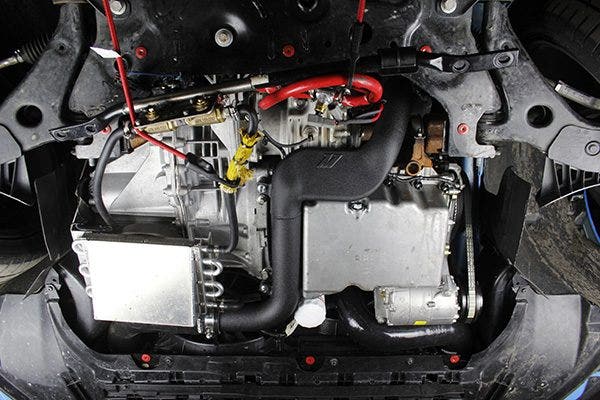 This pipe will be in presale soon, so stay tuned for that announcement. That concludes our R&D for the 2016+ Ford Focus RS intercooler piping. Thanks for following!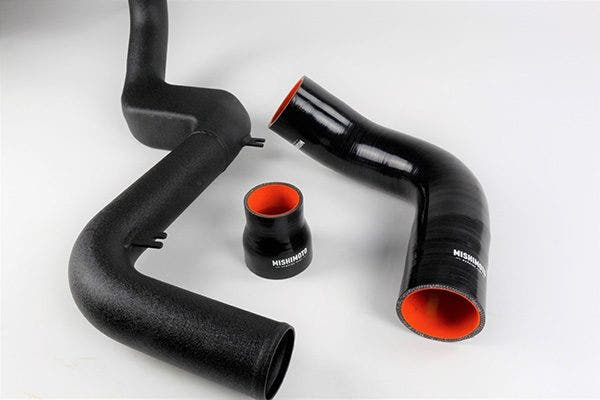 -Diamaan