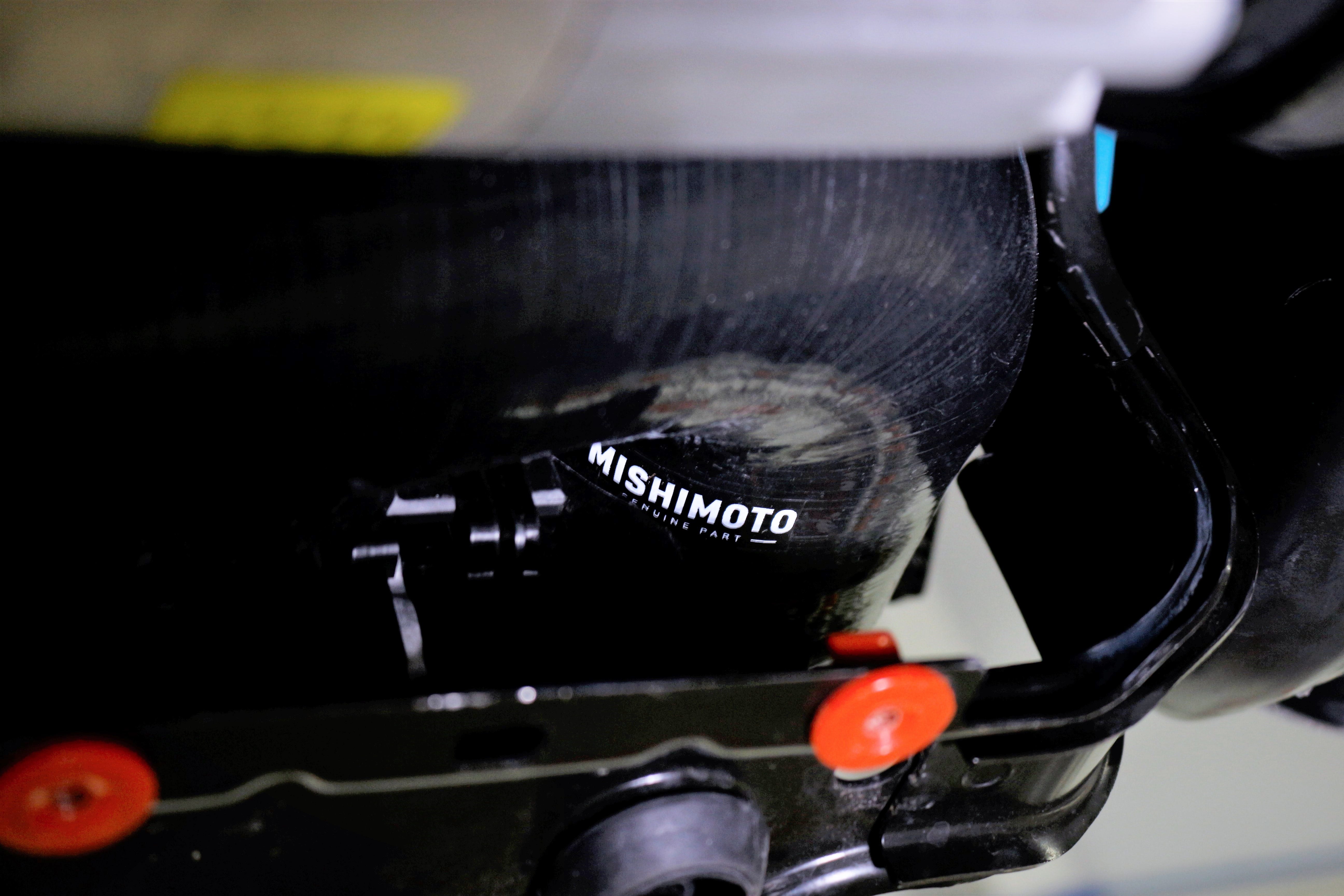 Mission In-Pipe-Sible - Intercooler Piping R&D, Part 2: The Cold Side
Our intercooler pipes are on the tail end of our journey to extract some elevated performance out of our 2016 Ford Focus RS. Along with our intercooler project making great strides in development, we have some updates to share with you regarding our intercooler piping. In usual fashion, we plan to make each pipe individually available, as well as having the option to purchase the entire kit (piping and core) as one. We aren't quite there yet, but easy does it. Let's start with the cold side intercooler piping for this RS.
The cold side here is a standard design, connecting the turbo to the cold side of the intercooler. The unique part, though, is the material we plan on making this product out of. The entire prototype, which is more of a finished production sample at this point, will be constructed from durable, steel reinforced, five-ply silicone. Worried about boost pressure? You won't have to with this one-piece tube. The steel reinforcement makes it highly resistant to misshaping under vacuum, so it will perform just as well as an aluminum counterpart.
Because our cold side piping is designed as one solid piece, it will eliminate need for couplers. No one likes a failing coupler at the track, unless you enjoy having boost leaks. This is especially important for the RS because we found that there is a good bit of engine movement with hard driving, and it would stress the traditional coupler-and-aluminum-pipe setup more than it should. Our design has flexibility while being very rigid, so it will do a great job handling the engine movement as it decreases the amount of connections necessary to have a cold side pipe. Now you have two connection points or clamps instead of four!
Less clamps means two things: a cleaner look and an easier install. This hose will not be difficult to install for anyone. In fact, our lead engineer for this project, Dan, wrangled this hose in there within five minutes just so I could take some pictures of it installed. It routes right in front of the alternator and snakes around and up to the motor from the cold side intercooler inlet.
I know this tube looks pretty on the RS, but it isn't only an aesthetic modification. While there were no direct power gains by adding this piece to our RS, we significantly improved the airflow that surges through the tube. The smoother, one-piece design and enlarged diameter helps promote this efficiency over the stock piping, which opens the door to run more boost without restriction. In turn, this makes other modifications, such as an exhaust, more effective. This was confirmed by testing the pressure drop of this tube versus the factory induction tubing.
On average, we measured a pressure drop of about 46%, across this pipe. This improvement in airflow is largely in part due to an increase in the volume of air this tube can hold. Our tube increases the internal volume by a whopping 40%! Who says bigger isn't better?
Along with the awesome looks and proven data from our cold side intercooler pipe, we have reached our goal for this half of the RS intercooler piping project. The one-piece design will absolutely be a great addition for anyone looking to squeeze a bit more potential out of their hot hatch. This product will be available on our website next week for purchase, so stay tuned for that. I will update this blog  with a link when it becomes available. But what is cold side intercooler piping without the hot side?
Next: The Hot Side
Sample pieces have recently arrived at our facility and we wasted zero time getting testing done. Our hot side intercooler pipe for the RS is very unique, as the design kills two birds with one stone: providing performance and accommodating the ducting to the front differential. Stay tuned for more!
-Diamaan