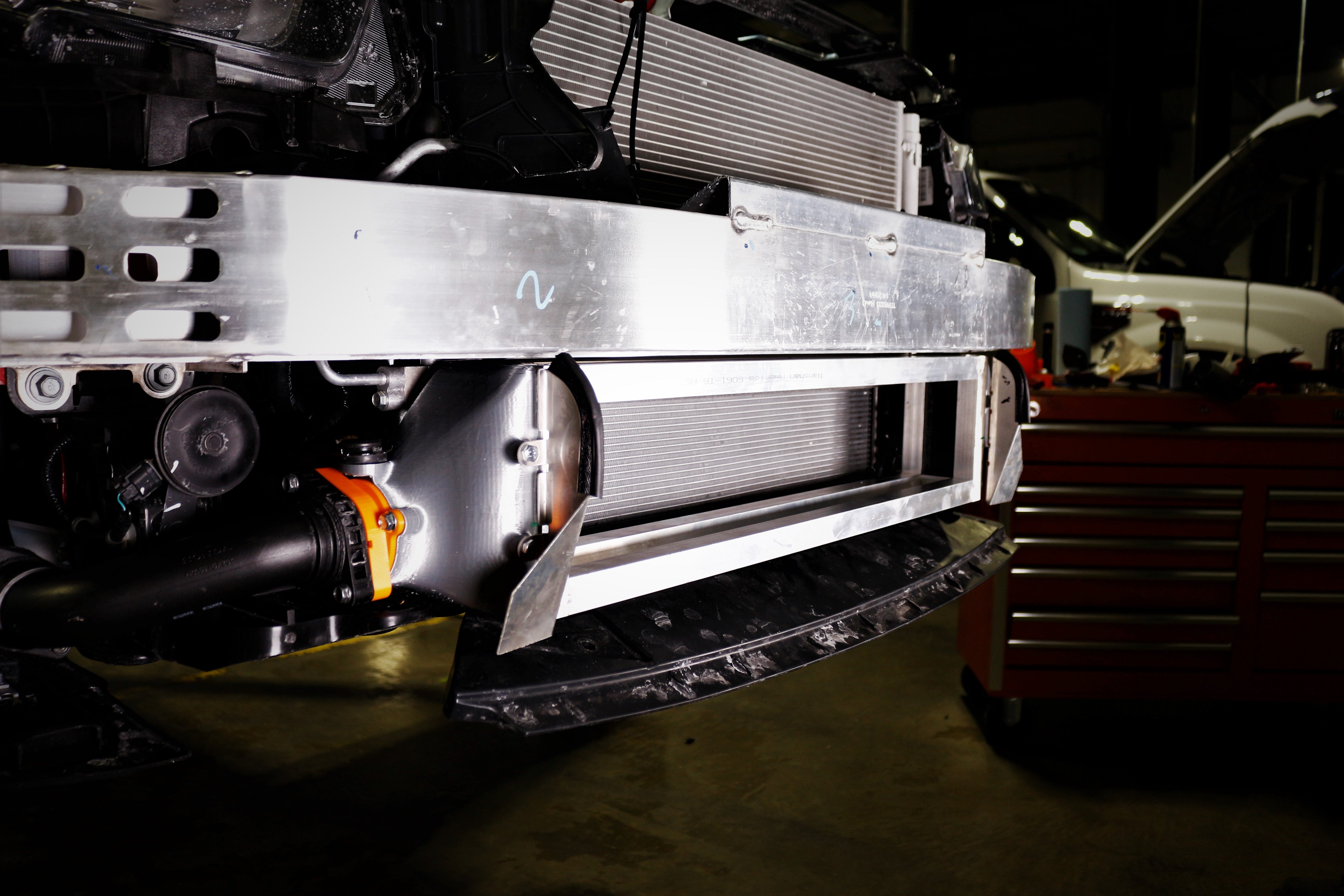 Bring A Jacket: Intercooler R&D, Part 2: Core Framework
Bigger is better. This is the American ideal that has been the foundation of many in the automotive world. However, in modern times, it's all about consolidation; next-level vehicle technology comes in smaller packages, but broadens the ranges of performance potential. Our engineers shared the modern vision when designing an intercooler for the 2016 Honda Civic 1.5L Turbo. You can't just throw a huge core on this car and call it a day. With a cramped engine bay and the factory intercooler, radiator, and air conditioning condenser tightly bundled together, it's vital we get crafty. It's time to take the road less traveled with the core design to properly surge the maximum amount of cooled air into your Earth Dreams motor.
I mentioned that we are going for height over depth with this design in the last update, making for a unique change compared to other intercoolers. There are two reasons for choosing height. First, if a core is going to be thicker, it will add weight. While a thick core is great, we do want to keep in mind that this is a Honda Civic, and they aren't known for upgrades that add a lot of weight. We want things light to keep this car nimble, so our core won't be too thick. Second, fin surface area for the air to interact with is important. These fins are responsible for the cooling during the heat transfer process. The more fins the air directly hits, the more efficient the heat transfer. With a tall core, it improves the heat transfer and creates more space in the back to keep the core further away from the combined heat of the A/C condenser and radiator.
If an intercooler stays closer to those components, it will heat the core quicker, negatively affecting heat transfer, thus making your air warmer than it should be. There also won't be any space for the air to move behind it and cycle some of that radiating heat. By moving our core forward to clear the front core support, we were able to make it taller and slimmer, negating the effects of a core that is deeper and closer to that radiating heat.
Since the core is moved forward, fitment is also something we need to pay attention to. The Sport version has a slightly different bumper than the sedan, so we also ordered a spare EX-T bumper from our local Honda dealership to be sure that our core frame fits. All systems go!
Emphasizing height means having to manipulate the movement of airflow. The use of ducting functions within our design to funnel air into the core. Our engineers want to be sure that every morsel of air is directed right at our core. A pair of ducts will come with our end tanks to ensure that happens. These ducts will seal against a part of the bumper to direct the air to the core and prevent air from moving around the end tanks.
We 3D printed end tanks to mimic our intended design, now that it's clear ducting will be involved. The end tanks will be cast with a bar-and-plate core. Honda also did something interesting with how they connect their charge pipes to the stock end tanks. They bolt to the intercooler with an O-ring seal, a rare design feature, as most designs use a boot or a coupler. We want this intercooler to work with stock piping and our intercooler piping, so adapters will come with the kit for both versions.
With our complete design plans set in motion, we need to get a functioning prototype in here to see how our theory holds up. It's now a waiting game until we get to dyno this Civic with our intercooler and find out the results.
Stay tuned. (Typical sendoff, or could I be foreshadowing something this time?)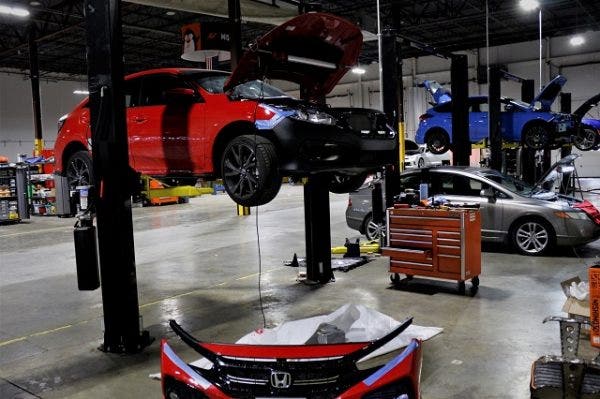 -Diamaan