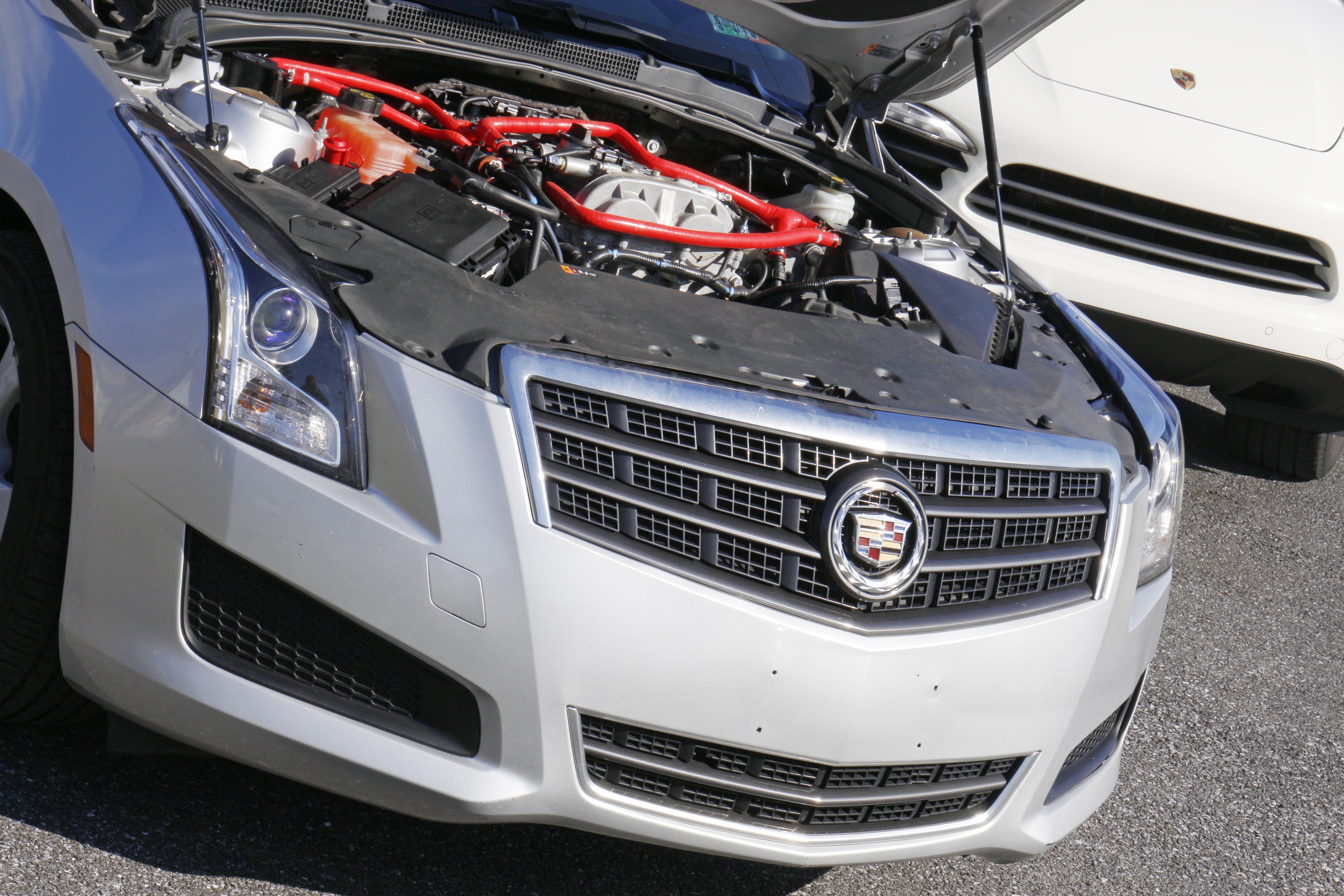 We Get Around - Catch Can R&D, Part 6: Cadillac Field Trip
Posted:
February 03, 2017
Though the winter continues to perpetuate chilly weather and monotonous gloom here on the east coast, the future is looking bright for our Mishimoto 2013+ Cadillac ATS catch can kit. After a nice visit to the local Porsche dealership (yes, you read that correctly), armed with some anomalous 50◦ January sunshine, several delicious sandwiches, and our final ATS prototype catch can kit, we've determined that our fitment is just about spot on.
For those of you just catching up with us now (I crack myself up), this ATS kit is largely the same as our Camaro 2.0T catch can kit, which is now on pre-sale"don't worry, the ATS pre-sale is not far behind!
However, to properly fit the Caddy, we needed to design a bespoke set of ATS-specific brackets and hoses.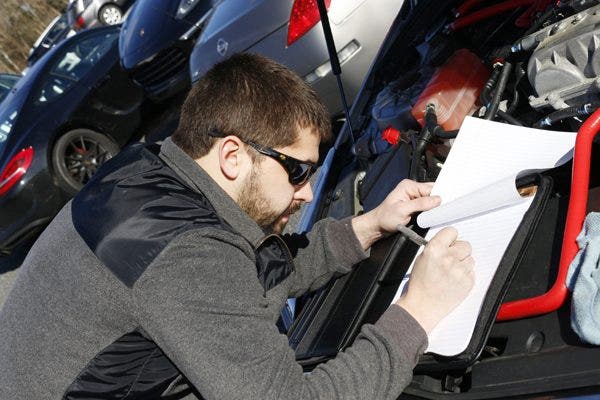 You may have seen an earlier post detailing the ultra-high-tech way we laid out the initial designs, and that method proved to be an effective one. The layout we determined through those methods was mapped onto a 3D-drawing, and we used that drawing to cook up a proper prototype with aluminum brackets and silicone hoses. All that was left was to test fit our setup on an ATS.
Testing the Cadillac" at the Porsche Dealership?
For the test fit, Steve (our engineer), Rob (project manager), and I were sent out on a bit of a field trip. The generous customer who allowed us to use his ATS as a guinea pig provided one caveat to the agreement: we could use the car, but he couldn't leave his work or take any time away. So, we were welcome to use his car for testing, but we had to travel to his workplace and perform the test fitment in his parking lot. This just happened to be at a local Porsche dealership, so he really had to twist our arms.
So, off to Porsche we went. This worked out quite well, because it also gave us the chance to kill two birds with one stone and take measurements for the upcoming Mishimoto 2013-2015 Porsche 918 Spyder catch can kit! I'm just kidding, of course. We certainly did not take measurements on that car, but only because the dealer had JUST sold their only one for a cool $1.2M. So, we're still looking for a test vehicle - reach out if you know anyone!
All joking aside, we had a very successful test fit. First, we began by installing the PCV-side system - Steve was very excited to install his patent-pending blow-by tap (above).
Final Fitment
We continued with the CCV side, and took measurements throughout the process to make a note of any changes that might be necessary. Barring a few small things, this fitment is pretty spot on. One of the adjustments we will be making is to slightly lengthen parts of the CCV side hose to extend the section in front of the engine so it fits more snugly along the existing lines that travel across the bottom of the plastic cover.
It looks damn good, too - what do you all think?
Check out the slideshow for more shots!
Thanks for reading,
-Gardiner